TGIF!  Whew, another week down and it was a good one.  Earlier this week I was seriously under the weather and to pass the time I prowled around on Pinterest for some fun fall outfits.  It's been so warm here I have yet to wear a sweater or boots!  But I found some fun outfits I would totally wear and thought I'd share them with you for today's Five on Friday … just in case you need a little inspiration for your own wardrobe!
1.  Chambray, black skinnies, leopard flats, and that cardigan!

2.  Striped top, deconstructed skinnies, utility jacket, booties, and that tote!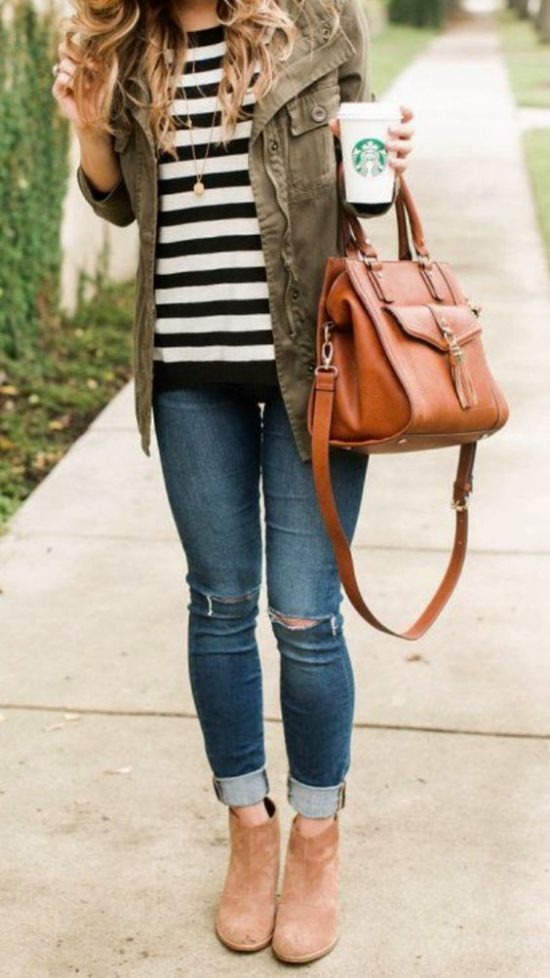 3.  Nude sweater, lace layers, distressed denim, blush pumps, and that clutch!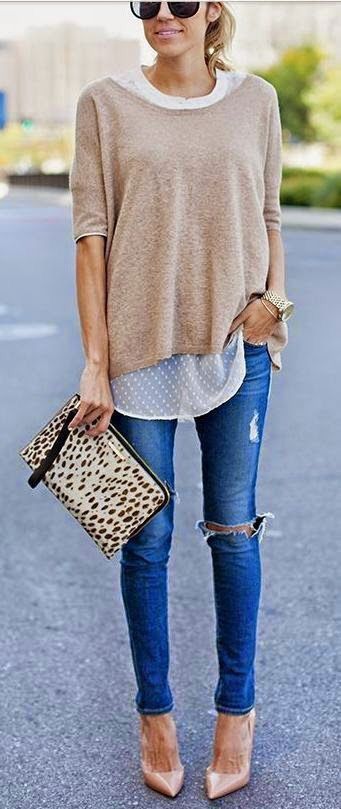 4.  Black turtleneck, distressed denim, camel coat, and those sneakers…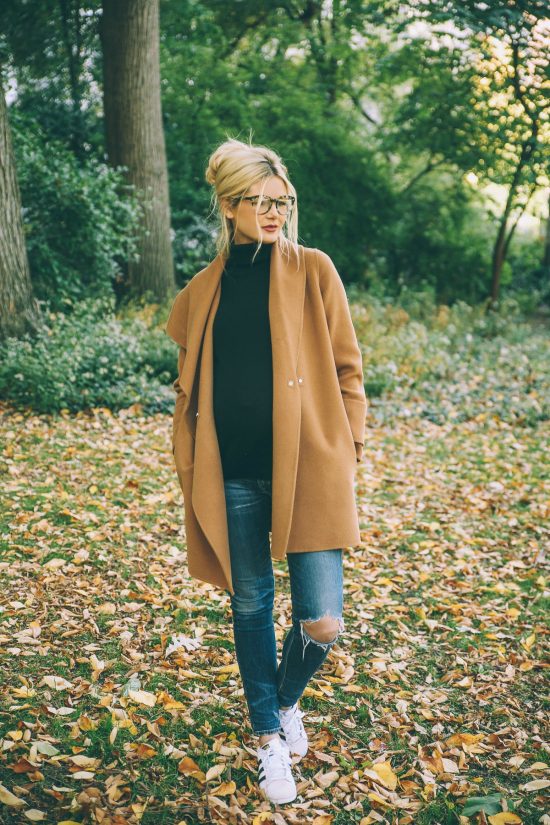 5.  Flare jeans, boots, camisole, and that fringed cardigan…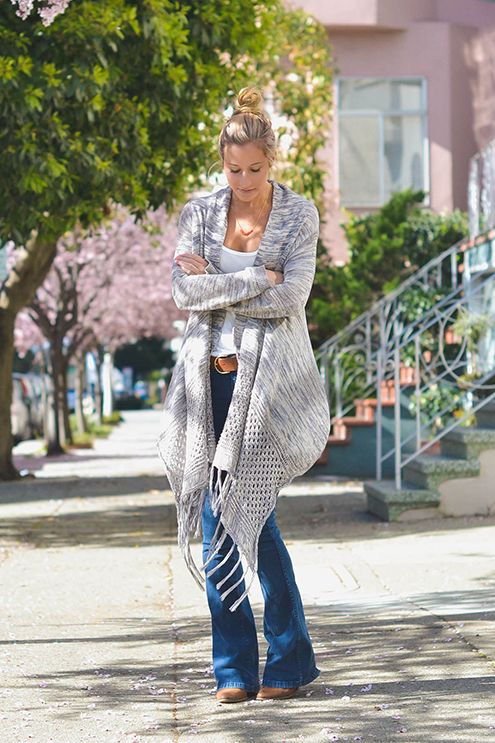 I haven't searched fashion on Pinterest in a while, so it was fun to see what's new and what was appealing to me.  Good news is, I have a lot of these pieces (or similar) already in my closet, so now I have the road map to mixing up some fresh outfits for fall!
I'm hoping to get some rest, finish up my porch, and take in some college football this weekend… what's on your agenda?  Whatever it is,  make a it fun one and soak up these last days of October.  See you soon!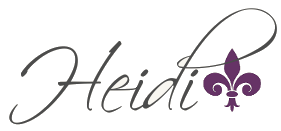 Save
Save
Save