I'm in the home stretch with my parent conferences this week… and I'm ready to be thinking about and planning decor projects — like a few on my Home Goals list.  If you missed them, click HERE to see what I've got in store.  There's plenty to choose from don't you think? 😉
I also hit the thrift store a few days ago… love a good score!  Check out this amazing mirror — it's huge!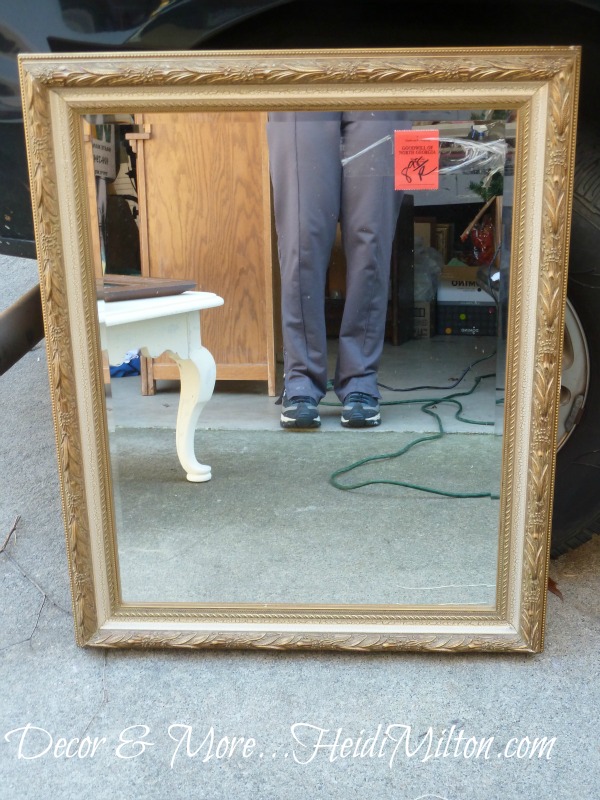 Near perfect condition, for only $8.98.  Woo hoo!  I originally was eyeing it for my booth, but now I think it will look fabulous in our master bedroom.
And then these 3 goodies…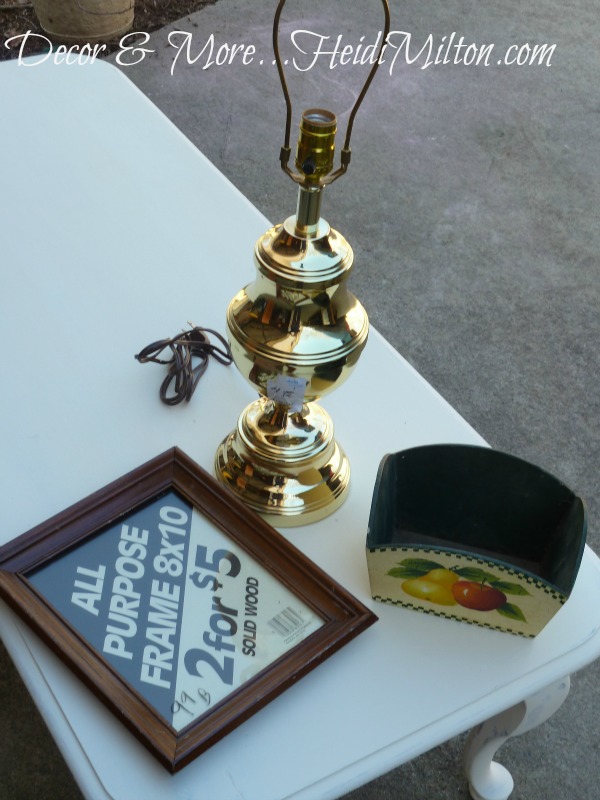 Not the coffee table — I was just getting ready to wax it and it was a convenient place to photograph these.  The lamp is getting a spraypaint makeover, the frame will get some love and house an antique print of London I found in my grandmother's things.  And the tooty-fruity wooden box will get acquainted with some Mod Podge.  Successful trip, no?
I had a little fun on Saturday when I attended Rhoda's Open House and bumped into these bloggy friends…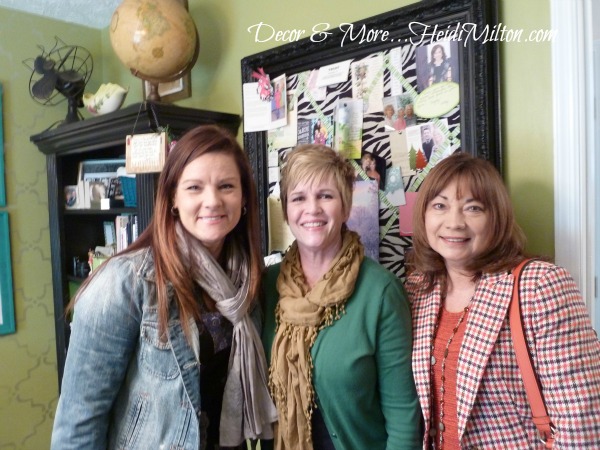 That's Laura, Kim, and Shirley.  They all have amazing blogs that inspire me daily.  We were oooing and ahhing over Rhoda's renovation of a 1970's home — it was incredible to see all that she's accomplished in person!  You should click over to her blog to see her entire journey and check out her home tour, but I wanted to share my favorite…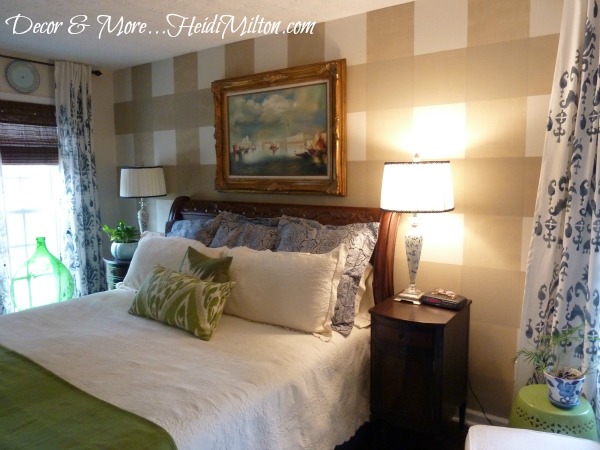 Ahhh… plaid wall?  Gorgeous.  Stenciled drapes?  You know I'm a fan.  White bedding with pops of color?  Oh yeah.  Antique and modern pieces combined for an eclectic mix?  Hmm mm.
Thanks to Rhoda for letting us all prowl around her home and soak up all her design style and inspiration!!
Just a quick reminder that Willow House is winding down their home decor division.  EVERYTHING is in my e-outlet now, so if you've been holding off on a piece, now's your chance.  Click HERE to check out the clearance prices!
Enjoy your day everyone…