OCTOBER!!  I can't even … what the heck happened to September?!  Oh my…  We're still having 80+ degree days here, but the mornings are cooler and the humidity not quite so high, so I know fall is creeping in.  I'm ready!
I've got a list of projects I want to do a mile long and not enough hours in the day, but it's fun to gather inspiration for when I DO have time to immerse in a good DIY.  I'm so fortunate to know so many talented DIY bloggers out there and to soak up inspiration from them.  One of my very favorites is Karah Bunde from The Space Between blog…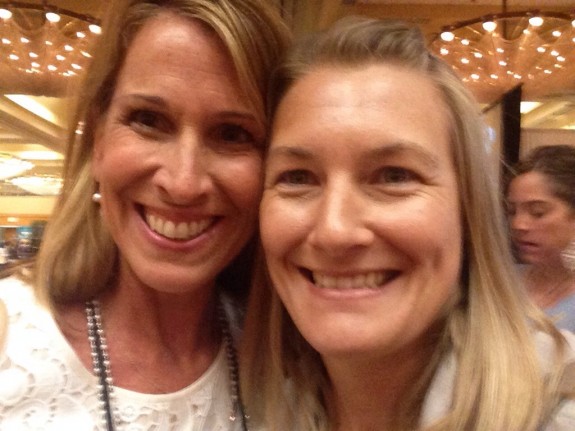 We first met at Haven three years ago and have such fun… plus she's totally a DIY beast.  I mean, she and her husband are renovating a sweet bungalow in Key West and she's done everything from tiling to drywalling to furniture building to adding windows and raising a roof.  Seriously.  She's my hero.  I tell her that all the time. 🙂
And so I wasn't surprised when she was asked to write a book
(a BOOK!!) of DIY wood pallet projects.  Because she's done genius projects like this and this and clearly her publishers know talent when they see it.  And she's never met a power tool she didn't like.
I happen to have a wood pallet sitting in my garage.  Did I mention I have a project list a mile long?  So when Karah asked if I'd be willing to read her book
and share it with y'all, it was an OF COURSE kind of moment.  Because that pallet has been calling my name, and because I adore Karah, and I'm in total awe of her skills.  Lucky y'all.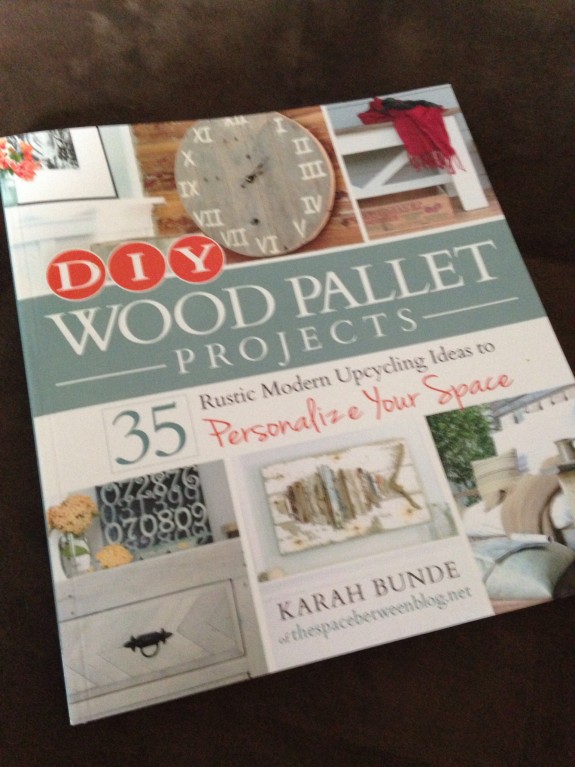 As I read through this book I was amazed by all the fantastic projects:  wall decor, storage, furniture, home accessories…
So there's loads of inspiration for projects if you happen to have a wood pallet sitting around. 🙂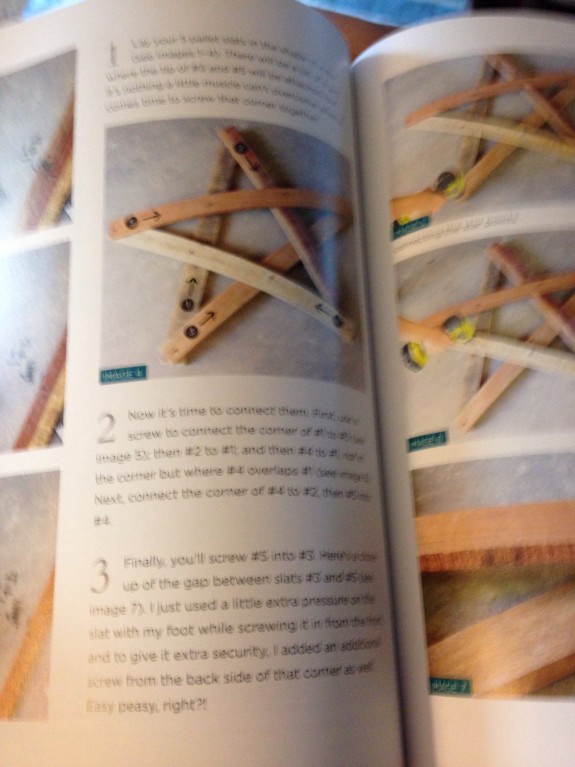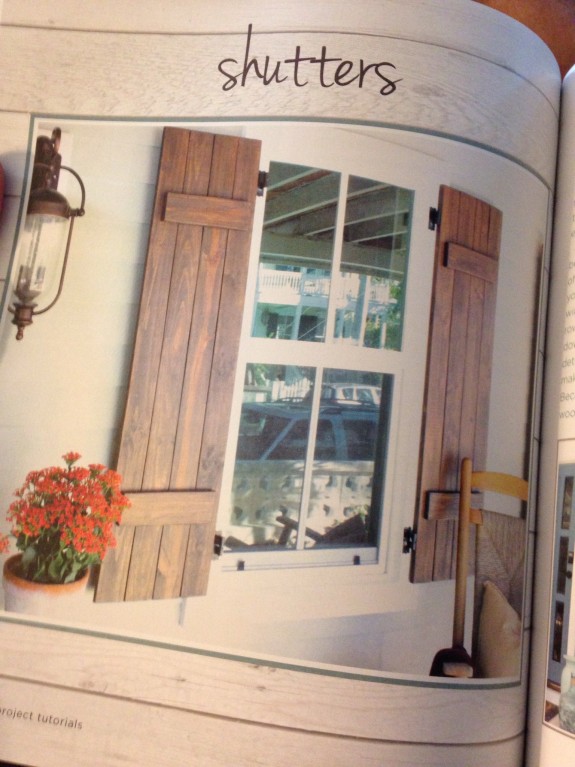 But you know what else? She gives you loads of wonderful information on how to get those wood pallets — where to find them, what to look for, which ones are good to work with.  AND she tells you how to take them apart safely and prep them for your projects — what tools to use, what the best process is, options for different processes should you run into difficulty.  She covers it ALL, y'all.
And every single project has step by step instructions, a materials list, and lots of excellent photographs for those of us that need visual aids. 🙂  I probably dated myself by using that term, but it's true!
With the large wood pallet I have sitting in my garage, I can probably complete 3-5 of these projects alone!  And because the pallet was free, I'm anxious to see how little I can spend on them.  All that gorgeous pallet wood is going to provide the perfect rustic touches I love in my home for pennies!  I'm so glad to have this book
in my hands and so proud of my friend for all her hard work in putting it together.
Add Karah's book to your book shelf of DIY inspiration and let's build something!
Disclosure: This post include afflilliate links.  While I earn a small commission from these, you will not pay any more for the product.  All opinions are strictly my own.
Have a great day, y'all!