I'm working on a new venture I'll share with y'all next week (gotta have a full plate, you know!), but in the meantime, I wanted to share this with you… spotted in the pages of Country Living magazine.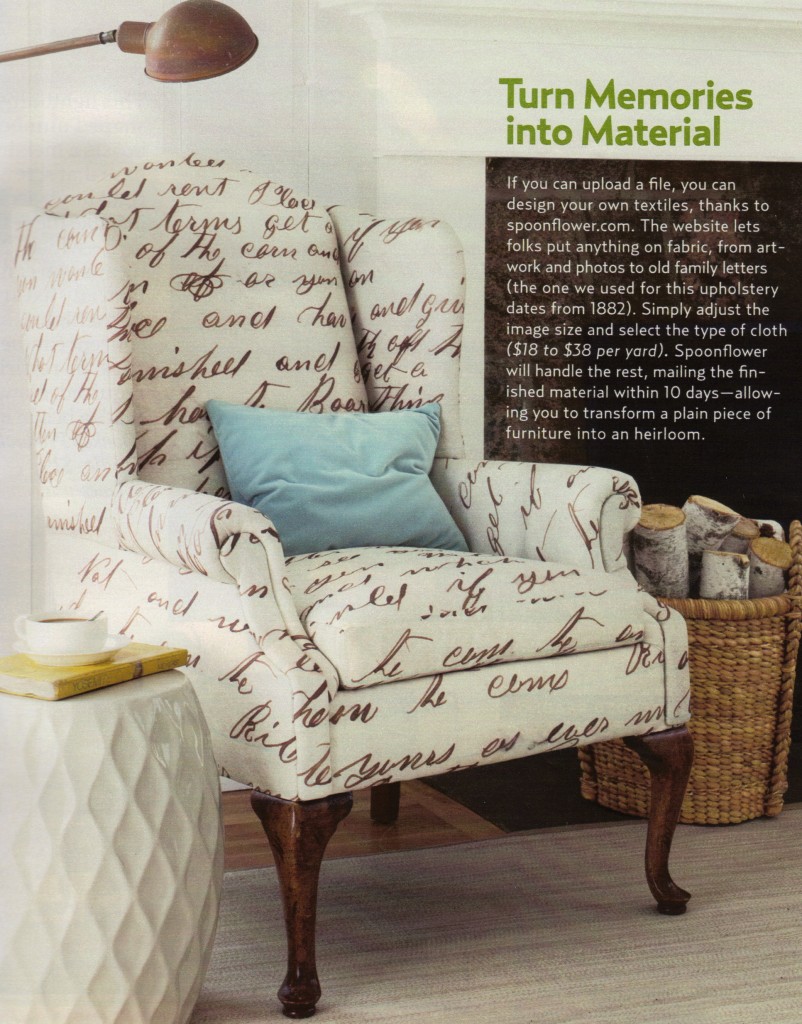 So the fabric caught my eye, of course, but what REALLY grabbed me is that this was generated by Spoonflower.com — a site where you can upload your own design, photo, etc and CREATE your own fabric!  Is this AWESOME or what?
I have a few things in mind that would make original and meaningful fabrics I could use for throw pillows, slip covers, etc.  Spoonflower.com has some wonderful fresh fabrics there as well — check them out to tap into that fabric designer in your soul. 🙂
Just a reminder that my Google Friend Connect will be disabled on March 1st.  If you like what you read here, please consider joining me via Linky Followers (in my right side bar), email subscription, Facebook, or Twitter. Let's continue our conversation!  And thank you to those who take the time to leave comments — I read each and every one and try to respond or visit your site. I am so appreciative of your thoughts!
Happy Friday, friends — lots to share next week!!  What's on your agenda?