Confession:  the hubs left to go hunting on Sunday and I've pulled out the Christmas tree.  I know.  It's not even Thanksgiving yet.
But I couldn't help it.  I had teenagers idling the week away and the urge to get Christmas rocking and rolling over took me.  It's not up yet.  And it's not decorated.  But it's been dragged out of the the storage area in my basement, ready to go at any moment.
And then this morning I was convicted.
For not staying in the moment.  For not enjoying fall and all i's beauty and attitudes of gratitude and coziness before rushing off to crafting, wrapping, decorating, Christmas-ing.
So I paused… was drawn to, really, and captured these before fall slips away into winter and gift-buying and Christmas-ing.
And this, friends, is what I get to enjoy every morning over coffee.  Here's hoping you can slow down enough to savor the last of fall, too.
Have a blessed and Happy Thanksgiving!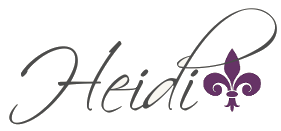 Pin It
&copy Copyright 2012
Heidi
, All rights Reserved. Written For:
Decor & More