When I was contacted several weeks ago to do a product review for NOVICA, I had never heard of the company.  Before responding I spent some time perusing their website and was instantly smitten with what they sell and what they do.  You see, it's two-fold:  NOVICA is a showcase, in association with National Geographic,  of artisans and their wares from all over the world — jewelry, home decor, apparel, artwork — all crafted in their native traditions and materials.  But NOVICA is also a support system for these artisans… in their words:
Novica started as a dream to completely re-invent the way that artisans sell their handcrafted treasures. We set forth and built offices in Africa, Asia and Latin America to work directly with artisans and cut out all of the traditional middlemen.
The result?  High quality, unique, hand-crafted items for the customer at lower prices, and more income for the artisans.  As a lover of unique pieces and art of all kinds, this was a no-brainer product review for me. 🙂
I carefully selected two very different home decor pieces — one from India and one from Peru.  And you can only imagine my excitement…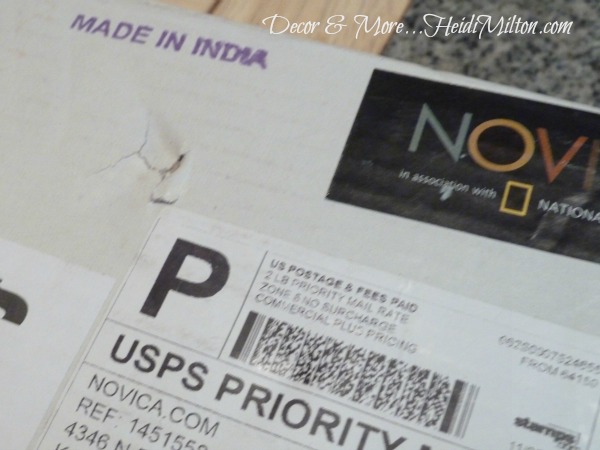 When the first package arrived!
What I didn't expect?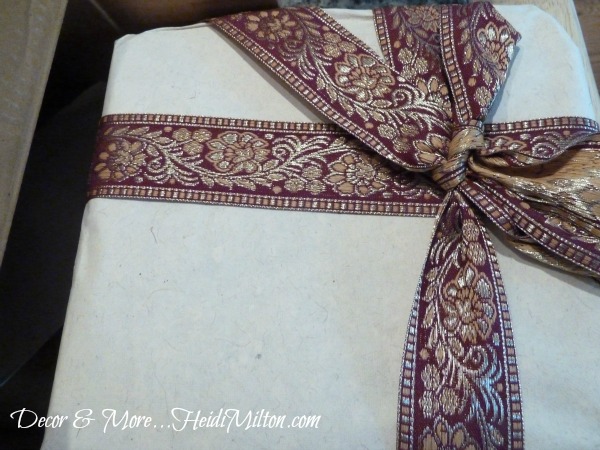 Beautiful gift-wrapping…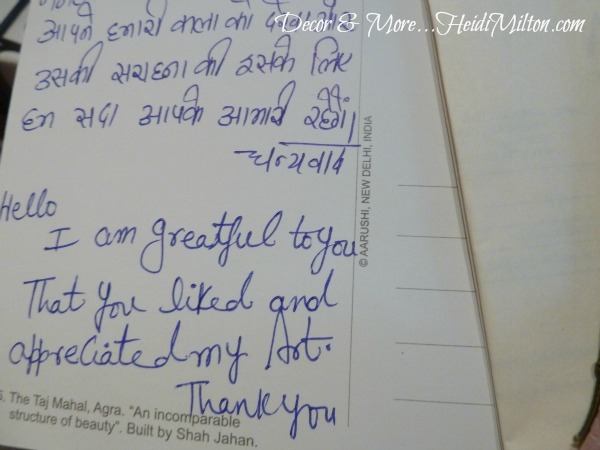 And a handwritten thank you note from the artist.   And then…
This brass bowl with inlay took my breath away.  It is heavy and beautifully crafted — a true work of art.
And then a few days later, my Peruvian package arrived.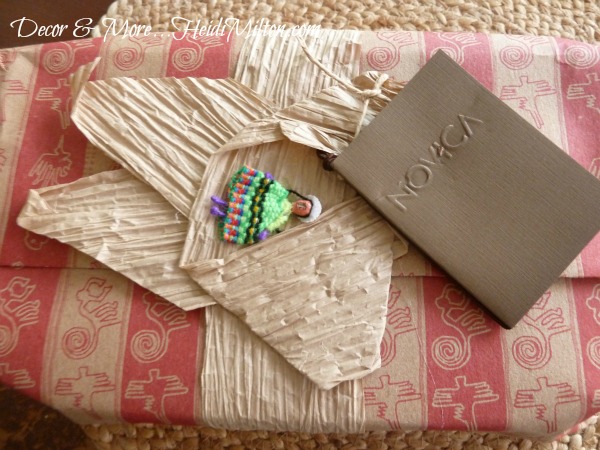 Wrapped charmingly…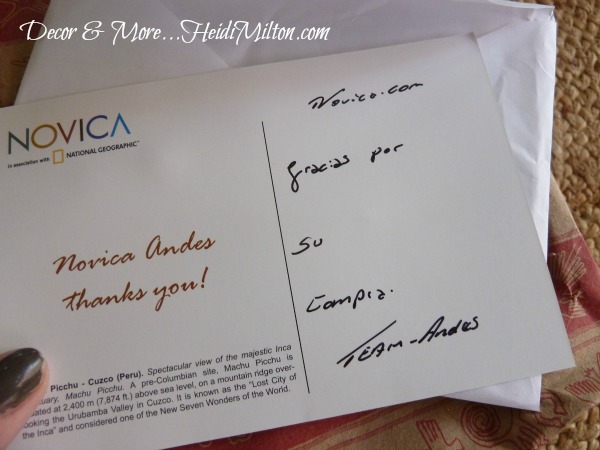 With another handwritten thank you…
and you can imagine…
The most beautifully rendered wooden box (you know from my thrifting adventures that I have a thing for wooden boxes!). This one truly takes the cake…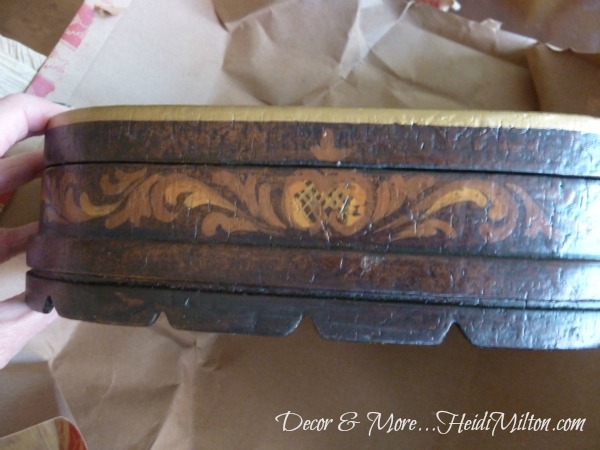 Attention to detail from every angle!
Much like the entire NOVICA experience for me.  The website thinks of everything — daily deals, the ability to curate your likes and loves, AND to participate in artisan loans?  There is even a home party division where you can see jewelry and home decor pieces LIVE!  The ordering is a snap.  And then… well, you see how delicious it is to receive the items you've ordered.  Who doesn't love a beautifully wrapped gift with a handwritten thank you?  Can you tell I'm a sucker/stickler about handwritten thank yous??  To have incredible quality of merchandise on top of all that loveliness is… well, amazing.
And what a variety of products!!  Check out these marvelous silver chandelier earrings…
And this amazing pashmina shawl…
And for the man in your life, this gorgeous alpaca wool scarf from Peru…
'Tis the season, right?  I would venture to say you could do a great deal of holiday shopping and have your one-of-a-kind gifts well in time for the holidays!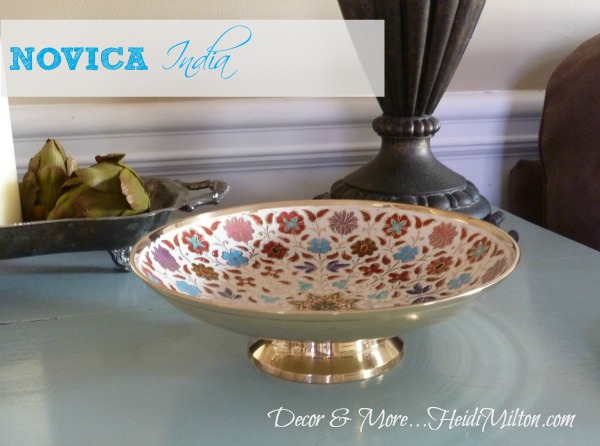 I was delighted to review these pieces and my NOVICA experience… because it IS truly an experience.  These are pieces that will be showcased in my home…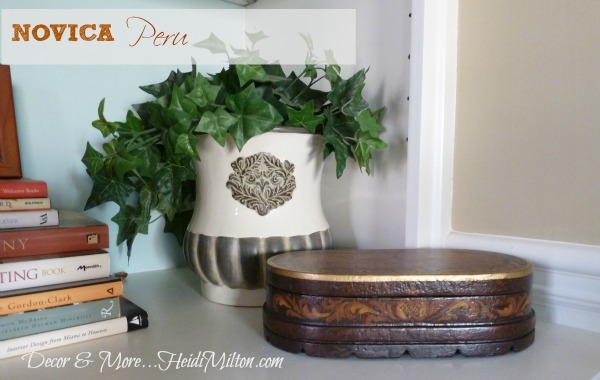 And treasured for years to come.
I was provided these products by NOVICA in exchange for an honest review and sharing about their site and work with international artisans.  All opinions are strictly my own.
Winning. 🙂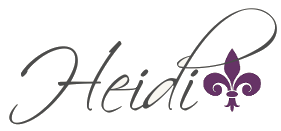 Pin It
&copy Copyright 2012
Heidi
, All rights Reserved. Written For:
Decor & More