Hi there!  Hope you all had a wonderful Christmas surrounded by those you love!   My family has scattered and the hubs and I are enjoying some (much needed) R & R at the beach for New Year's.  I can't wait to share some photos of our adventurous Christmas soon!
But as we head into the New Year, I thought I would share some from my trip to NYC with my daughter.  The trip started as a reward for all her hard work, but turned into a rockin' girls' weekend with my BFF and best girl.  We shopped, took in a show, the tree, the lights… and had a glorious time together.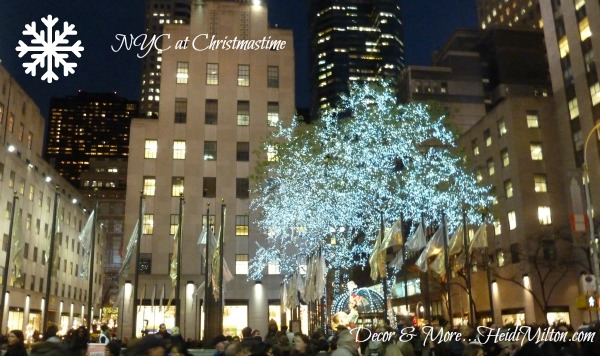 The lights are amazing, and we were blessed with gorgeous chilly weather for most of our trip!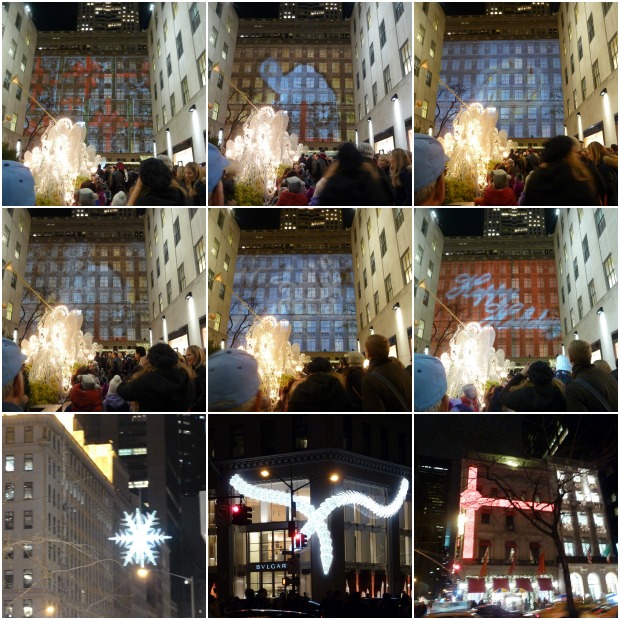 Several of these are from the light show on Saks, across from Rockefeller Plaza — it was awesome!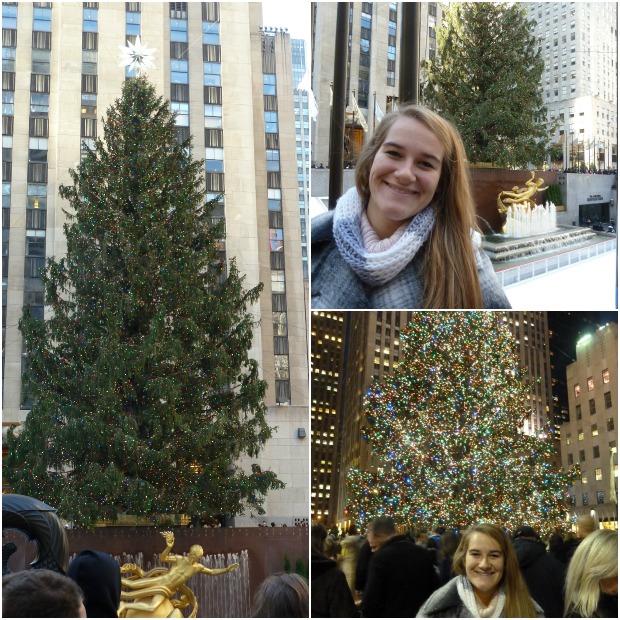 The tree is even more beautiful in person!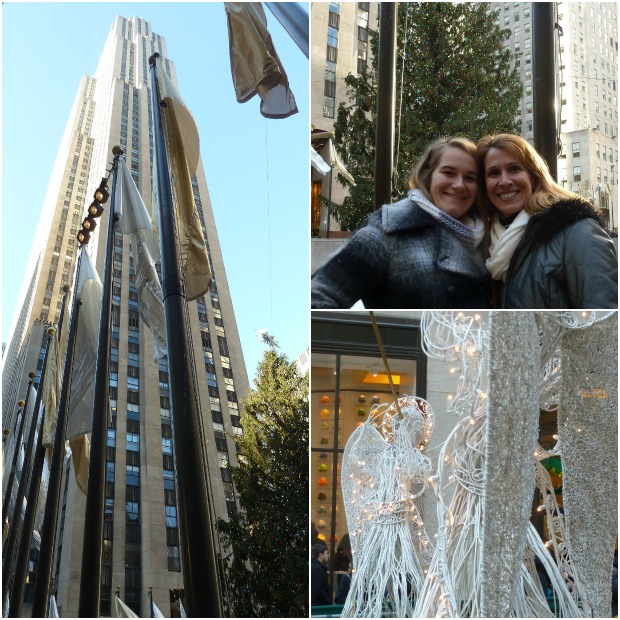 In fact, the whole plaza is pretty amazing!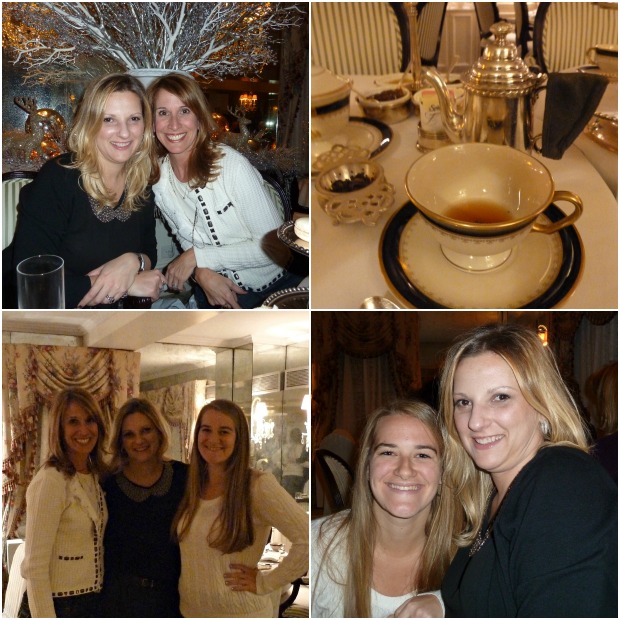 We enjoyed afternoon tea at the Lowell Hotel — so civilized and festive!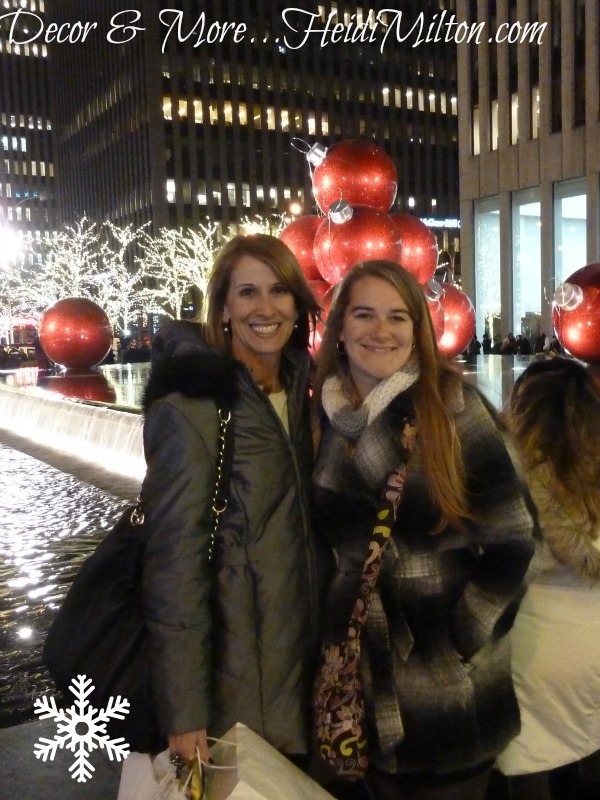 Stopped to pose on the way to our show…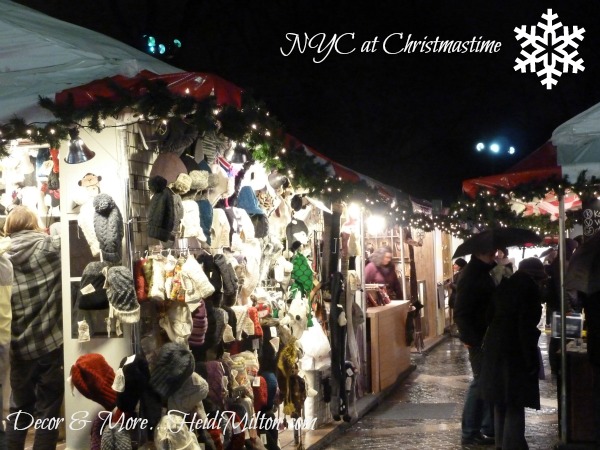 And the next day enjoyed some rainy Christmas shopping at a Columbus Circle market.
Even in the rain, it's festive!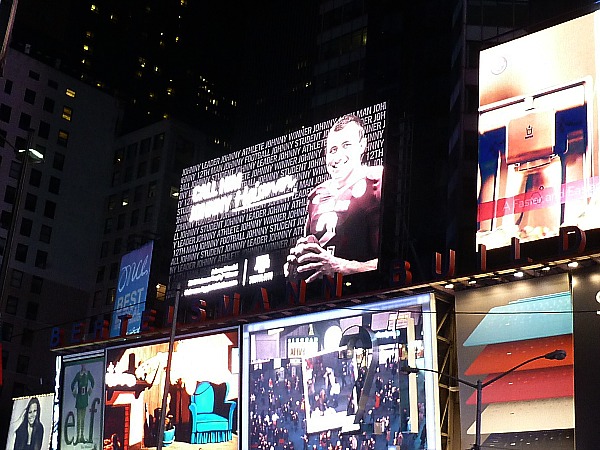 And, of course, the billboard of Johnny Heisman in Times Square… Gig 'em Aggies!
We were exhausted after the trip, but in the best way. 🙂
I'll be away from the blog celebrating New Year's with my hubs, but look forward to more projects, room makeovers (I've got PLANS!!) and inspiration in 2013!  I'm so thankful for each and every one of YOU — you've made 2012 a wonderful blogging experience for me and I'm ever so grateful!
Cheers, my friends, and HAPPY NEW YEAR!!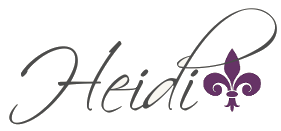 Pin It
&copy Copyright 2012
Heidi
, All rights Reserved. Written For:
Decor & More