Can you believe it's November?  Do you feel that clock ticking toward Christmas like I do??  Wow!
This October was a jam-packed, fun-filled, stress-inducing month.  Wonder what November will be like???  I'm scared.  Hold me.
Just kidding!  But seriously, we were out of town quite a bit, running our legs off while in town, and hanging by a thread about the opening of the new antique mall where my booth will be.  Oh, and out of town company plus an illness or two.  No wonder my project posts have been few and far between lately.  But here we are, headed toward Thanksgiving and Christmas.  Let's get the party started is what I say!
But first, let's peek at my favorite things from October…
1.  NYC!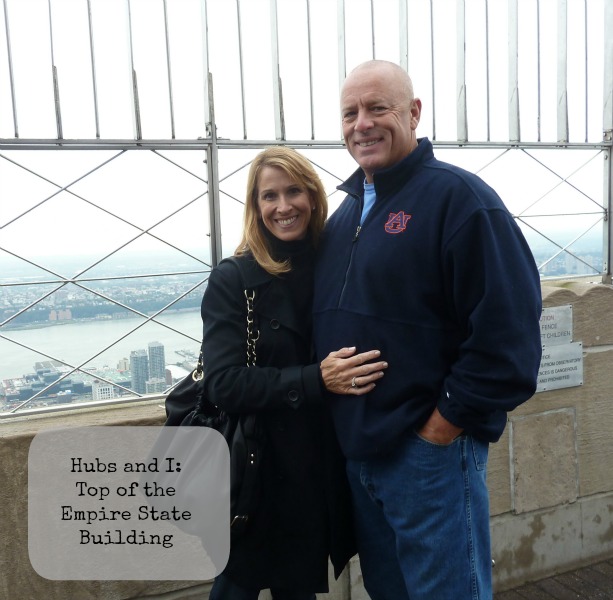 Such a fun trip!!  I adore the city (as you probably know) and it was so fun to share it with my hubs and catch up with my BFF at the same time.  Next up — a trip in December with my Girl when she finishes finals.  Woo hoo!
2.  Better Homes and Gardens 100 Days of Holiday Tips.  This has been the motherlode of ideas for entertaining, crafts, decorating, and feeding my crew!  I signed up waaayyy back in September and I have pinned TONS of the ideas that come directly into my email inbox.  Here's a few of my faves:
Source: bhg.com via Heidi on Pinterest
and yes. 🙂
3.  Pumpkins.  Just not orange ones. 🙂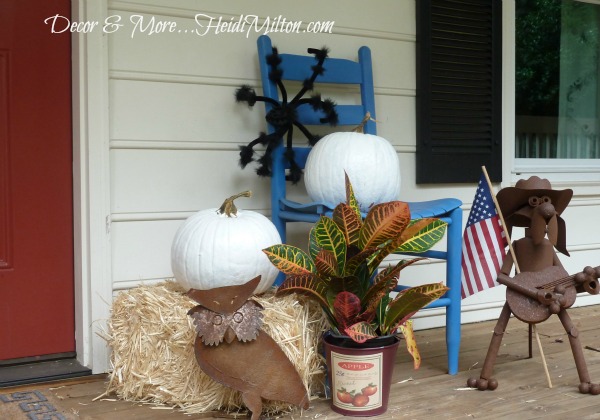 4.  Nester's 31 Days Series:  Home. On Purpose.   

I briefly considered attempting a 31 Days series in October, but thank you, God, for the wisdom to know my limits!!  I would never have made it with my sanity intact (and even the suggestion that my sanity is intact is a little suspect!).  I did however find myself absolutely addicted to Nester's series.  She kept every day's post short, sweet, and meaningful.  You can find them all HERE.  Bookmark the page and read them a few a time… you'll LOVE them.  And be inspired.
5.  My Parents' Visit and SEC Football.
I mean, let's face it — the SEC is the BEST conference in college football.  Just check out the Top 10 in the BCS standings… :-).  That being said, we had a blast at the Auburn v. Texas A & M game (the Aggies' inaugural visit to Auburn!) and UGA bested Florida (whom we despise for no good reason… just saying!).  We love our SEC football.  And this year we got to combine a visit from my Aggie parents and our favorite sport — despite the beating Auburn took!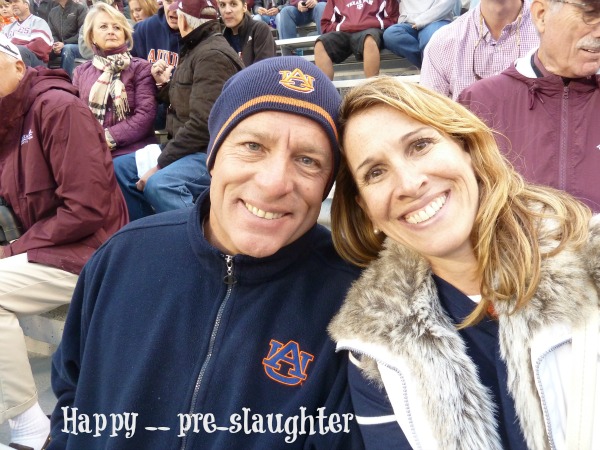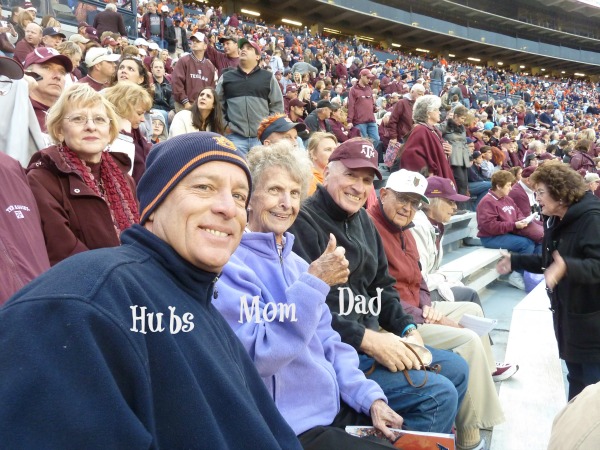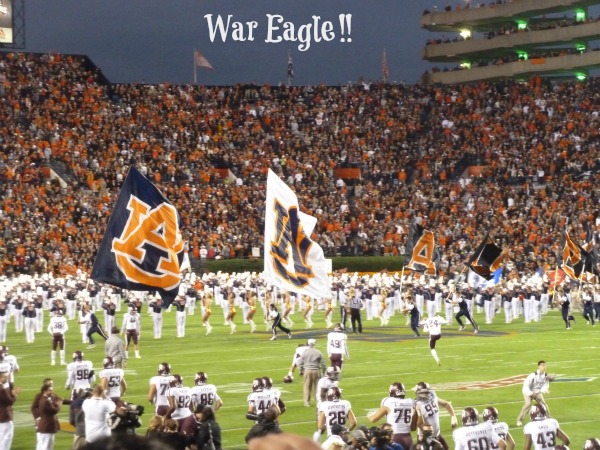 And a super fun moment — the Aggie Yell Leaders with the Auburn War Eagle…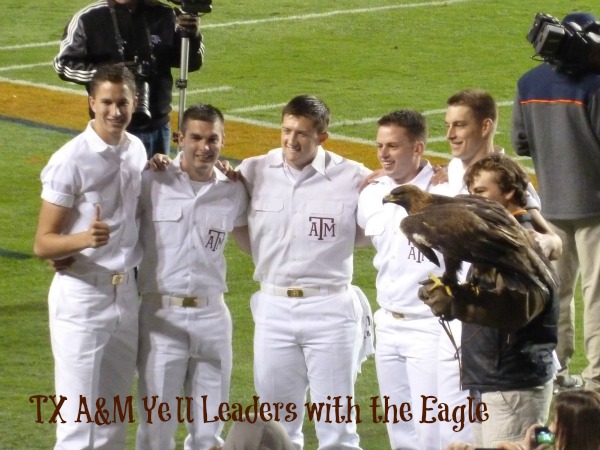 And just to show you how much we looooovvvveeee our football… in a silly moment on Sunday afternoon, I came up with this: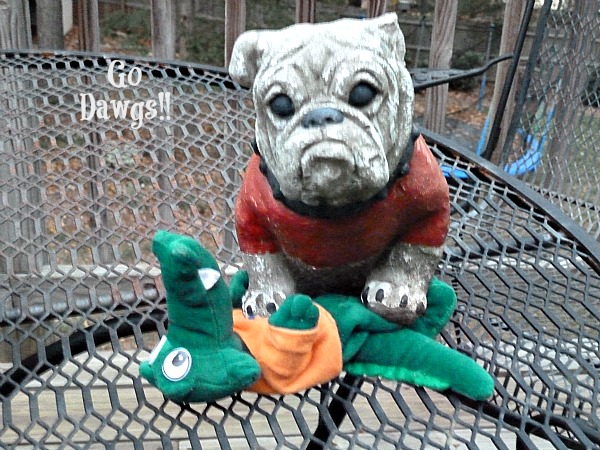 Don't ask… I just HAD to. 🙂
Have a great weekend, friends ~ I'm celebrating my MIL's birthday in Albany, GA AND moving into my new booth space somewhere in there.  Hope to have pics to share soon!
What's on your agenda this weekend?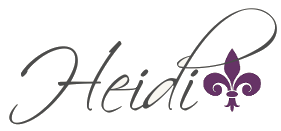 Pin It
&copy Copyright 2012
Heidi
, All rights Reserved. Written For:
Decor & More