Did you catch this amazing blue houndstooth gift wrap I scored at HomeGoods?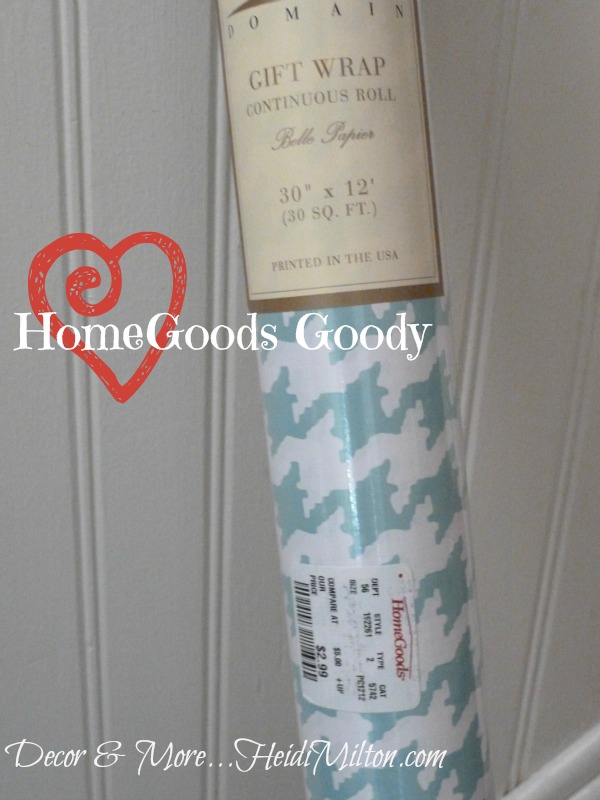 I mean, it's adorable right?
I think I would be crushed to see this wadded up and discarded once a gift is opened, so the odds of this actually being used for gift wrap are slim.
So what to do with it?
Well, it'll figure in with this beauty…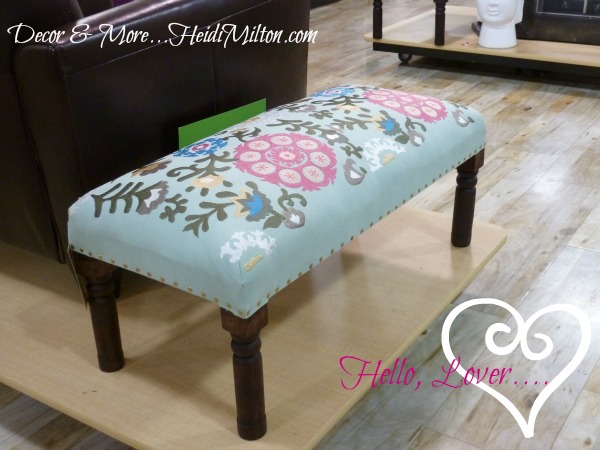 Mmm, mmm, mmm!  I think they play nicely together, don't you?
So I jumped on Pinterest to scrounge up some ideas of how to decorate with this luscious gift wrap in an upcoming room makeover (and I promise, I'll share it in my Home Goals post on Friday– and I know I've been promising you that post for two weeks now, but my blogging ADD kicked in with this gift wrap).  Anyhoo, here's what I came up with– 5 ways to decorate with super cute gift wrap that you can't bring yourself to use as gift wrap.
1.  Cover a lamp shade.
I had already pinned this idea from Amy at Positively Splendid…
Of course, my room will need lamps and updated lamp shades, so I love this idea!
2.  Frame it for Wall Decor
I could pop it in a frame for art work… I've also thought to use it as a mat for some cool art work or black and white photos.
3.  Dress up a piece of furniture.
There will be furniture makeovers involved, too, so what about mod podging it onto the top of a piece of furniture or onto the drawer fronts?
4.  Create a tray.
Put it in a frame and add handles to make a pretty tray. What room doesn't need a tray?
5. Mod Podge a decorative element for the room.
I just happen to have an "M" that would be perfect for this project! Fate?
Honestly, when you think of the possibilities with Mod Podge, the list could go on forever! Boxes, picture frames, etc, etc.
Ok, so now that I've been down that rabbit trail, I'll be back tomorrow to share my Home Goals for 2013.  Finally!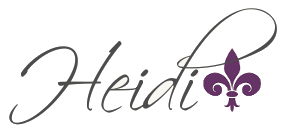 Pin It
&copy Copyright 2013
Heidi
, All rights Reserved. Written For:
Decor & More