Happy Monday, friends!  It's stormy and rainy here in Atlanta, so I've got something to brighten your day.  I've been itching to try Annie Sloan's Antibes green for weeks.  I finally realized I had the perfect small piece right under my nose, just waiting to become a pop of glorious color.
Don't you love it when that happens?
I scored this little chair for $4 when I bought the matching dresser for $25.  The dresser became the French Linen Lovely, but this little girl was languishing in my garage along all the other DIYs-in-waiting.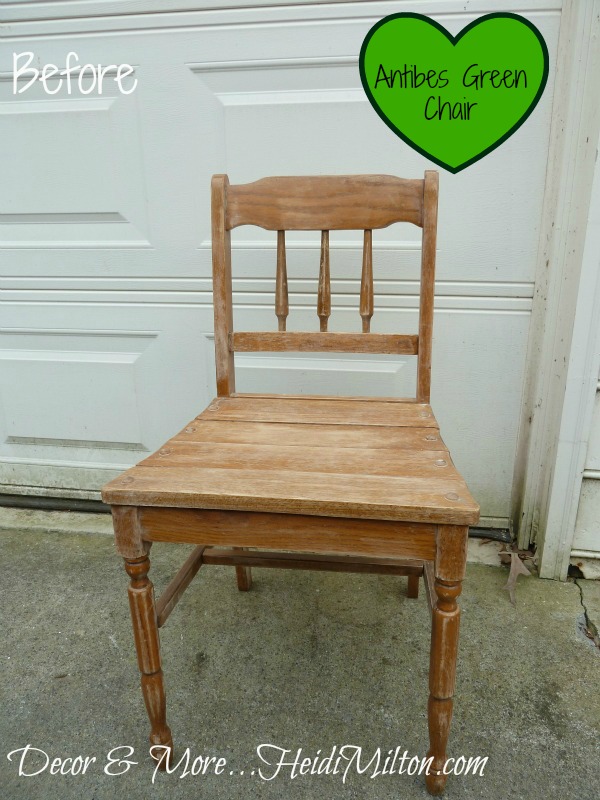 I gave her a little sanding, two coats of Antibes and a clear wax and buff.
She's soooo much happier now. 🙂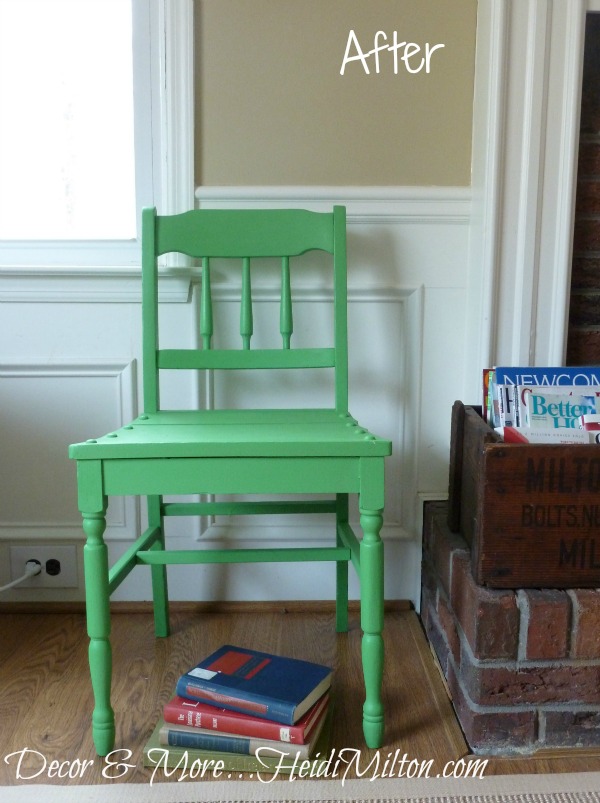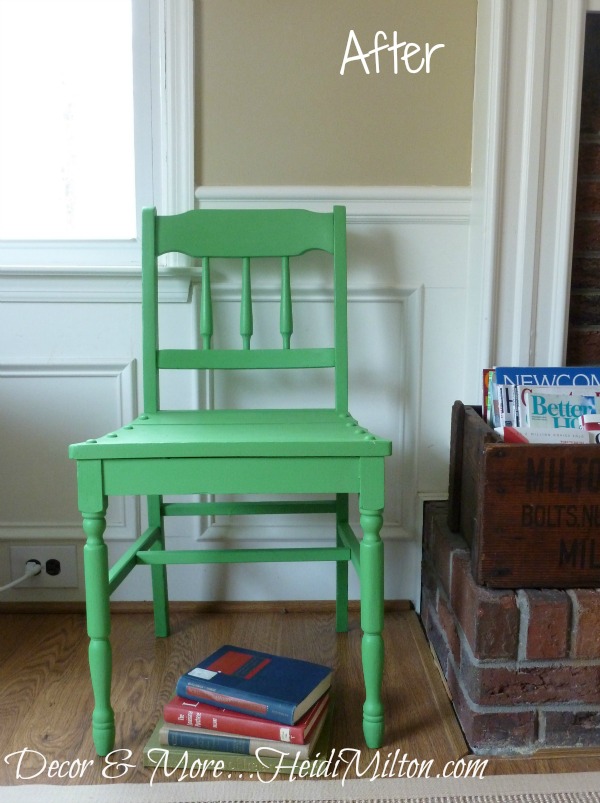 The color is so vibrant and fun!  I think it's my new favorite color. 🙂
She'll be in the booth before too long, but on these rainy days I sure am enjoying her brightening up the family room.
I did some baking and treat making over the weekend, too, so I'll be sharing those goodies this week, along with my scores from Scott's.  I was VERY good, by the way — booth purchases only plus a gift for my sister-in-law's birthday.
See you soon!
Sharing her…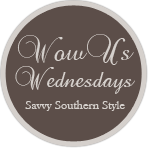 Inspiration Gallery Linky Party at Crafty Scrappy Happy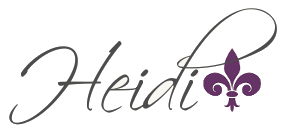 Pin It
&copy Copyright 2013
Heidi
, All rights Reserved. Written For:
Decor & More