Hello, friends ~ I didn't mean to be gone so long!  The last couple of weeks have been doozies around here, so I've fallen behind on the old blog.  But I've missed you and so I'm back. 🙂 Today I'm sharing a recent paint project I completed and popped into my booth.  Remember this little desk/dressing table I was working on a while ago?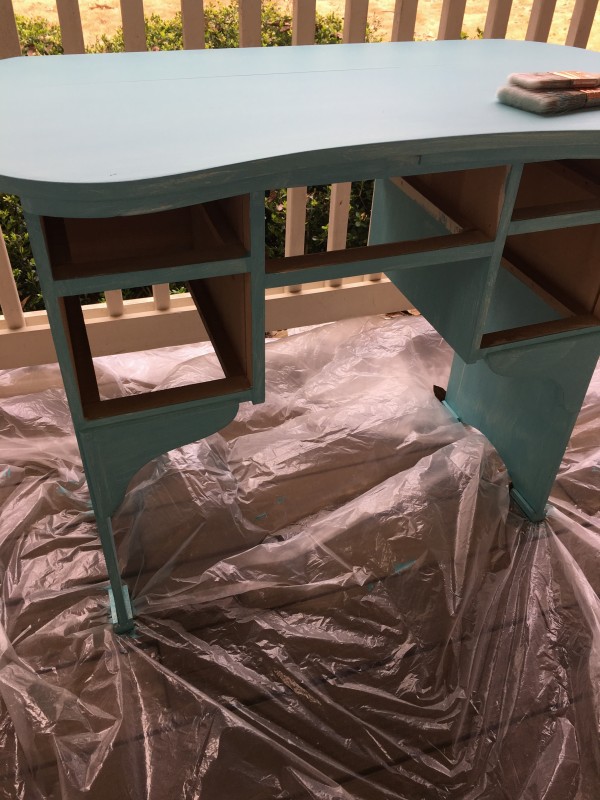 She was painted just a creamy white, but I decided to up her fun factor with some Farmhouse Paint in turquoise…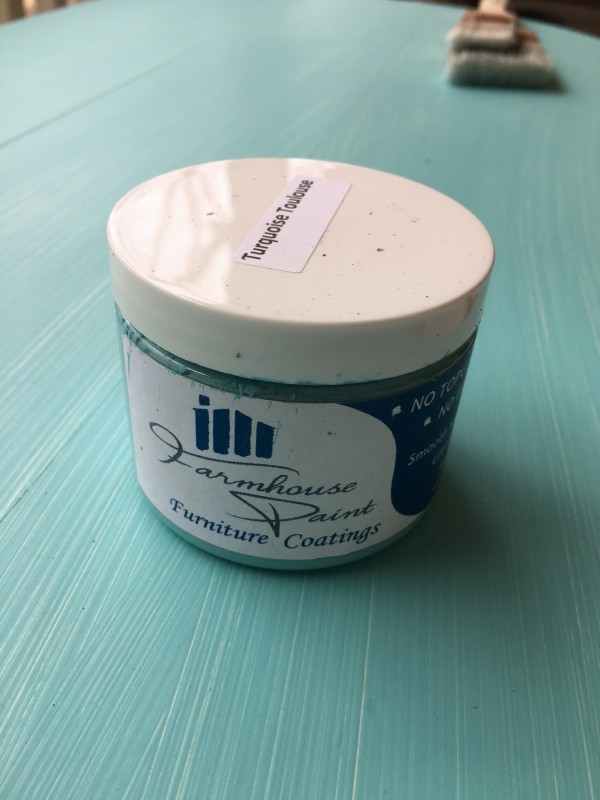 And she took on new life, bit by bit…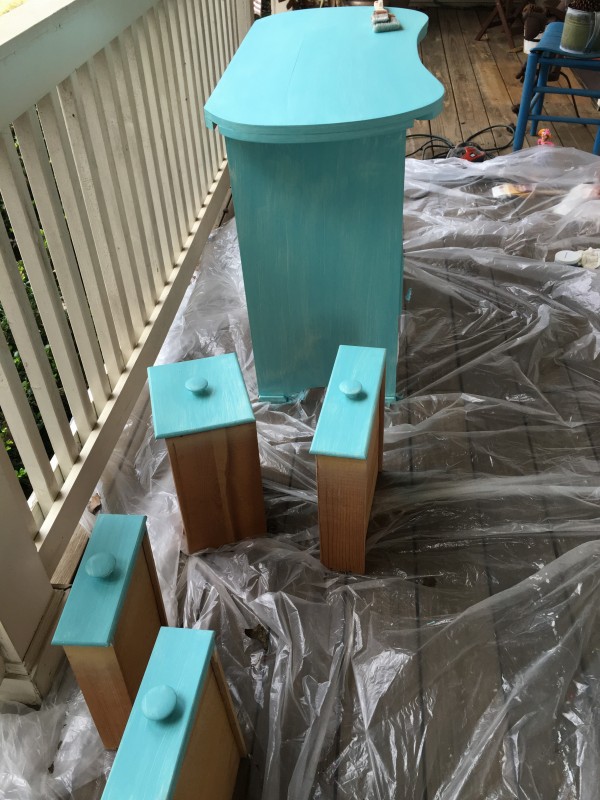 And so here she is in the booth, ready for a new home…
She would be so cute in a little girl's room or a play room.  You could even add a skirt?  Versatile little piece for sure.
Speaking of the booth, I'm working there some this afternoon and will be sharing some updated pictures later this week.  It's so fun to pop in spring decor and a few fresh pieces every so often.  And after the last couple of weeks of heavy stuff I'm looking forward to just "playing" for a couple of hours.
I also finished up a post for Mohawk Homescapes on some easy flower arranging for spring…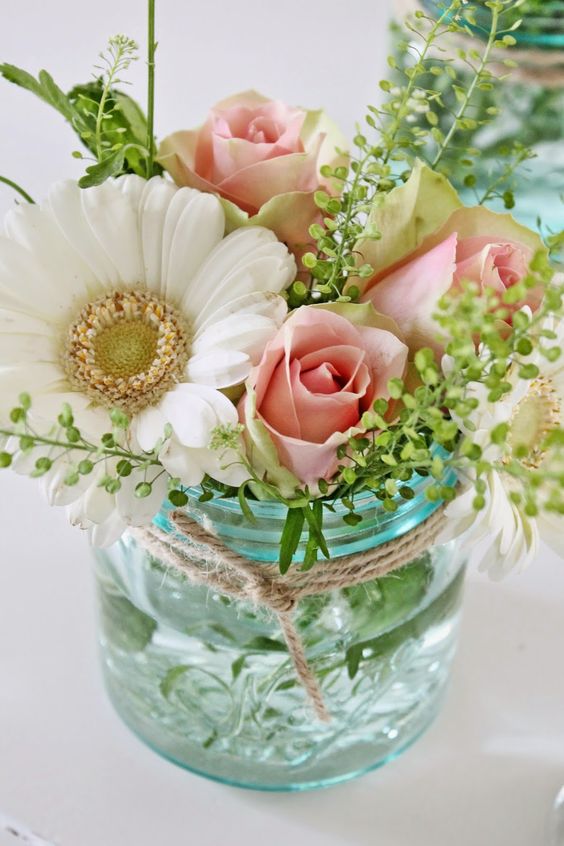 It's got me itching to fill the house with flowers!
What's on your agenda today?  Make it a good one no matter what you're doing!