It's here!  Time to reveal my project for our Blogging Without Borders project!
The idea behind this project was to encourage us decor DIYers to break out of our comfort zones when transforming a space in our homes.  We can all paint a room, right?  But what about those project ideas you pin but in the back of your mind you're thinking it's probably too complicated or over my head?  I know you have those thoughts.  Or maybe I'm the only one!
I've been looking forward to this project because it will truly be a start-to-finish endeavor (keep me accountable here, people!) and at the end I will have an entire room completed.  Those of you that have been following along with my Mom Cave and my kitchen or front porch know that I like to use the word "progress" but the word "finished" is MIA. 🙂
So without further ado,  here is my Blogging Without Borders Project:  my ugly duckling dining room!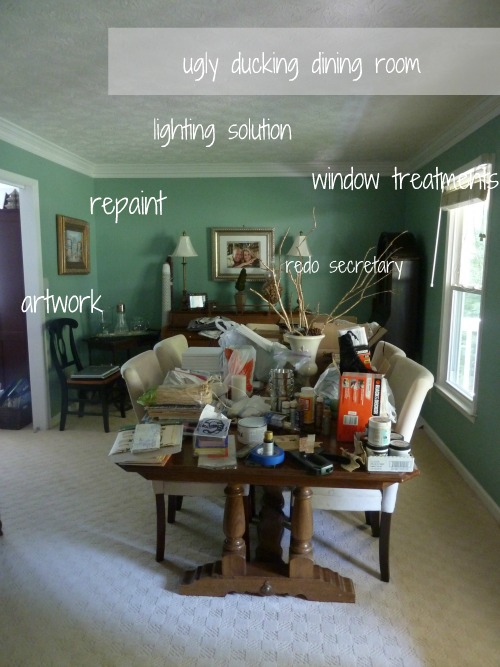 This space has become a dumping ground for my craft projects while we dealt with a rodent problem in our basement (my usual crafting area) in recent months.  My family antiques are lost in the clutter and dark paint color (how 90's, right?).  And, of course, there's no way to enjoy a meal in here.  So here's the plan to breathe new life into this space.
Repaint walls in Behr's Silver Sateen, the same color as my Mom Cave, and touch up the trim.
Create an overhead lighting solution.  This is a big one!!  Did you notice there's no light fixture in here?  This space used to be a "formal" living area, but when I confiscated my brightly lit dining room off the kitchen for my Mom Cave, this space became our dining room.  I'm going to have to get super-creative here, as I have no intention of paying an electrician for this solution.
Create window treatments.  Now, y'all know that I'm a no-sew girl, right?  But I may have to break down on this one and teach myself to sew.  This is another big one!!  Those old blinds need to go as they only darken the space, so look for something that will let in as much light as possible and really finish the space.
Refinish or paint my aunt's secretary.  I've wanted to address this piece for YEARS so this is the perfect time to do it since it's part of this space.  Another big one!!
Revamp artwork/wall decor.  I have lots of ideas for this one!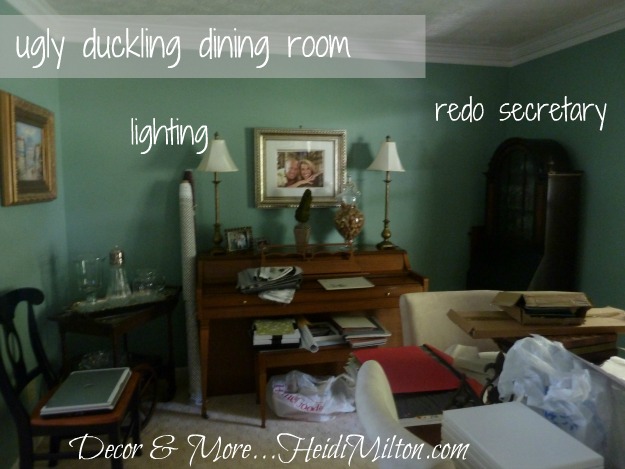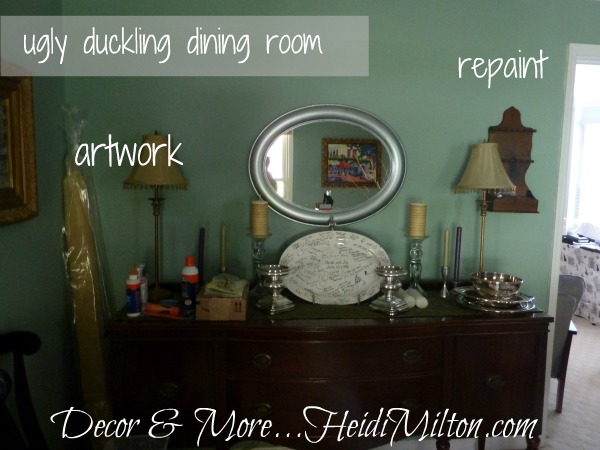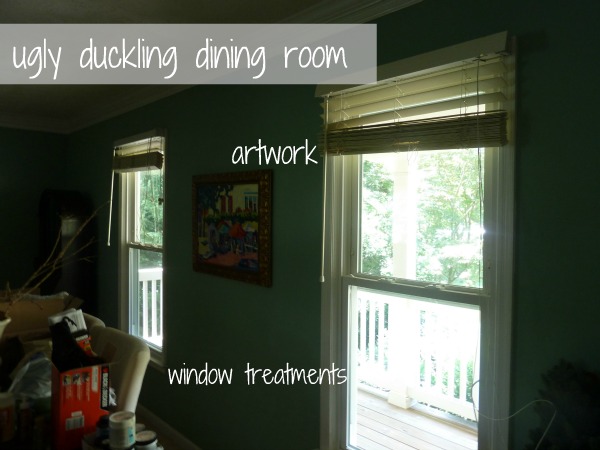 Ok, so I have my work cut out for me, no?  I'll be checking in every other Monday to update you on my progress (I know, that word again!) with a final reveal coming your way on August 27th.  I'm totally pumped to get going!  Care to join us on your own break-out projects?
These sweet and talented ladies are joining me with their own projects, so check out what they've got cooking, too:
Amy @ Buffalo Roam, Dana @ Crafted Niche, Jaime @ Crafty Scrappy Happy, Heidi @ Décor & More, Tisha @ Delectable Home, Shannon @ Fox Hollow Cottage, Kirby @ Kirb Appeal, Holly @ Life as a Thrifter, Cassie @ Primitive & Proper, Debbie @ ReFresh ReStyle, Jessica @ Stay At Home-ista, Karah @ the space between, Laura @ Top This Top That and Kelly @ View Along the Way.
What's on your To-Do List?