Woo hoo, the weekend is just about here!  Don't know about you, but it's been a looooonnnnng week and I'm looking forward to working on a couple of projects, spending time with the fam, and curling up in front of the fire.
In fact, here is a little eye candy for you from the latest Pottery Barn catalog.  I was intrigued by their "Decorate for under $50" schtick, so thought I'd check it out.  Here's how I did…

Love these Beaded Egg Votive Holders for under $25 each.  Perfect for a mantle or tablescape.
Totally in love with these His and Hers bath mats for $30.  I am so pinning these on my Gift Ideas pinboard.
This Vivre Pillow Cover really deserves a Hello Lover post of its own!  Only $39.50 and it's headed for my Fleur de Lis Love pinboard. 🙂
Um, yes please.  Pitted Hardware collection = patina lust.  I'll take mine in vintage pewter finish.  $12 and under.
Of course, I found a few goodies OVER $50, too… a girl can dream, right?
Like this set of 3 Stretched Typography Canvases… think we could DIY this one?  $199 is a wee bit steep for me.
And this yummy Alhambra Tile Dhurrie Rug… starting at $159.  Isn't she purty?
Which one's your favorite?  Or did you spot something else in your catalog?
****
And a reminder that Google Friend Connect will go bye-bye on March 1 for this non-Blogger blogger.  I've successfully added a new way to connect through Linky Followers — and I say "successfully" because if you knew how techno-challenged I can be, it's quite something that I did it all on my own!!  Lots of the non-Blogger blogs are adding this widget and it's got wonderful tools for managing your reading lists.  You can also follow me on Twitter or on Facebook.   And I'm on Pinterest as Heidiopia.  If I can ever figure out how to add that follow option here, I'll let you know!
Thank you to my wonderful readers and commenters!  You make blogging fun!  Happy weekend, friends. 🙂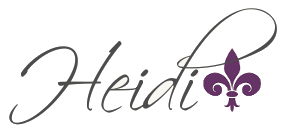 &copy Copyright
Heidi
, All rights Reserved. Written For:
Decor & More