Somewhere in my summer hoopla, the new Willow House catalog came out and went live on my website! I finally got my hands on them and decided it would be a perfect Catalog Finds post!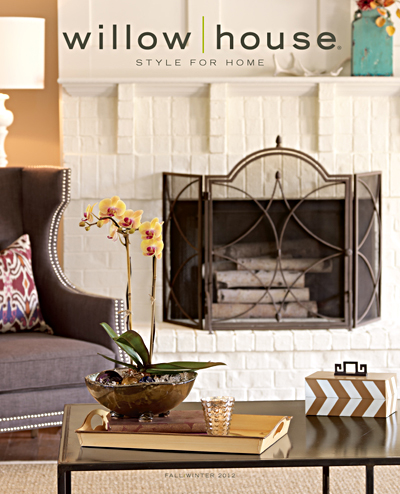 While there are some really gorgeous new pieces in the Fall catalog, I was also pleased to see the return of some customer favorites. I don't know how long those will be around, so if you see one you want, you might want to snap it up!
Let's get started with the new pieces I flagged to share!
I love this set of bottle tags! They're perfect for the holidays when you need a quick hostess or neighbor gift!
This is a winner — the Odessa Angel trellis. Easy to decorate up for the holidays and then pop into an ivy plant in the spring.
And I'm really liking the companion, the Odessa planter. The open work gives you tons of possibilities! I'd love to see it filled with large sphere ornaments or pine cones!
This Willow Welcome basket was in our spring catalog but sold out almost immediately. I love the grayish tones and chalkboard label. Very on trend, don't you think?
And now for some old favorites that have returned to the line up…
The mini Madeline hurricane is such a lovely piece. And for only $21, you could snag a few! Is there anything simpler to use in decor than a glass hurricane? I'll be getting a few of these myself. 🙂
Love, love, love this Holiday Hanging Trio. I hang mine from the chandelier over my breakfast table. My friends add them to wreaths and garlands. I've seen them as gift embellishments and hanging in front of mirrors in powder rooms. Truly they are little holiday statement pieces!
My all-time favorite Southern Living at HOME/Willow House product — the Jamestown Tray. Makes a stunning gift (it's my go-to wedding gift!) and a beautiful way to corral anything and everything.
And there you have 'em! All the pins above are from my Catalog Finds Pinterest Board. They'll link directly to my website if you'd like to place an order. (Shameless plug!) Thanks for looking and Happy Hump Day!