I'm still alive, with a nasty head cold to show for my crazy week.  But yesterday was a sweet and special day at the preschool, when we hosted our moms for our annual Moms' Tea.  It was simple fare of cupcakes, tea, and coffee, but they enjoyed taking it all in.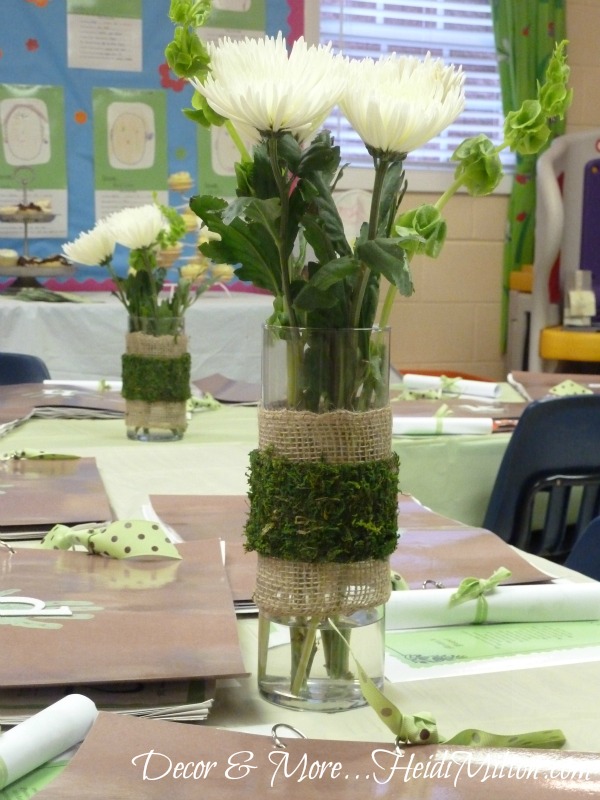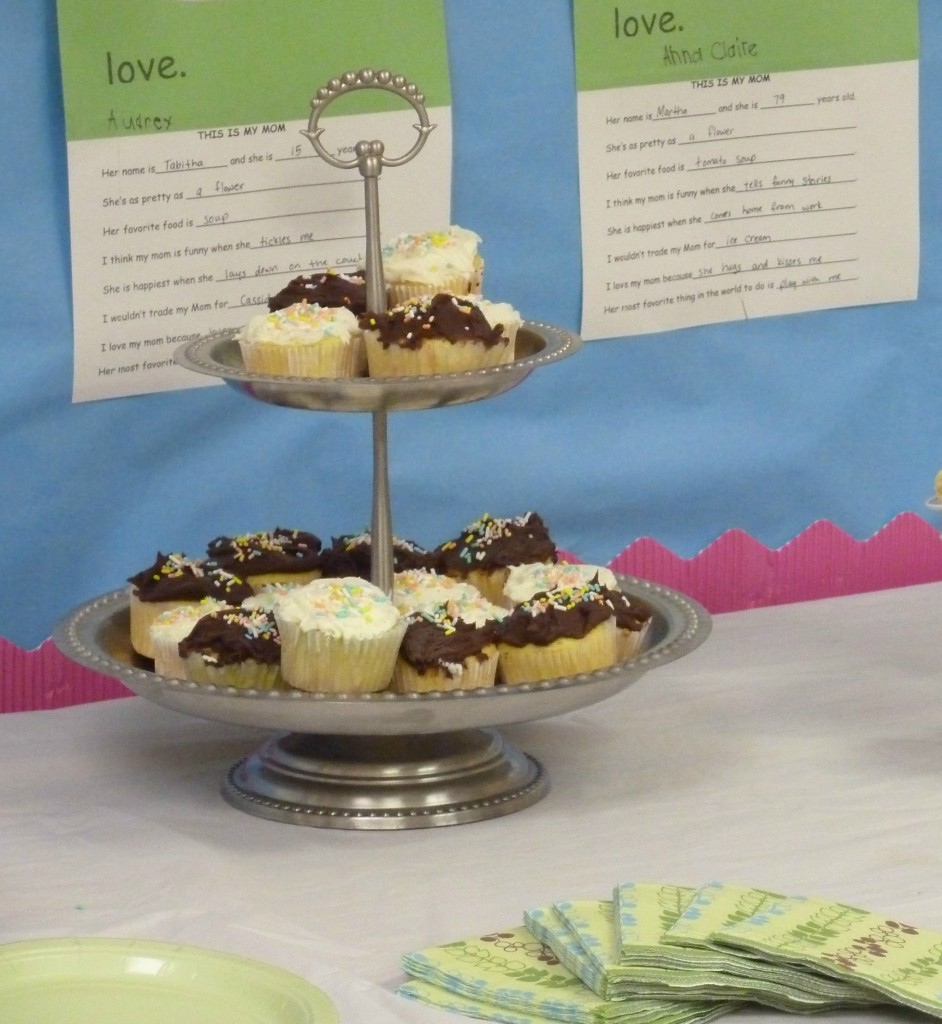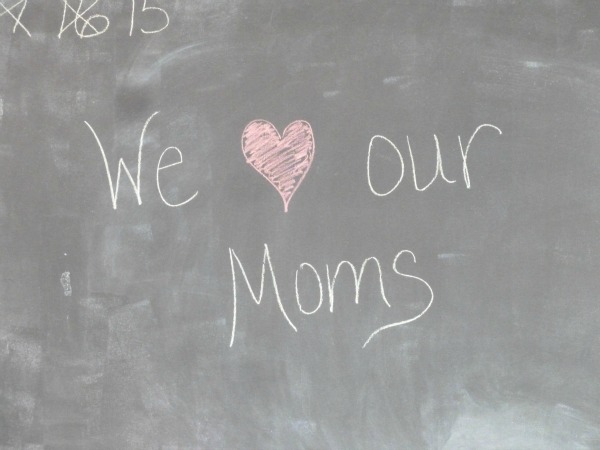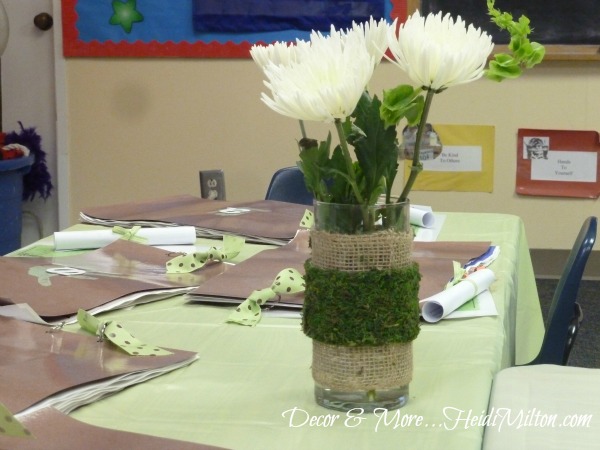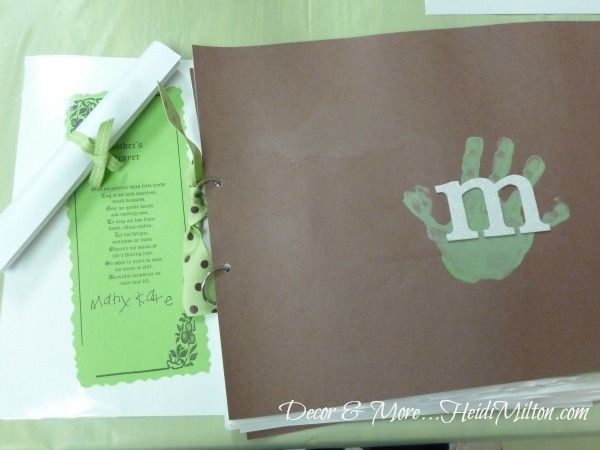 The brown books are scrapbooks of art projects from the school year — one for each month — plus a couple of sweet little Q & As we've done over time.
The rolled up scroll is a little extra I decided to share… Ann's 10+ Helps for Busy Moms.   These may bring tears, but they're of the most enlightening "a-ha" moment kind.
I always do a drawing and send home with 3 lucky moms the flower arrangements.  They love that.
I've been blessed each year by the sweetest of mothers in my classes.  And for that I'm so grateful.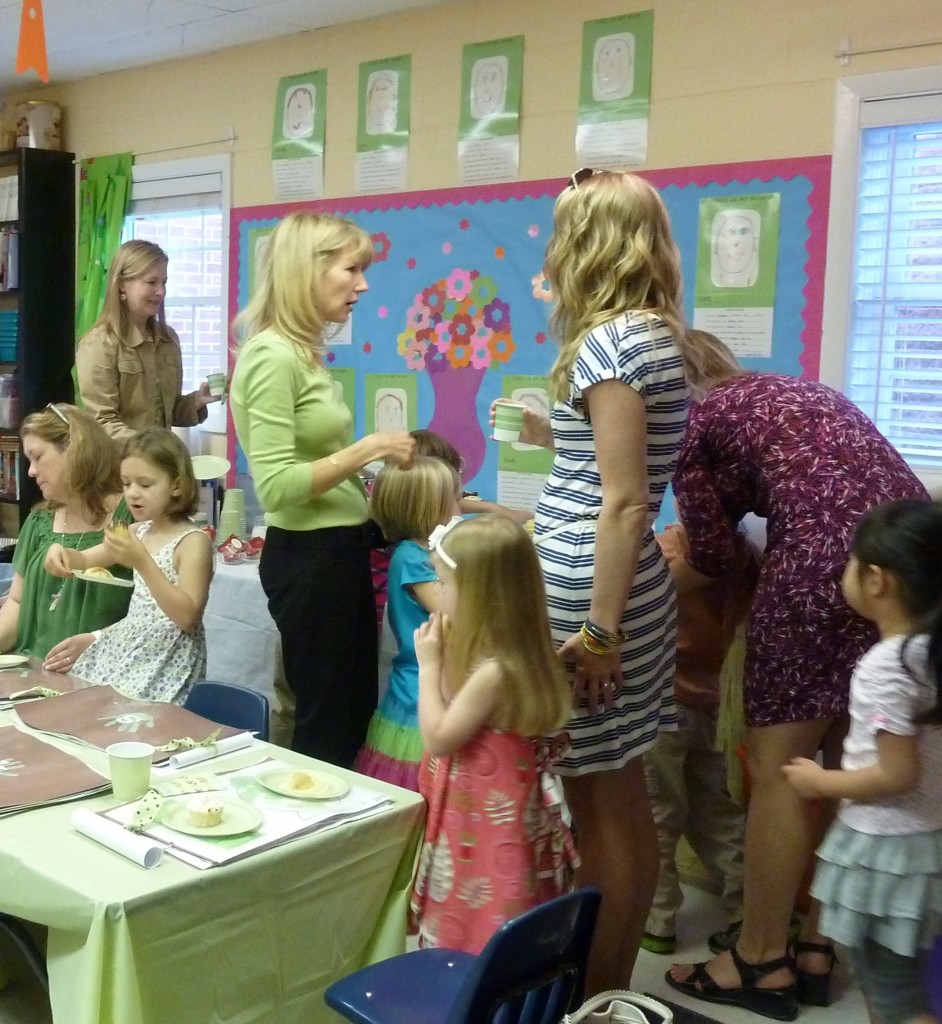 We ended the week on a high note!
I'll be nursing my cold this weekend and getting wall decor hung in the guest room (can't wait to share with you all!).  The garage is on my agenda to clean and organize, but it's supposed to storm most of the day tomorrow (AGAIN!), so that may or may not get accomplished.  I need to be able to shift some things to the driveway in order to really clean, so we'll see. :-/
And I hope to be relaxing with my favorite crew of nutties on Sunday…
You know, this group.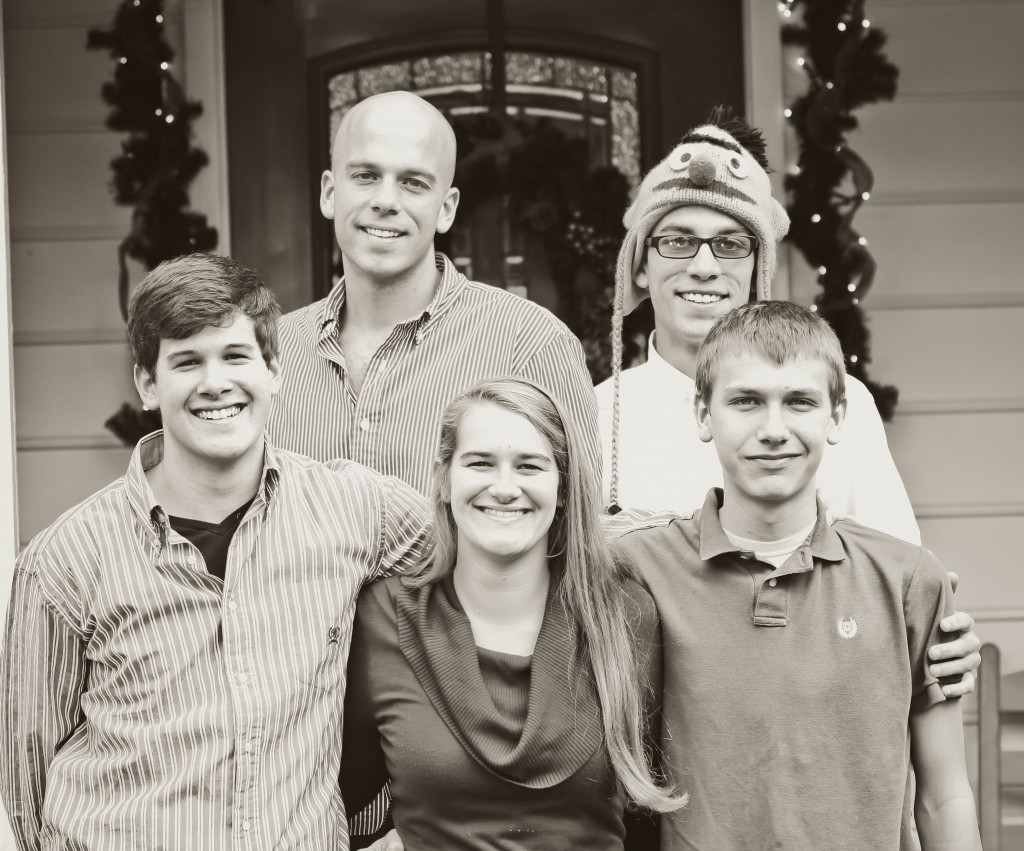 Love being a mom.
Enjoy the weekend, friends, and Happy Mother's Day to all of you!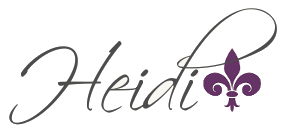 Pin It
&copy Copyright 2013
Heidi
, All rights Reserved. Written For:
Decor & More