Oh, how I agonized.  What color to paint, and HOW to paint this beauty… an antique secretary that belonged to my aunt back in her girlhood.  I've had the piece for over 20 years and it was time for some TLC and a makeover so she could really shine!  Annie Sloan Chalk Paint to the rescue!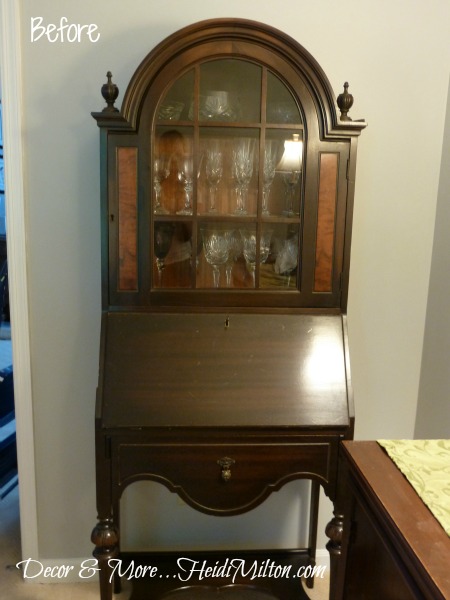 I finally had to bite the bullet and start painting. 🙂  And ended up with this…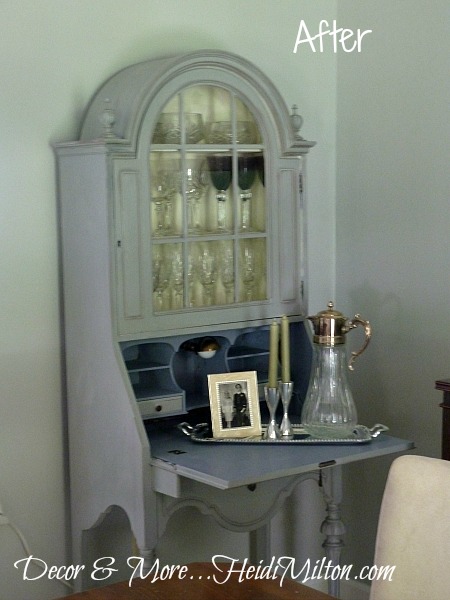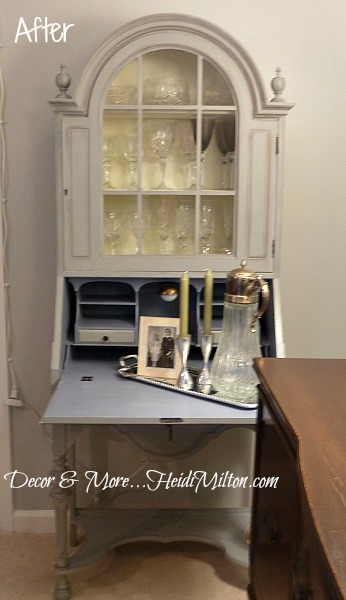 A custom paint color of Annie Sloan Paris Gray with a few dollops of Graphite for the exterior.  Old White for the inside upper cabinet.  And Old Violet for this interior…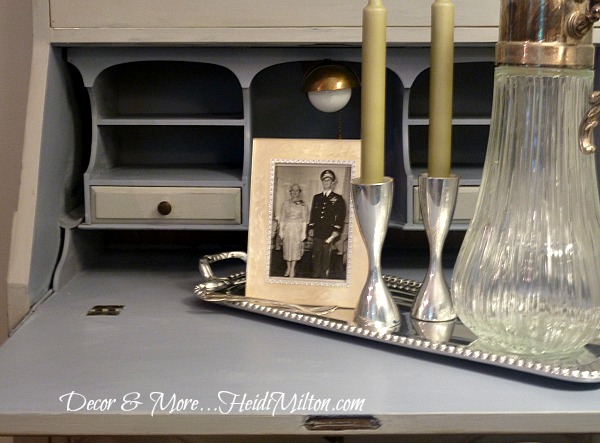 I LOVE the Old Violet!
So much so, that I rarely want to close the secretary… although this looks pretty, too….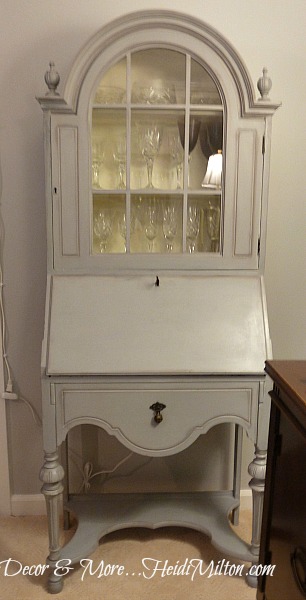 The biggest chance I took on this piece was using Minwax Special Walnut stain to add depth around the details and edges.  I was kind of scared when I had this…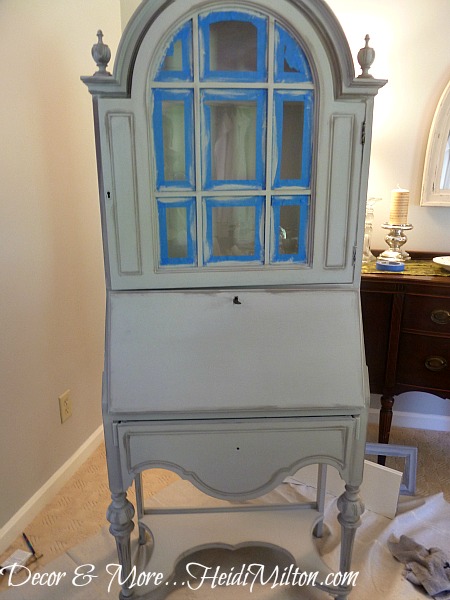 But after some very light sanding, waxing with AS Clear Wax, and buffing, I fell in love with the look…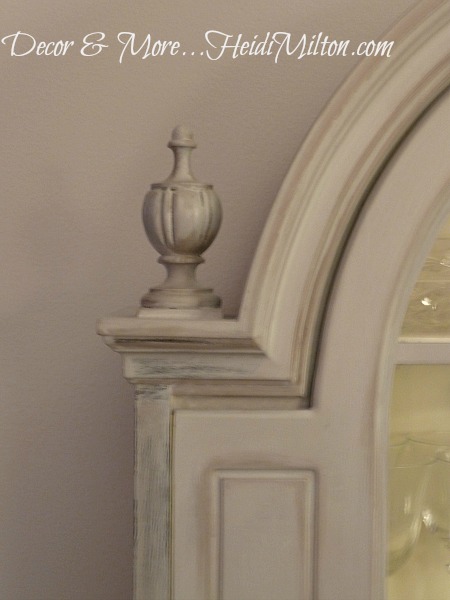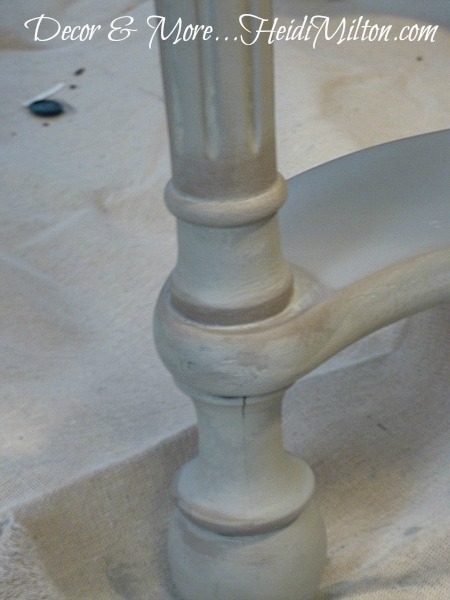 And now we have this lovely, being completely appreciated in the corner of our dining room!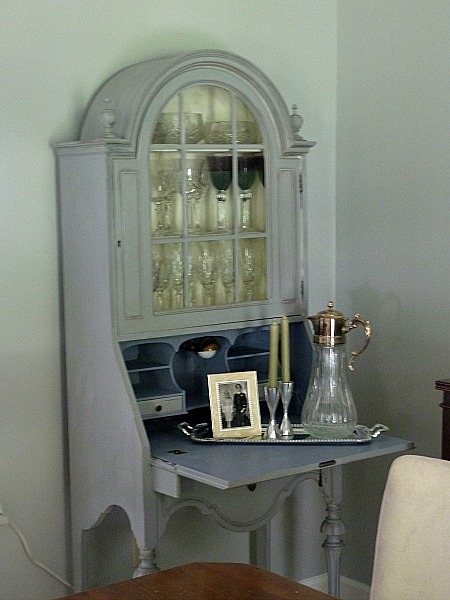 With all the nooks and crannies and details, this was quite time consuming, but the finished piece is well worth it.  Here's the low down on what I used:
Exterior color: Annie Sloan Paris Gray mixed with small amount of Annie Sloan Graphite.
Interior upper cabinet:  Annie Sloan Old White
Interior desk space:  Annie Sloan Old Violet (drawer fronts in Paris Gray/Graphite mixture)
Depth added with Minwax Special Walnut stain
Waxed with Annie Sloan Clear Wax.
I love that this piece serves now as extra storage for my crystal AND can function as an extra serving surface, too.  #Winning! 🙂
What's the most involved piece you've ever painted?
Sharing…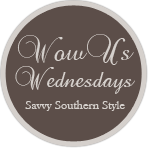 See you Friday for my August Favorites!