Happy Sunday, friends!  Whew, what a whirlwind this past week or so has been… lots of non-Christmas stuff going on so I'm just now getting around to sharing a few Christmas touches around my home.  I figure better late than never, no?
So settle in for some pics… I scaled back on decorating a bit this year and I'm actually loving a some more simplicity.  Plus less to take down in a couple of weeks, right?  Here we go…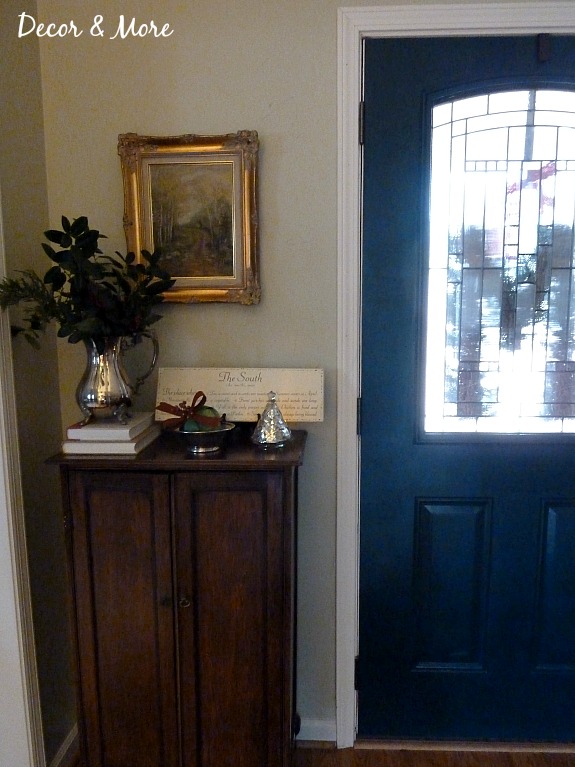 Let's start in the foyer…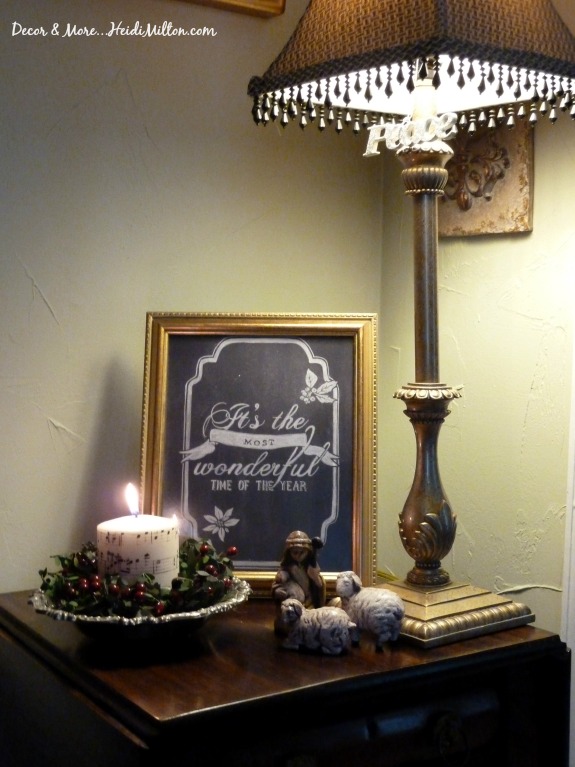 We're skipping the kitchen which never stayed clean long enough for me to photograph it and moving into the family room…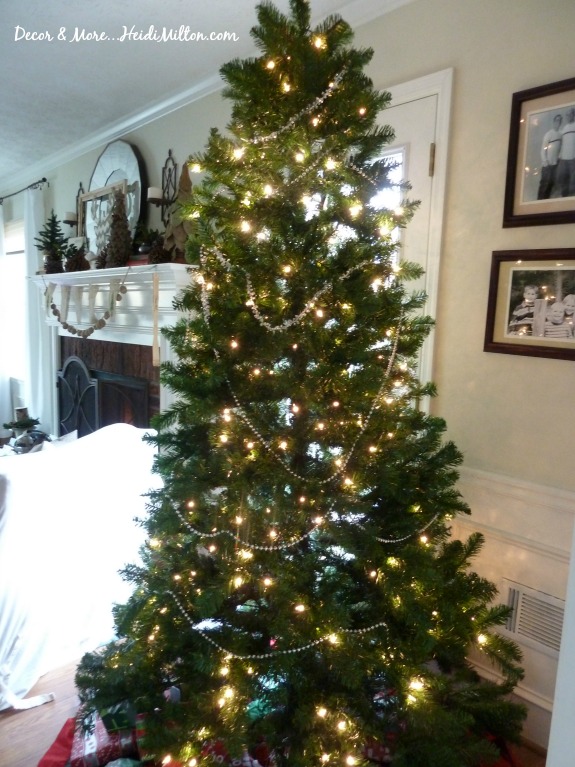 I kept the tree super simple… as in, not a single ornament.  Seriously.  White lights and beaded garlands.  Done.  And I love it.  Oh, I intended to decorate it fully… but as the days ticked by, I realized I loved just the lights on it and thought simple beaded garlands would be just the right touch.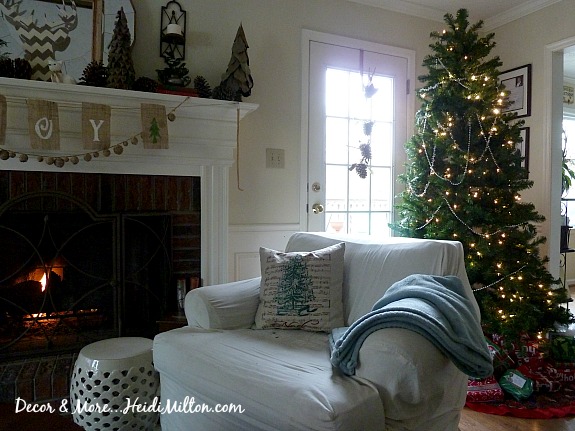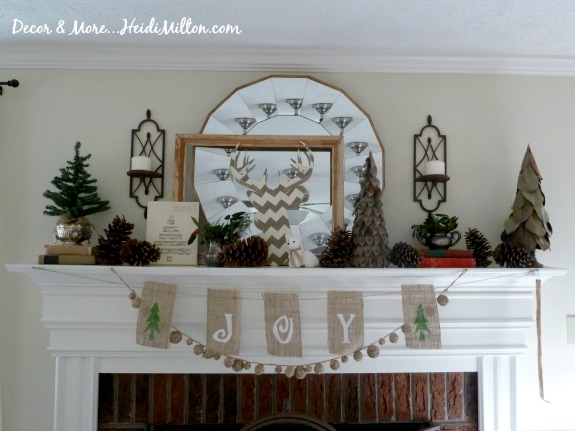 If you follow me on Instagram you saw this a couple of weeks ago.  Since then I've added a few pinecones, but that's it.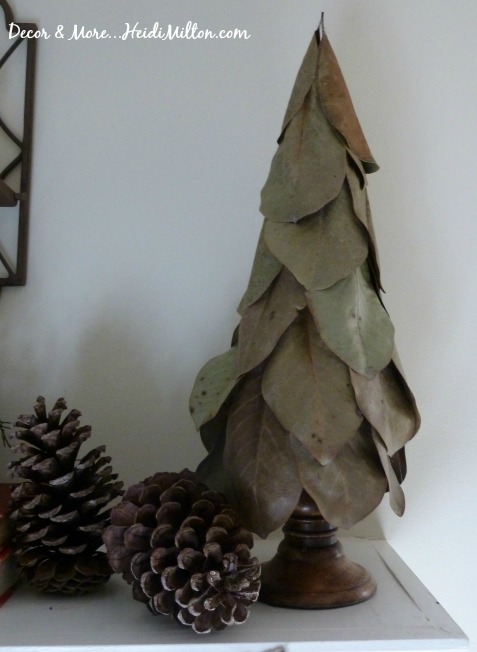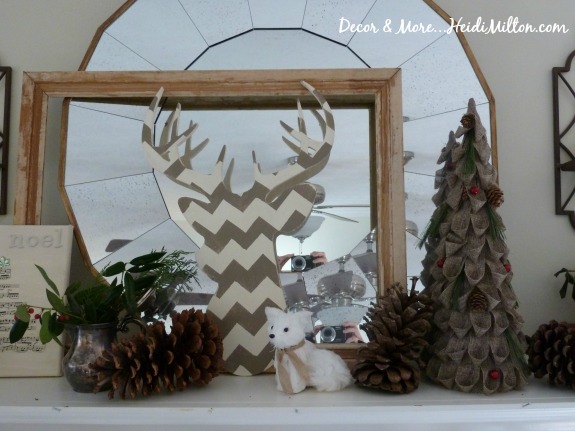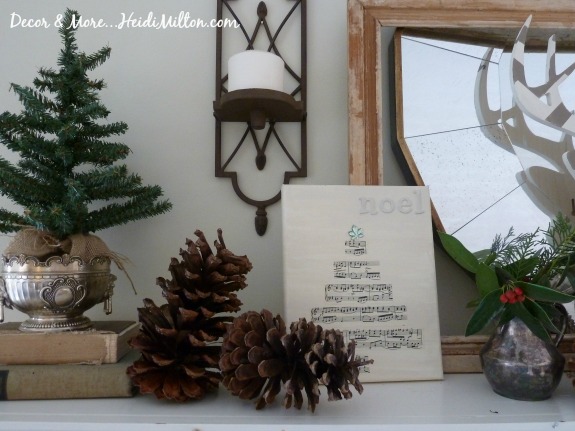 All about greenery in silver and rustic touches.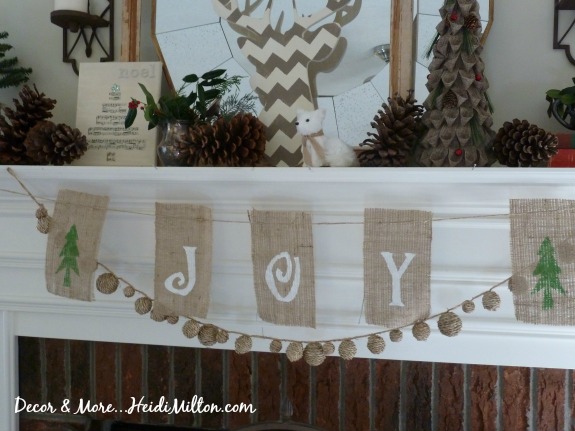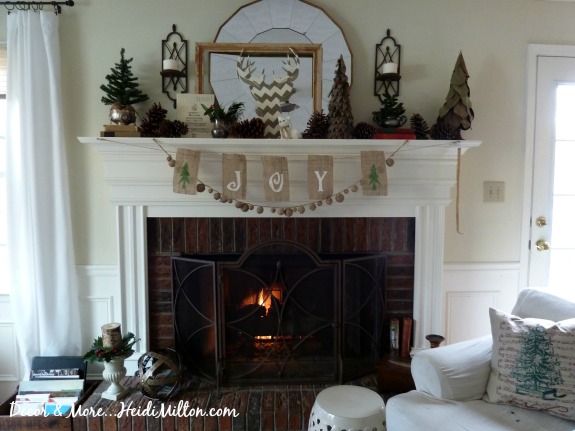 My favorite view…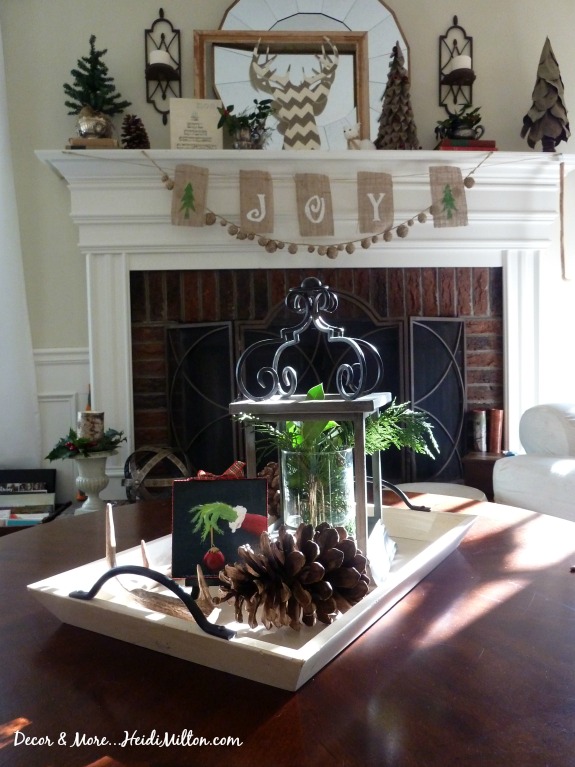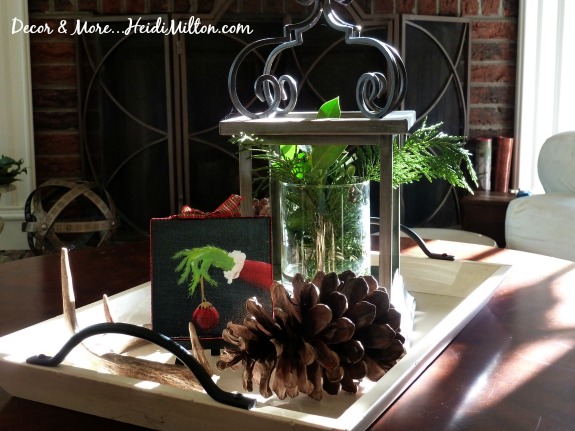 A friend of mine painted the Grinch hand… isn't he the cutest?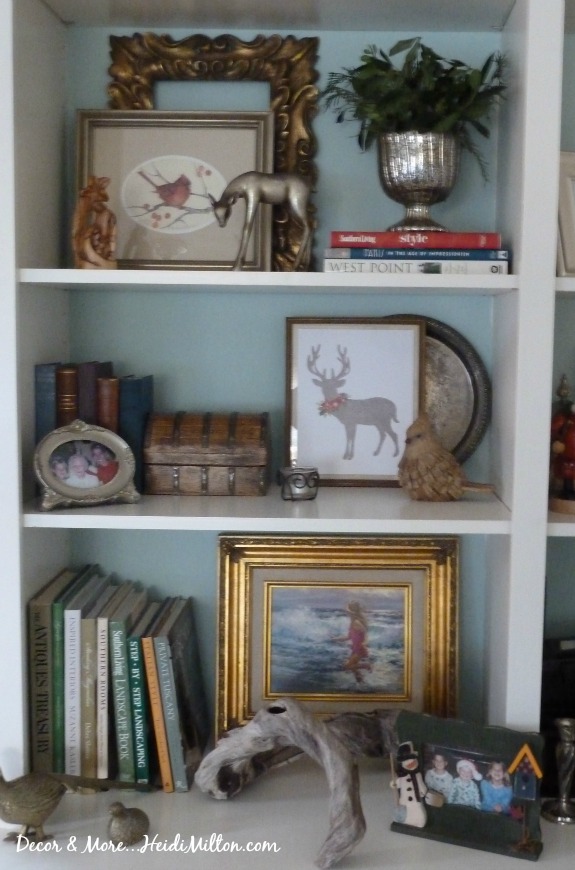 I kept it simple on the bookshelves, too.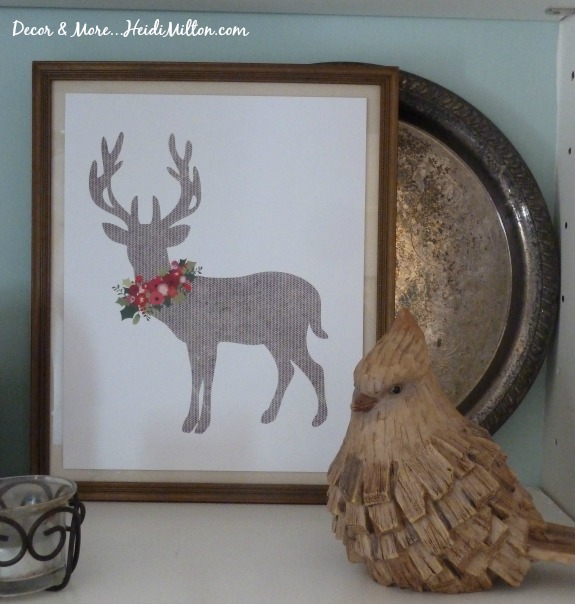 Love this little carved wood cardinal!  He might have to stay out long past the holidays. 🙂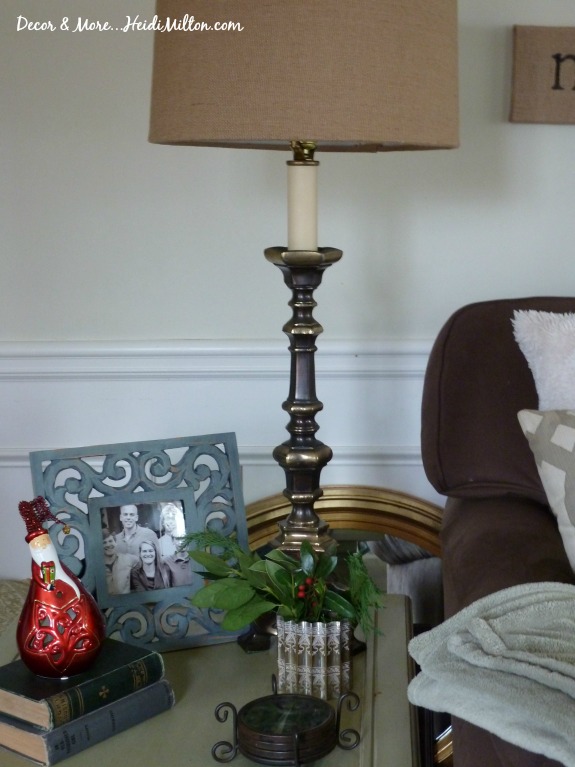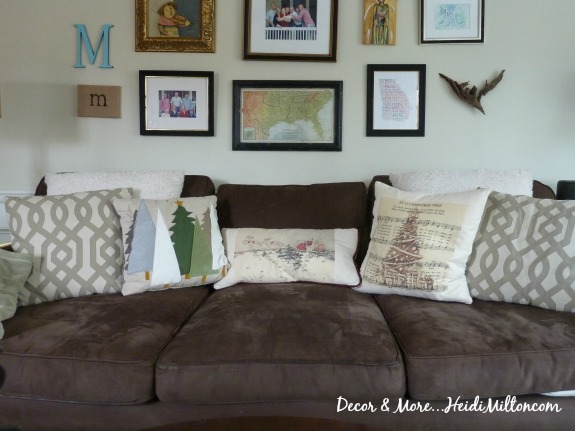 A few festive pillows on the brown beast were all I wanted or needed.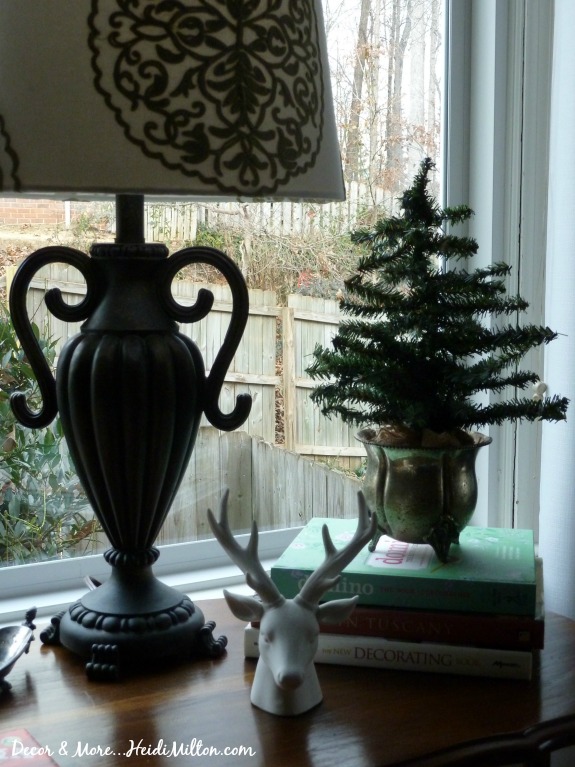 So there you have it!  I've shared some other peeks on Instagram so jump over there to see more!
And now, I'm signing off for the week to enjoy my family and some time off.  We'll be on the go, so follow the fun on Facebook or Instagram if you'd like.
Wishing you all the most blessed Christmas ever… May peace and joy reign in your homes!