Greetings, friends!  I'm here to share (at long last) my home tour of Christmas decor.    I had every intention of sharing this with you much sooner, along with a couple of easy projects, but God had other plans for me.   He found numerous ways to remind me that the season is not about the perfectly decorated front porch or the home that's completely pulled together for the holidays.  I shared a little of this over on Fancy Little Things on Saturday  if you'd like to read more.  Suffice to say… I'm choosing JOY this season!
And so here is my imperfect home tour for this year and I'm happily sharing it… many of the pics were taken on rainy days so the lighting/exposure/etc is sub-par.  On my list for 2014 — better camera and photography lessons!
Anyway, come on in!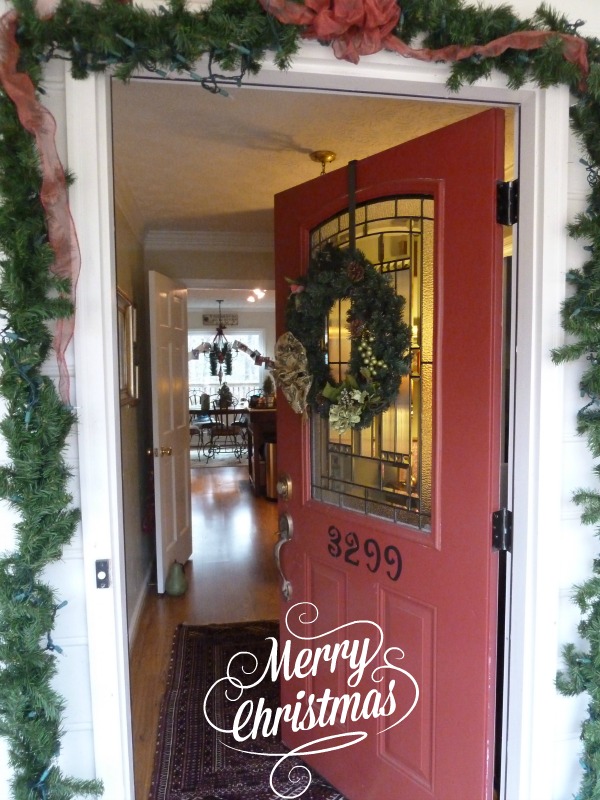 In the foyer…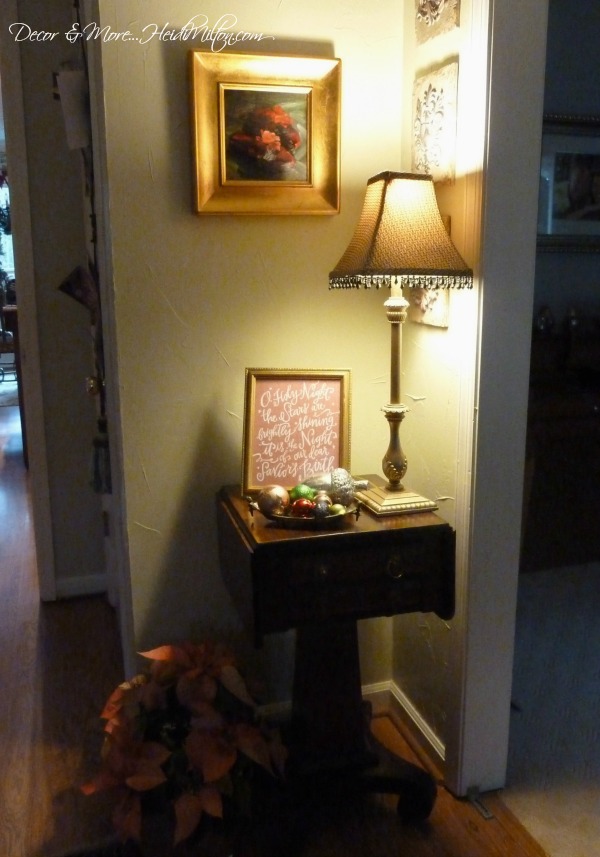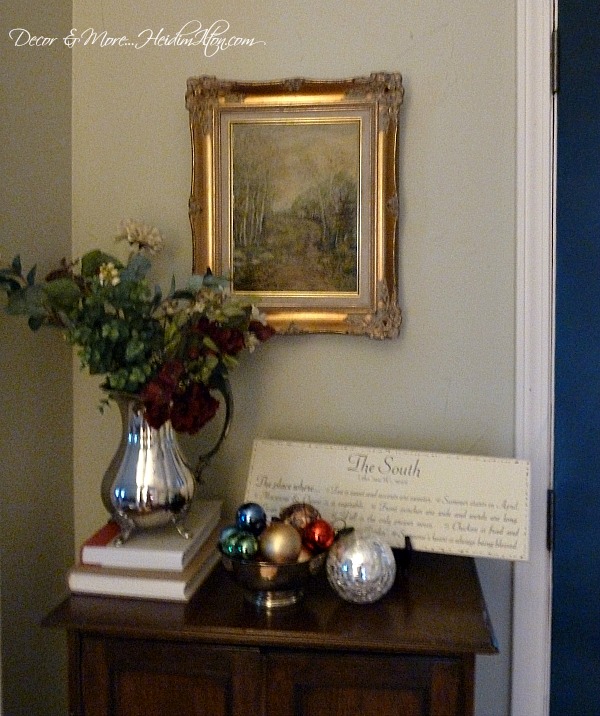 In the kitchen…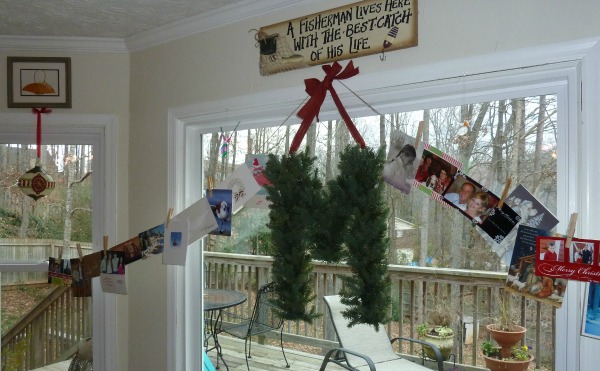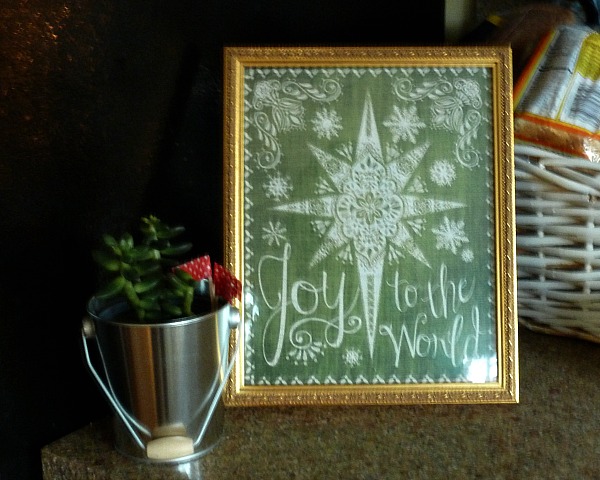 Into the family room…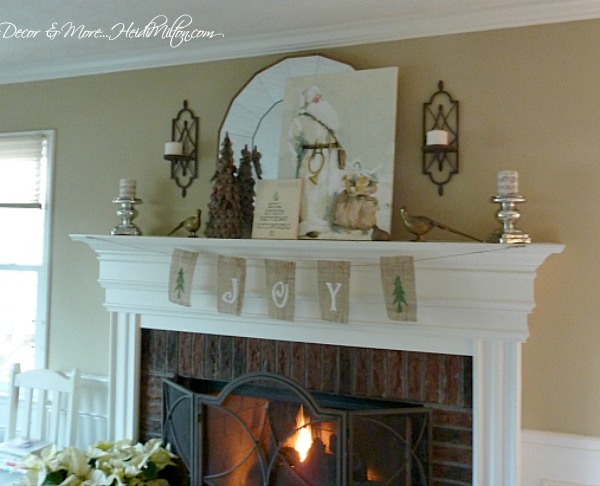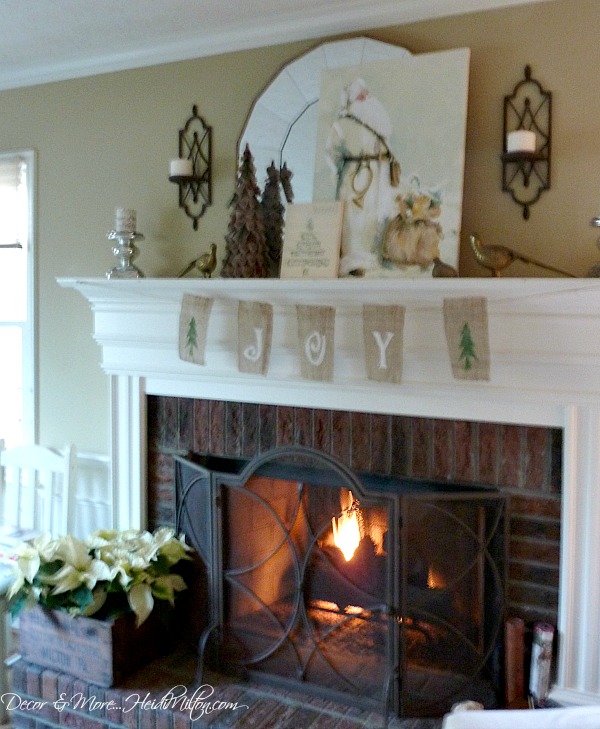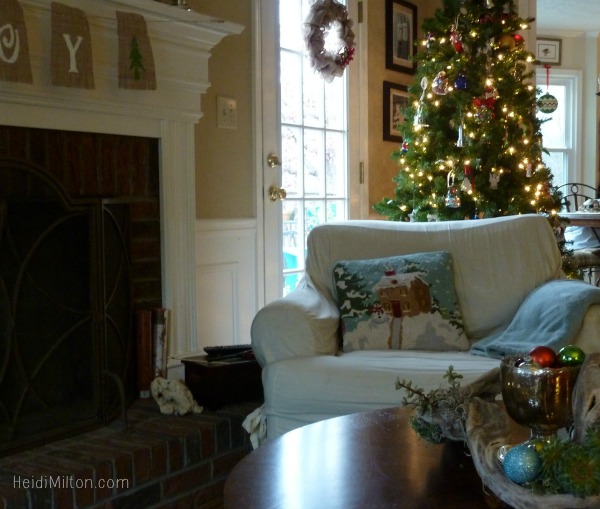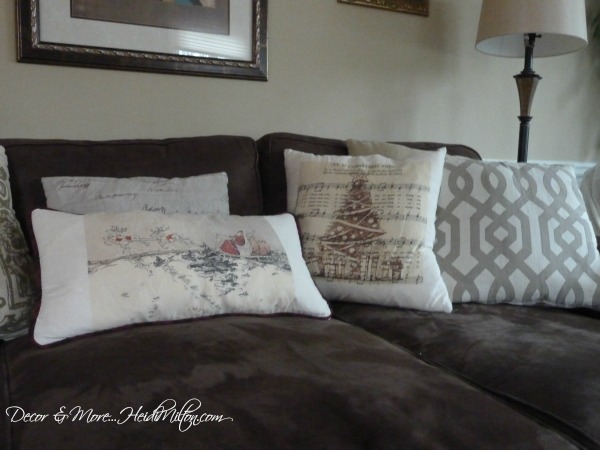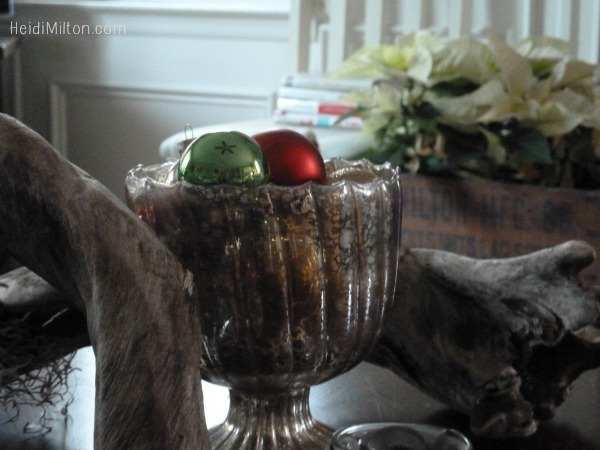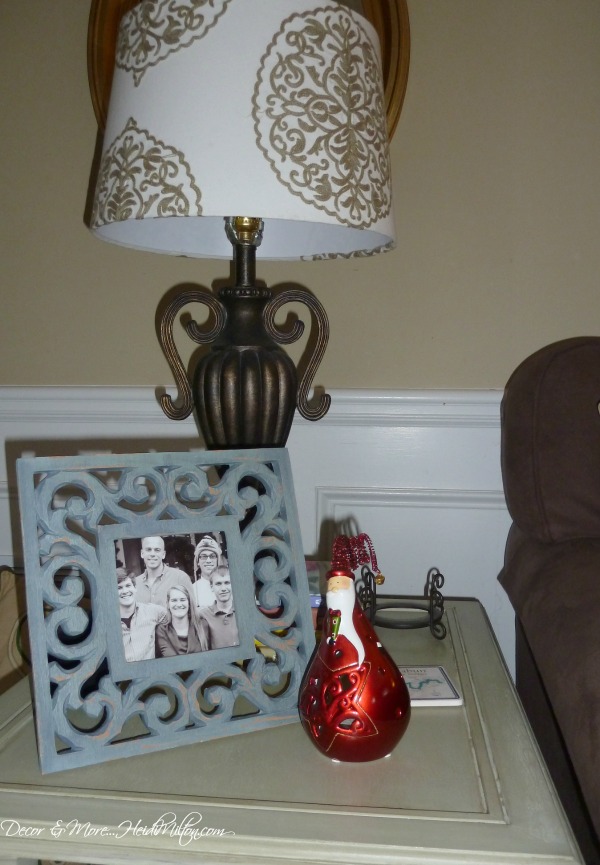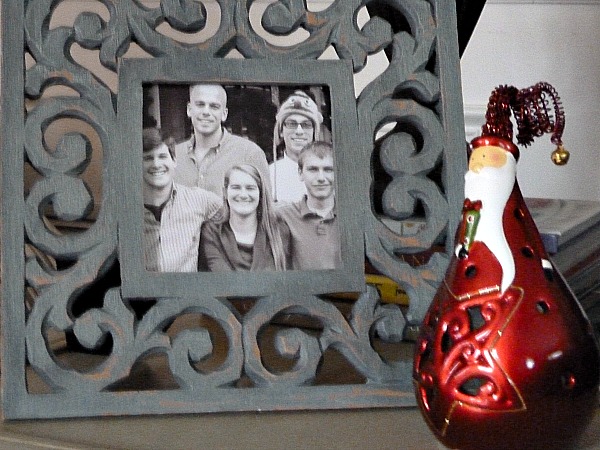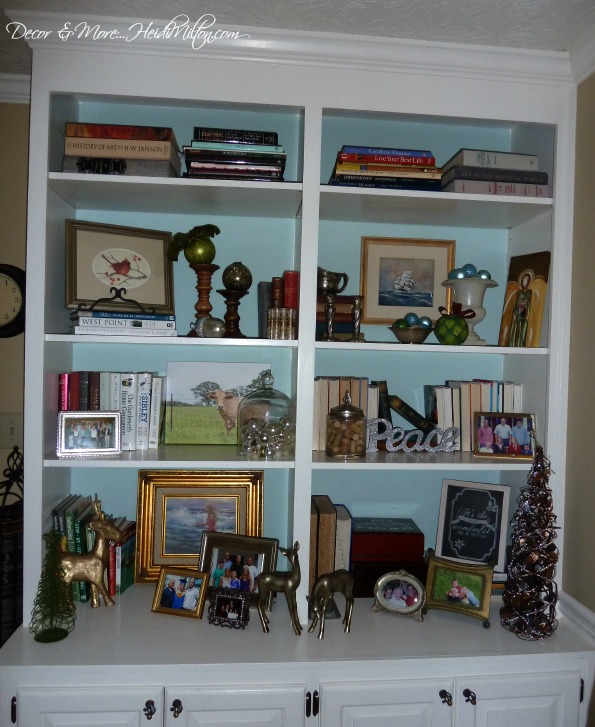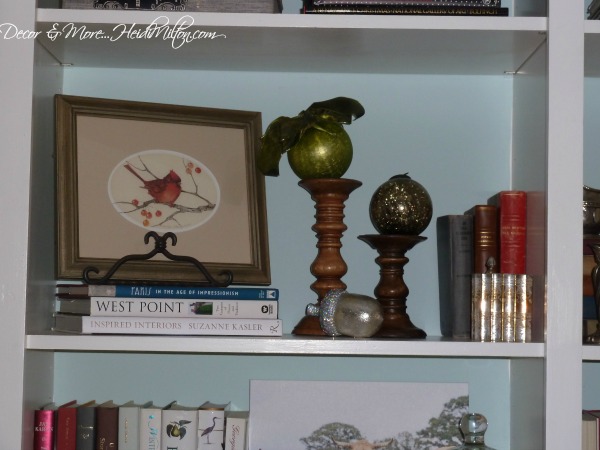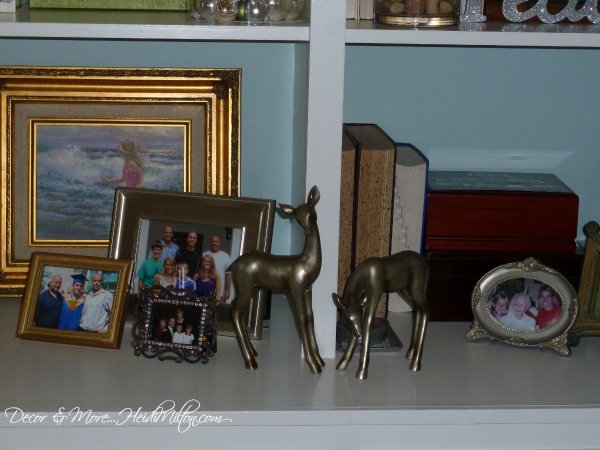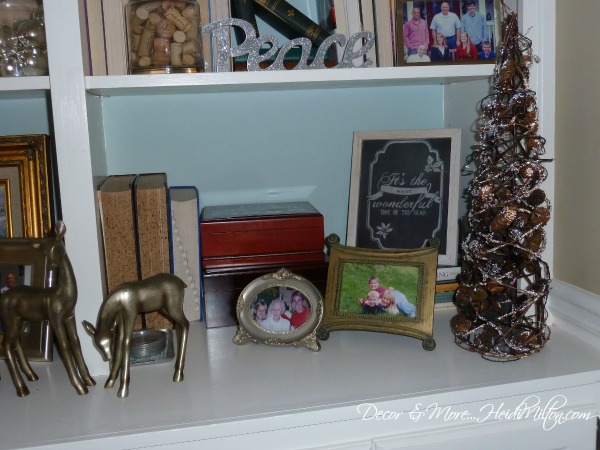 I by passed the dining room this year as it became gift-wrapping central.  Once that's finished up, I'll pop a few festive touches in there an share with you before the new year.
And if you follow me on instagram, you got a peek at the tiniest of Christmas touches in my office… it was all I could muster, but it sure makes me happy when I'm sitting at my desk. 🙂
And this fun little touch to my front porch…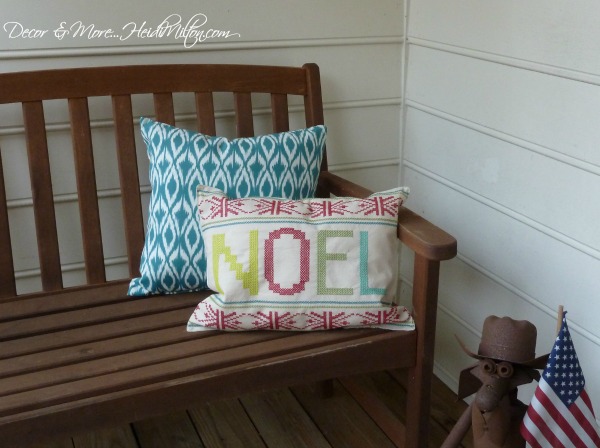 And that's pretty much it, friends… aside from good smells, the crackling fire, and lots of holiday shenanigans from my Big Kids.
Wishing you a blessed Christmas week!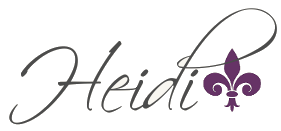 Pin It
&copy Copyright 2013
Heidi
, All rights Reserved. Written For:
Decor & More