Good day-before-Christmas Eve!  Or Christmas Eve Eve, I suppose?  Thank you for your sweet comments on Monday's decor post… I am slowly feeling better following a diagnosis of walking pneumonia and some medication.  Most of my "to do's" are done, especially since I erased a bunch of stuff off that list.  We can only do what we can do, right? #thestockingswillbepitifulthisyear
Today I'm sharing a few pics of my front porch… I finished it right before I got sick and it's been so nice to know that at least THAT was done and when folks drive by my house, they think I'm ready for Christmas!  Anyway, I pulled out my standby garland with lights, pillows for my bench, pinecones, and my beloved "M" wreath from Ballard's.  Check it out…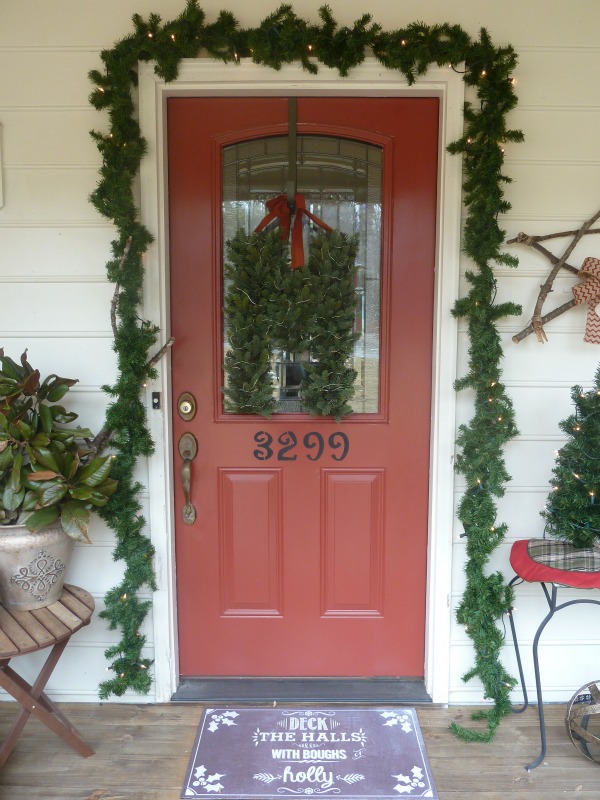 If you follow me on Instagram, you'll know that these magnolia branches were a roadside find on my power walk one day… I love them in this planter with some bare branches from my yard…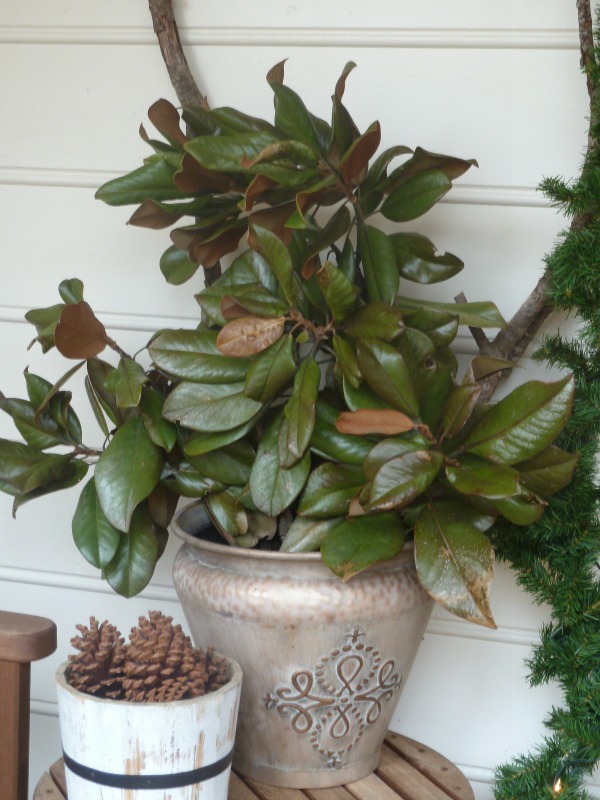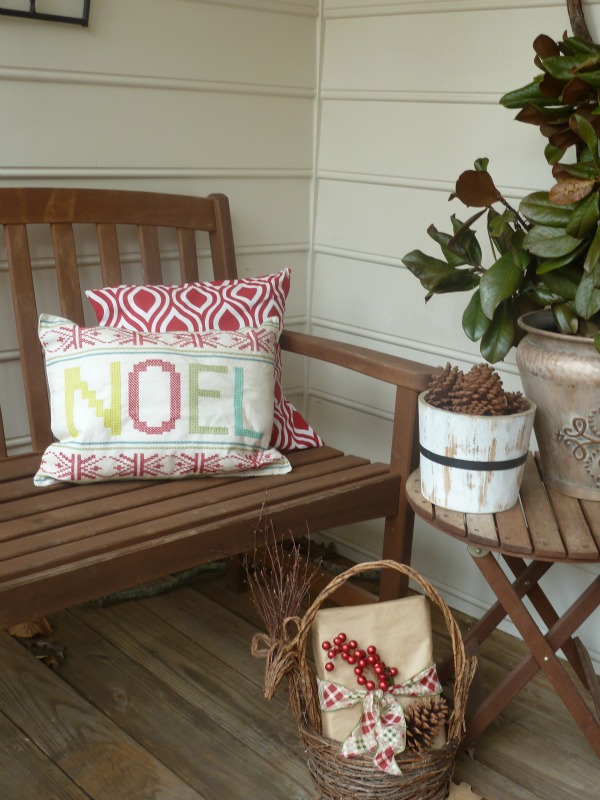 I made the twig star last year and it stays up year 'round… I just added this sweet burlap bow to jazz it up.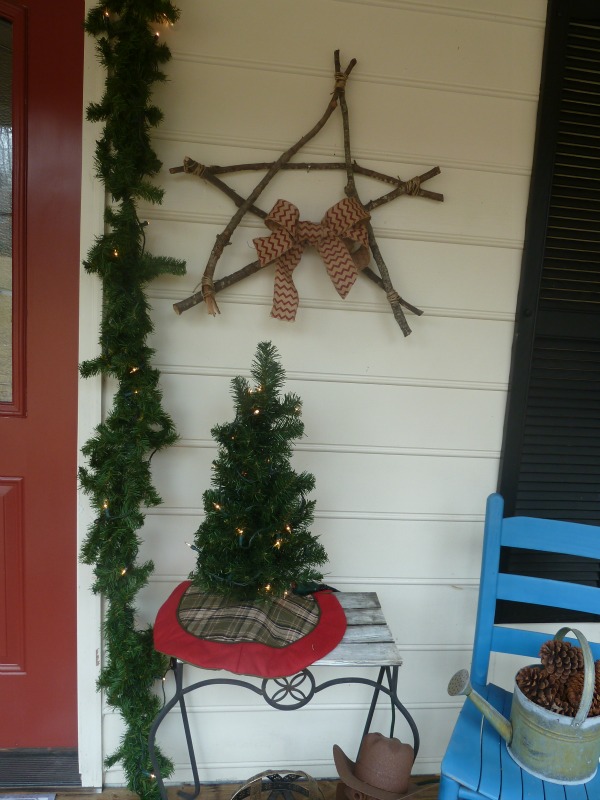 I thought I had one more full shot but I guess I short-changed myself!  Ha!  Typical of how scattered I've been lately.
Anyway, I love the simplicity and we'll enjoy it until after New Year's at least.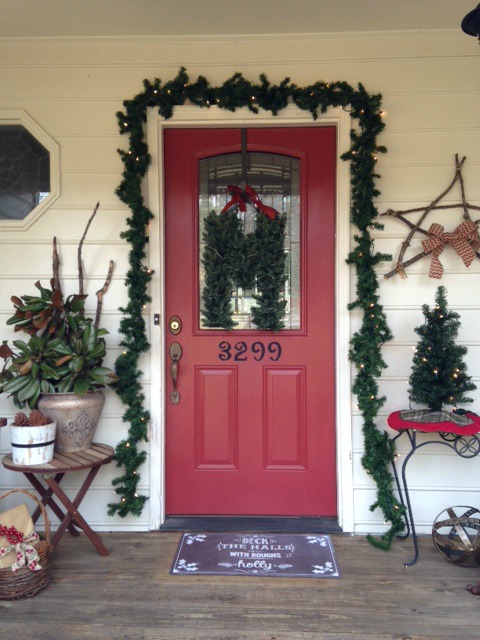 Anyway, friends, I want to wish you all the most blessed day of preparations!  Grab a coffee and keep on trucking… and if you need some thoughtful last minute gift ideas, I shared a few of my "go tos" over on Mohawk Homescapes blog.  Click HERE to check them out!
Onward!