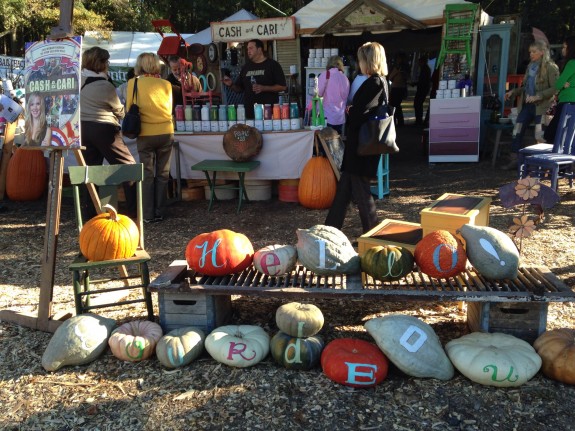 Y'all.  What a beautiful fall weekend we had for the Country Living Fair!   It was just a fabulous and fun time all the way around.   I had a sweet friend from out of town that joined me and I also got to meet up with local blogging friends and Country Living folks!  I tried to snap pics of what was fun and catching my eye…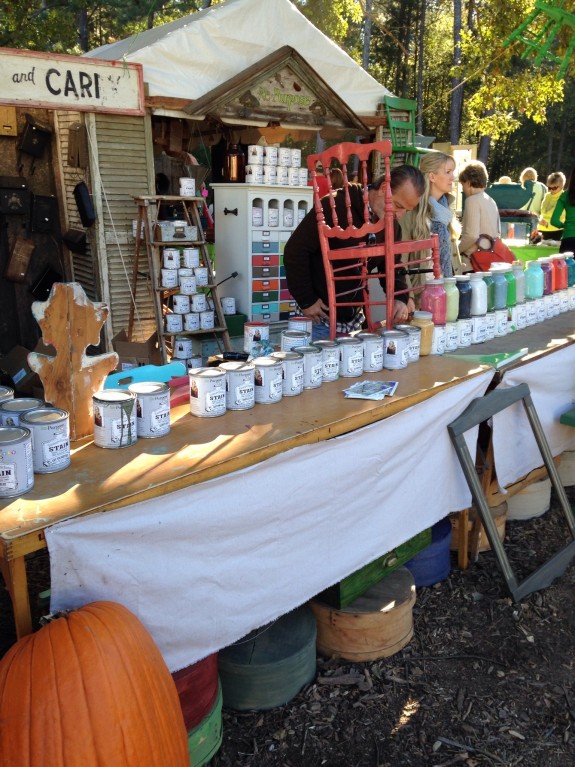 Of course, our first stop was Cari's booth… that's her husband painting a piece with her new line of paints!  I played around with a piece of scrap wood and some paint and man!  Does that go on smoooooothhhh!  Of course I bought a can to try…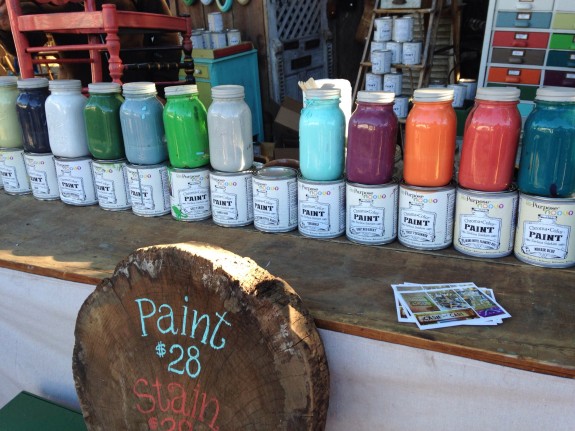 Some great colors to choose from, and she has stains, too.  Plus, she's super sweet and helpful. 🙂
A stash of goodies to paint!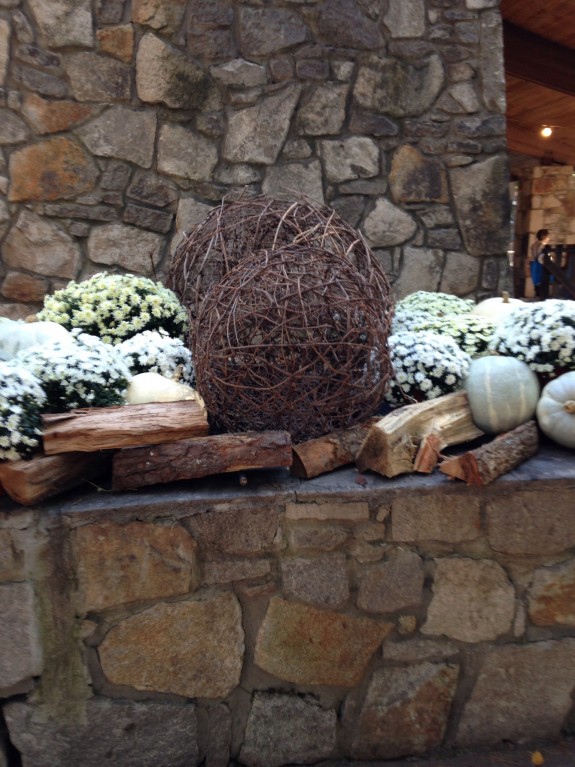 Loved this display of giant grapevine balls, pumpkins and mums.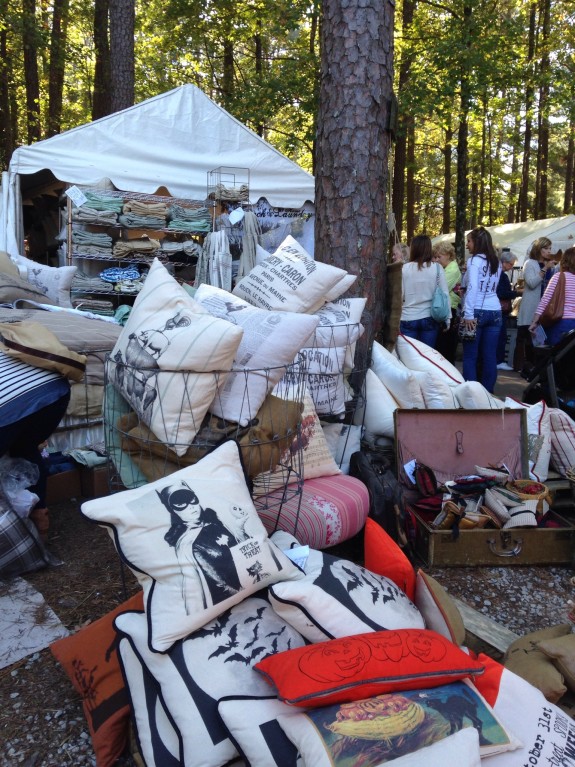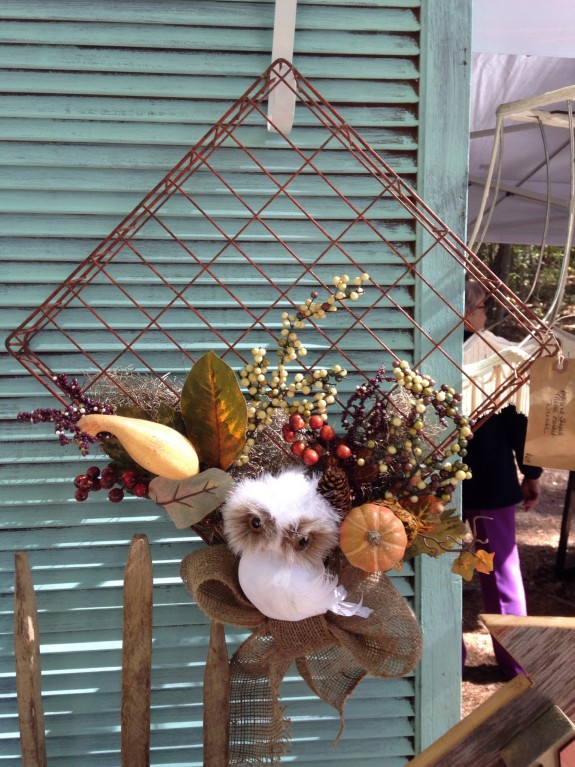 How cute is this front door decor idea?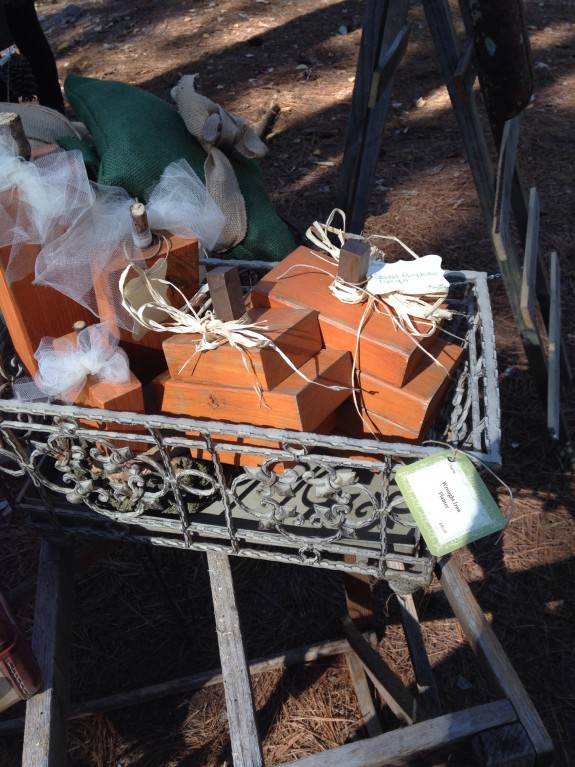 Loved these stacked wood pumpkins…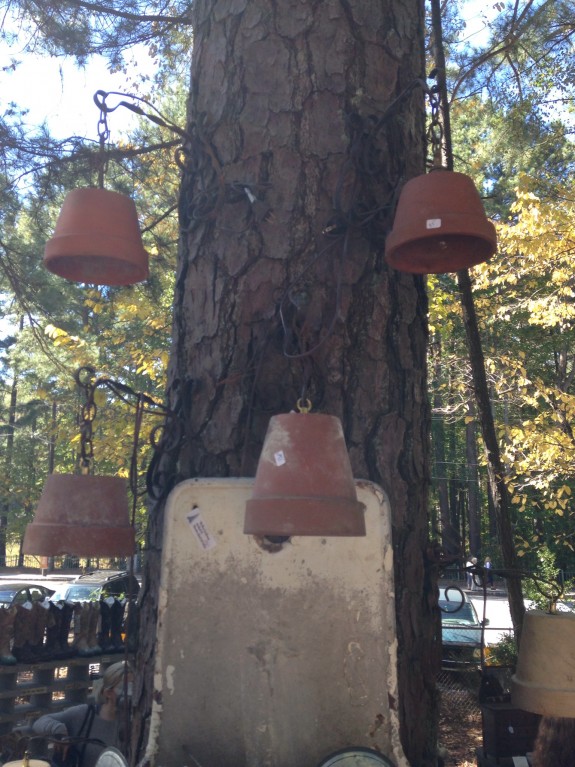 Outdoor lights using clay pots?  Genius!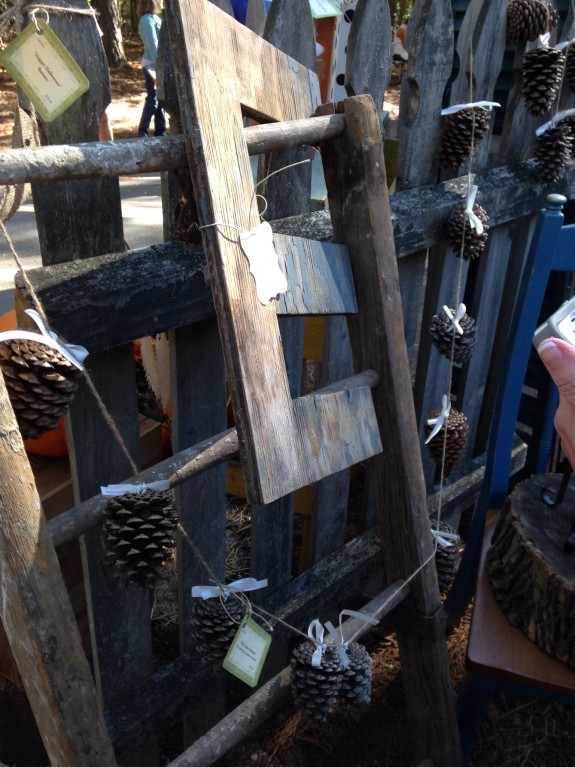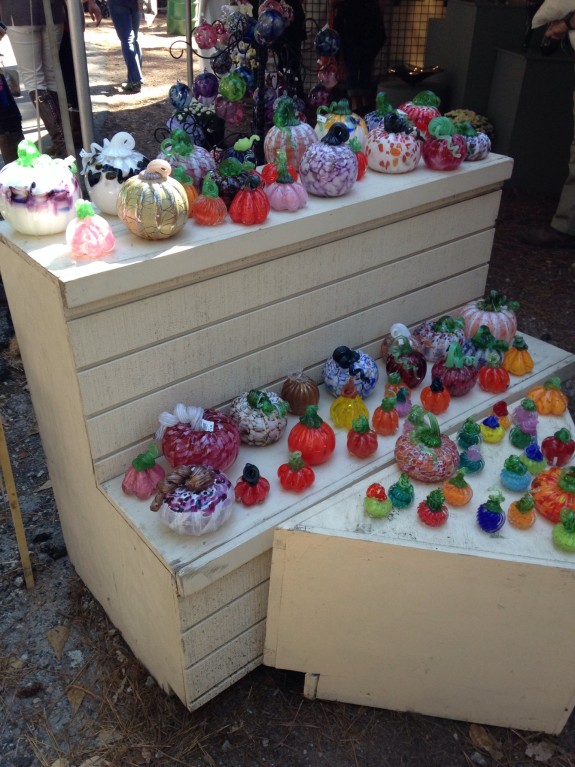 These are all blown glass!  Gorgeousness.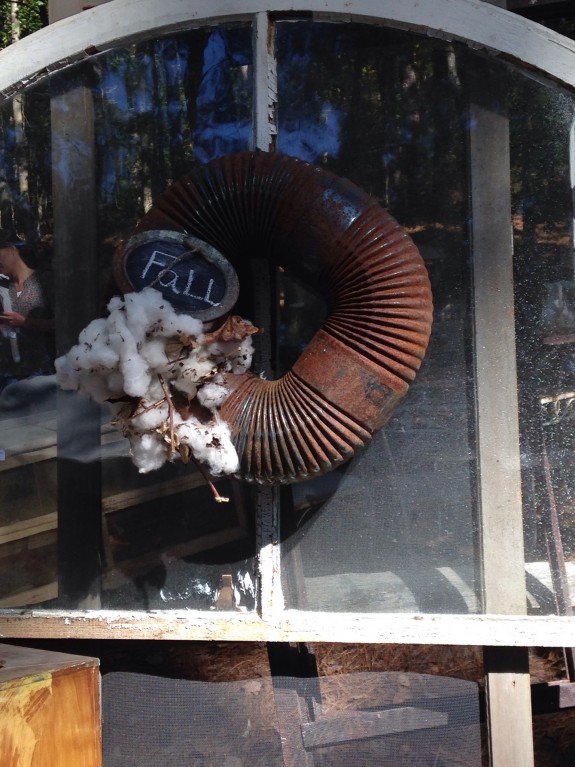 Another fun door decor idea!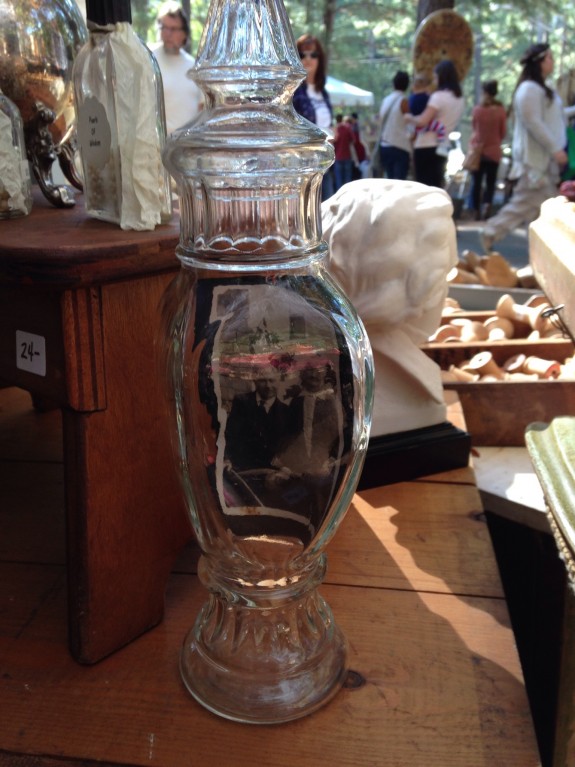 Unique idea to display photographs… especially love the black and white photo in a vintage lidded jar.
Yep!  Boots and clothing, too!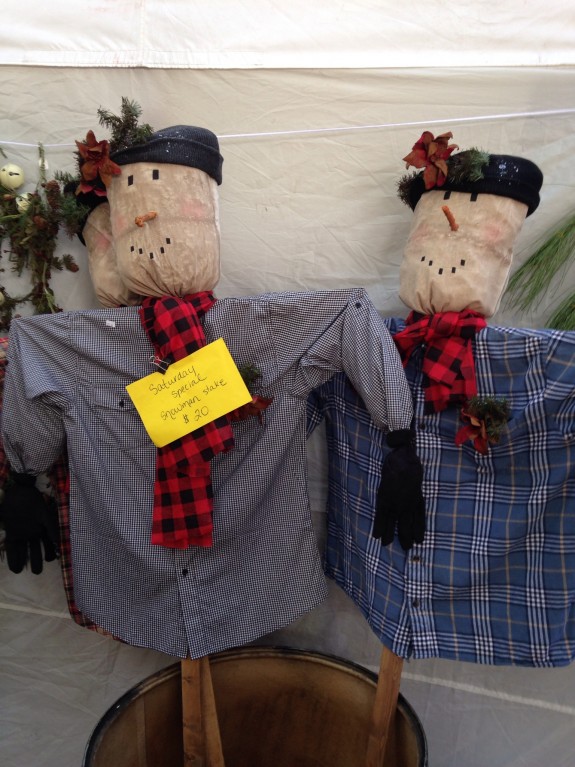 Aren't these fun for holiday outdoor decor?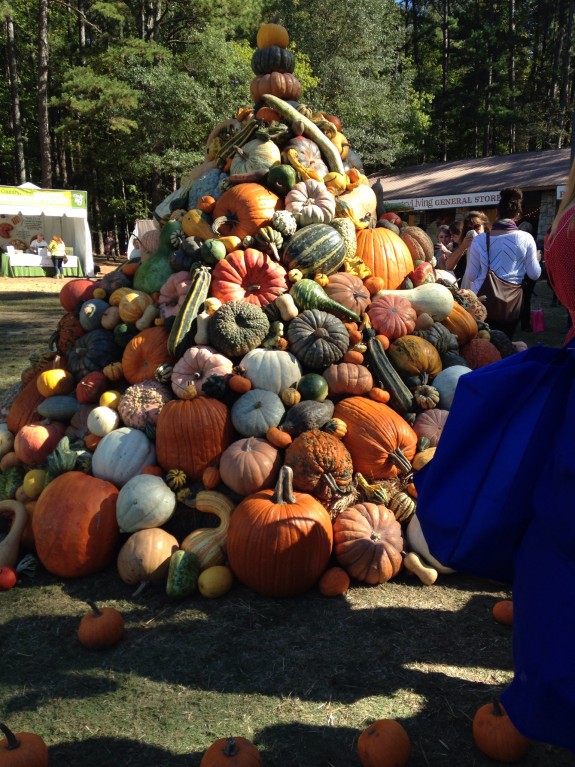 The pumpkin tower is where we had our blogger and Country Living meet up.   It's a popular photo-taking spot!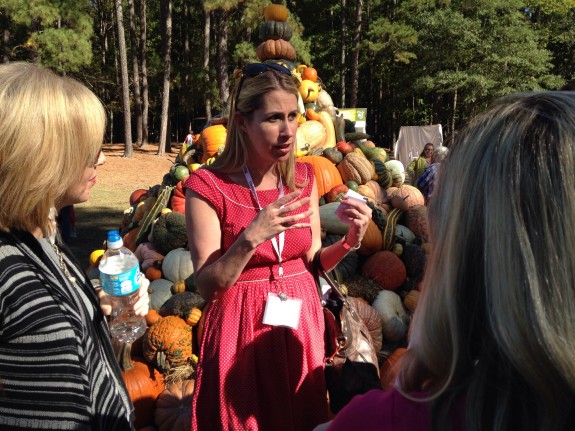 Here's Rachel Barrett, the editor of Country Living magazine, speaking to my blogging friends and I about the magazine and protocol for submissions.  She is young, energetic, and VERY down-to-earth.  I won't hold the fact that she's a TN Vol against her. 🙂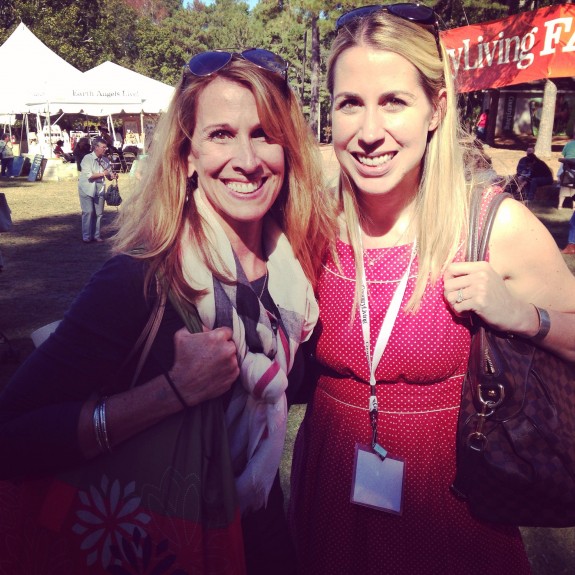 Visiting with her was definitely a highlight of the day!  Always fun to meet and pick the brains of others.  And what a bonus to discover they're genuine and generous with their information.
I also got some painting going this weekend so I'm anxious to share some projects with y'all soon.  Have a great Monday!