Well, that weekend flew by, but we had such a great time with our out-of-town friends!  Sandy and I took in the Country Living Fair on Saturday and made a day of it.  The weather was perfect — overcast and mild — for strolling between the vendors, enjoying some music and good food, and shopping like crazy.
One of things I love about the CL Fair is that I always come away inspired!  The Country Living folks and all of the vendors do such an amazing job staging their wares and just showcasing all the wonderful that is fall.  It's become my favorite October activity!

This year, I was taking in alot of tablescape inspiration.  We don't host many dinner parties, luncheons, or even holidays (believe it or not!).  But the sweet ideas shared at the Fair have me thinking a sit-down party is in our near future.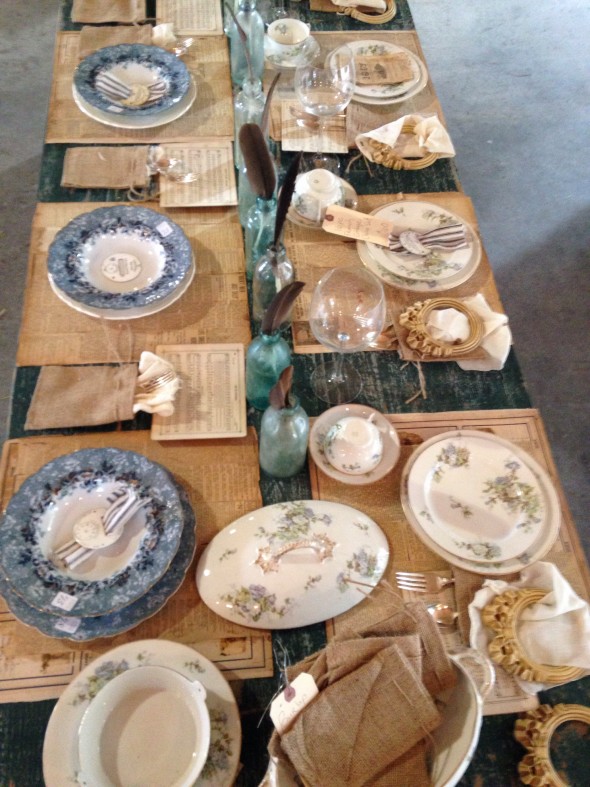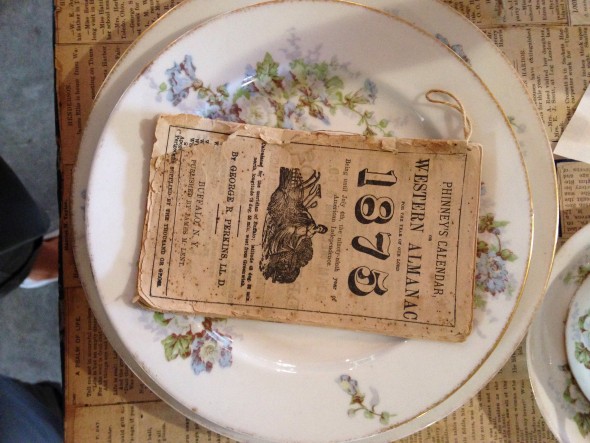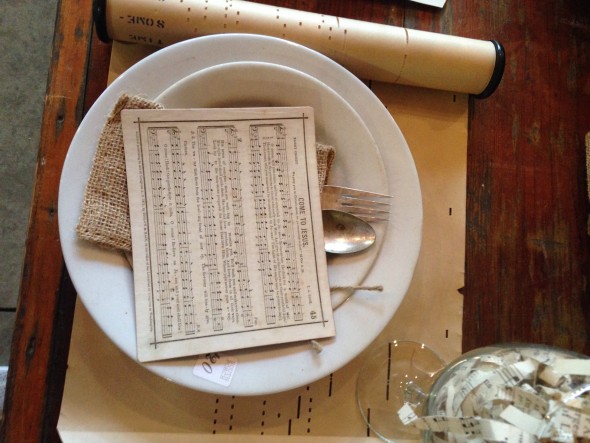 This vendor had the cutest woven pockets for your party flatware… GENIUS!
Some sweet holiday decor ideas got my wheels turning, too.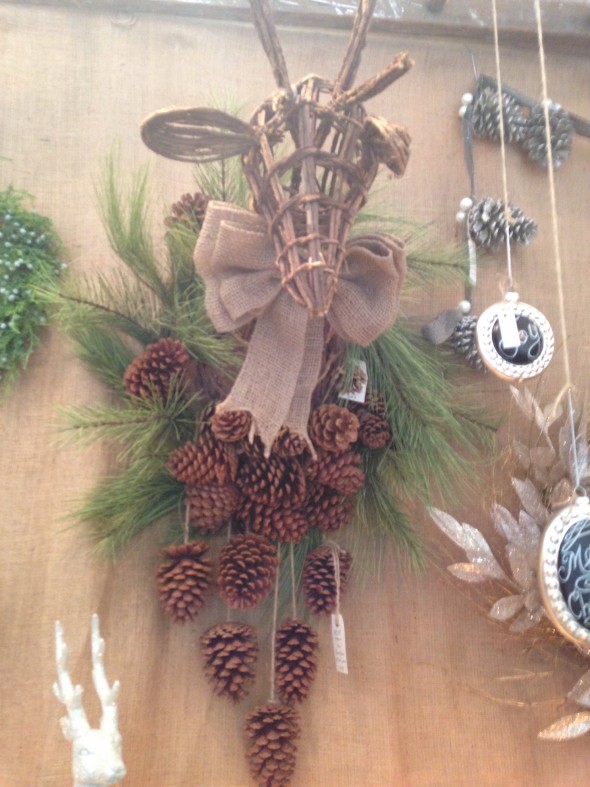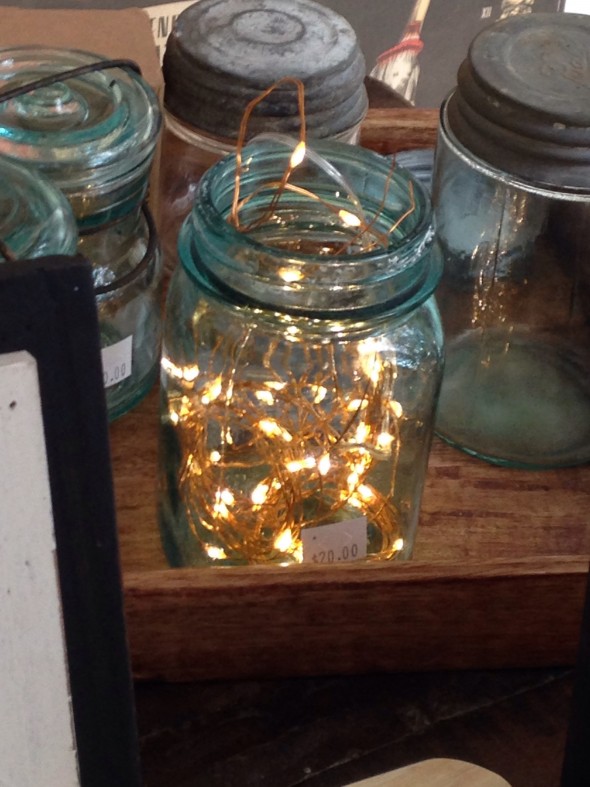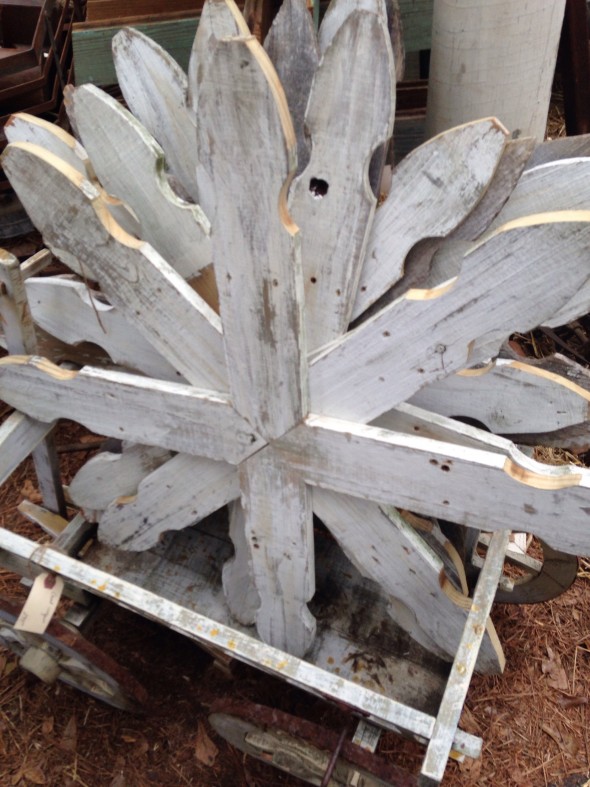 And then there are those "I think I could make/do that" ideas… some I actually attempt and some just get filed away. 🙂
As for my finds??  I scored big time with some smalls for decorating, lots of gift items, and a few things to pass right into the booth.
I have project plans for a few of those things  — don't you love fresh inspiration?
This was my third Country Living Fair and it did not disappoint!  There is so much creativity abounding each year and they keep the presentations fresh from year to year.  Kudos, Country Living!
I've started another furniture project I'm excited to share but it will take a while.  And I'm prepping to fluff my booth for Christmas, so I'll be sharing that before too long — yikes!  How many days until Christmas??
Enjoy your Monday!