Monday, Monday… that alarm clock was tough to handle this morning and I'm not feeling so hot, but — onward!  I had a full weekend of Country Living Fair, college football, house cleaning, church, and porch decorating and then a Legacy board meeting last night … whew!  We finally have a touch a chill in the air (hope it lasts!?!) so it's easy to embrace the wonderful that is fall at last.
I hit the Fair on Friday as promised and it did NOT disappoint!  It was a cool and very blustery day — so blustery that some vendors were having a hard time securing their displays!  But it was awesome to prowl around the various booths, bump into old friends (Debbie Westbrook!), and just enjoy the fresh air and festive atmosphere.  I'll share a few recap observations at the end of this post, but first let's get to the eye candy!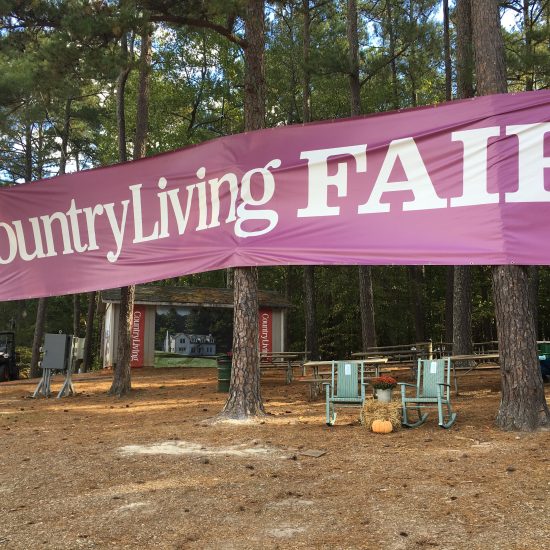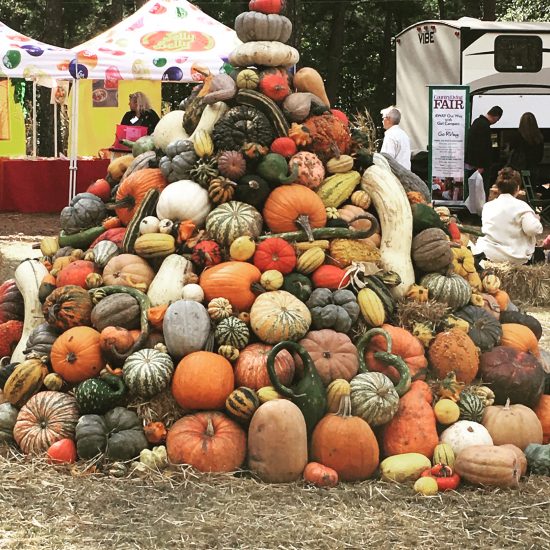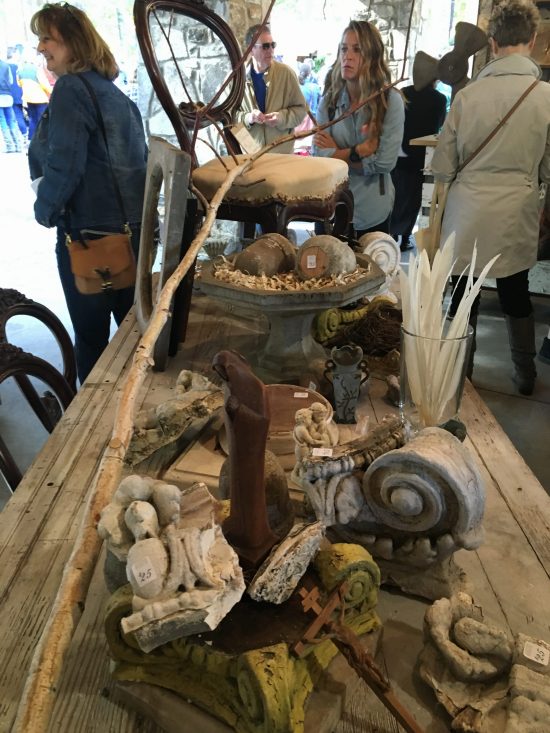 Wish I had picked up one of those architectural remnants for a book shelf refresh!  And I have a little regret about not bringing home one of these little goats… could be my only chance to own a goat!  And aren't their faces sooooo cute?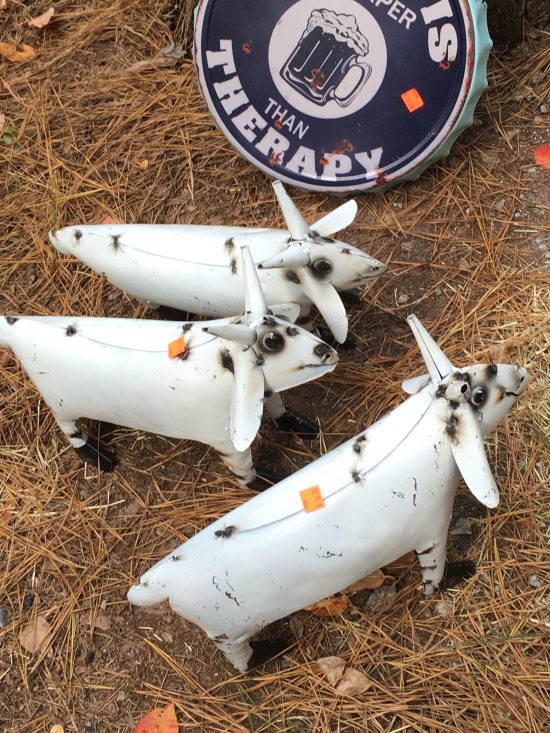 Always love these benches made of mismatched chairs… and those pillows!!  Lots of unique ones in this booth.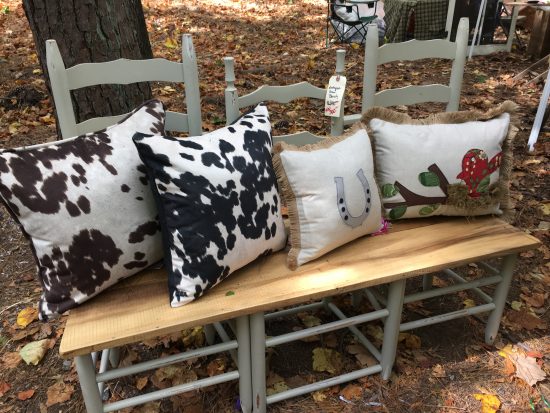 This reminded me of my friend Jenny because she's a farm chick through and through!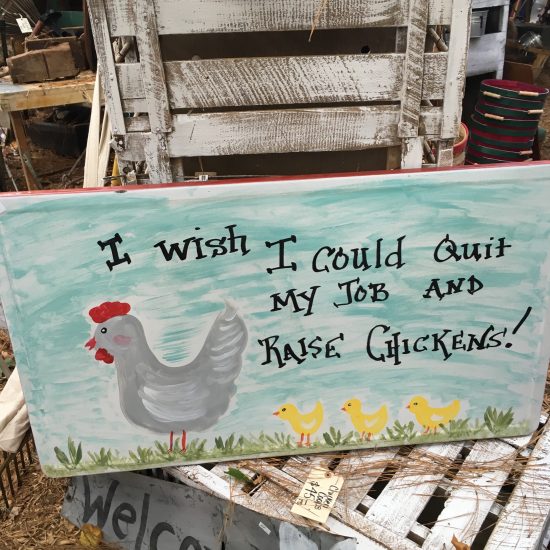 And oh, Lordy, do I wish my bank account could've accommodated this purchase!  She's a beauty…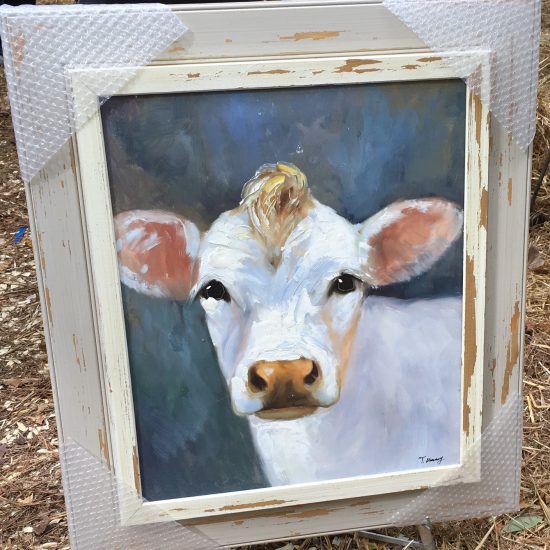 And I loved this one, too…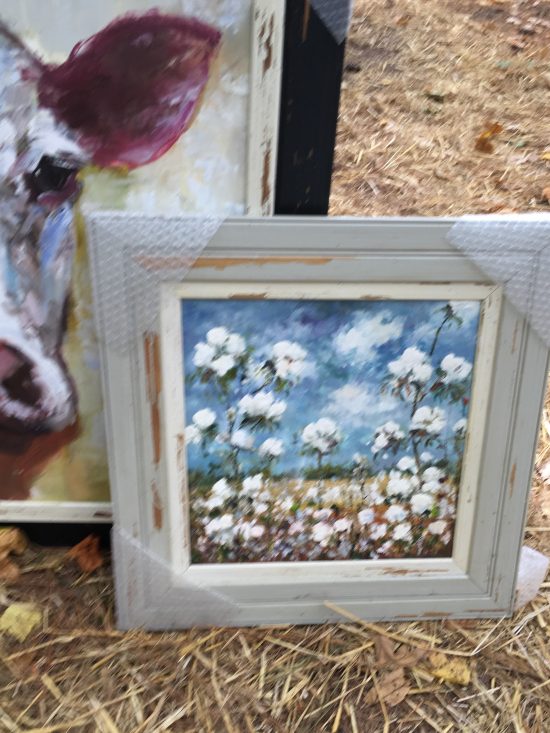 Cool idea for a photo display!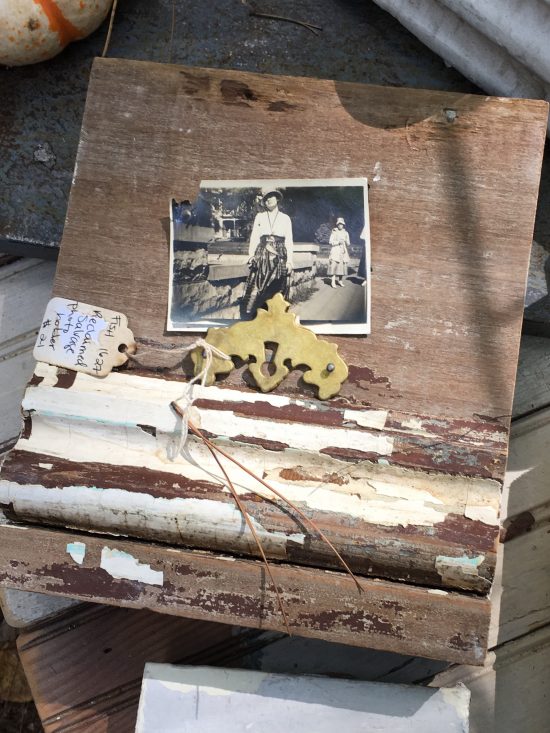 Lots of fun vintage pieces in this booth… would kids even know how to work a rotary phone?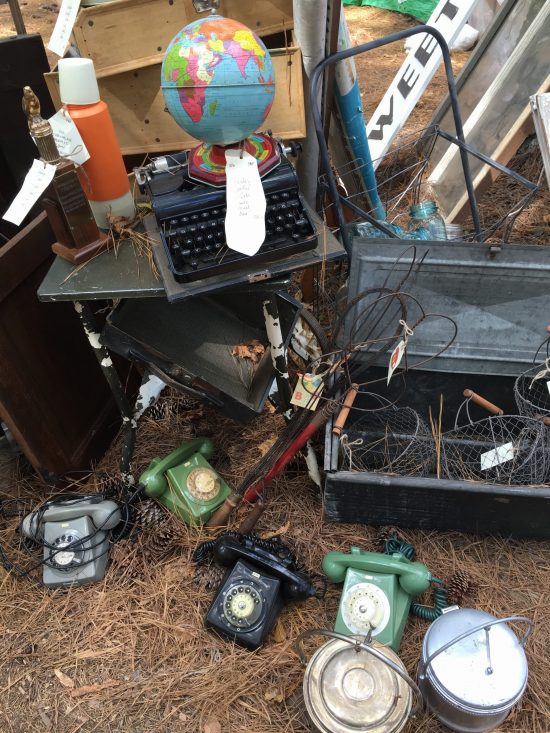 These silver pieces were actually stamped with sweet sayings… she had a variety of pieces, jewelry and gift items.  Check out her website HERE.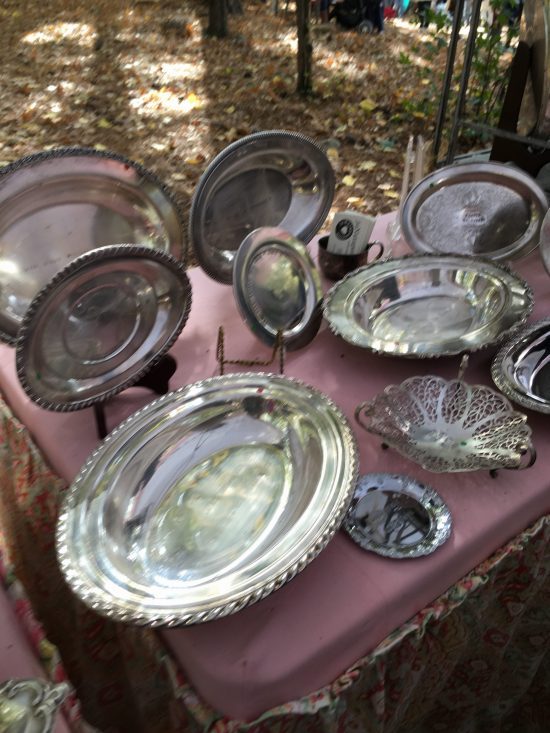 I didn't see as much pottery this time around but this colorful booth caught my eye…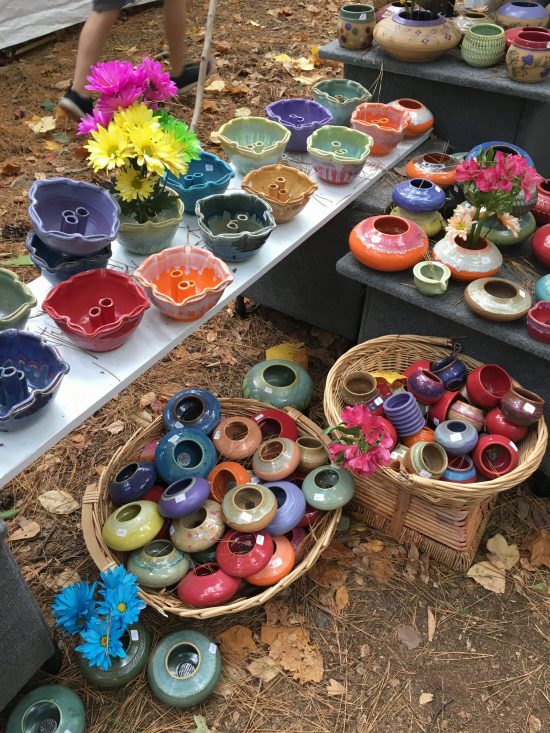 And if you're a sucker for wooden crates, this was your jam!  A lot of these were refurbished, but they were still really cool and a pretty good price point.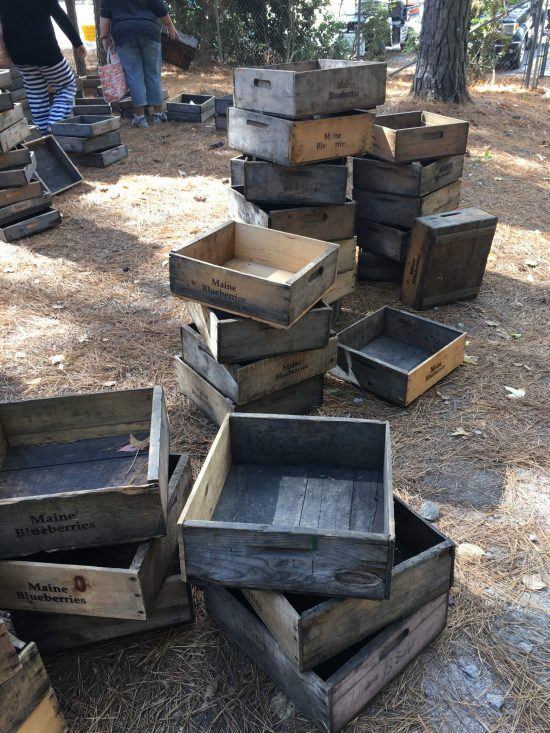 Say no more…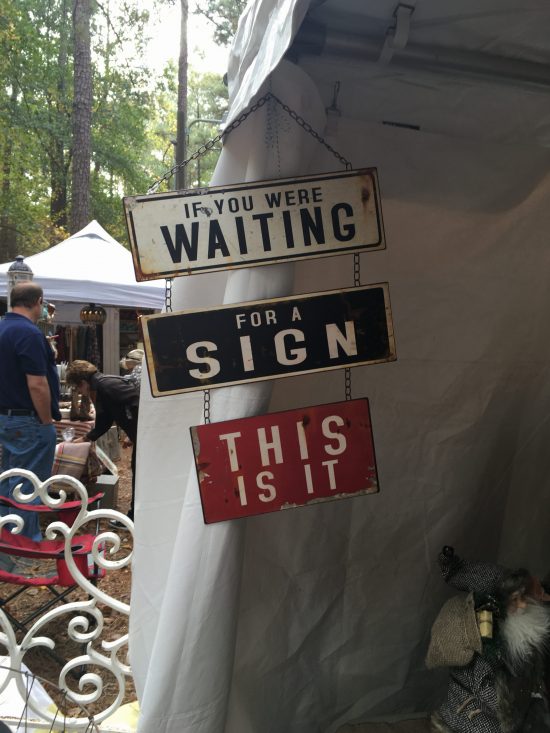 Thought these were such a cute idea for ornaments and would make an easy DIY… hmmm.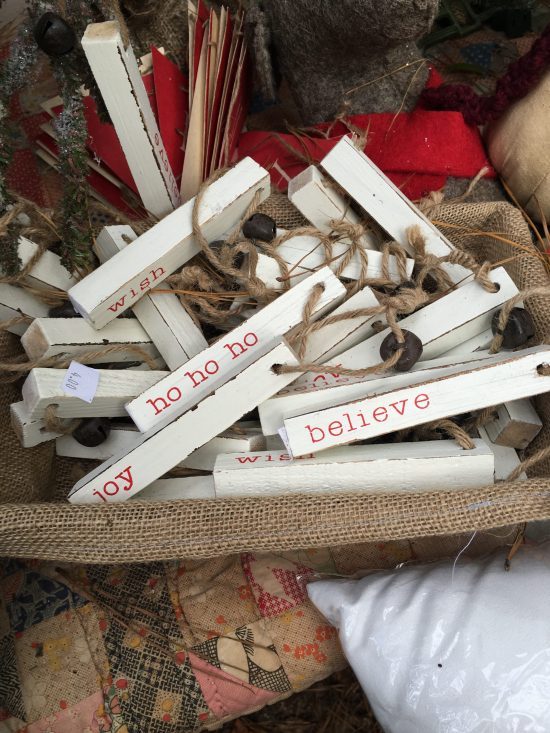 This booth had some really awesome wooden door hangings, a lot of them with monograms.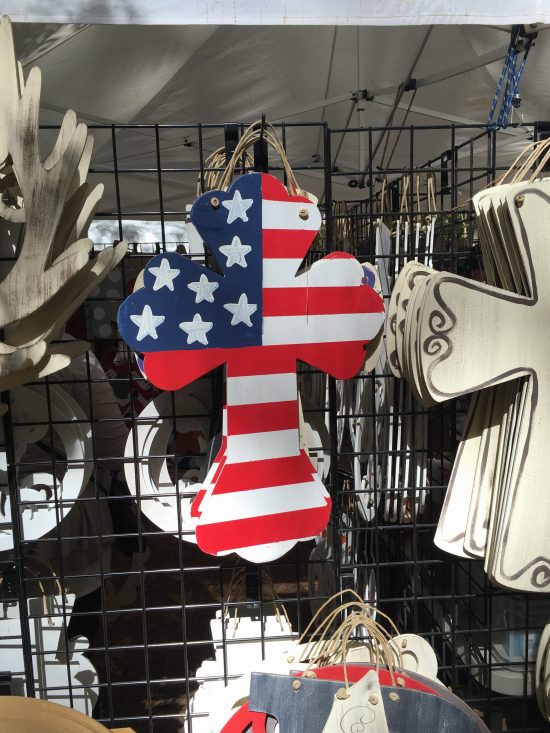 And several booths has these metal work words… the selection was really good on Friday, but probably not so much later in the weekend.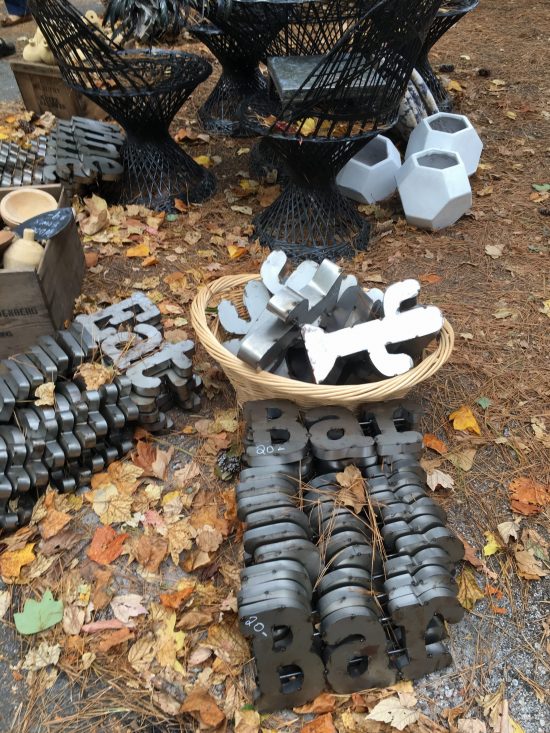 This table was so charming…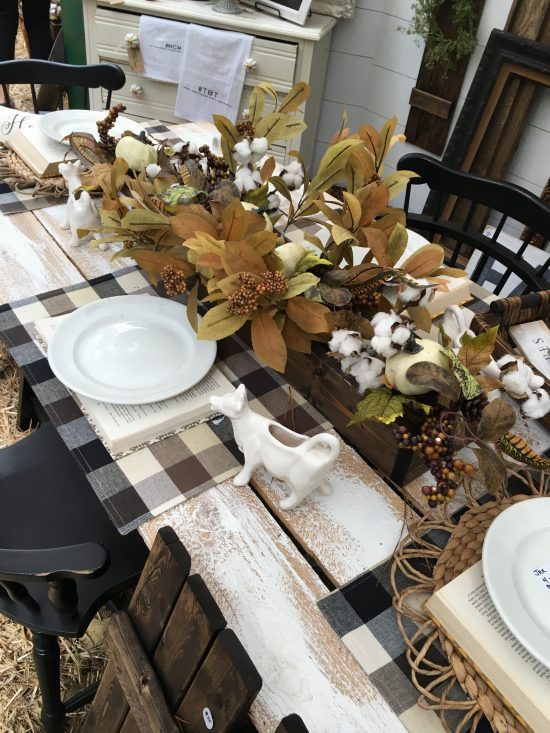 Love the plate placed on an open book!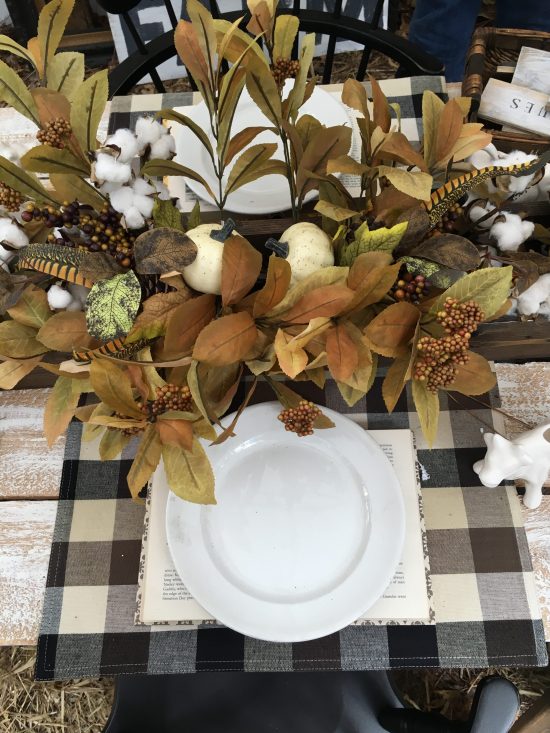 All things fall — tons of inspiration!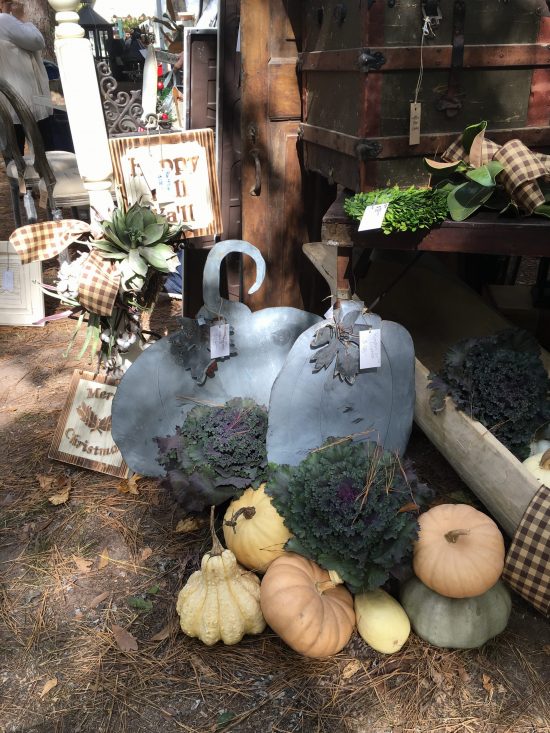 And Christmas, too!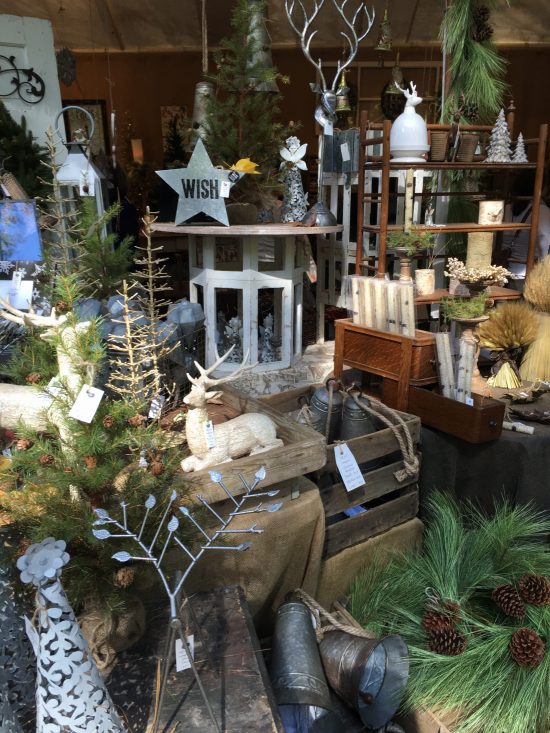 I mean… WOW!  So much inspiration, so many talented vendors!  It's always such a treat to go take it all in.  If you get the opportunity next year, I highly recommend it. 🙂
A couple of observations from my day…
The Friday crowd was very different than the Saturday crowd I'm used to… a lot more senior citizens (so cool that they get out there with their canes, walkers, etc and brave the crowds and trails!!) and more groups of girlfriends.  Saturdays tend to be more families, I think.
Beware of Fair goers on their phones — I saw soooo many bumping into folks or tripping over tree roots on the trails because they were buried in their phones!  I keep mine handy to snap photos, of course, but it's a lot safer to find an out-of-the-way spot to text or post!
You get first pick on Friday, but not always the best price.  Saturday afternoons there are some markdowns and I've heard there are tons of markdowns and deals on Sunday.
Lots of ladies out to make a fashion statement.  I found this fascinating!  Here I was in my buffalo check plaid shirt, boyfriend jeans, sneakers and utility jacket (all perfect for maximum comfort by the way) and I was surrounded by gals in boho-chic dresses, bare legs and cowboy boots.   And these were gals of ALL ages.  I personally wouldn't have been comfortable (or warm enough) dressed as they were, but they were all Country Living-ed out and looked cute.  I clearly missed the memo, lol!
So there you have it — some thoughts and eye candy from my day!  Hope your week is off to an awesome start — I'll be back Wednesday with my finds from the Fair and a peek at my front porch!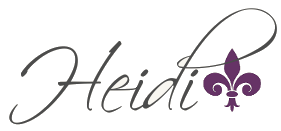 Save
Save