Hi there, gang… another busy week, of course and I know we're all feeling that slide toward the holidays beginning!  I, for one, am finding myself READY to embrace all the joy the holidays bring!  The Queen of Hearts Antiques where my booth is located is hosting our annual Holiday Open House so I was busy readying my space this week.  And that prompted me to tackle a dining table and chairs project, because folks are often looking for a table and chairs to host their holiday gatherings.
Last week I shared this "before"…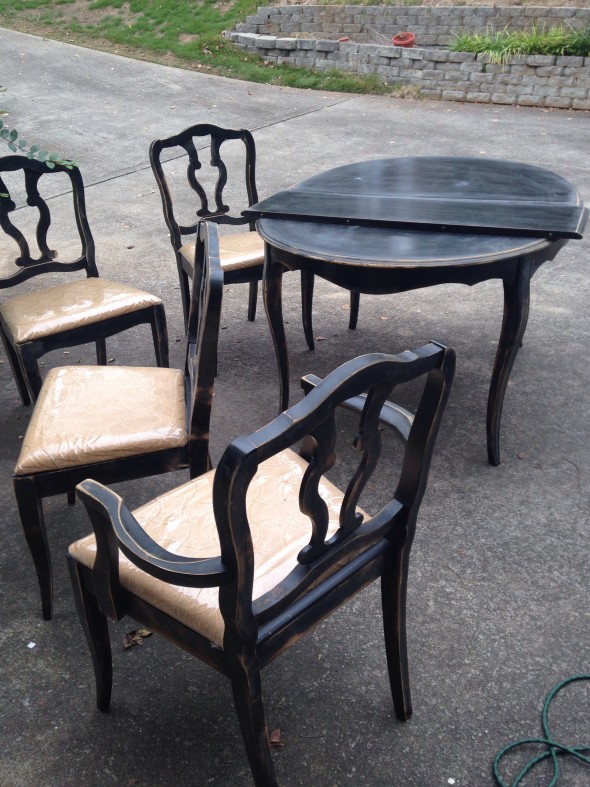 The finish was in bad shape (well-loved) and there were chips in the wood in places, so it took some serious sanding to get these pieces ready to paint.  Luckily I was using my new favorite "no prep" paint — Farmhouse Paint.
For this project I used Farmhouse Paints Gray Limoge and then added the Tea Stain Antiquing Gel to warm up the color a bit.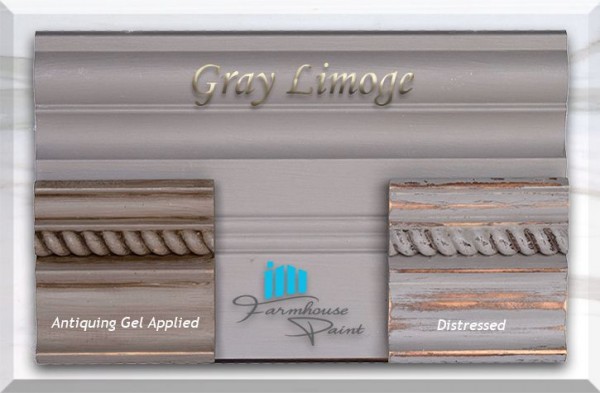 I really do love working with this paint — it's very forgiving!
The chair on the left has the antiquing gel… it's easier to pick out the difference in person!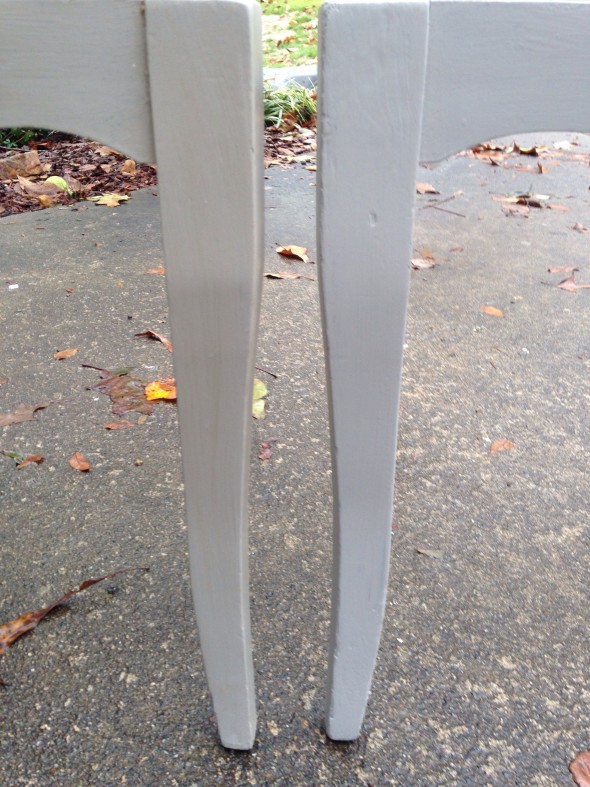 In hindsight, I would have liked to have done a second coat of the antiquing gel, but time was of the essence and everything took forever to dry in the dampness!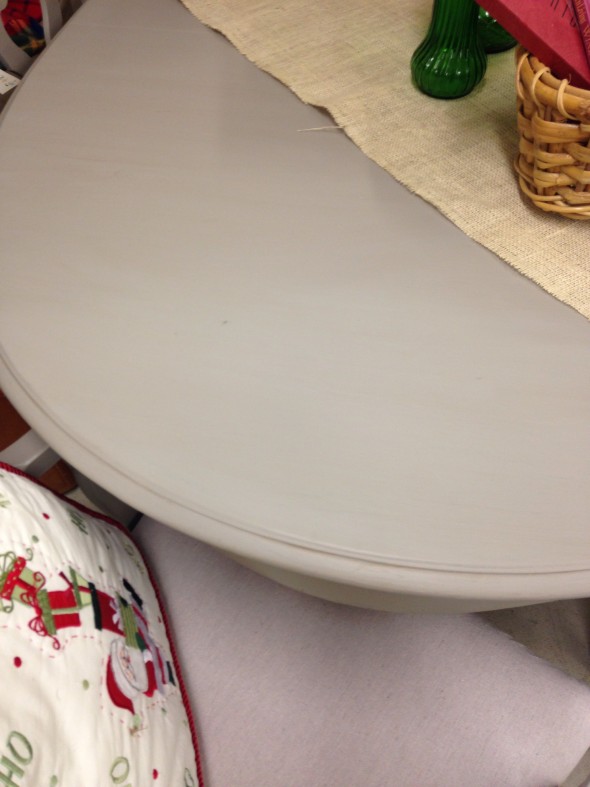 I do love the way it turned out, though!  I recovered the seats using dropcloth.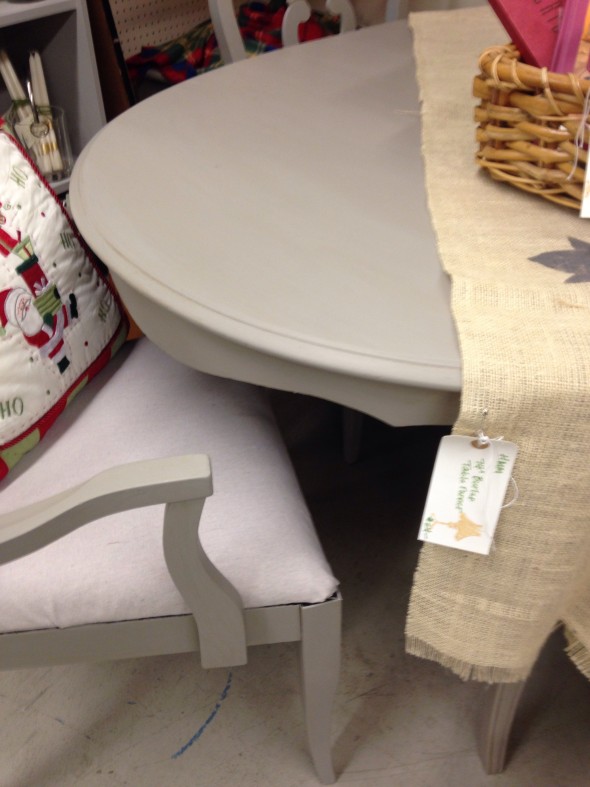 And here it is… ready for a new home!
Wishing you all a great weekend… I'm on the go AGAIN for more college football fun with the family.  What are your plans?