Well, what do you know?  A new DIY project?  Say it ain't so…
If you've followed this blog long enough, you know that we are a big SEC football household.  The hubs played football for Auburn, I was born and raised a Texas Aggie fan, and my daughter is a die-hard Georgia Bulldog.  You can imagine what Saturdays in the fall are like for us — so many games to watch, so many loyalties to be divided at times.  But we do love our college football.
So the stars were aligned when I found some burlap chevron ribbon and had an epiphany!  Simple decor for my Bulldog's apartment…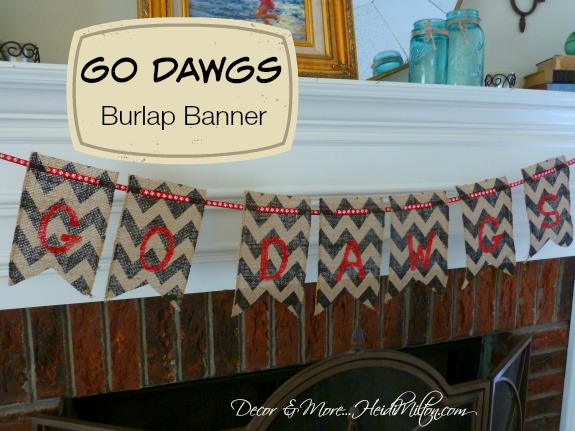 Truth be told, I started this project weeks ago and then life happened.  So when my Girl was home last weekend, we finished it up together and she couldn't wait to get it back to Athens!
This was such a simple project when all was said and done;  I just cut the burlap ribbon into lengths for each flag on the banner.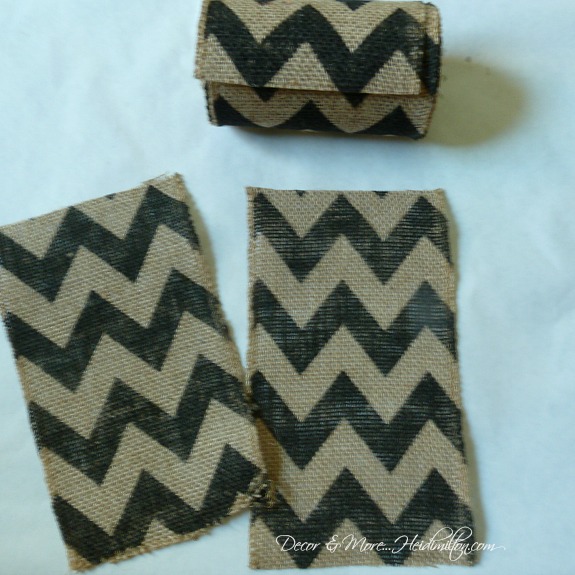 Then I cut a "v" into the bottom edge of each one.  I'd love to tell you I measured, etc, but y'all know me better than that!  I just eyeballed it.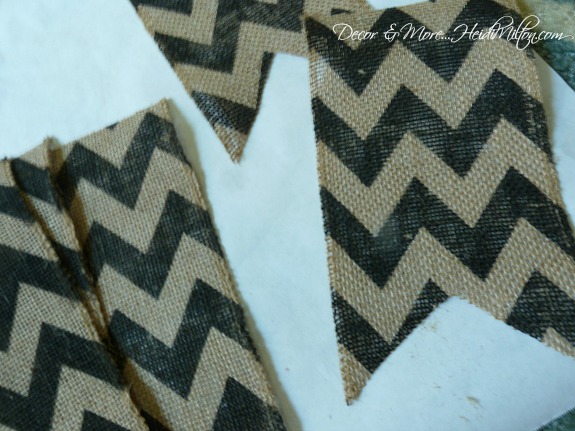 Then I lined them up to make sure they were all as close in size as possible.
Next step?  I pulled out my inexpensive upper case letter stencils from the Walmart craft aisle and my red craft paint (I always use Plaid).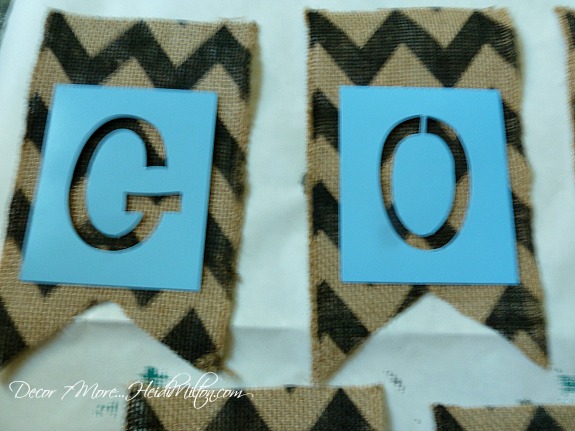 I'm sure you don't need a play by play for the rest of this…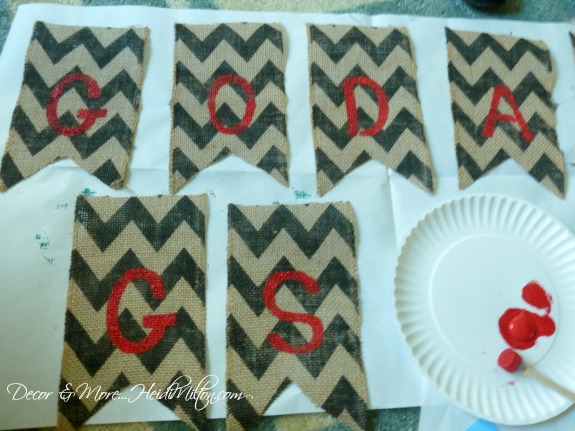 I toyed with going back and outlining the letters in white craft paint to make them pop more.  And we still might go back and do that, but Miss Impatience wanted to take it with her. 🙂
So we strung it on the cutest red ribbon with white paw prints ribbon!  Again — Walmart, y'all!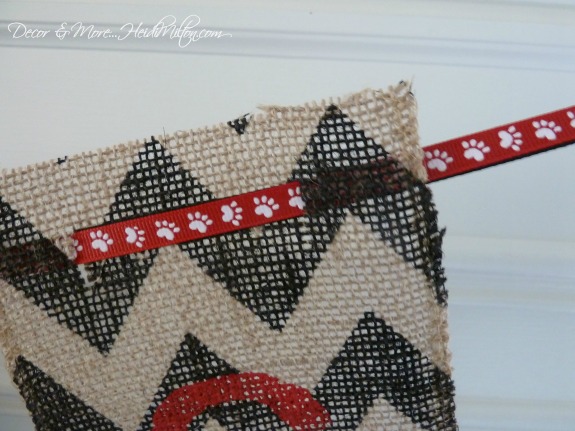 I just cut two slits in each flag and laced the ribbon so the paw prints show across the front.  How cute is this??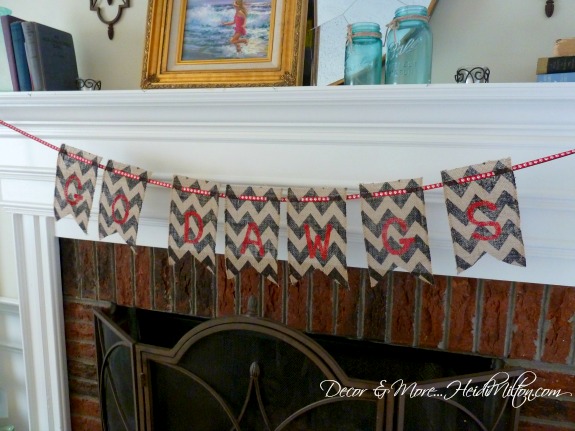 And of course we had to hang it up and take a pic or two.
And the hubs was like "oh heck no, THAT's not staying up".  And we had a good chuckle at him and his Auburn Tiger antipathy toward all Georgia Bulldogs except the ones he loves, like my Girl and his aunt. 🙂
Oh, and there's one in the works for him, too.  War Eagle!
We're on Day 5 of our Whole30 and so far, so good!  I'm enjoying a new variety of foods in our repertoire and as long as there's meat involved the boys are good. 🙂  I'll update you more in a week or so!
We have a busy weekend planned — maybe a movie night, a trip to refresh my booth, and lots of college football.  Oh, and yard work.  Yay, yard work!  Enjoy, y'all!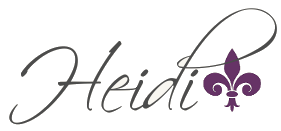 Pin It
&copy Copyright 2014
Heidi
, All rights Reserved. Written For:
Decor & More