There's just something about the word "joy", don't you think?  Three simple letters that can flood your heart and soul with the warm fuzzies.  I love what it symbolizes this time of year — waiting in great anticipation for the birth of our Savior, time spent with loved ones, preparations for festivities.  Joy-full stuff, all of it.
And when I scored some upholstery webbing at the Country Living Fair in October, I had this in mind from the get-go…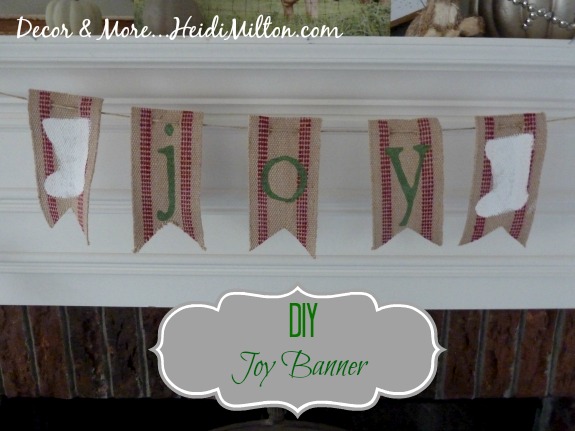 Such a simple project!  Here's all you need:
First I cut the pieces of the upholstery webbing and notched the V in one end of each piece.    Stencil your letters and symbols onto the upholstery webbing pieces, using a lot of paint.  The red stripe might bleed through, depending on your paint.  For the white stockings, I ended up doing five coats of white craft paint.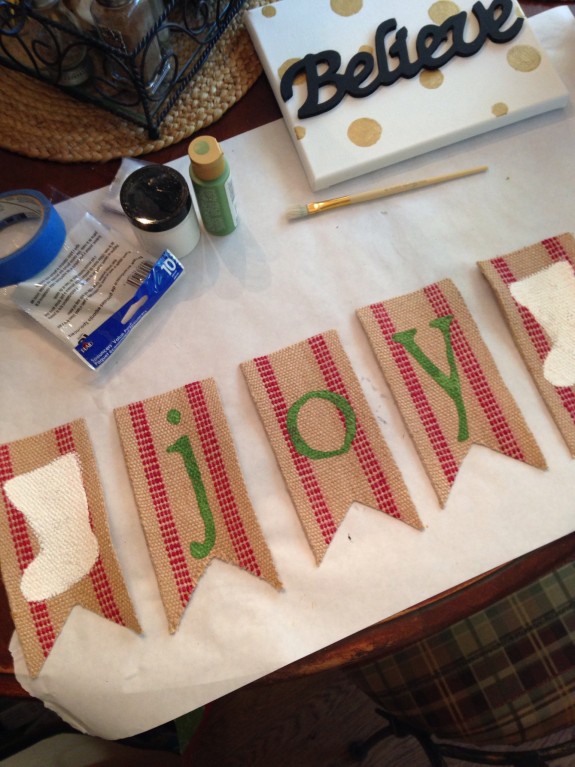 Then I cut two slits into the top of the banner pieces;  you will thread your jute through these.  Note:  you need sharp scissors for this!
Thread your jute through the tops of the pieces and hang it up!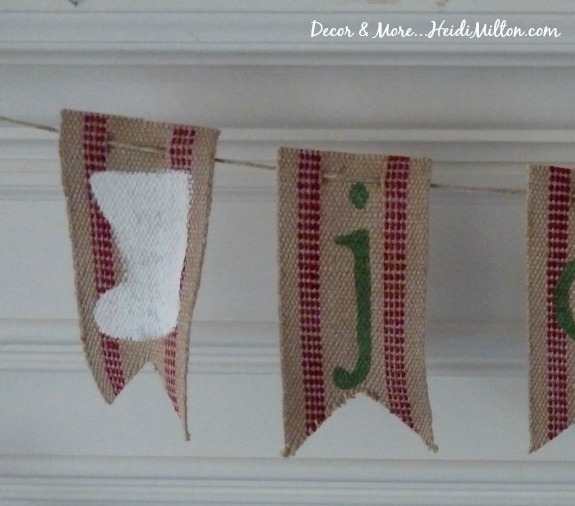 This was an easy project and I love that the upholstery webbing sets it apart from other holiday banners… like this one I did last year.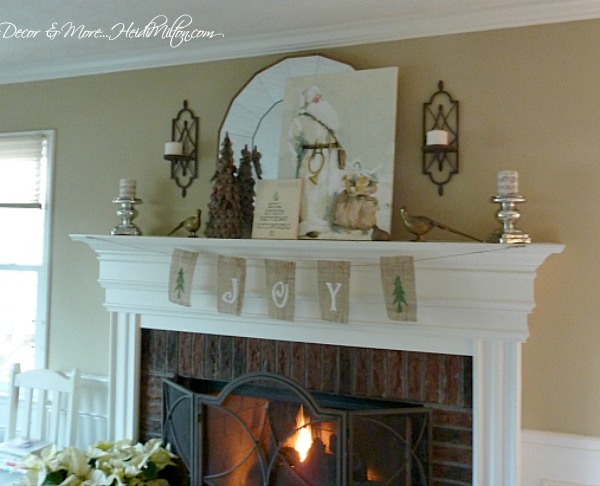 Which I still love, by the way. 🙂
This was so simple, in fact, I made a couple of extras for my booth space… they didn't last long!
Whew — I'm so happy it's Friday and I can spend the weekend getting all my decorating finished up.  Then it's on to wrapping and shipping gifts!  What are you up to this weekend??
*This post includes affiliate links.
Sharing here: