Good Monday, everyone!  I hope you had a super weekend — we had almost no break from the rain, so I still have projects waiting in the wings.  But I did enjoy some time watching Wimbeldon (Yay, Andy Murray!!) and had a fun movies and pizza night with my Peeps.  And this little lovely has appeared on my new knock out rose bushes I planted in our retaining wall bed!  #allthatrainwasgoodforsomething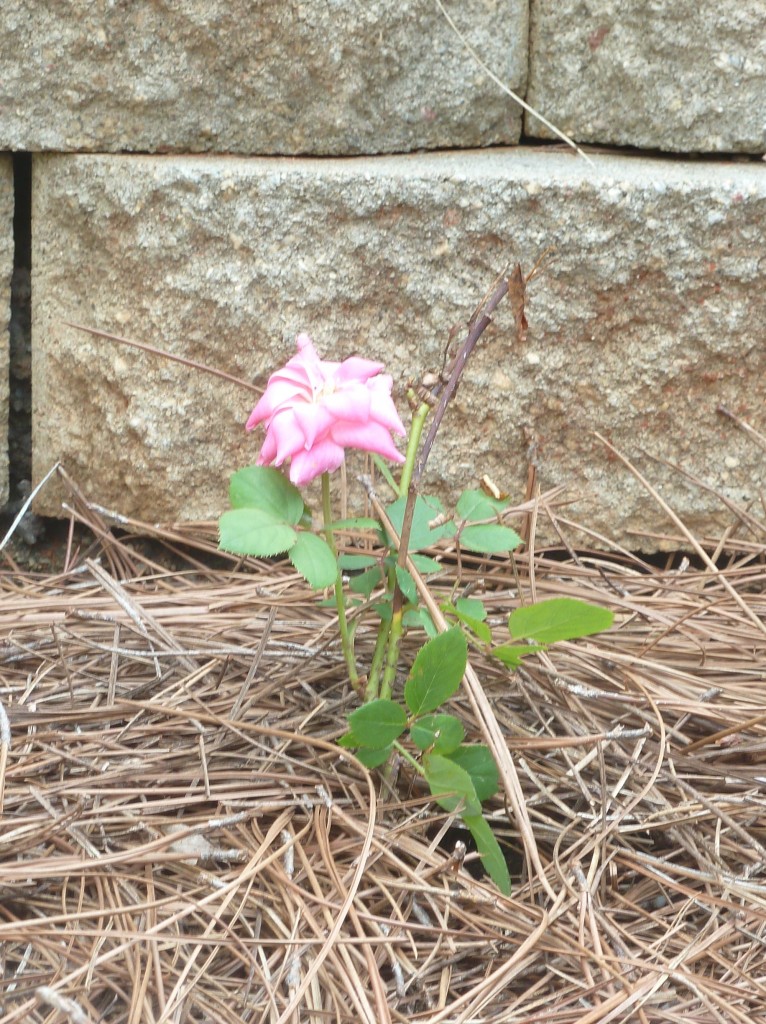 If you follow me on Instagram, you got a peek of a new-to-me chalk paint color, Emperor's Silk.  I was dying to try it on something and this little accent table was the perfect candidate.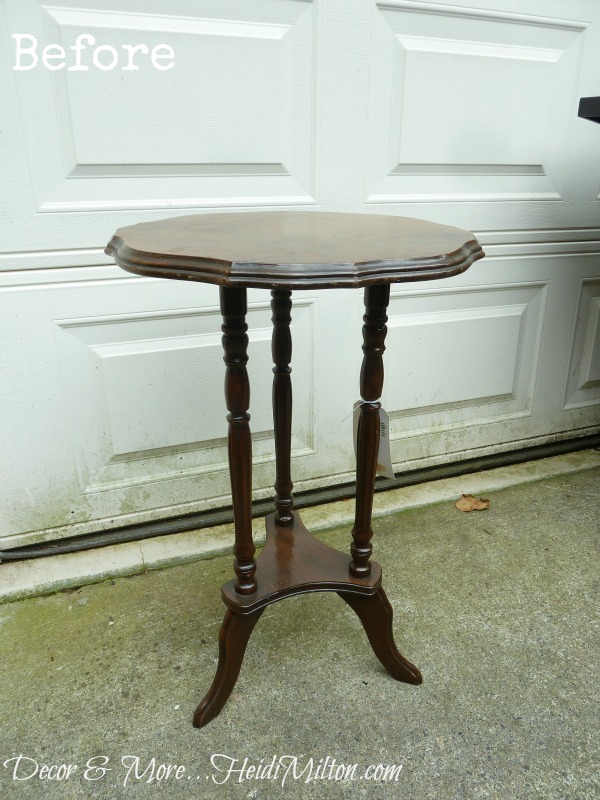 Please ignore that nasty green mildew on my driveway and garage… we pressure washed a few months ago and I swear it's been raining ever since!  Yuk.
Anyhoo, there she was.  Begging to be made a star.  So I obliged.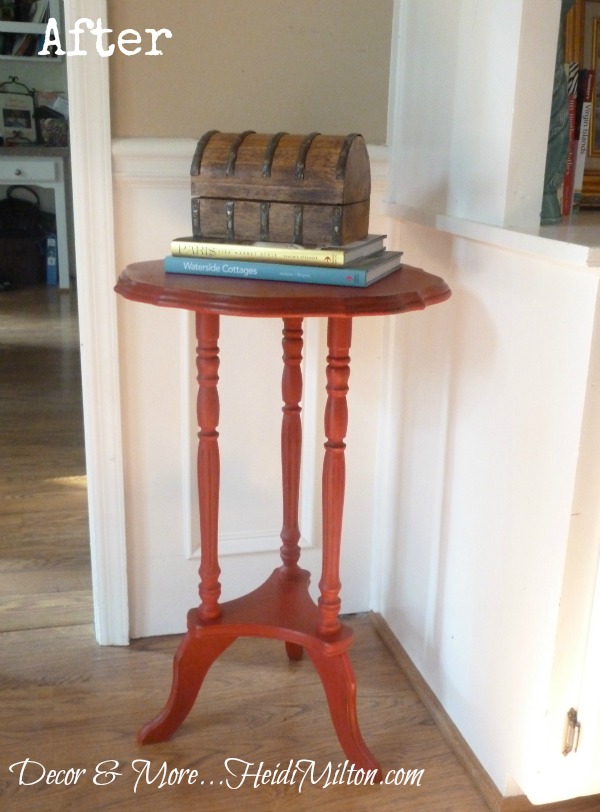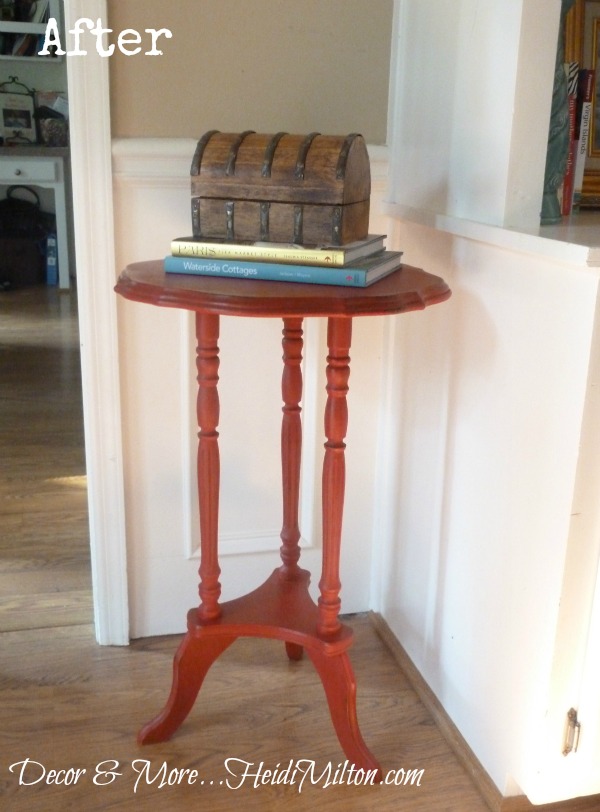 She's a feisty little thing now, isn't she??
Confession:  this looks almost coral when it's wet.  And I got a little scared.  Because I wanted red.  But it dried into a deeper red and after two coats, a little distressing, and a coat of clear wax, it was perfection.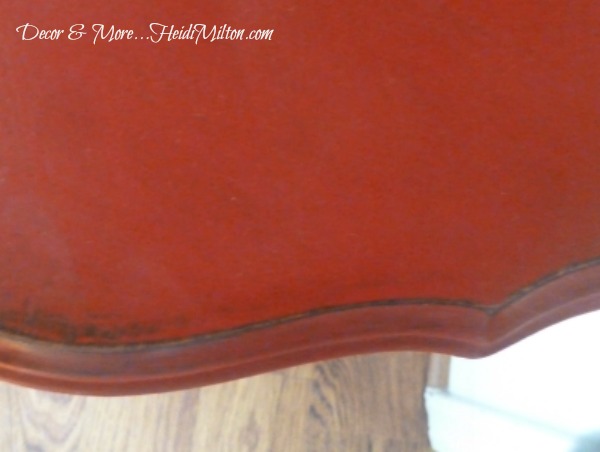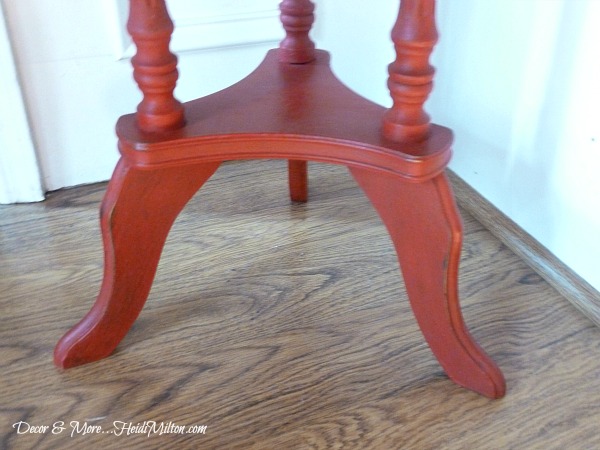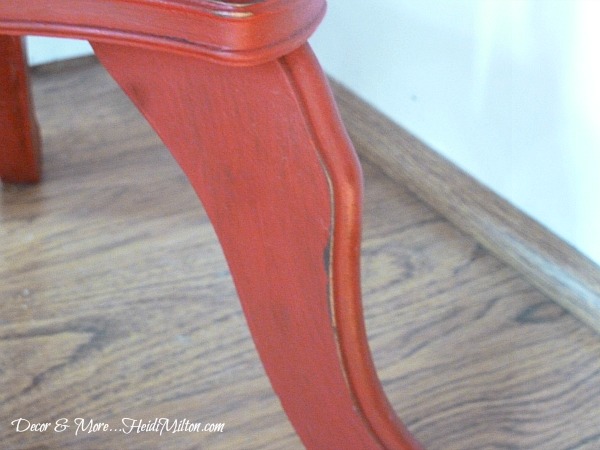 Such a great size and now she's got sass, too.
Here she is again…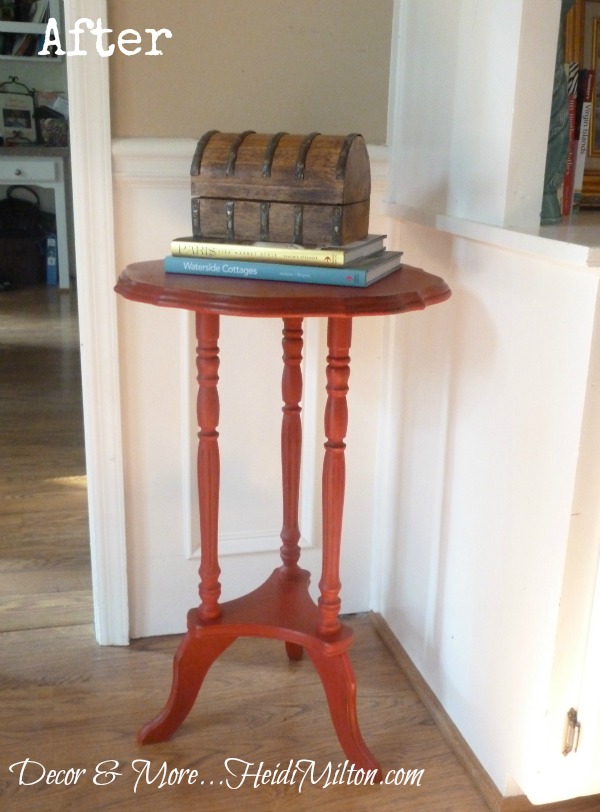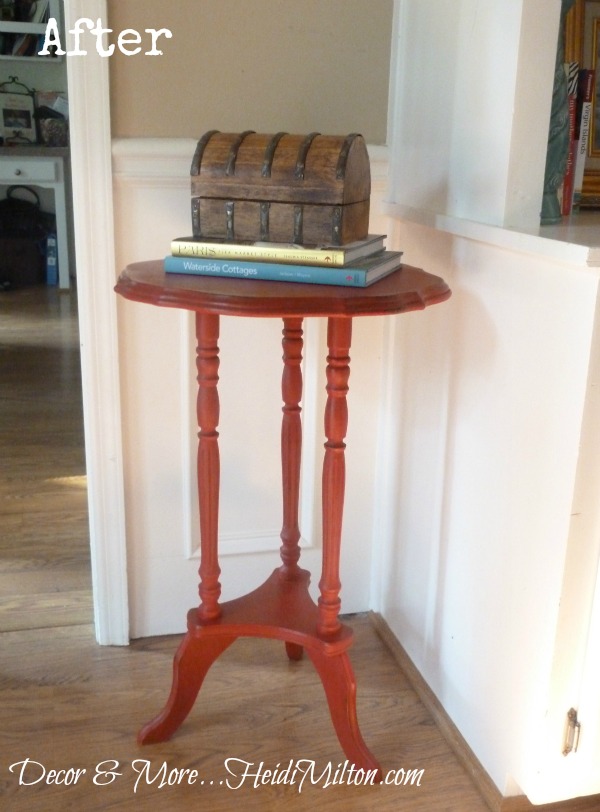 She's been in my booth for about 10 days now and is such a fun pop of color…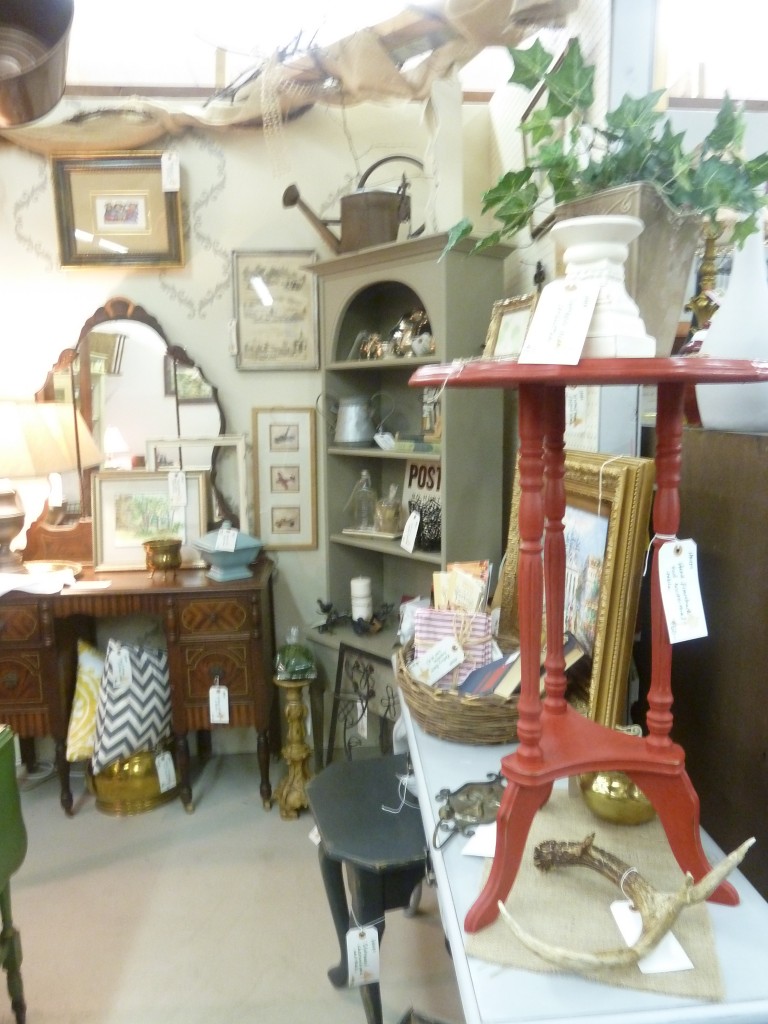 Yesterday at church we had a Pilgrims' Blessing service and this week I'm packing my boy for his pilgrimage to Spain… I have some mixed feelings about this trip, but I know it will be an amazing experience for him.   God gave me a wonderful reminder of what this journey is about for the youth and for our parish… He's good like that.  They depart on Thursday, so I'm asking for your prayers.   Lots to do in the meantime!
Onward… what's on tap for your week??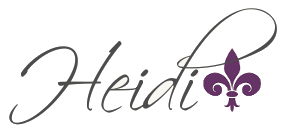 Pin It
&copy Copyright 2013
Heidi
, All rights Reserved. Written For:
Decor & More