Finally Friday!  I had two glorious furlough days early in the week and it was great to catch up on a few things around the house and put some finishing touches on my fall decor.   I sure do love to have a day or two to just piddle around the house every so often… 🙂  We've got a super busy weekend ahead celebrating my MIL's 80th birthday, a houseful of guests, soccer games, and other to-do's, but the weather will be awesome and we intend to enjoy every second.
One of the areas I finished up this week was my foyer… I kept it simple, but love its subtle nod to changing seasons.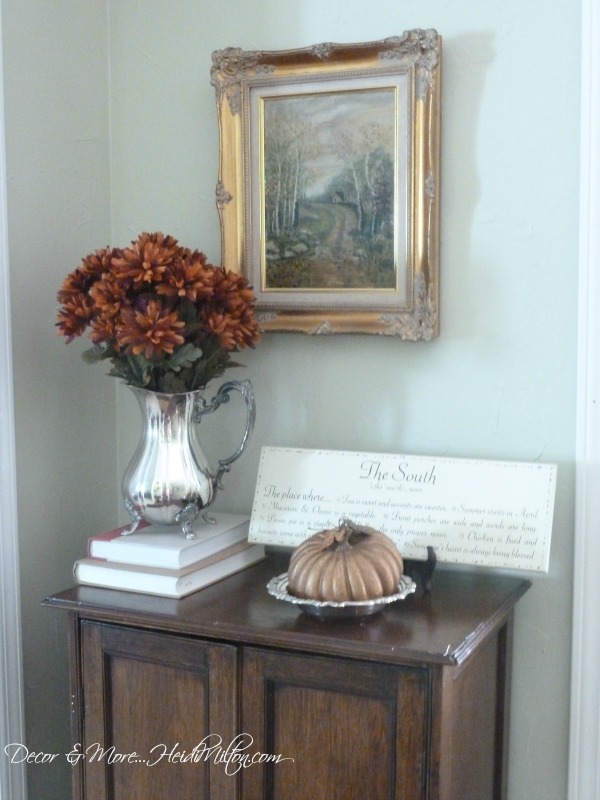 This music cabinet stands to the left of my front door… off to the left is my dining room.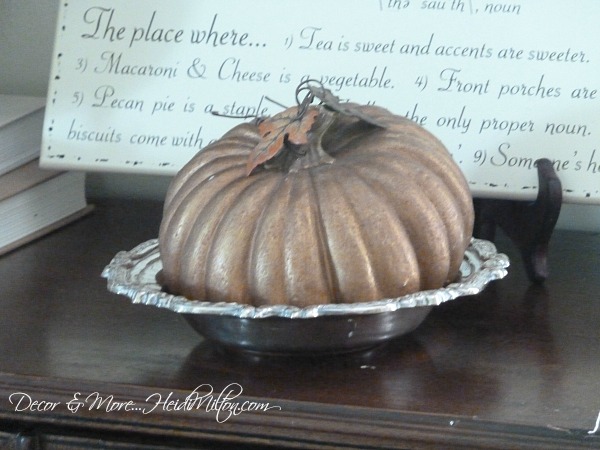 I love the mix of the silver bowl and copper pumpkin!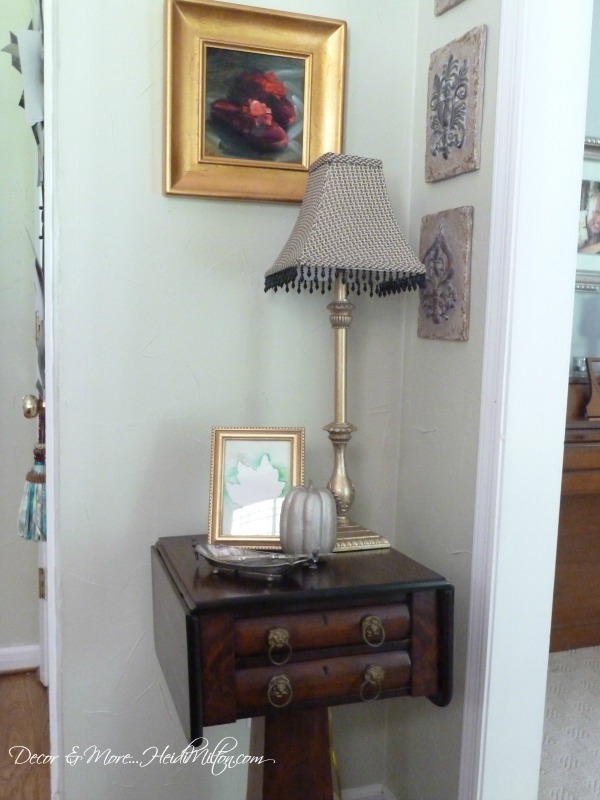 Here you glimpse my dining room off to the right… this drop leaf table was my grandmother's.  I kept the vignette super-simple…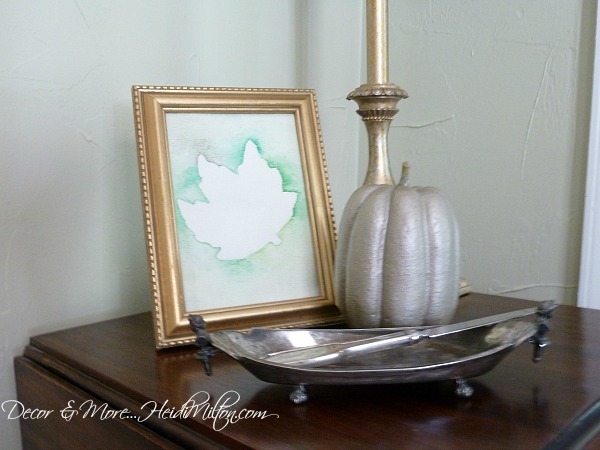 A spray-painted Dollar Store pumpkin and a framed leaf watercolor.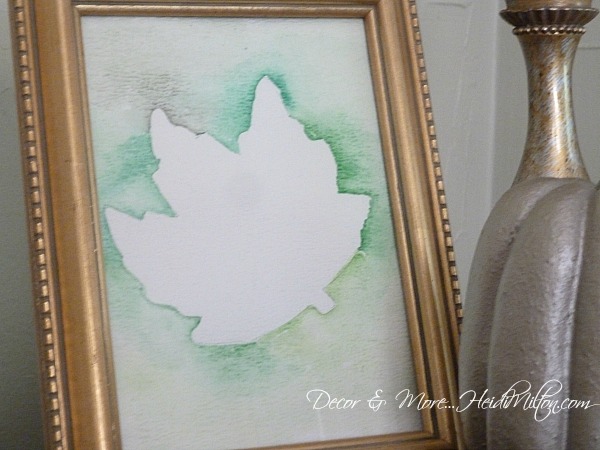 Just the right amount of fall for me!   To see more of my foyer, check out this post or head to my Home Tour page.
I'll share more of my spaces, including my front porch next week.
Whatever is on your agenda this weekend,  I hope it's a blessed one!  If you need recipes for your get-togethers, check out my baked artichoke dip HERE and my easy candy corn treat I shared over at Mohawk Homescapes this week!
Enjoy!