Hump Daaa-aaayy!    Had to go there… 🙂  Before I launch into lots of photos of my kitchen fall decor, I have to share this preschool funny from Monday…
In honor of Columbus Day, we were discussing Christopher Columbus and his journey across the Atlantic Ocean.  The children's book I have about Christopher Columbus has an illustration of him at his desk, with a map, compass, hour glass, and armillary sphere.  Of course there were questions about what all those things were, so I was explaining that they were tools for navigation or finding one's way, and that this all was long before the days of GPS and Google Maps.  And one sweet little darling pipes up: "Yeah, that was in the '80's".
I suppose the '80's might as well be 1492 to these kiddos.  Man, I grew up in the Dark Ages. 🙂
Anyhoo, on to my kitchen with a disclaimer or two… first of all, this room is incredibly difficult to photograph well, especially since I don't have a "big girl blogger camera."  One wall is all bay window, and the opposite is dark.  So I apologize for the iffy quality of the photos.  I Pic-Monkey'd 'em up as best I could. 🙂  Second of all,  this is the dumping ground for my entire family.  No matter how hard I try to get it clean and organized to photograph.  So these photos do not show two areas of my kitchen — the counter on the back door side of my fridge and the rinky dink desk and shelving that is ALWAYS in disarray.   At some point, I will pretty up those areas and share…
Ok, so here we go…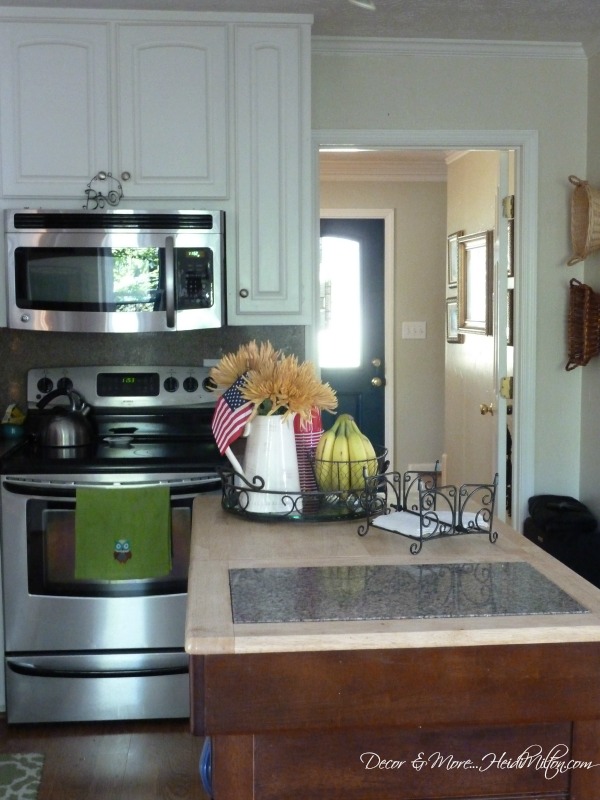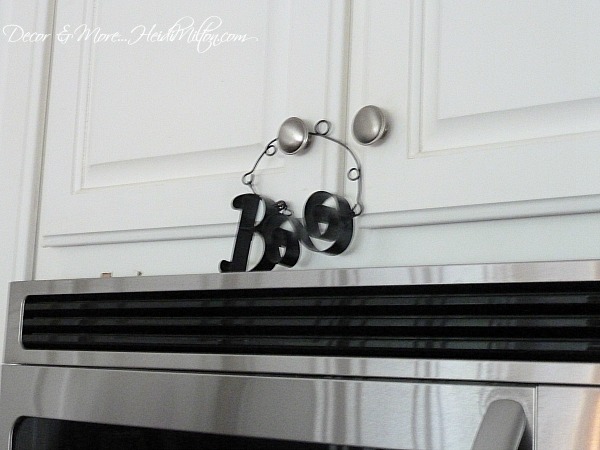 My little nod to Halloween since I'm more of a fall decorator than a Halloween one… 🙂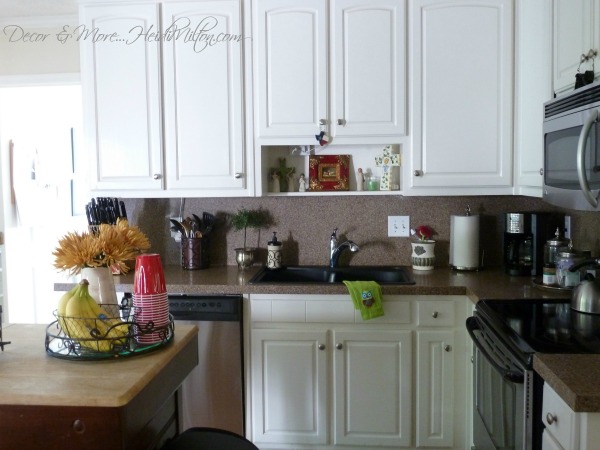 Doesn't everyone keep a stack of solo cups on their kitchen island? #momofteenageboys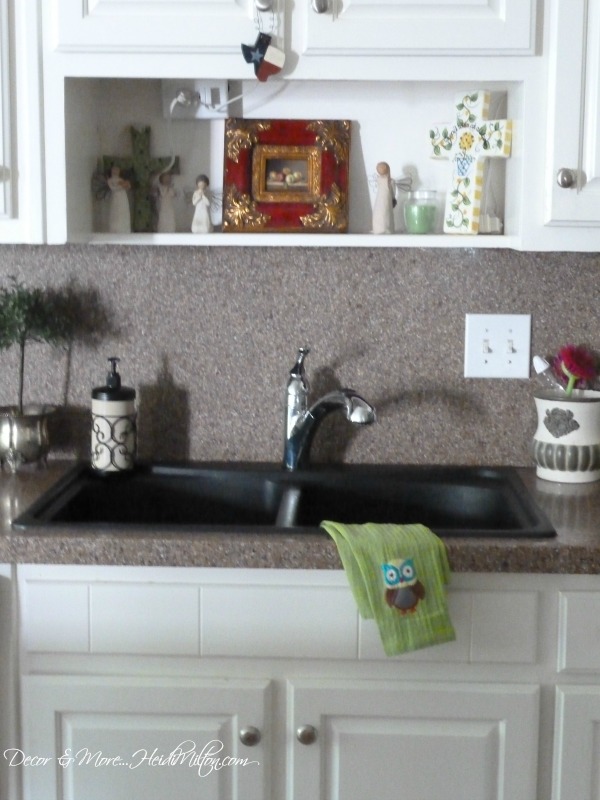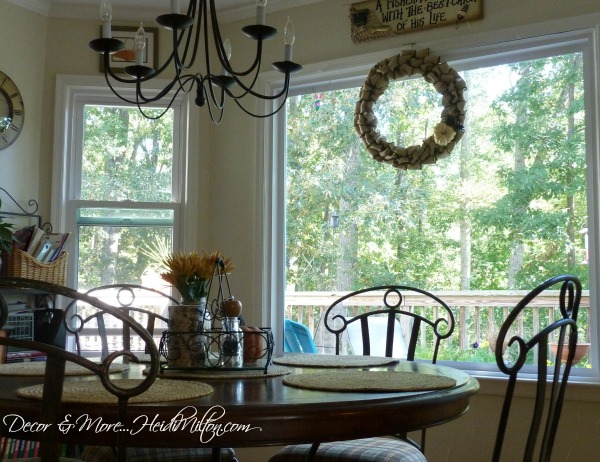 The pesky – wonderful bay windows…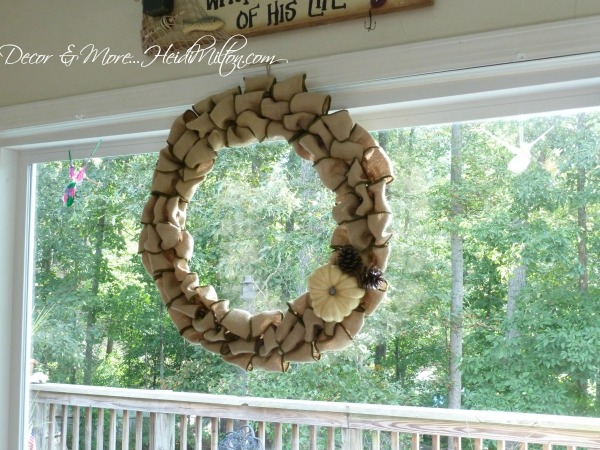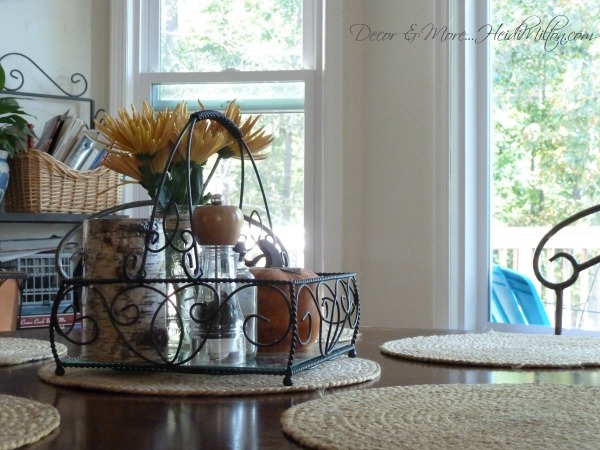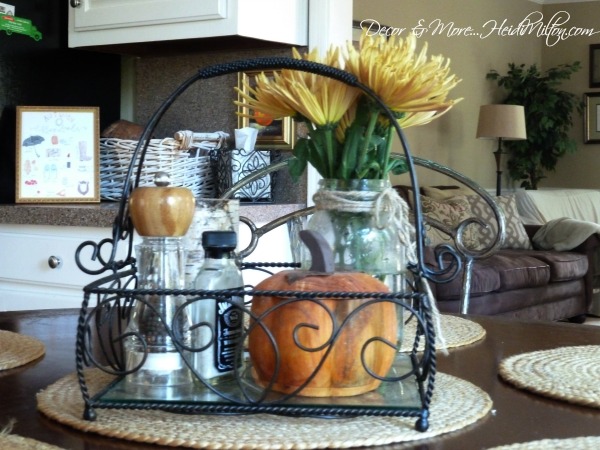 The only orange pumpkin in my entire house — seriously!  But it's this sweet little wooden one I scored at Pier One about 15 years ago and I can't bear to part with it. 🙂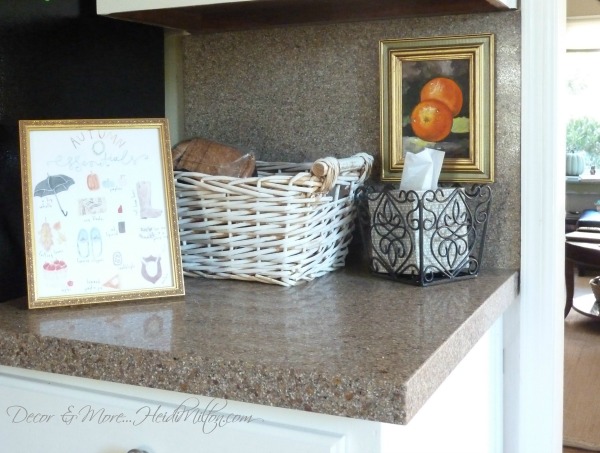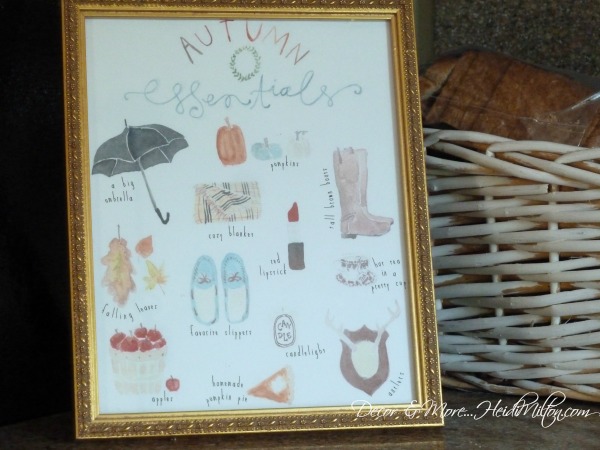 Love this sweet printable from Emily at Jones Design Company.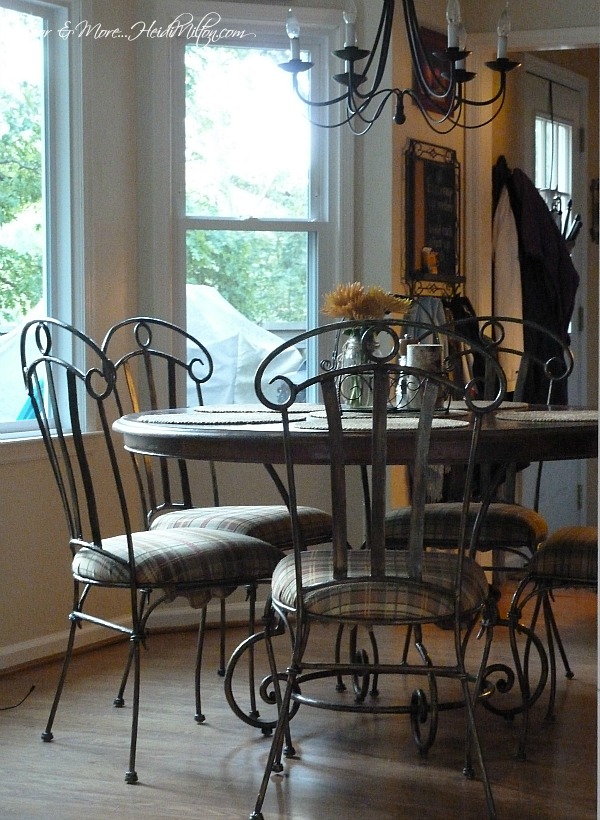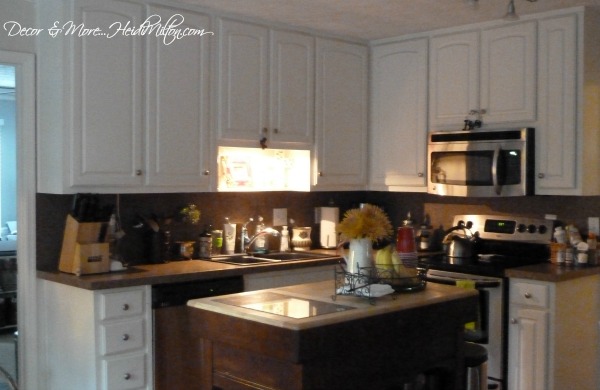 Ending with the worst photo, but it gives you a better idea of my quirky little space.   I've got plans to paint that island a fun color. 🙂
I'll add this to my Home Tour page, since it's the only post on my kitchen in quite some time!  Someday, maybe I'll get some better photos for you!  If you've got questions, ask away in the comments and I'll answer them there.
Hope you all have a great day!