Hey there, gang… first of all:  WAR EAGLE!  We've had so much fun watching Auburn play this year and my Auburn Tiger husband is one happy camper right now!  And since today is also his 55th birthday, all is right in our world. 🙂  Happy Birthday, honey!
I saw this on Facebook yesterday and so I have to share…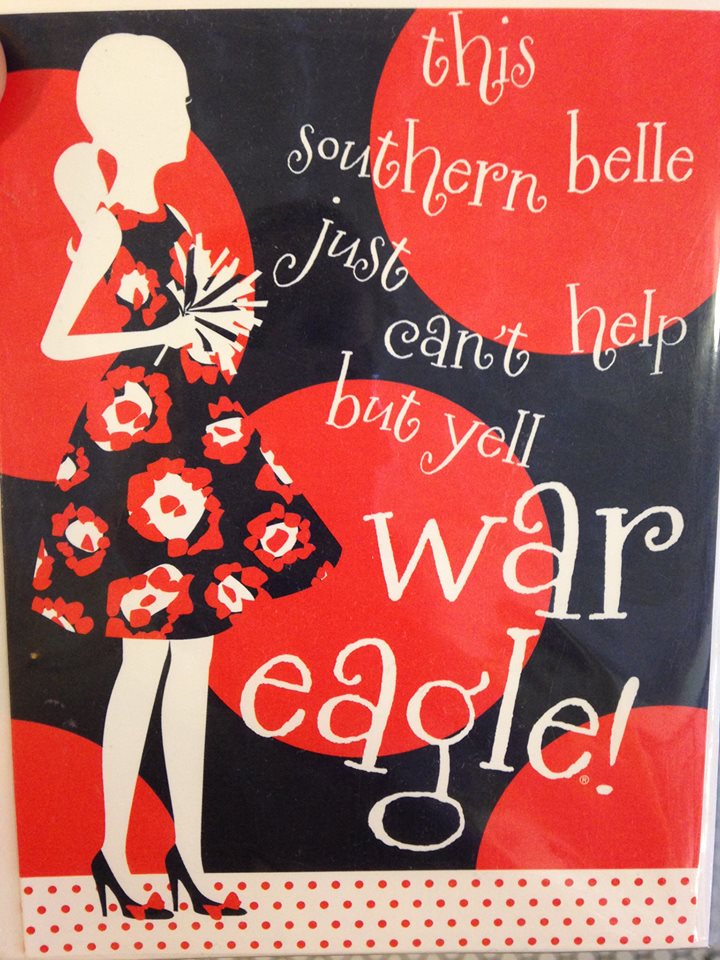 Now, down to business…
Have you finished your shopping?  I'm just a few purchases away from being finished, but since I have quite a bit of SHIPPING to do, I'm taking a break from shopping to wrap and pack.  Tick tock, y'all. 🙂  I was blessed this year that I had lots of great gift ideas for everyone on my list, but in years past it's sometimes been a struggle to come up that perfect gift for some on my list.
That's where Pinterest comes in… I keep my Gift Ideas board updated year round so I'm not scratching my head at the last minute.  Feel free to browse my board and repin whatever strikes your fancy.
Just for fun, here's a few of my favorites.
For Her…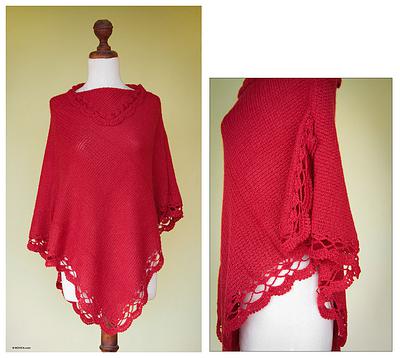 This poncho from NOVICA. Update: FREE SHIPPING available now!
Notecards with this sassy design from one of my favorites — Inslee.  She also does these…
These awesome earrings from Bourbon & Boots.
For Him…
This trunk organizer with a cooler!  From Wayfair.
Loved these framed lures from Etsy.  You could even DIY this idea!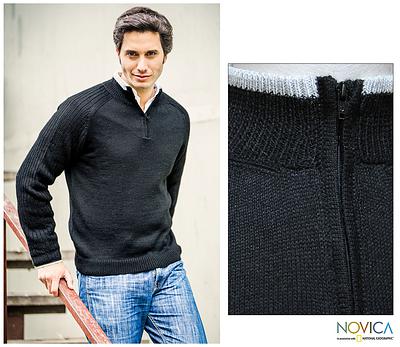 Good looking sweater from NOVICA?  Yes, please! Update: Get FREE SHIPPING now.
For the college student…
From Bourbon & Boots… just sayin' 🙂
For the baker...
Beautiful beaded cake testers from one30one Design.
For the entertainer…
Awesome nautical look bar scoop from Seaside Inspired.
For just about anyone…
Love these vintage map journals from Bourbon & Boots!
.
And now, I'd love to hear your gift ideas?  Share in the comments so we can all finish our shopping!
And for all of my friends that are snowed in (safely, I hope), I am extremely jealous and longing for a snow day myself to get all my wrapping and packing done!  Enjoy the day!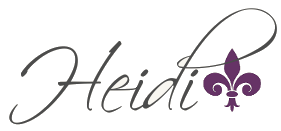 Pin It
&copy Copyright 2013
Heidi
, All rights Reserved. Written For:
Decor & More