Hello there!!  Did you all survive your self-induced food coma yesterday?  Oh my word… I didn't think I would. 😉   And the Aggies couldn't quite pull it out against LSU but there are more big games to come this weekend (War Eagle!).    We've been in South Georgia with my in-laws and now are headed to nurse my sister-in-law post foot-surgery for a couple of days.  Needless to say, I won't be out with the Black Friday crowds, but I did have some holiday shopping thoughts and couple of other random things, perfect for a Five on Friday post.
1.  One for one.  We're traveling as a big 'ole motley crew this Christmas, so for my crowd I'm simplifying the gift-giving.  I've mentioned before how I love shopping with companies that give back, like Toms and Sevenly.   There are so many wonderful outfits that share in their bounty year-round with those less fortunate, so that's where my holiday dollars are going to go this year.
2.  Shop Small Saturday!  I love, love, love this every year.  Those big box stores are great for good deals and good merchandise, but there's something about shopping at your local small business that makes my heart happy.  Not only are you supporting your neighbors and free enterprise (job creation anyone?), but you will often find the most unique and unusual gifts along the way.  This is also a shameless plug for my booth, ReMade Home Designs, at the Queen of Hearts in Marietta. 🙂
3.  This spectacle outside my MIL's window.  She throws deer corn out twice daily to attract the critters (for watching purposes only, of course) and on Wednesday morning thirteen wild turkeys came cruising down the fairway to feast.  If I can figure out how to upload the video, I'll share soon, but this picture almost says it all.  The only thing missing is her little kitty, right in the middle of the turkeys just watching.  She was there, but I couldn't zoom in enough to capture the image.  This is brought to you by Mutual of Omaha. 😉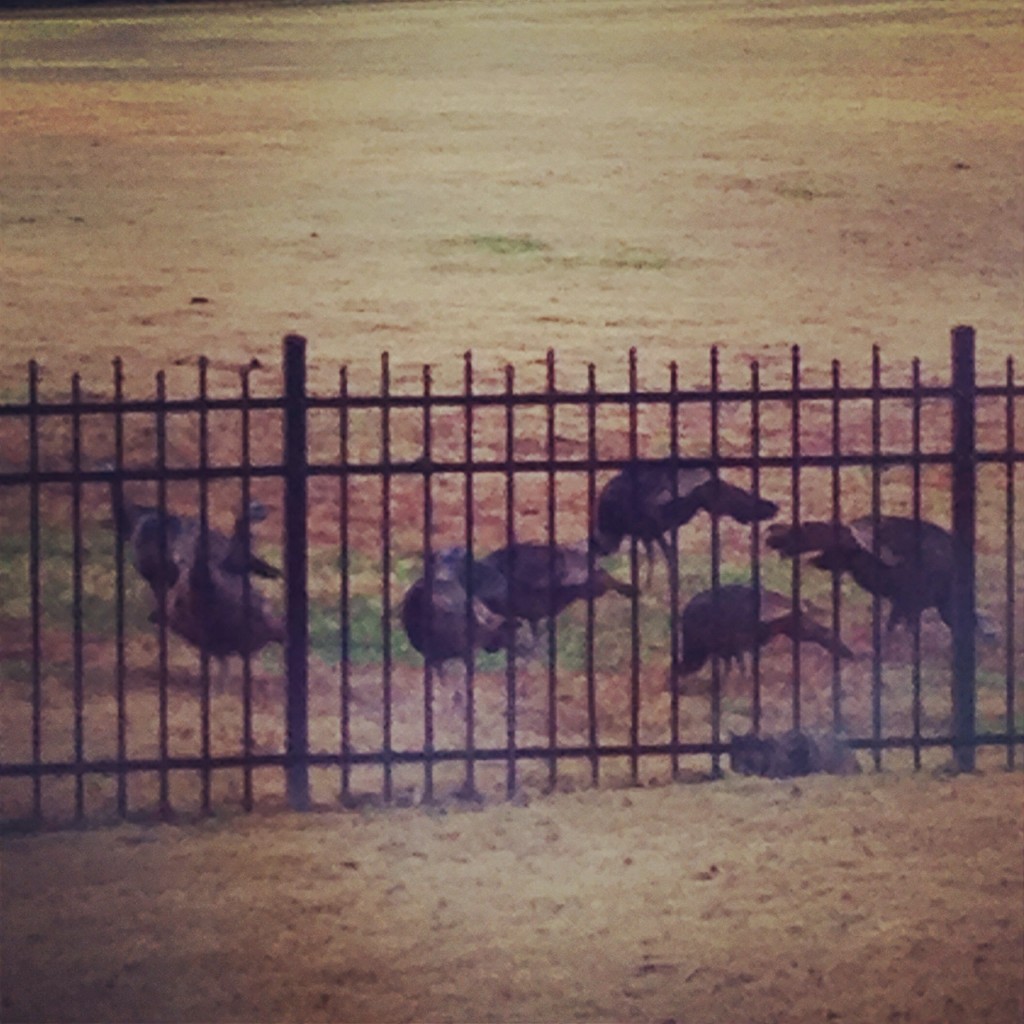 4.  This hilarious note (and good recipe!) in my MIL's newspaper.  Because who doesn't keep a large clean snuff can handy for your baking needs?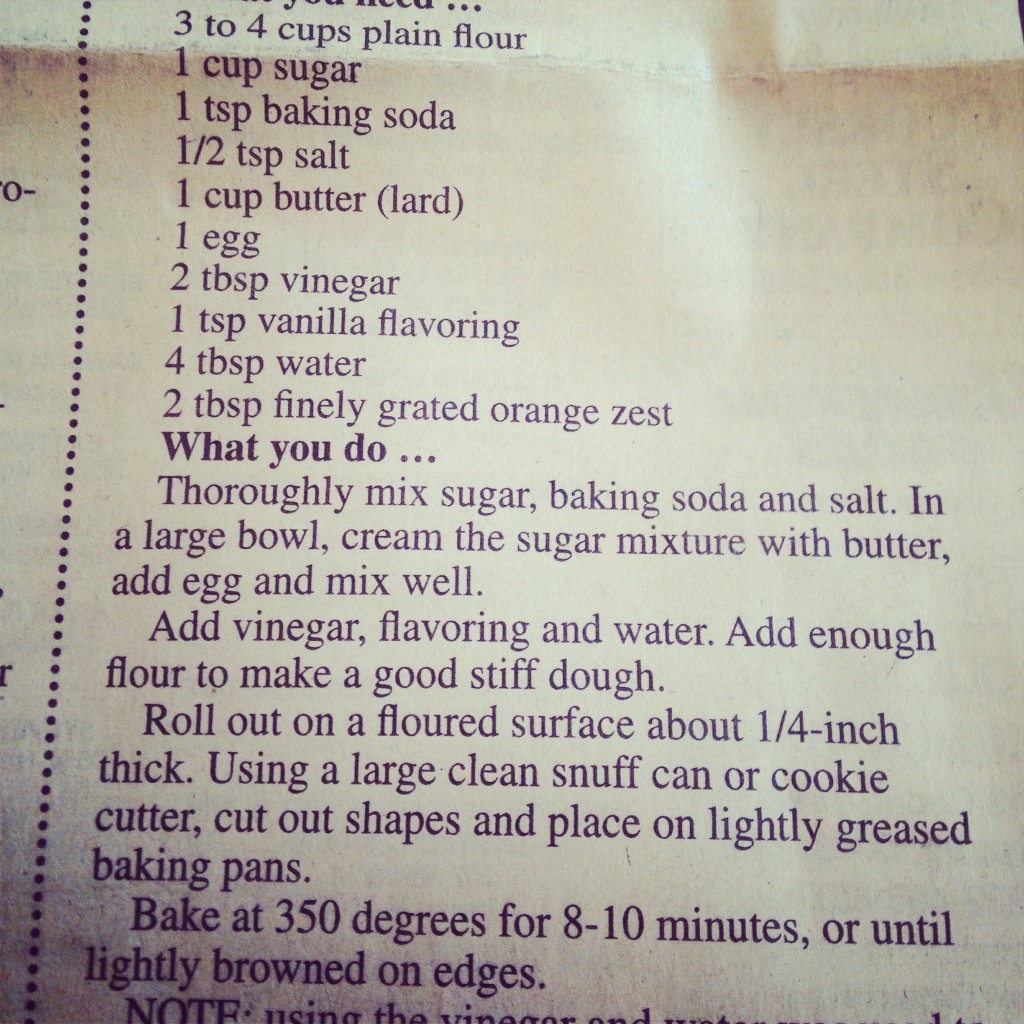 5.  A Whole30 update!  Of course, we blew it big time yesterday with all my MIL's good Southern cooking and a few glasses of wine.  But just to update you, when the hubs had his blood work done at the very end of our 30 days, it all came back perfectly normal.  Y'all.  This is so big.  He's been on cholesterol meds since 2007 and has really struggled to keep it managed.  So as long as we continue to eat the Whole30 way, the doctor has agreed to wean him off those meds.  Woo hoo!!  Again, we both feel soooo much better and pounds have continued to drop off.  So that's a no-brainer, wouldn't you agree?
I hope you have a wonderful rest of the weekend — make your list and check it twice and go enjoy!  December is almost upon us!