Hi gang!  I'm rubbing elbows with all kinds of talented blogger-DIY types at Haven today — woo hoo!!  Hopefully I'll have my wits about me enough that I'll have things to share next week (i.e. photos, nuggets of wisdom, etc).  The way my brain has been lately… well, let's hope for the best! 🙂
Anyhoo, I just had to share a few more pictures from our weekend at Lake Rabun.  The hydrangeas were in full bloom all around the lake and my husband and aunt were so indulgent… boating all over the lake for three days, so I could drool and snap photos.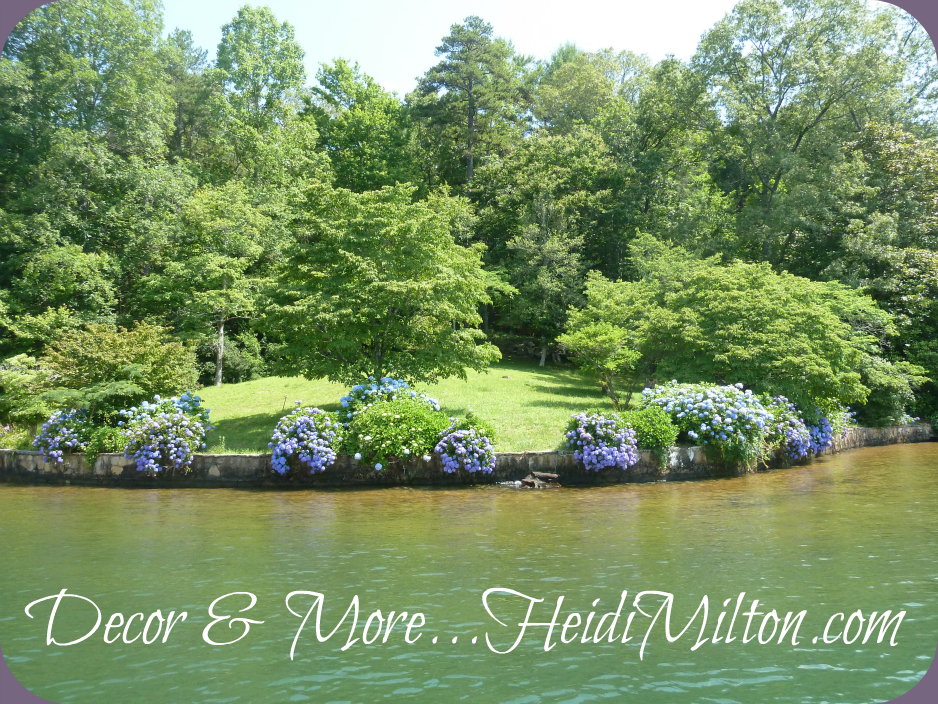 They thrive on the sunny edges of the lake, amid rocks and what-have-you.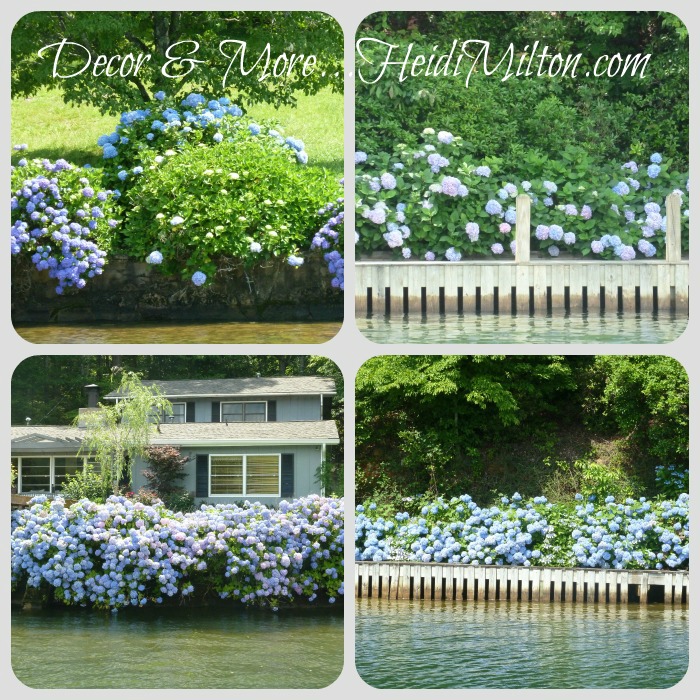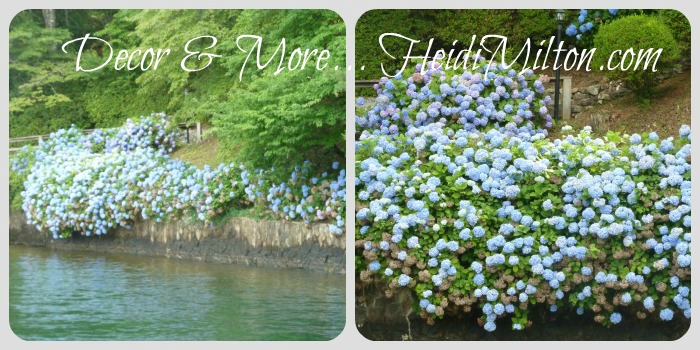 These are the gorgeous bushes of her neighbor around the cove.   She very sweetly allows our aunt to come cut some…  needless to say, we did!
Happy Friday, friends!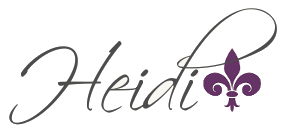 Pin It
&copy Copyright 2012
Heidi
, All rights Reserved. Written For:
Decor & More