Hello, friends!  I hope you all had an awesome Mother's Day last weekend… this week totally got away from me with Legacy "to dos", but I have managed to eek out a little progress on the front porch.  I have a breather this weekend so I'm hoping to get some more done out there, on the back deck, too, and tackle a couple of furniture projects for the booth.  Good intentions, folks! 😉
Let's revisit our inspiration photo for my porch…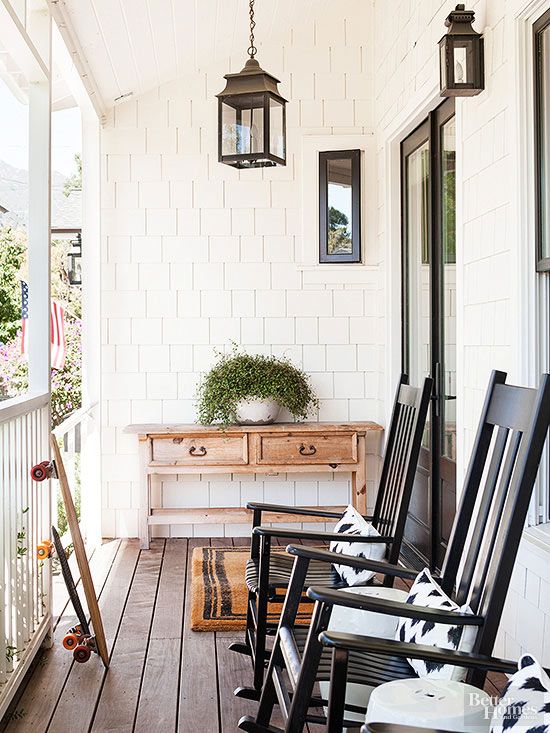 And here's we started with my porch…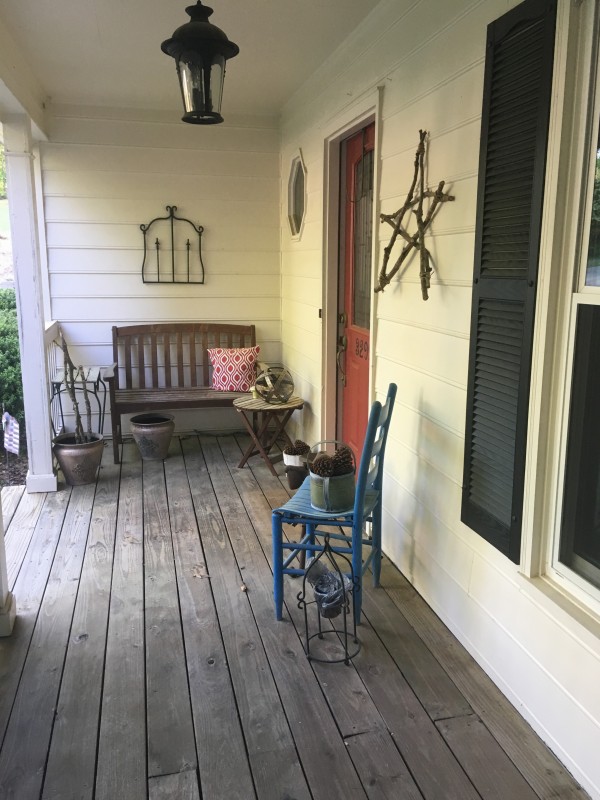 The biggest project tackled so far was simply pressure washing.  Oh. my. word.  I spent — no lie — several hours between the porch and back deck just getting the "funk" off.  So much pollen and build up on the deck boards.  I still need to tackle the light fixtures and there are a few spots that will need extra elbow grease to get rid of the mildew, but the biggest job is done.
I then got the bench spruced up.  I love a good spray paint project!  Here she is now…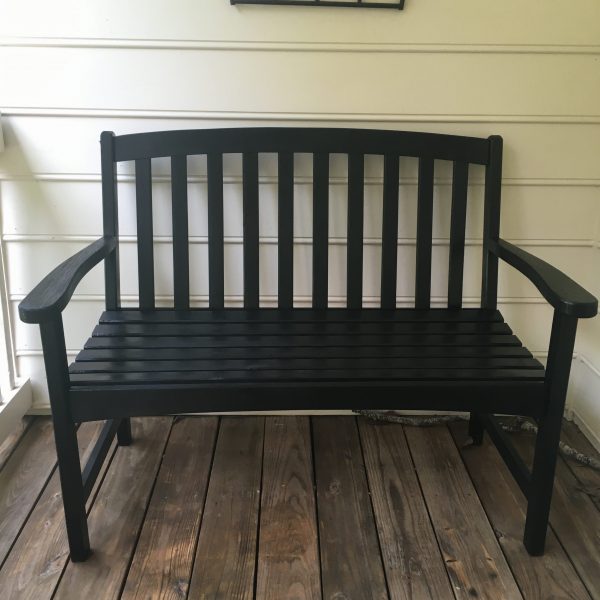 I used Rustoleum in Gloss Black and it took three coats (about 2 cans).  I also picked up a new door mat… long overdue! I scored this one at Old Time Pottery for under $10.  Let's hear it for the shoe string budget. 🙂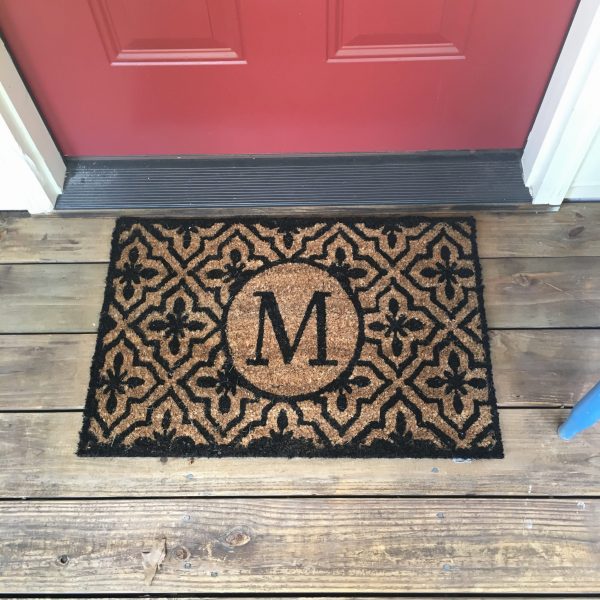 You'll notice I popped the bench back into its usual spot… still on the hunt for a rustic console table for that space.  Anyway, it feels good to get things rocking out there (and on the back deck, too — more on that later!). Shall we check out the progress on the "to do" list for my porch?
 Pressure wash… DUH!
  Spray paint the bench black.
  Some type of rustic console table for where the bench is currently (great place for plants!)
  Fresh mat for the front door.
  Add two black rockers in front of the window.
  Wall decor above the console table.
  Move the bench to the far end of the porch, perpendicular to the rockers.
  Fresh graphic outdoor pillows.
  Plants in terra cotta pots.
 Paint the front door?
  Front door decor (wreath?  door bucket?)
Not too bad!
Graduation season is in full swing and the preschool is ROCKING toward our August opening, so I'm buckling my seat belt for the next few weeks!  What do you have going on… is your May as crazy as mine?  Wishing you a great weekend, everyone!