It feels so good to share progress on a project!!  I'm close to wrapping up my front porch freshening (or "freshly" as my friend KariAnne would say), so I thought I'd show you what I've done.  If you missed the before, click here.  This is a lesson in how small changes make a big difference!
I've added fresh mulch to the beds where I planted my little drifting roses…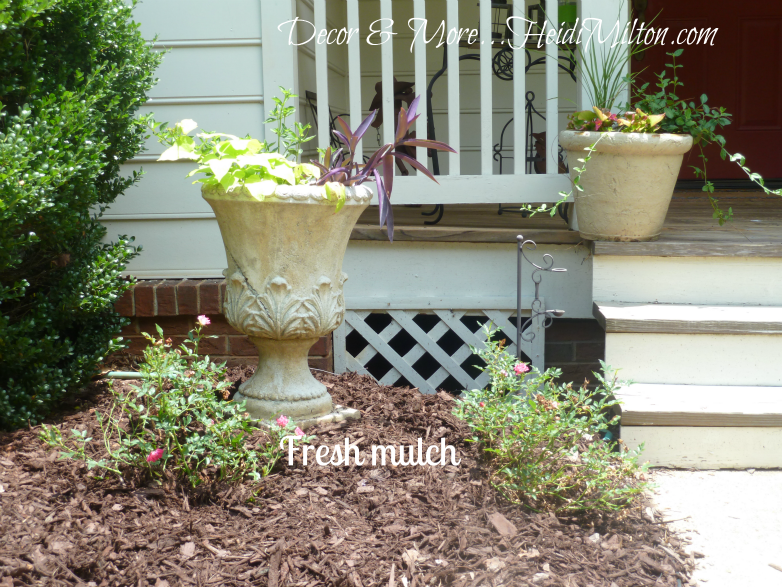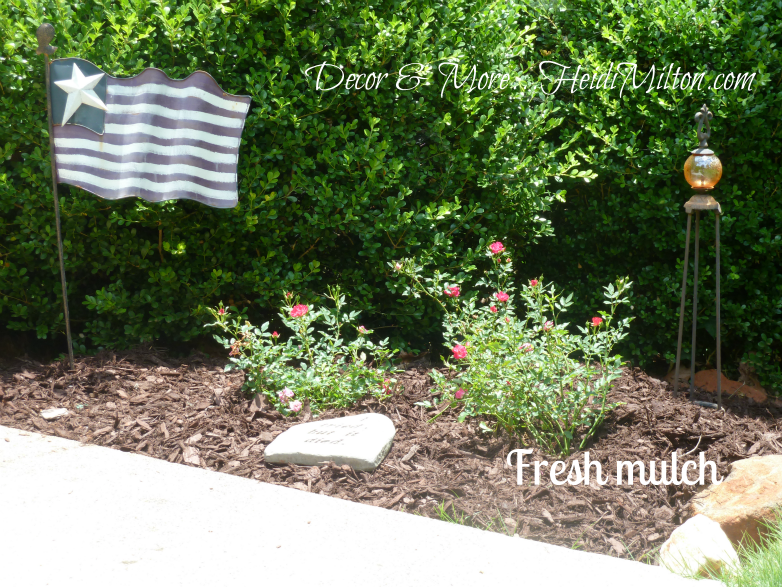 Those little roses are so happy now, they're covered in blooms!  We've been blessed with a fair amount of rain and some relatively mild days, too, so they are happy campers now.
I also added the house numbers to my front door…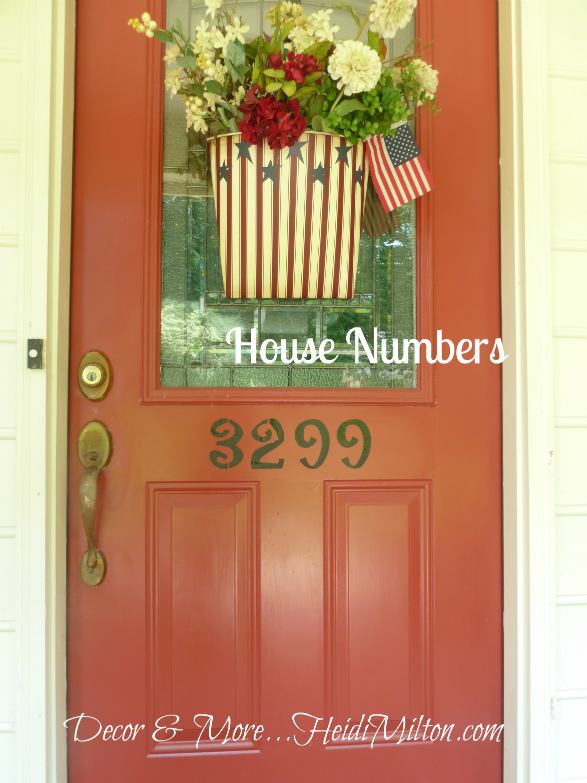 This was super simple — paint and a stencil– and I love the impact it made.  I went back with a coat of clear poly over them to protect from the elements.
I rearranged my bench and table…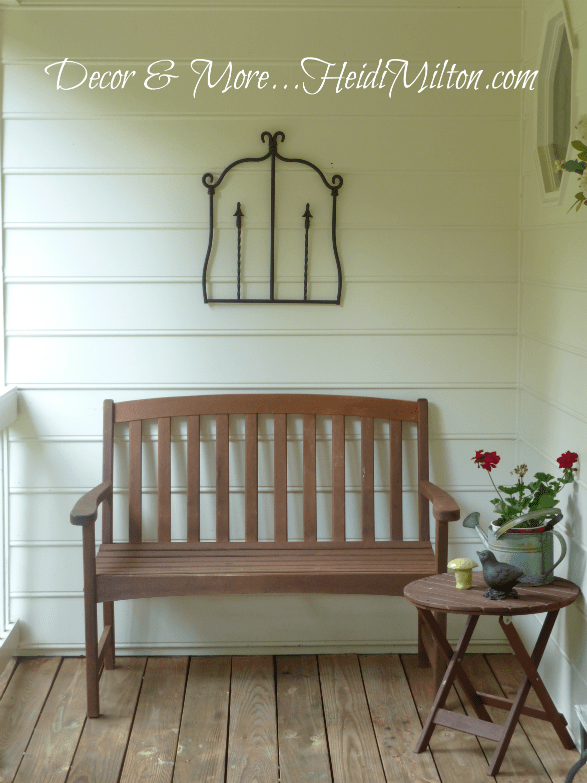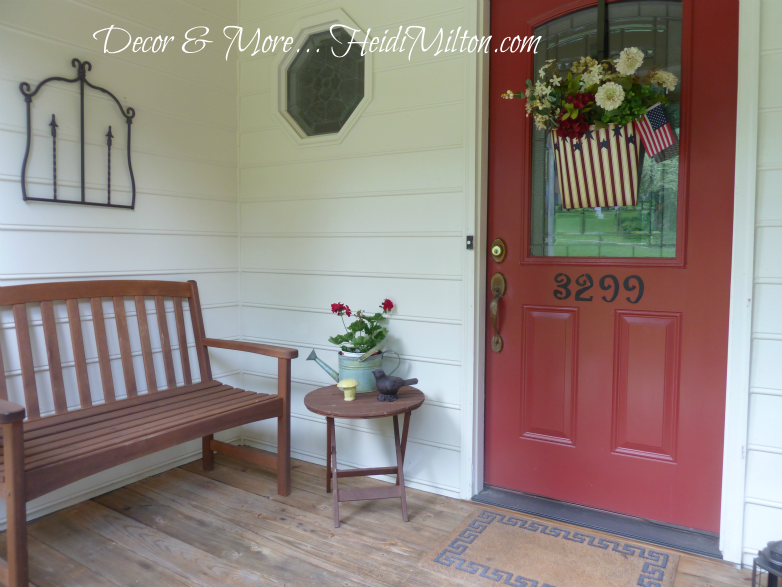 The watering can was an Antique Farm House purchase a couple of months ago.
And then, of course, there's Miss True Blue…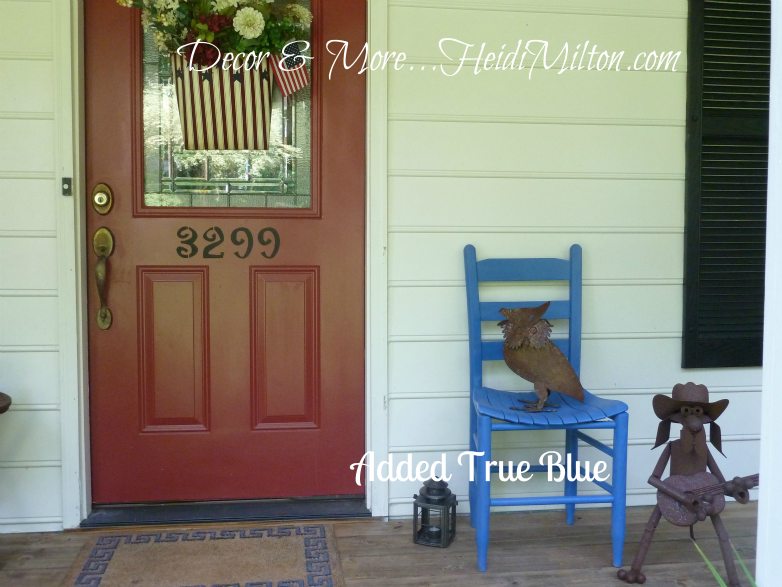 What's left?  Just a few additions… a new mat would be great, so I've got my eyes peeled for that.  Also a pillow or two for the bench (outdoor fabric), and a few more potted geraniums.  Little things… big difference.
Gee, at this rate, I might be finished before fall arrives!!
What's your Work In Progress??
Sharing here