Hi gang – as promised, I've made some more progress on the front porch, so I wanted to bring y'all  into the loop!  It's not 100 percent finished, but it's darn close!  Here's our inspiration photo…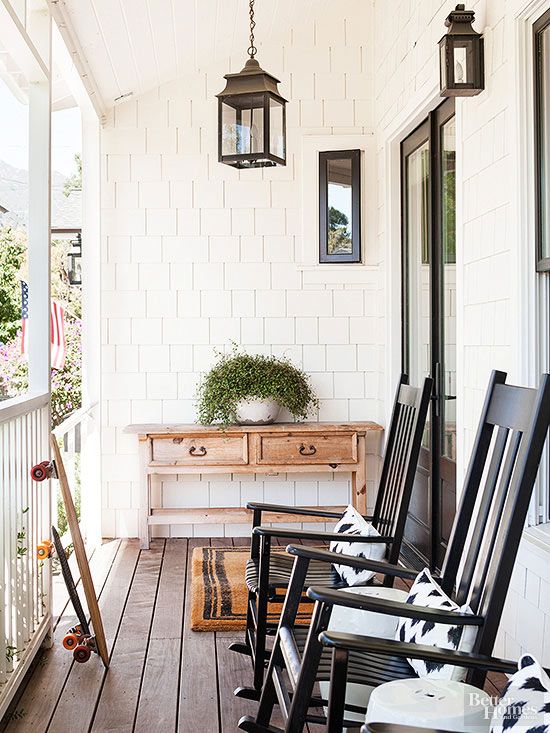 And here's where we started…
The biggest change we made was adding these beauties…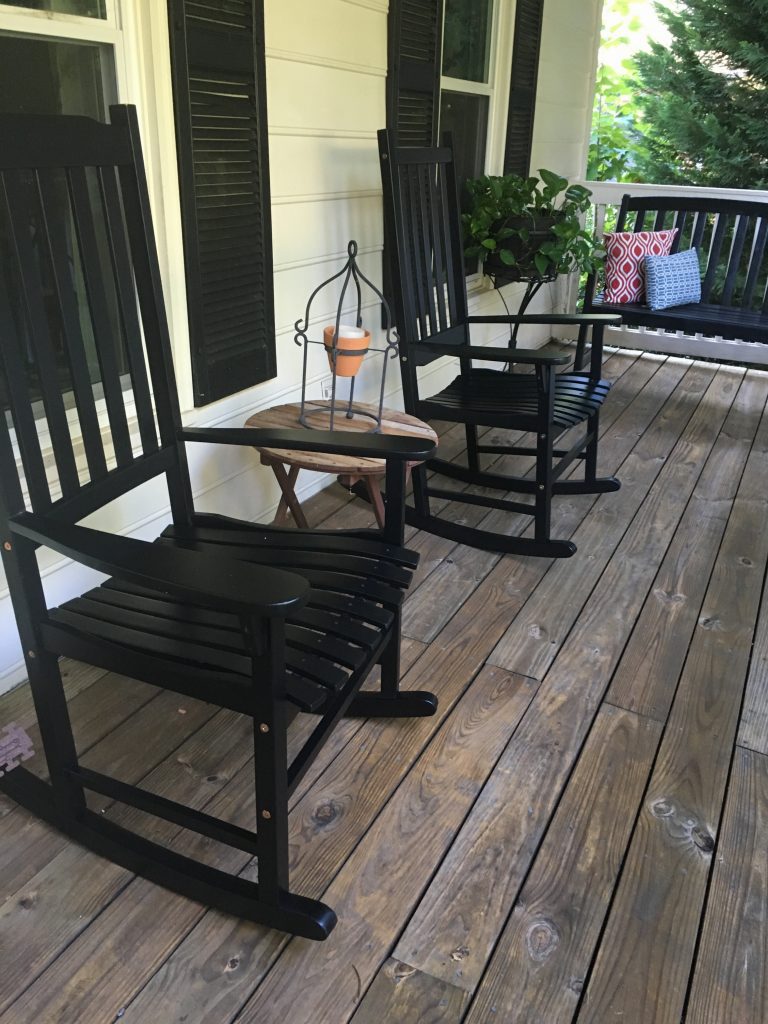 They were on sale at Hayneedle right before our anniversary, so we decided to bite the bullet and go for it!  The hubs was able to assemble them very easily and they look amazing — just what we going for!
You can see I also relocated the bench to the other end…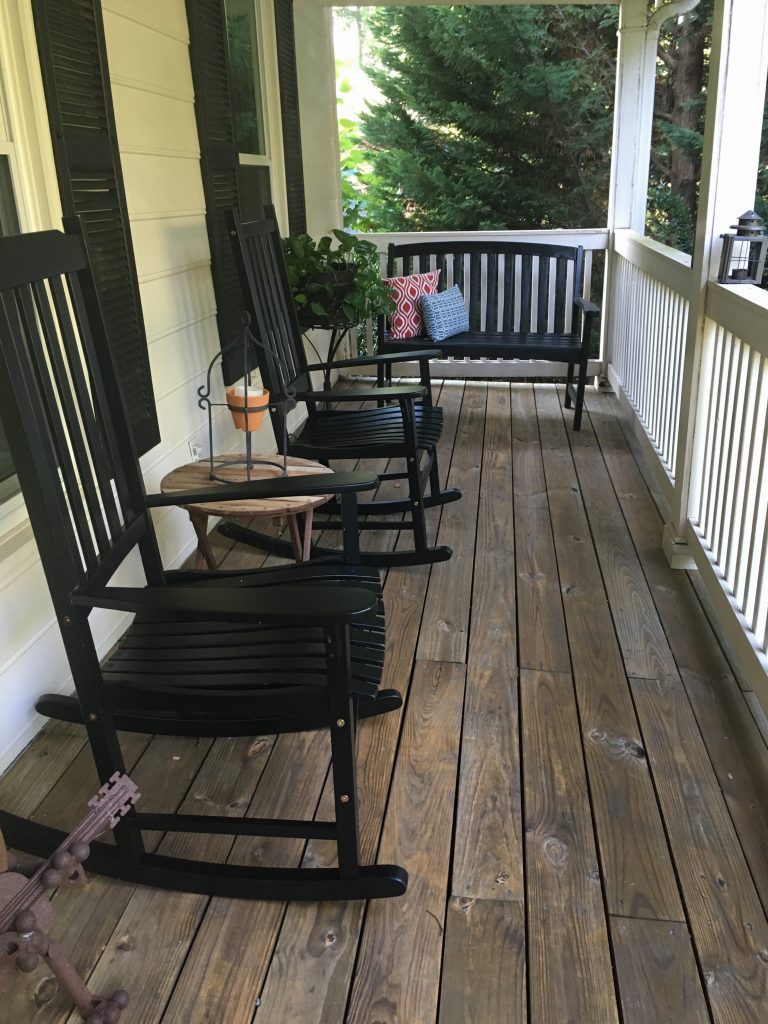 We've got great seating out here now!  I"m still pondering the future of that little table in between them… spray paint?  Replace with a garden stool as in my inspiration pic?  Hmmm….
I've got thoughts for a piece to add to this blank space now…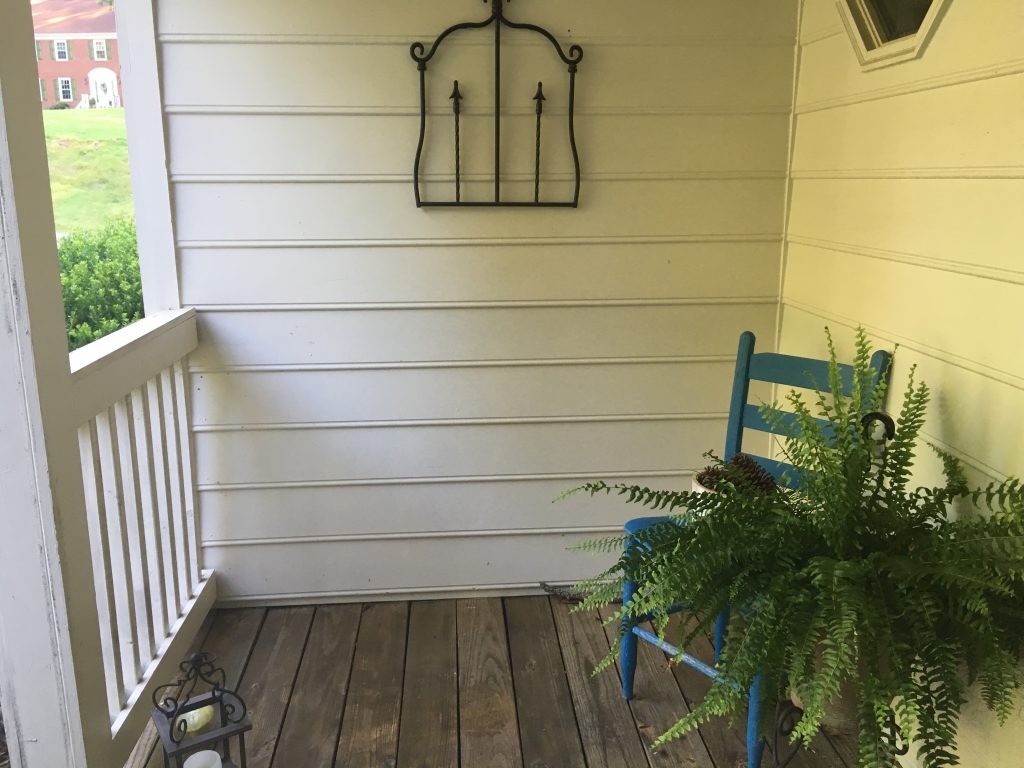 So I'll be working on that in the next several days.  I'm reevaluating the throw pillow situation also and see a trip to Ikea in my future. 🙂
We dressed up the front door with my patriotic door bucket and two ferns before the graduation party…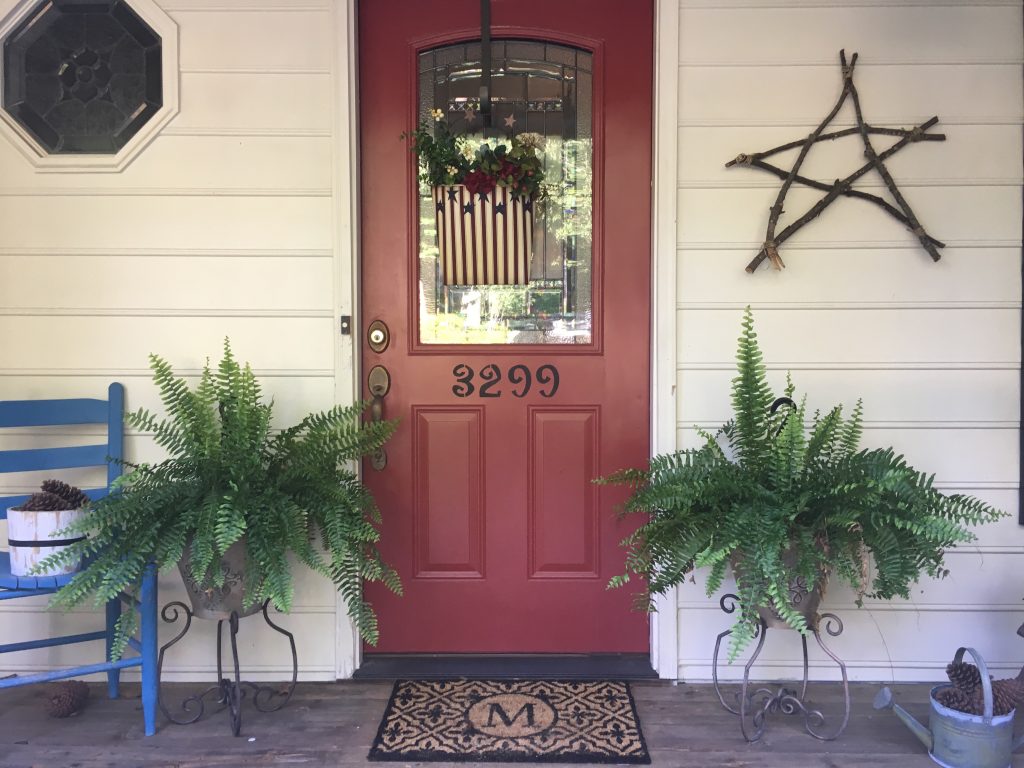 So it's coming along!  I've started bringing my coffee out here in the mornings and it's been divine!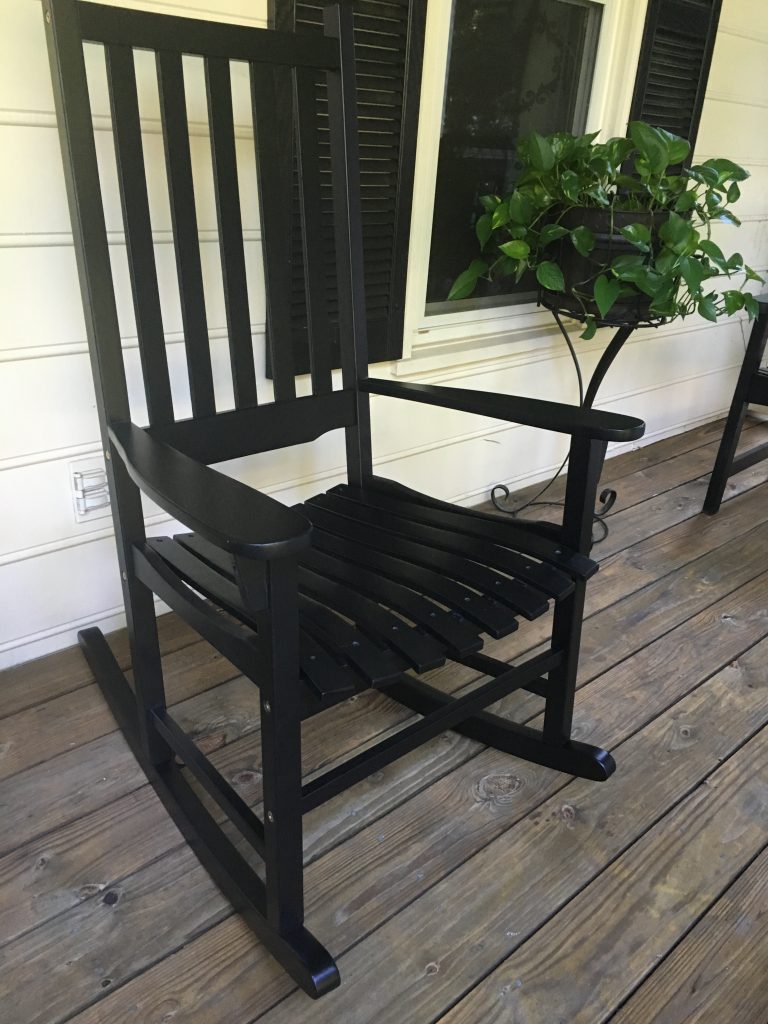 Yay for progress!  What are you making progress on this summer?
Enjoy your day, everyone!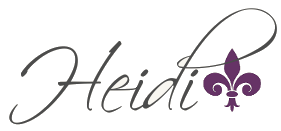 Save