Hey there… I'm jetting off to NYC with my daughter for a GIRLS' WEEKEND with my her and my  BFF today!  Is there anything better during the Christmas season?  I'll be sure to share some pics and if you follow me on Instagram (heidiopia), I'm sure you'll see a few, too. 🙂
This week I've been wrapping gifts like a crazy woman.  All of my family is in Texas or Arizona, so the gifts had to go out this week and I was a busy beaver wrapping and packing to get it all done before I board my plane.  I love the idea of finding your "signature" gift wrap (not sure where I read about this first) and it seemed fitting that I should come up with something.
So here's a sneak peek of what I was up to…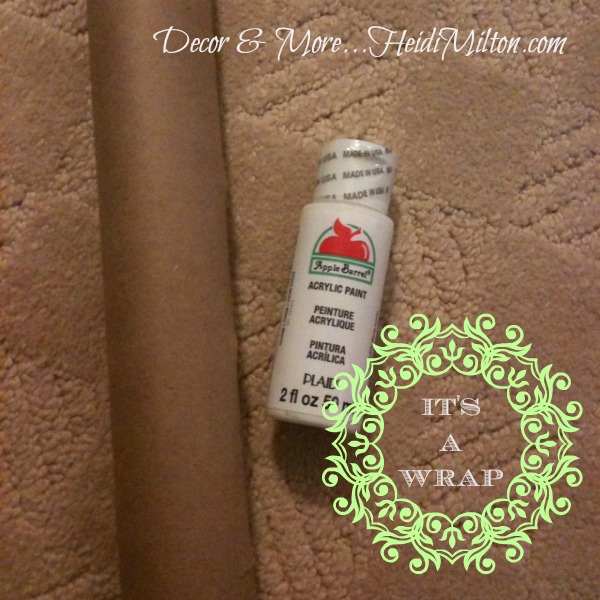 Yep… craft paper, white paint, and there may be a stencil or stamp involved… stay tuned!
In the meantime, I thought I'd share a few ideas floating around on Pinterest for creative gift wrapping…
You KNOW I'm all about the sheet music! And I love the ribbon color and vintage brooch embellishments…
Source: hgtv.com via Heidi on Pinterest
How sweet and simple is this? The natural elements are calling my name!
Isn't this clever? Bet those fabric wrapped packages are gorgeous under the tree!
I love the look of this newspaper wrapped gift… great way to recycle!
I'll for sure be doing some of these! BTW, have you tried Trader Joe's peppermint cream filled chocolate cookies?? Heaven!
I have OODLES of this decorative mesh ribbon… how cute for even a plate or container of goodies?
My personal favorite and you may just find a few of these tagged for teenagers in my house… at least you know they'd open it CAREFULLY. 🙂
So how about your gift wrapping?  Do you have one or two special papers or methods you use, or do you use a variety of everything?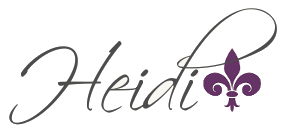 Pin It
&copy Copyright 2012
Heidi
, All rights Reserved. Written For:
Decor & More