Happy Monday!  We're back from a fun-filled weekend in Eufaula and gearing up for our next adventure later this week: deep-sea fishing in the Gulf.  Did I mention my husband likes to be on the GO when I'm off for the summer????
Anyway, I've got a few days to get some things done around here, including sharing more of my guest room makeover with you. 🙂
Here's a little secret about the artwork in my guest room:  I hardly spent a thing.
You heard right –my investment in the wall art was minimal.  I talked about shopping my home for some of the pieces in this post.  And you can see where my beloved Zule print ended up…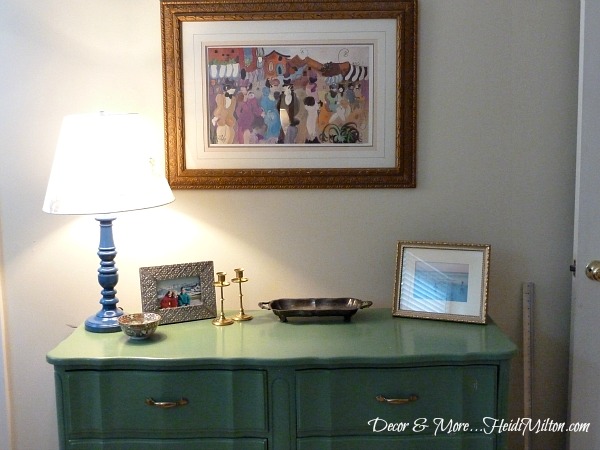 And my Bahamian watercolors…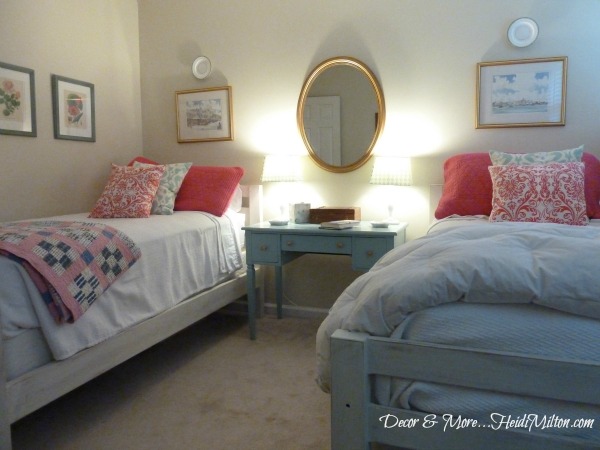 I also added a mirror we had in the master and I love the oval shape among all the angular framed pieces.
You'll notice, I also added these above the watercolors…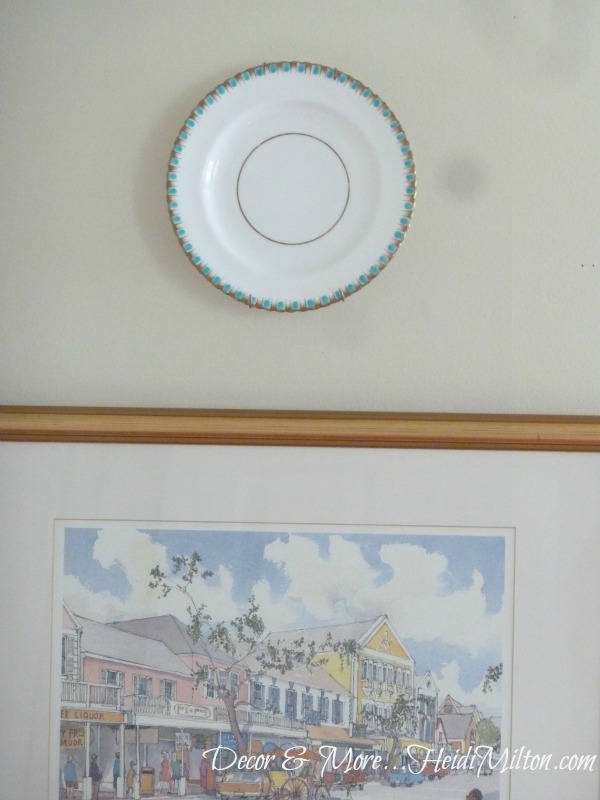 Little vintage dessert plates I found among my grandmother's things… I love the turquoise and gold!
And you might remember this awesome watercolor map canvas I scored from The Foundary back in January…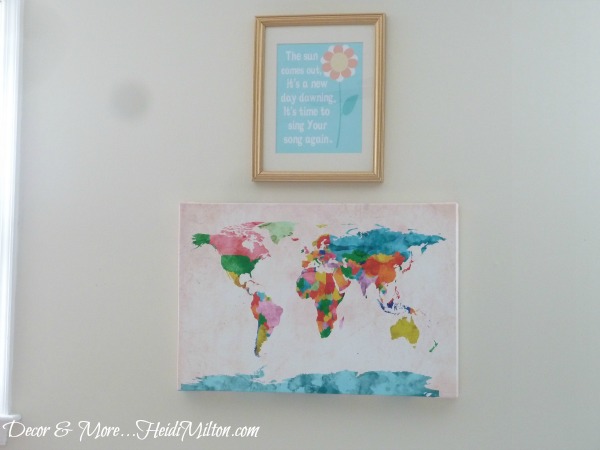 I'm still in love with it — it's such a bright punch of color on those creamy walls!  And then I added this sweet little piece right above it…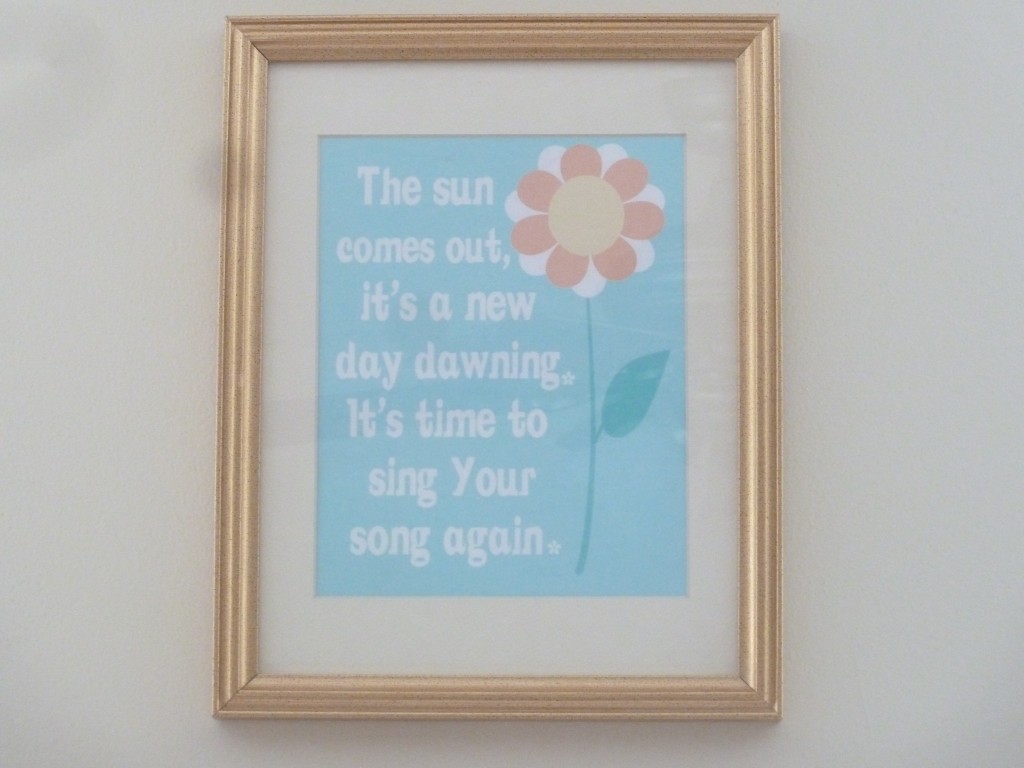 I got this from my friend Emily at 52mantels.com — a free printable!  Not only is it a sweet message, but the colors are amazing in this space.  Emily regularly shares her creative printables and I'm so thankful I had the perfect space for one!  I had the frame in an old stash of frame photos.  The gold feels right in here with the other gold frames and brass accents.
Speaking of free printables, have you discovered the Graphics Fairy?  She has an online treasure trove of vintage prints, graphics, and illustrations.  When I  found these awesome frames at HomeGoods (purchased with a gift card!), I knew I wanted to fill them with vintage feeling prints…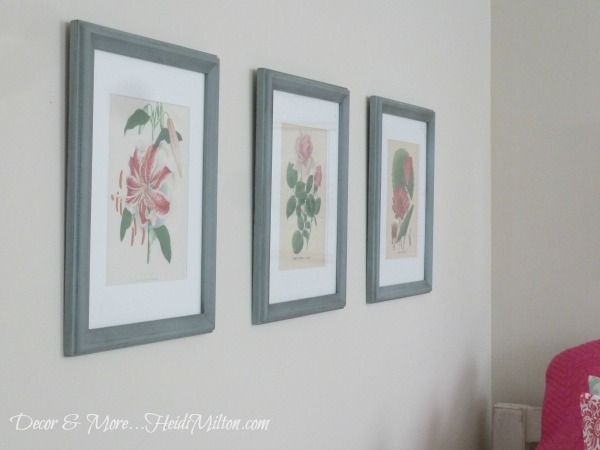 I spent an hour or so browsing her site and landed on these three vintage botanicals.  I printed them on cardstock and popped them into their frames… and I love the look of them.
The total cost of my guest room artwork?  The $39 I spent on the watercolor map canvas.
The art in this room feels totally personal to me since it is all pieces I already had (and loved) and new pieces carefully selected for the space.  It has a collected feel that just makes me happy. 🙂
So let's hear it — what's your favorite piece of wall decor in your home?  Enjoy the day!