Happy Monday, y'all.  After a rainy weekend of getting things done, I feel a little better about my To Do List, but there's still much to do in the coming weeks.  We finally got graduation announcements for my son in the mail, brought my daughter (and all her STUFF!) home from UGA, and ticked off several things I needed to do for school.  I was hoping to get more done on the guest room, but ran out of time.  Boo.
Even though the weather didn't cooperate, I was able to begin the transformation of this Goodwill goodie…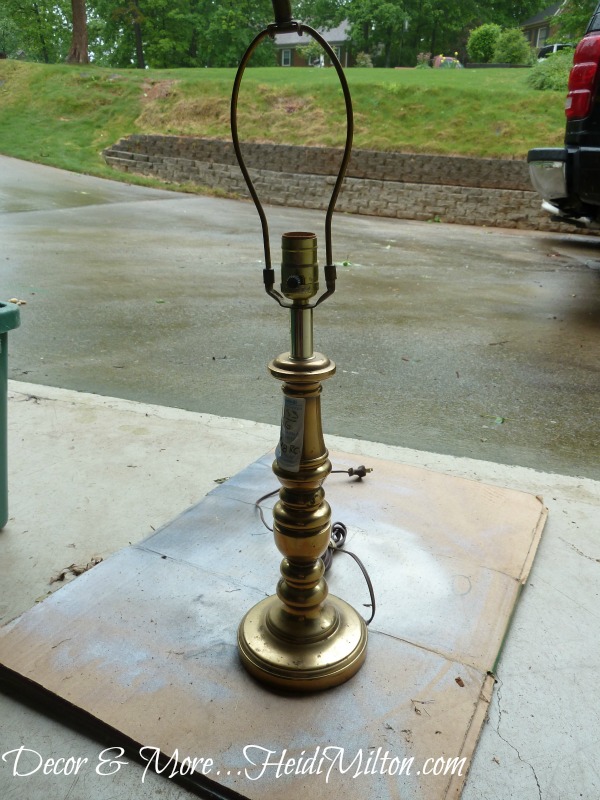 I have two small lamps that are getting shade makeovers for the bedside lamps, but I needed something larger for the dresser.  When I spied this banged up baby at Goodwill, I knew she'd be perfect.  Plus the price was right.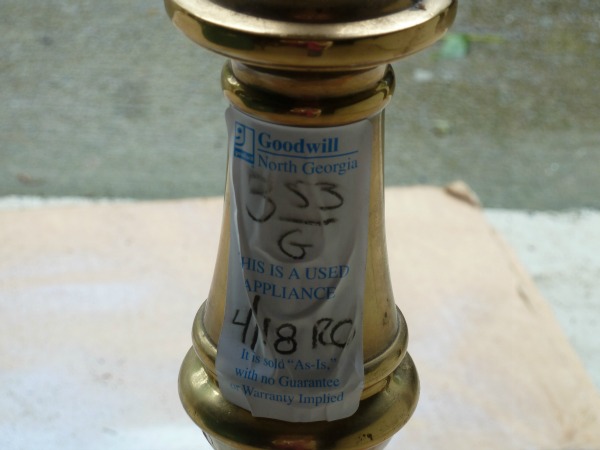 Once I verified she worked like a charm, I cleaned her up a bit and then subjected her to this…
I almost went with aqua spray paint, but decided a bolder punch of color was needed.  I llllloooooooovvvveeee her new glossy finish in Krylon Global Blue.
Wait 'til you see her in place!
I'll have more to share later this week.
At school we're busy getting ready for our Moms Tea on Thursday… it's a great day for the kids and moms and a LOT of work. 🙂  You can read about last year's tea here.  I'll be sharing this year's, too, along with a DIY table decoration, if I can get my act together!
Friday I showed you a sneak peek of what I'm reading now…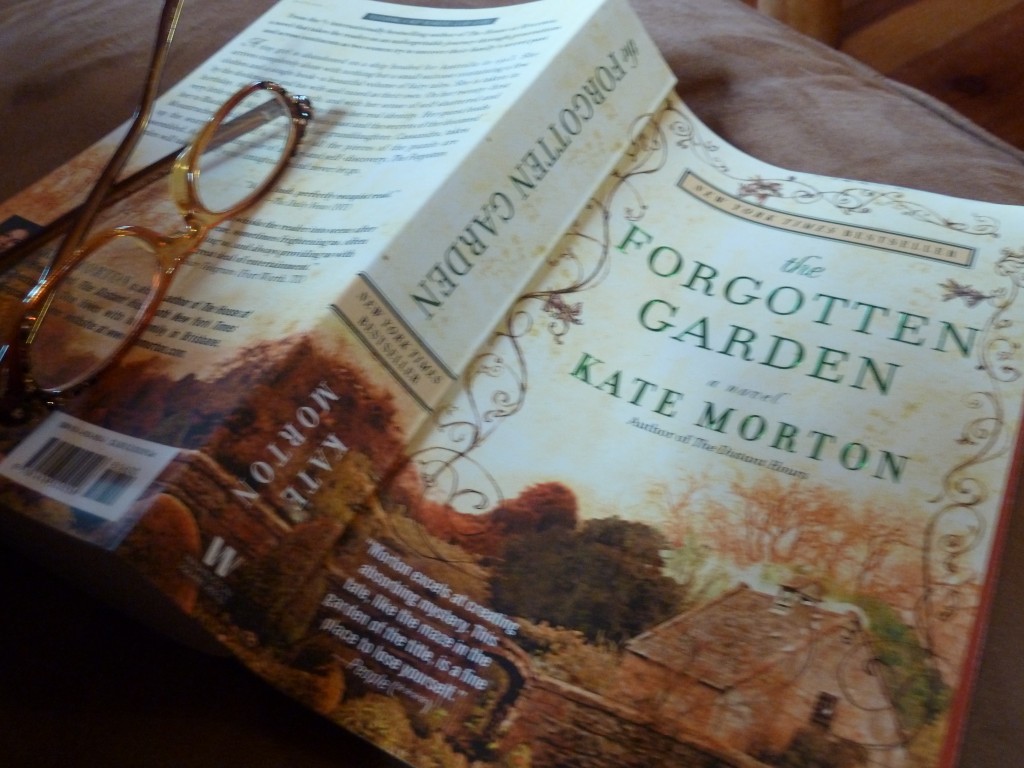 This is my second Kate Morton book and I find myself trying to stay up to read it… it's FABULOUS!  So if you need a good read and you like historical fiction, this is your book.  You're welcome. 🙂
Enjoy the day, gang — I'd love to hear what you did over the weekend or what you're reading now.  Ciao!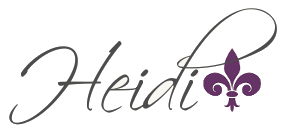 PS.  Amazon has their Kindle Fire's on sale this week for $179.  I'm not an e-reader girl, but this price might just put me there!