Anyone got a fire extinguisher handy??  I could swear my hair is on fire, the way I've been running like a crazy person!
Today will be a short post — and probably the only post of the week due to work and my son's graduation with an onslaught of grandparents, aunts, and boomerang kiddos.
I promise I'll share more photos with you soon, along with sources, DIYs, and the whole nine yards, but for today, here's a peek at my guest room that is 95% finished!  I had to say "uncle" when it came to the drapes, but there is a plan in place, so that will be coming soon, too. 🙂
Just a reminder of where we started…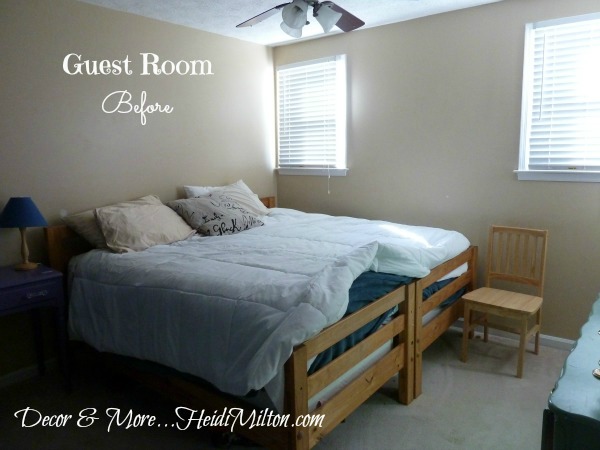 And here's where we are now…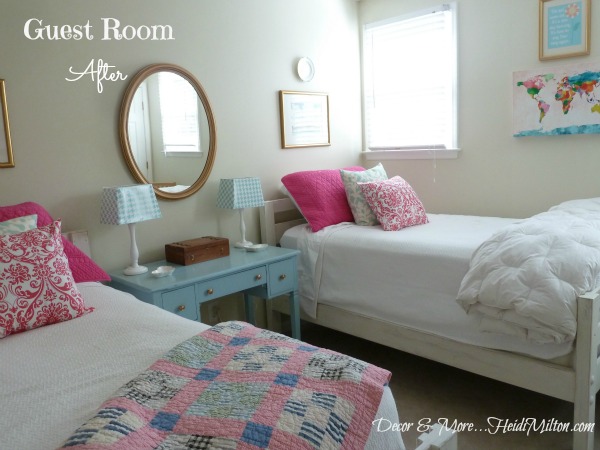 I can't tell you how happy this space makes me!  I love walking by this room every day!
And now for a few detail photos…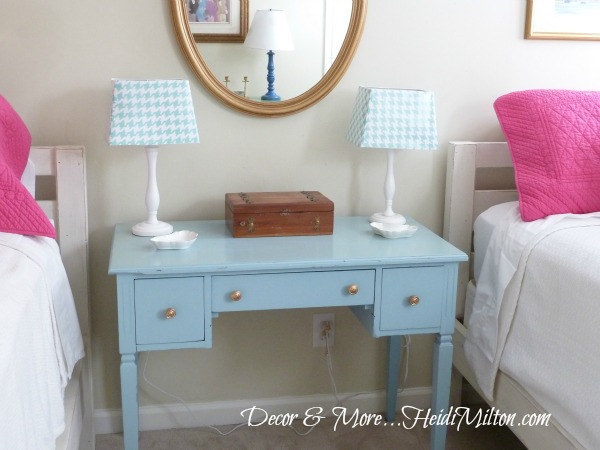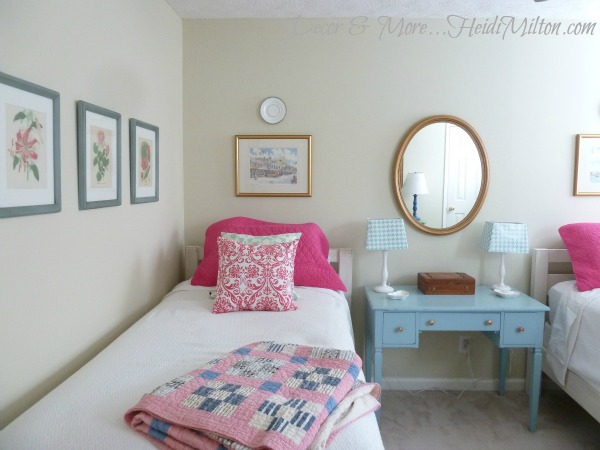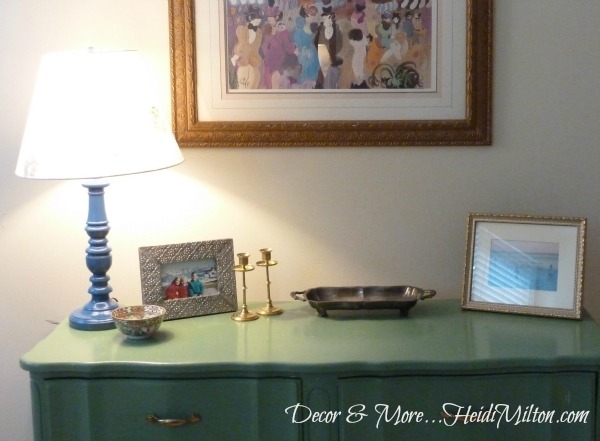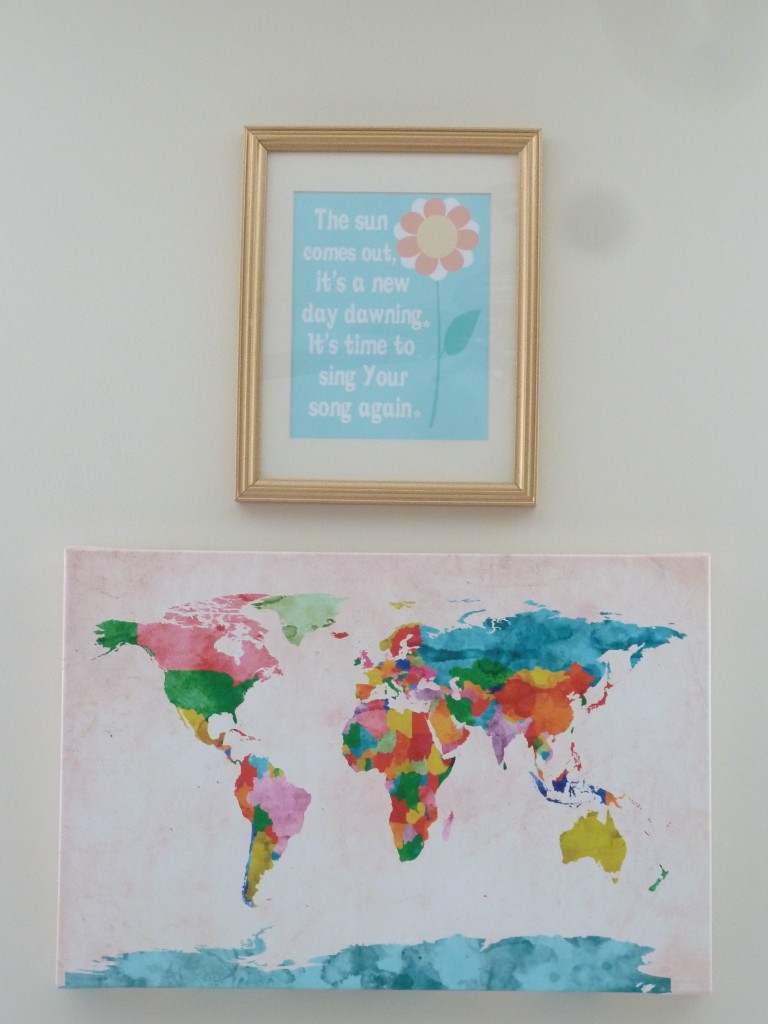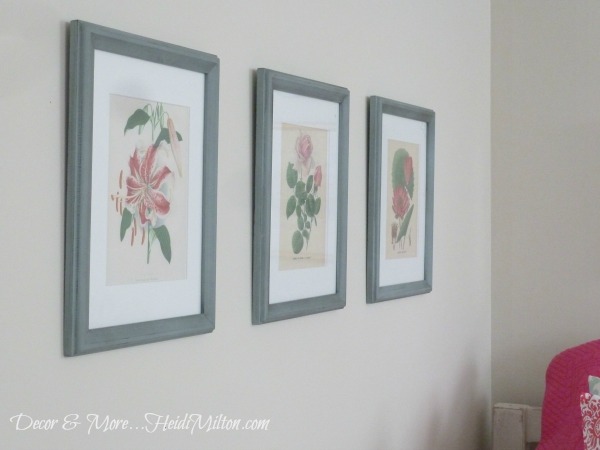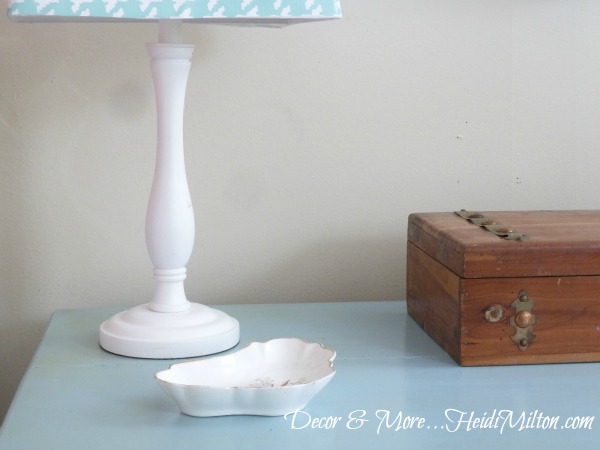 I'll more to share once the dust settles around here, but I feel so good that I met my "deadline" for having a comfortable welcoming space for my guests!
I hope you have a wonderful week everyone… I'll be wrapping my time with my students (report cards! gah!), doing some cooking for the big festivities, and finishing up decorations.    Good stuff!
Check out the Houndstooth lampshade DIY, details on the artwork, and the dresser lamp makeover, too.  And I've also shared 6 ways to "go vintage" in this room.
See you soon…
Sharing at Jaime's :)  and at Karianne's Summer Linky party