Well, we're immersed in getting our little laundry room refreshed… amazing what some fresh paint will do, right?  If you've been following on Instagram you've seen some progress!
But today I thought I'd share a bit of inspiration I've been collecting for this space for… well, quite a while now.  Like I said, this project has been a home goal for 3 years running.  #yikes
Just for reference, here's where we've started…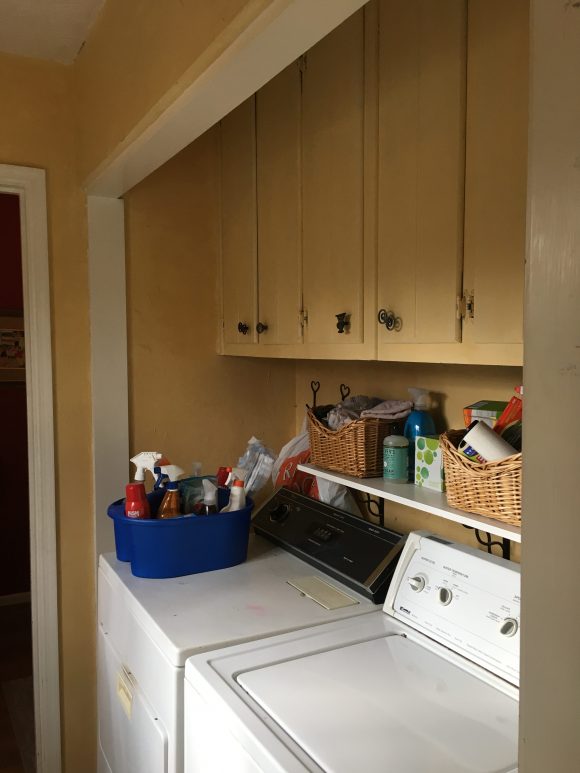 I would LOVE to have the space to use a pretty barn door like this one…
But we're in a short hallway with door ways on either send that would block the sliding — even for two short doors.  Boo.
This one looks so crisp… I love the mirrored back wall and that hanging space carved out between the cabinets.
Now that I've been painting and caulking in there, I'm sure there were doors of some sort on my laundry space.  I can faintly see holes filled on the trim pieces.  But I can't make out how they would have been bifold doors that would totally block off the hallway??
This laundry room totally caught my eye because it's doorless, like mine.  I love that she added the countertop to help with organzation (no can do with my top-loading washer!) and that hanging rod from the top of the door way (yes can do!).
Her hex tile back wall has me all #hearteyes, too.  It's not in my budget to do, but love the idea.
This is the idea I'm leaning towards… a simple curtain to disguise the whole area if desired.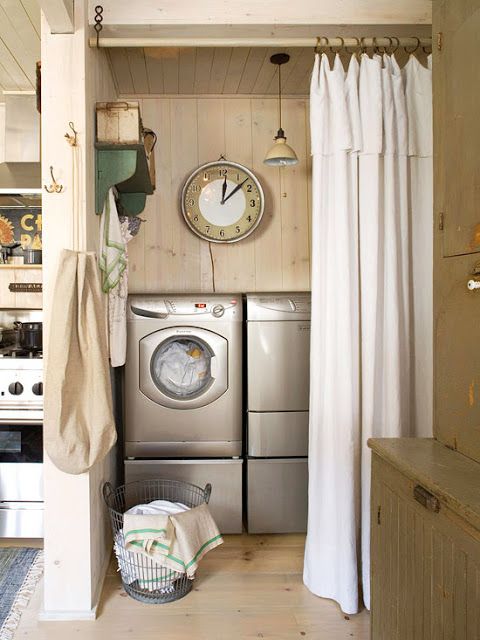 Here's another one… I think I would need a crisper curtain though.  Going for clean and simple!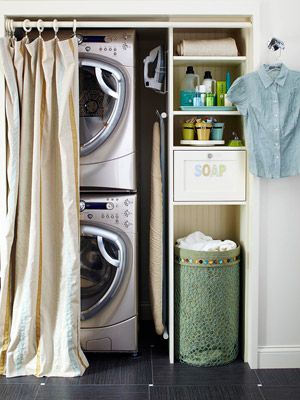 I do think if I had sparkly new appliances I wouldn't feel so much need to close off the space.  But, we're in a spending freeze on things like that for now so it's time to get creative.   I'll have my new appliances … someday!!
Back to the painting, y'all… hope to have the reveal for you in the next few days!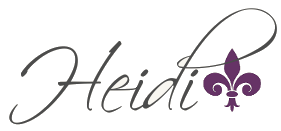 Save
Save
Save