Well, we're experiencing some technical difficulties with our Inspiring Blogger Interview, so I'll bring that to you as soon as everything is resolved.  😛  Hate it when modern technology doesn't cooperate don't you?  Maybe the fact that yesterday was National Backwards Day (did you know??) has something to do with it!
As a Friday "happy," I have the honor today of being a Featured Blogger over at Fancy Little Things today!  I was a regular author there for many months and absolutely love these gals and their inspiring Christian mission.  It's grown into quite the online community for women, and I am thrilled to continue my relationship with them.  Check them out — there is something for everyone there.
And on another bright TGIF note, I bring you this little lady… scored at a church thrift store for $25 before Thanksgiving.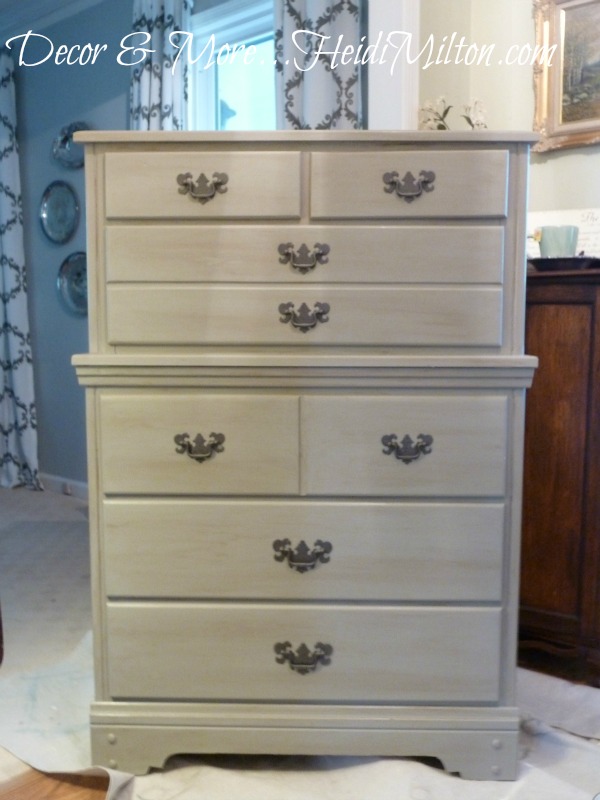 She was party to the most recent driveway sanding escapade.  See her with all her parts and pieces scattered mercilessly across the concrete?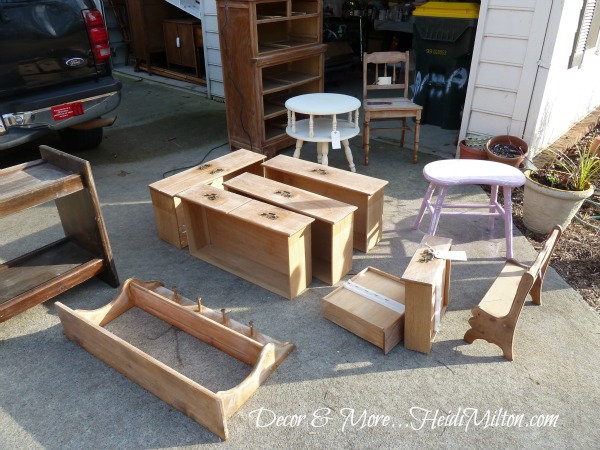 She was a not very pretty blonde with very brassy highlights in the hardware department.
I decided she really needed to look her age.
So the hardware got a spray paint coat or two of dark bronze, she got an all over color job in Annie Sloan French Linen, finished off with clear wax and then dark wax to age her slightly.  Didn't you know 50 is the new 40?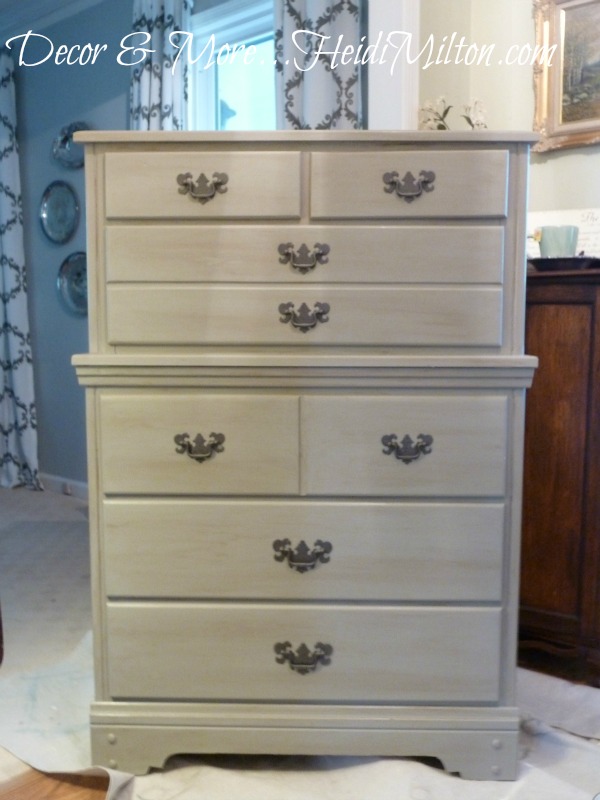 And doesn't everyone photograph furniture randomly sitting on drop cloths in their foyer?
We had major rain and storms the other night and so we brought her inside from the garage so the wax could dry properly.
The hubs loaded her up last night for me to put into the booth.
And she sold within 10 minutes.  Before I even had the chance to give her any staging love.  Not that she needed it,  with her recent extreme makeover.
She's living it up now in a 20-something's new apartment.  I'm sure she's loving that much more than her previous lodging.  Ah-hem… that would be my garage.  Au revoir, French Linen lovely!
TGIF, friends!