Hi, gang!  Back from Haven and an "official" Haven Maven now. 🙂
Seriously?  It was completely and totally awesome.  I learned so many things blog-related and was so inspired by everyone I came in contact with!  I was on a complete and total high when I rolled in Friday evening.  Now I'm wishing I'd taken a picture of my household (and it's disarray) at that point, but I was so energized and excited I didn't even care.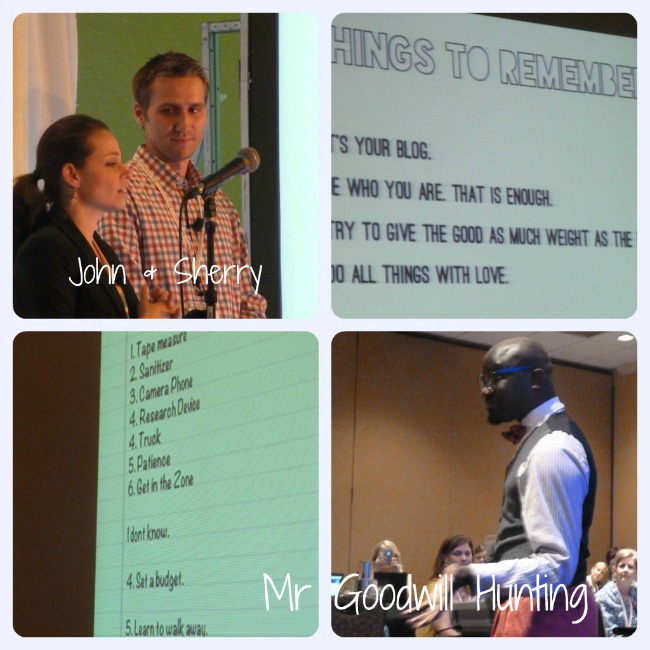 John and Sherry from Young House Love kicked everything off for us and they are just as funny and inspiring in person as they are on their blog.   I then got to soak up some Mr. Goodwill Hunting (have you seen him on the Nate Berkus Show?) and a little thrifting savvy.  Because what good DIY decor blogger doesn't need a little thrifting savvy?
And I got some AMAZING tips to help make this little 'ole blog be all it can be from Rhoda at Southern Hospitality, Traci from Beneath My Heart, and Beth at Home Stories A to Z.  My brain was exploding from all their tips and know-how!!  And I enjoyed a fun Design Studio with Sherry Hart, a super talented interior designer who blogs at Design Indulgence.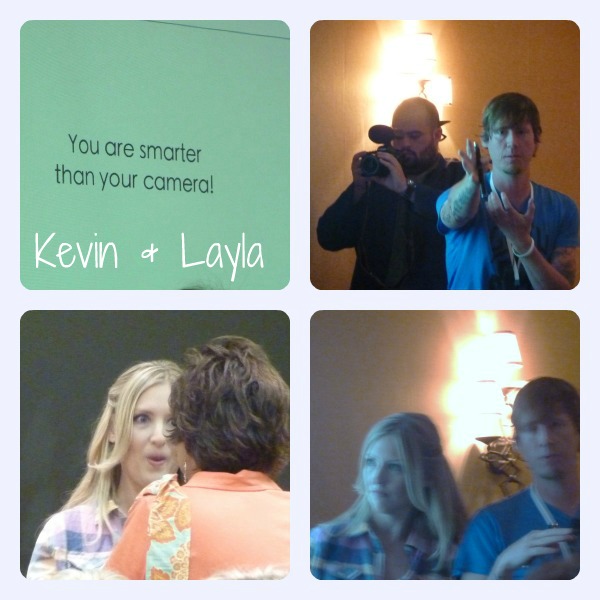 But wait!!  That's not all!  I took in an amazing session on photography (can you tell I needed it?  yikes…) run by Kevin and Layla Palmer from The Lettered Cottage.  Woo Hoo!  And they are the cutest couple and downright nice folks, too.
But the highlight for me was connecting with other home and DIY bloggers…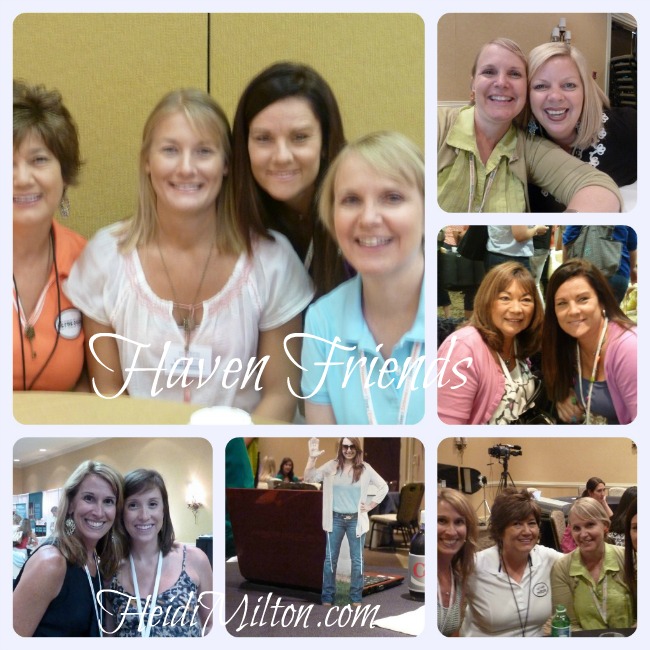 These gals are generous, funny, talented and loved hanging with them:  Karah from The Space Between, Kirby from Kirb Appeal, Debbie from ReFresh ReStyle, Shirley from Housepitality Designs, Laura from Top This Top That, Kari from Thistlewood Farm, Michelle from Ten June…  I could go on and on.  Oh, and Flat Kelly from Eclectically Vintage is an excellent lunch companion. 🙂  They are only a handful of the bloggers I met and visited with that made this such a wonderful experience.
I was so sad to see it end, and to say good-bye to all my new friends!  But I'm looking forward to using the new things I learned to make Decor & More a better blog for you.
Thanks for your words of encouragement!   Now I can't wait for Haven 2013!  Thank you to Rhoda and her crew for putting on an incredible conference.
Happy Monday!