Thanks for all your sweet comments and words of encouragment on my porch progress post!  I'm just glad to no longer be embarrassing my neighbors (though they're much too nice to ever admit it)!  Now, onto later this week…
I haven't had butterflies like these in YEARS.
You see, this week, I'll be at Haven, a conference for DIY/decorating/crafting bloggers.  I'll be in the company of some of the most inspiring bloggers in the blogosphere, clutching my notebook, camera, and business cards, and feeling like the new kid on the block.  What if no one sits with me?  What if I get tongue-tied when I meet IRL my blogging idols? What if I can't remember everyone's name?


I'll be concentrating on breathing easy, staying open to all the fabulous information being shared, and meeting all those gals that rock my world and my Google reader with their talents each and every day.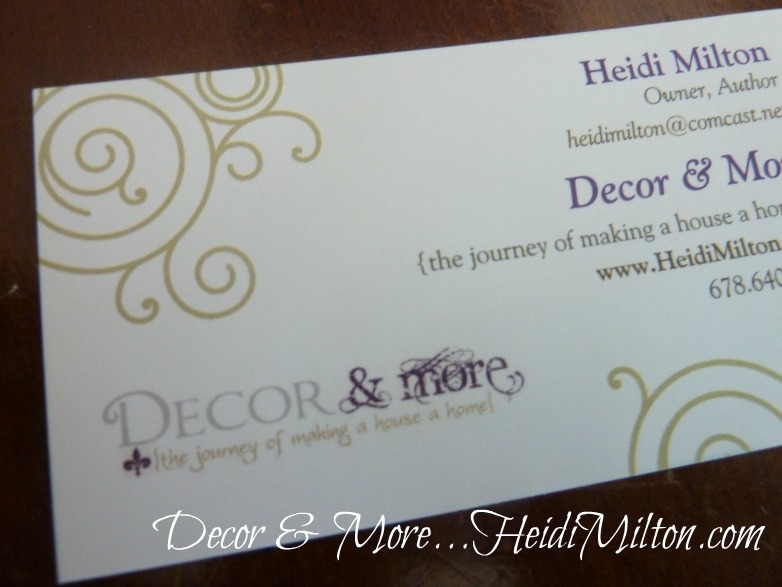 So if you're a blogger, and you'll be there, will you please come find me in the corner and make me take it all in??  After all, this is one of my goals for my blog, as proclaimed at the beginning of the year.  Yep, I hung it out there, so here I am.  Excited. Nervous.  Ready to make Decor & More all it can possibly be for you and me.
I did have time for a quick project this week, in hopes of getting my summer mantle done.  Let's just say, the project is done, the mantle is not.  You'll have to wait for that one. 🙂
This summer, I wanted a summery,  beachy, travel-themed mantle, so I decided to start with Map Podge candles.  That's my clever name for maps Mod Podged onto candles.  Bear with me, folks, my brain is addled from Haven preparations. 🙂
Here's what I started with…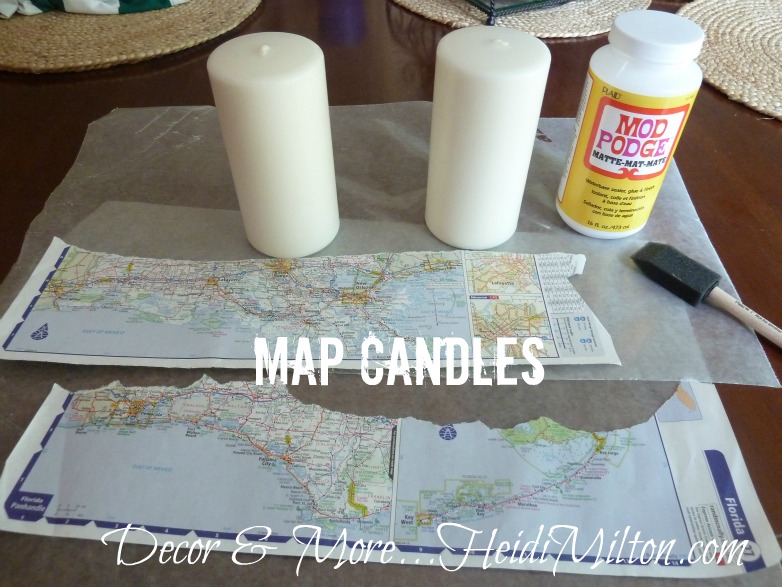 I had an out-dated atlas in my car, so it was sacrificed to the project. 🙂   I tore out pieces of maps of our favorite coastal areas: New Orleans and the Louisiana Gulf Coast, and the Florida panhandle.
Now, you know I totally eye ball how long the pieces need to be and then tear off where I need to.  That's just the way I do things around here. 🙂  Then I applied a thin layer of Mod Podge onto the back of the map and wrapped it around the candle.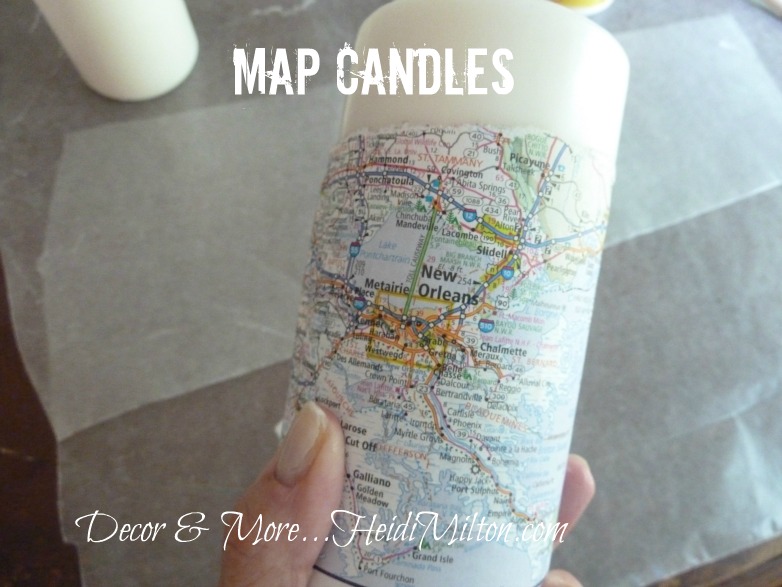 I pressed bubbles out gently, working my way up the candle, until it was 95% smooth.    Then just another layer of Mod Podge over the entire map, making sure I got those edges really well…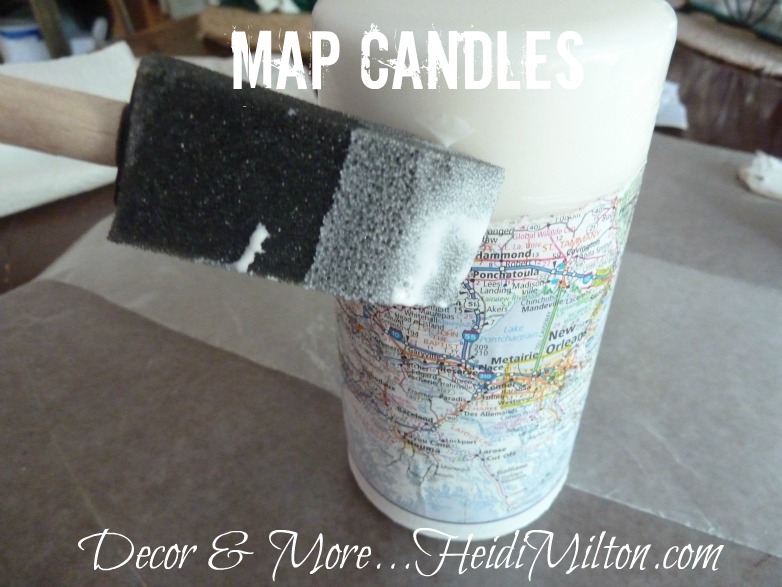 And let it dry.  That's it!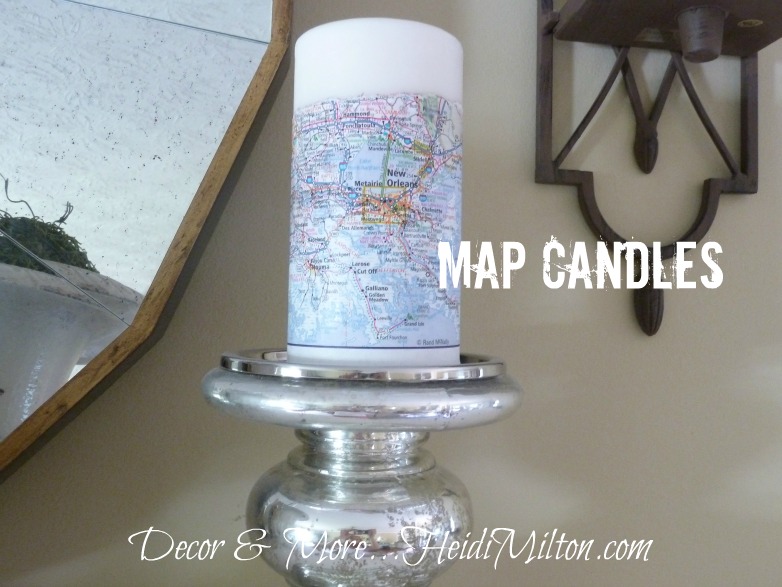 There you have it!
I'm not sold on the mercury candlesticks here, so I've got something else in mind.  You know me, the first attempt is never the final product, especially when it comes to mantles and bookcases.  🙂
But I love the candles and they will set the tone for the rest of the mantle.
Speaking of Mod Podge, my friend Megan over at Balancing Home is hosting Mod Podge week with giveaways and easy projects.  Be sure to check her out for more Mod Podge goodness!
Due to Haven, I may not be so prompt in replying to comments and making the blog reading rounds, so I'll do my best to catch up next week!  In the meantime, I'll be tweeting (@heidimilton) and instagram-ing (heidiopia), too.   Follow along if you'd like!
See you soon ~