Hard to believe it but the month of May is history and we're in summer mode here in ATL.  The irony is that during my teaching years I found myself in leisurely hog-heaven on June 2. This year however I think leisure will be hard to come by as we get Legacy ready to rock on August 10th.  So I'm navigating new waters of having a hefty to-do list, no set schedule, and lots of summer time activities that may have to fall by the wayside.   However, I'll bring you along for the ride and throw in some projects so I think we'll be okey dokey. 🙂
Last week we celebrated my youngest child's high school graduation… does that make me old??  #yikes  I thought you might like to see a few pics… we're SO proud of him and excited to get him prepped for the next chapter at Georgia Southern University.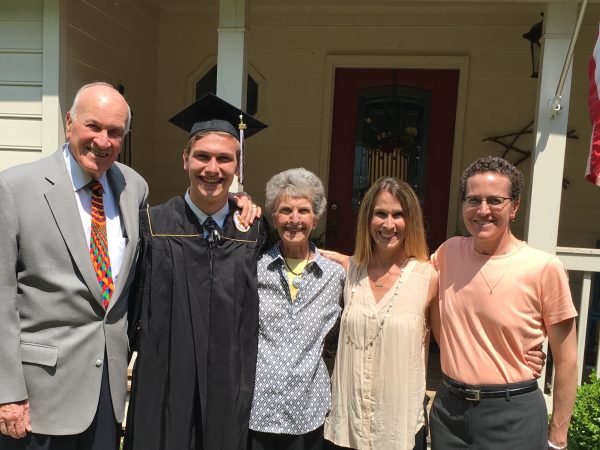 That's my parents and my sister (hubs took the photo!)… we wanted the rest of the family in, too, but with their schedules it just wasn't possible.  #boo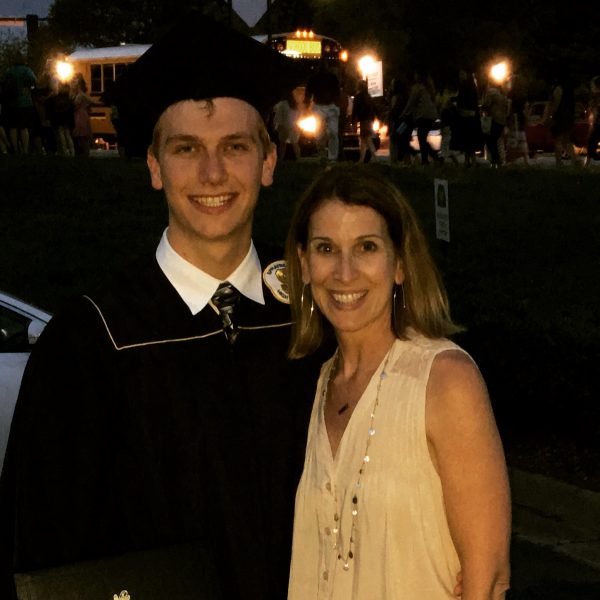 It was a looooonnnng day, but we managed to snap one post-ceremony!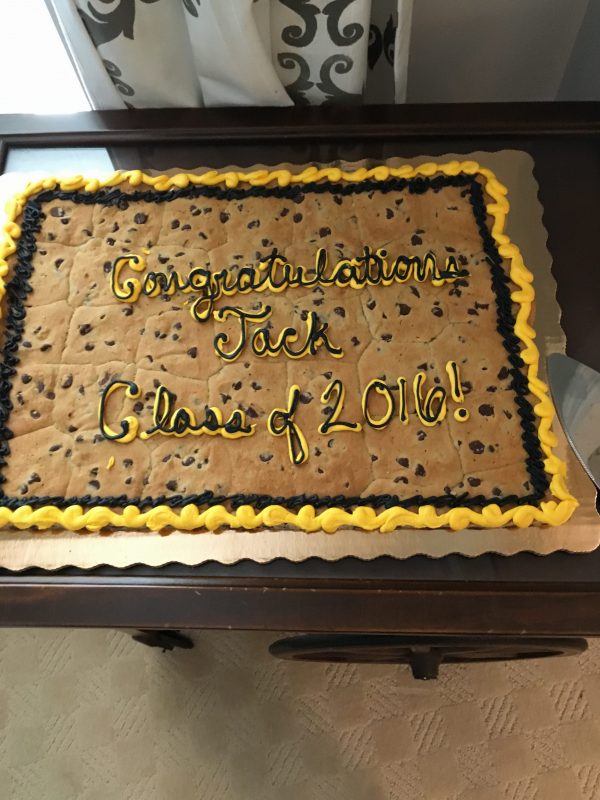 And we celebrated with friends and family the next day!  What was supposed to be a come and go was a come and stay and we loved every minute of it.  Plus the other kids were able to jump in on the fun…
I also wanted to share this simple party decoration… all you need is a window, some photographs and washi tape.  Photographing this was a challenge, but hopefully you can get the idea!  We've had such fun looking at these pics the last several days.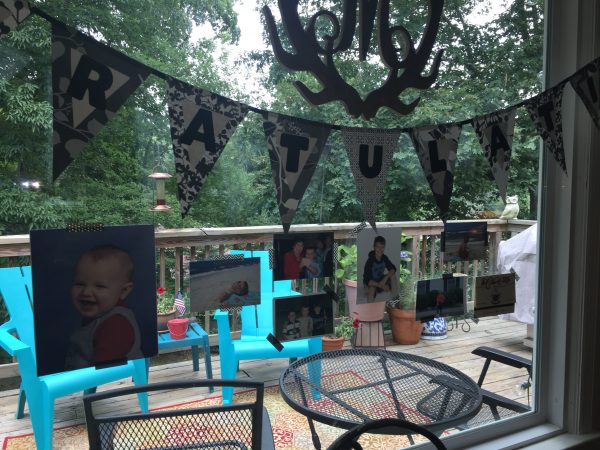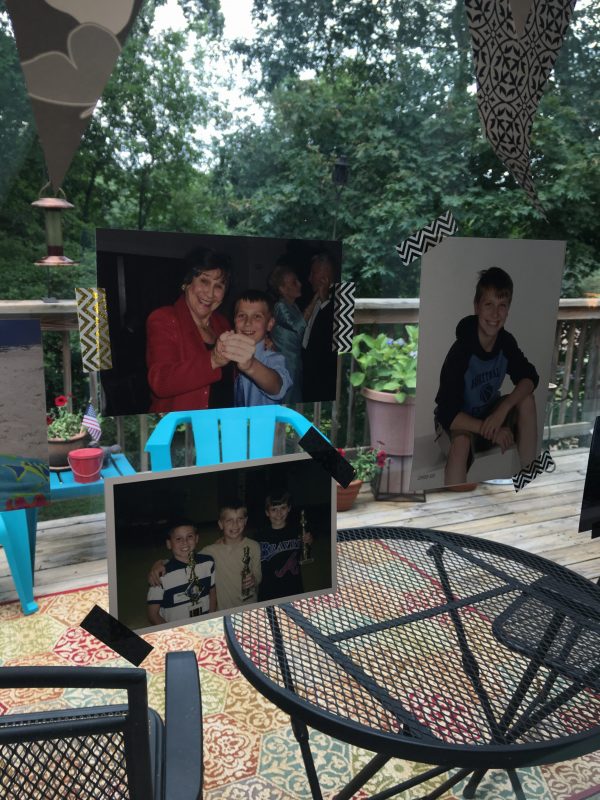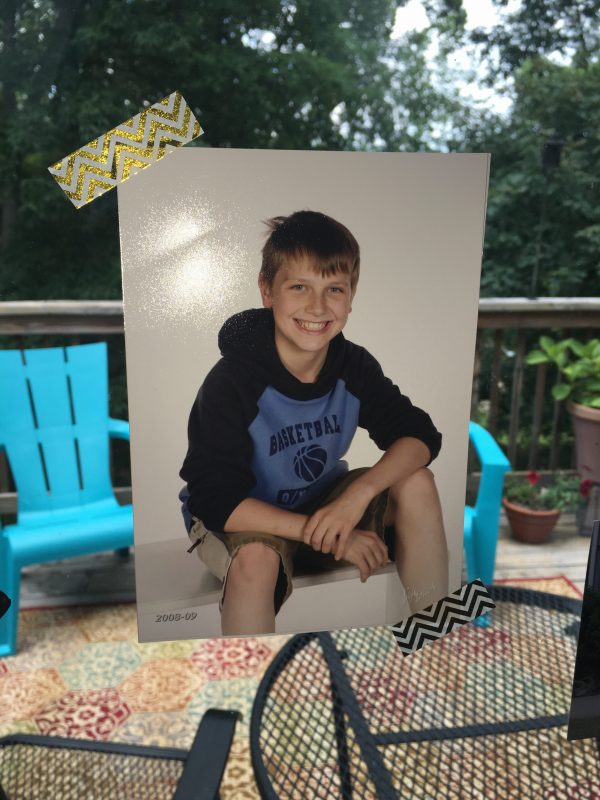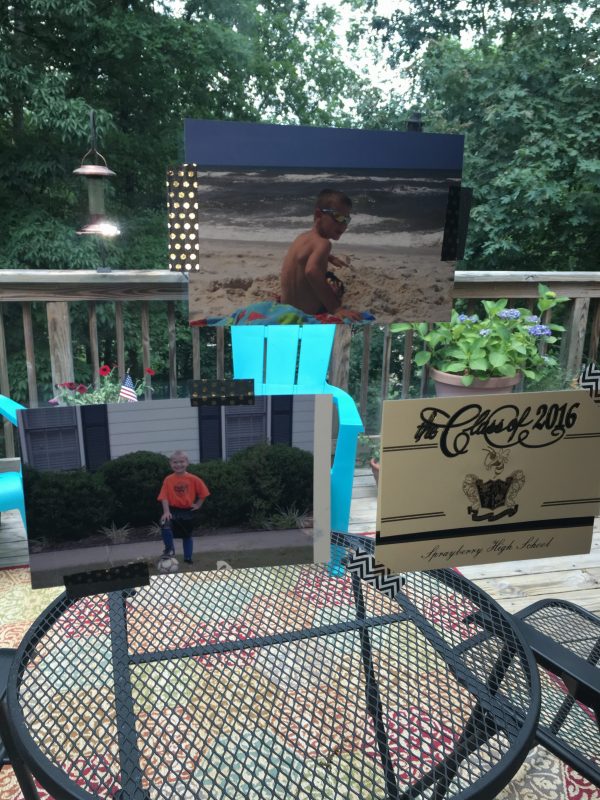 You're also getting a sneak peek at my deck refreshed for summer… I'll be sharing that next week along with my front porch progress AND a furniture refresh.
Anyhoo, tonight we're celebrating with all the other neighborhood graduates at the pool, so plan to see more fun photos from that!  And tomorrow, we're headed to Lake Blue Ridge with some friends to rest up and catch up before a full work week next week.  Onward!
Enjoy your Thursday, y'all!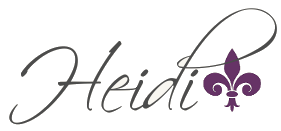 Pin It
&copy Copyright 2016
Heidi
, All rights Reserved. Written For:
Decor & More