I'm a busy gal today!  Finishing up some things in my Ugly Duckling Dining Room (yay!) and a pow-wow with my pal and booth business partner Michelle.  Oh, and more preschool prep.  Whew!
Today I'm guest-posting over at The Mustard Ceiling!  Do you read Elizabeth's blog?  She's fabulous, generous, and extremely gifted.  And she's in the middle of a big move, so she is graciously letting me share in her space.  I hope you'll pop over and leave me some comment luv!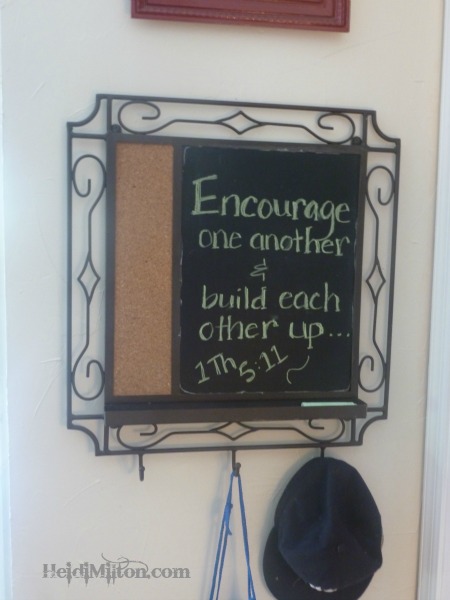 Today I'm also at Fancy Little Things talking about encouraging words in our homes… powerful stuff!
Tomorrow I'm super excited to share another Inspiring Blogger Interview!  Linda from It All Started With Paint is joining us here — woo hoo!  See you then!