Ok, as promised… my HomeGoods goodies from the HomeGoods party on Saturday!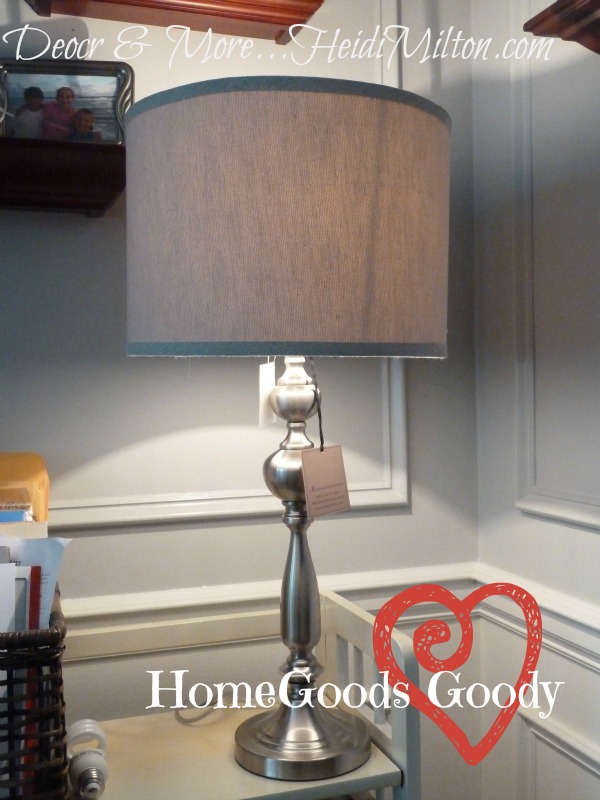 This AMAZING lamp for the Mom Cave!!  I love the little bit of sparkle in the shade… little glam for my space!  And can you beat $39 for an awesome lamp?  Didn't think so. 🙂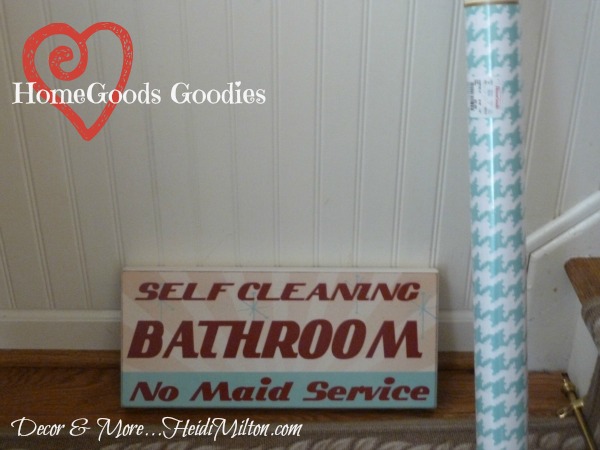 You know I have two teenage boys, right?  'Nuff said.
And did you know HomeGoods has gift wrap??  Hello!!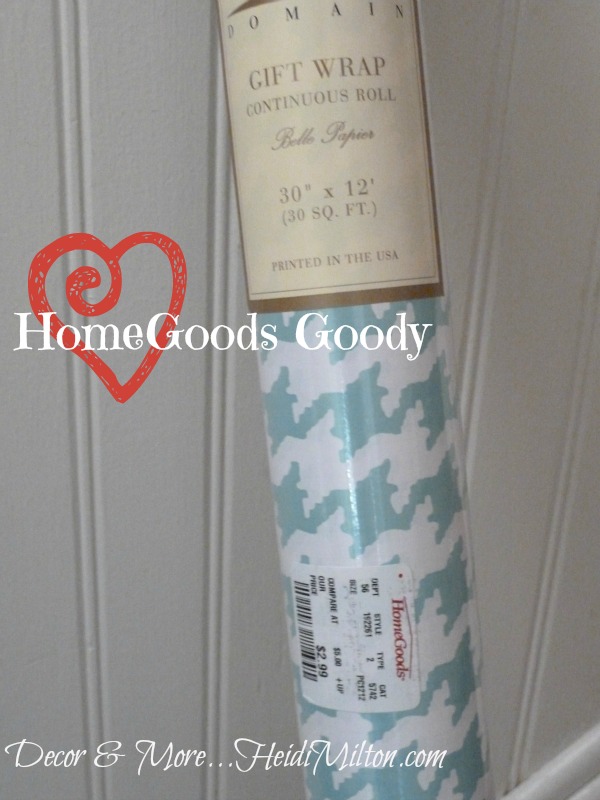 How cute is this houndstooth paper?  For $2.99?  I'll be getting my craft on with this…
And finally, the one thing I could NOT leave behind…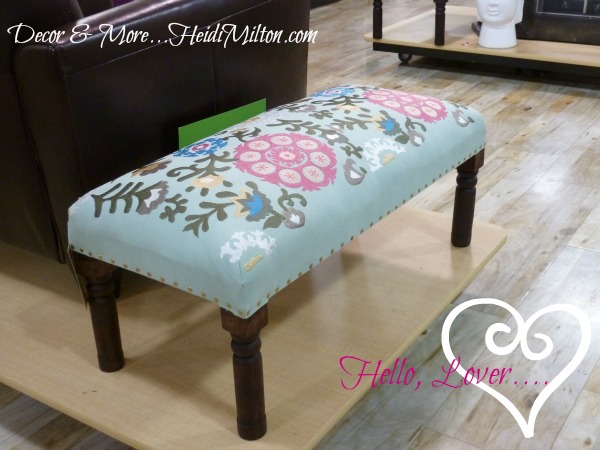 Yep.  I just had to do it.
I knew if I left her behind, I'd never see her again.
She's the perfect inspiration piece for a room redo that's coming soon!  Isn't she lovely? 🙂
So after all that HomeGoods goodness,  I headed home to tackle some long overdue sanding.  We've had weeks of drizzly wet weather,  and when Saturday was so sunny and cool, I just had to take advantage (even though I really really really wanted to take a nap!).
My poor neighbors…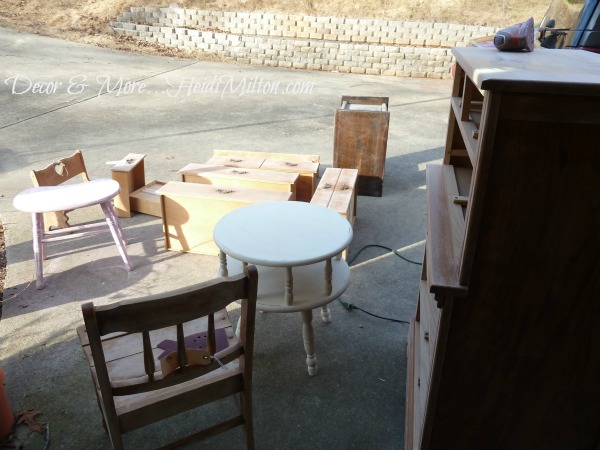 But I guess they don't mind too much… one of them stopped off on his way to Goodwill and offered up a pine shelf with pegs.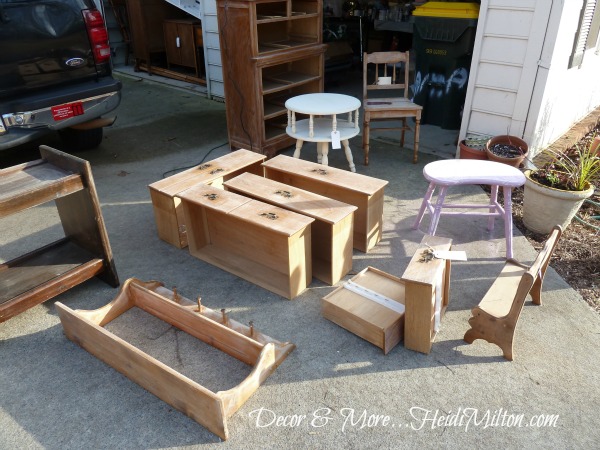 See it laying there?  The shelves have grooves for plates and it's solid wood.  And it was free.  I'm thinking ASCP in Graphite.
Don't you love a day of  HomeGoods and free stuff?
What are your latest decor scores?