There's just something about a simple chair.  An "occasional" chair that by design and definition is a versatile furnishing in your home. I was looking through some vignettes I've pinned over the last several months and a common theme emerged…
Our aunt is queen of the understated occasional chair in her Lake Rabun home…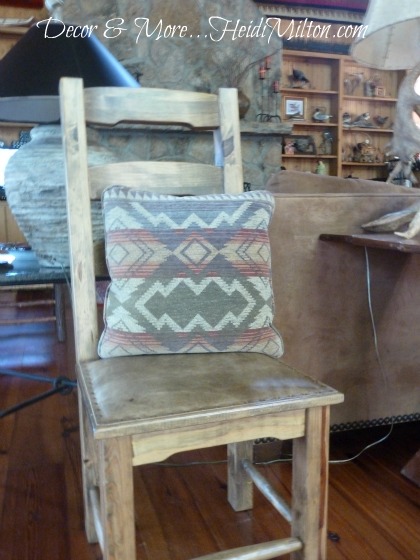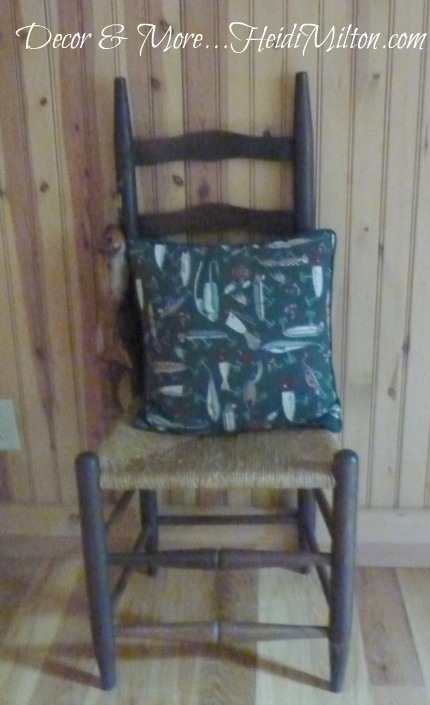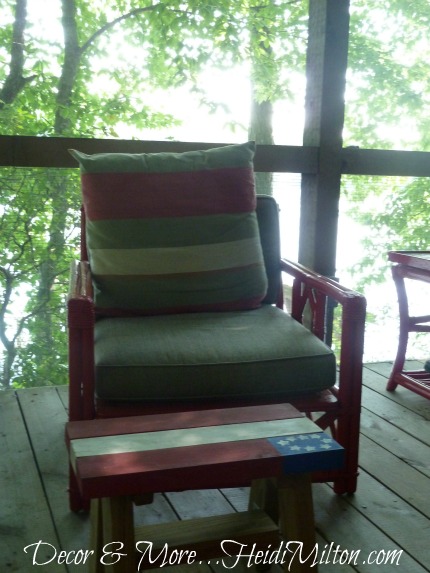 Are you drawn to them like I am?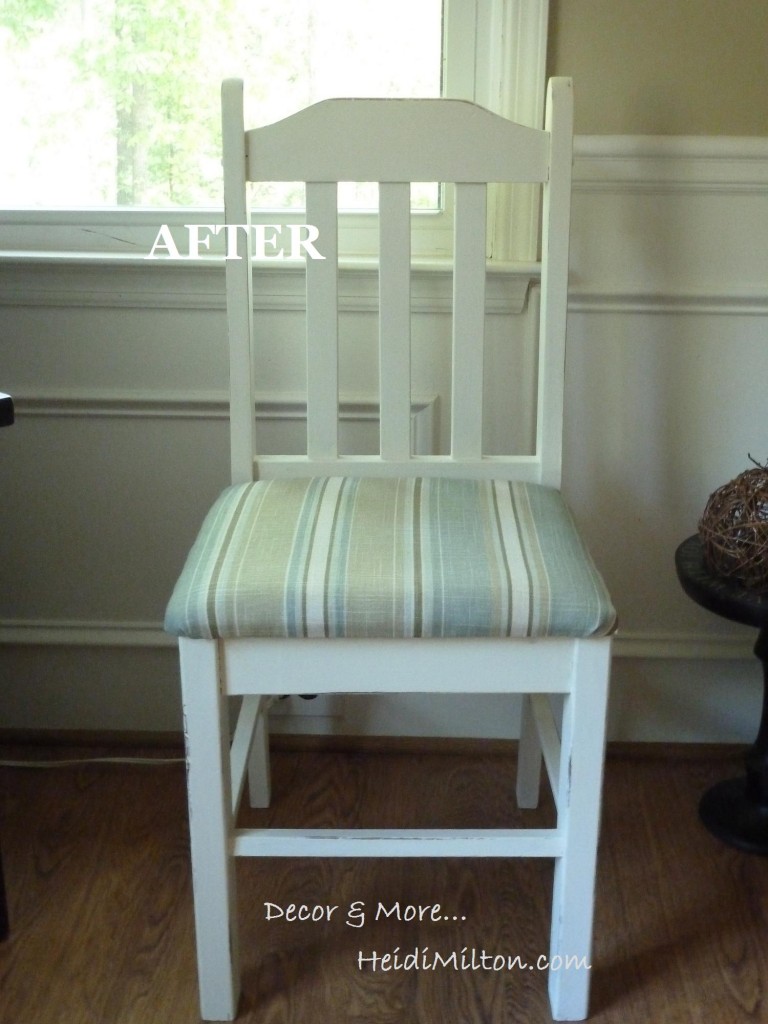 Maybe it's the Goodwill chair revamped.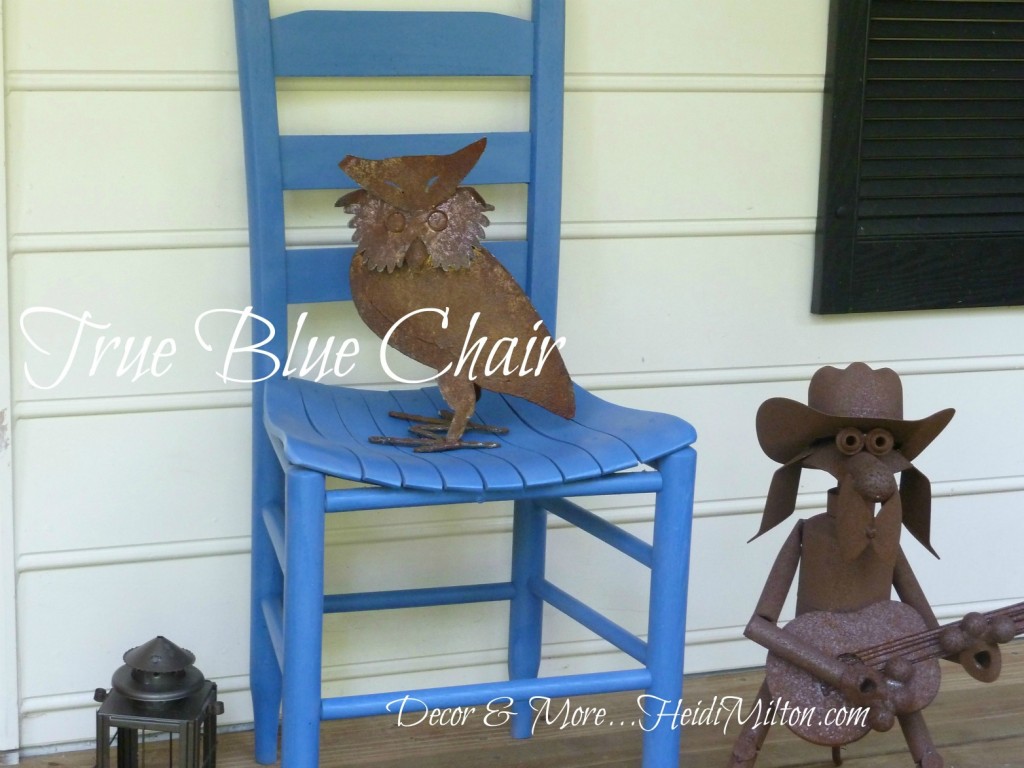 Or the flea market chair I spray painted.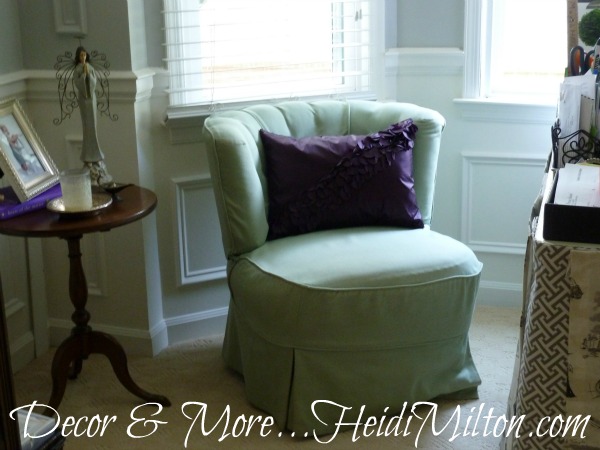 Or my grandmother's slipper chair that graces my Mom Cave.
They just suggest that there's always room for one more to pull up a chair.
Love that.  In fact, I can't resist it.  🙂
Happy Friday, friends!  Monday I'll be back with an update on the Ugly Duckling Dining Room… there's been progress I can't wait to share!