Hey there, friends!  Monday again… yikes!  We enjoyed the most gorgeous weekend here in GA.  The hubs and I headed down to my in-laws' and got a few outdoor projects done for them.  It felt awesome to be out in the sunshine… and we are pre-pollen-explosion so we were basking in that, too.  It's a short window of time before the pollen gets bad, so I jacked up my own list of outdoor to-dos for this week as well.  Gotta make hay while the sun shines, people!
Today I'm sharing an interior designer portfolio that I simply can't resist… don't you love it when you discover a treasure trove of inspiration?  I can't remember exactly how I stumbled upon Kate Marker Interiors (Instagram?) but her projects have me breathing in simply beautiful interior design!  She has an interesting combination of modern and classic design elements in her work, and while I wouldn't say that aesthetic describes mine, I always find something inspirational in her work.  It might be fabrics, a color palette, the shape of a piece of furniture, an interesting wall treatment, or even the way she's styled a tray.  Looking for design elements that inspire from a variety of sources — even those somewhat unlike "your" style — is the BEST way to keep your style fresh!
Here are some of my favorites by Kate Marker Interiors…
Antiqued mirror backsplash?  YES….
A cozy banquette, trimmed out perfectly.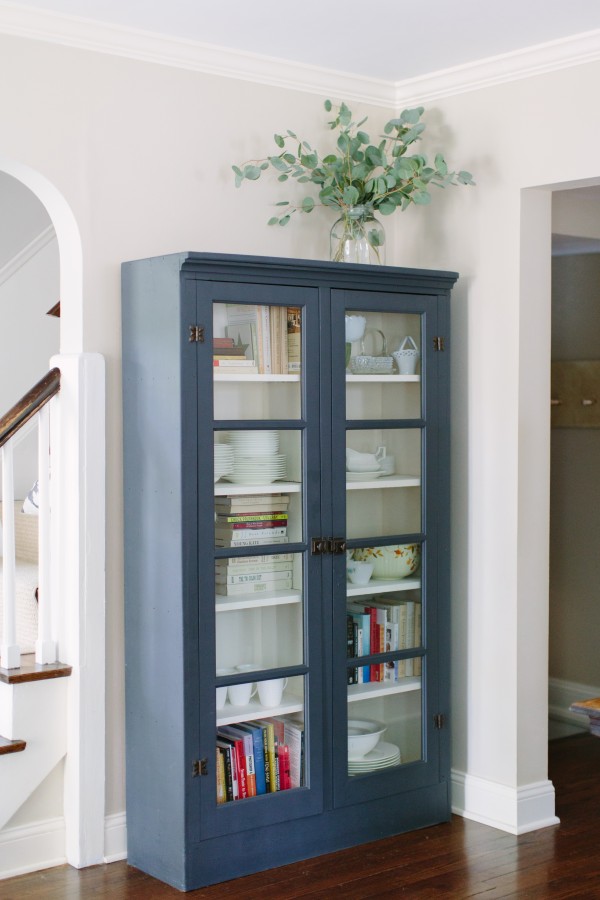 I think I need a blue cabinet like this one, tucked perfectly into this hallway.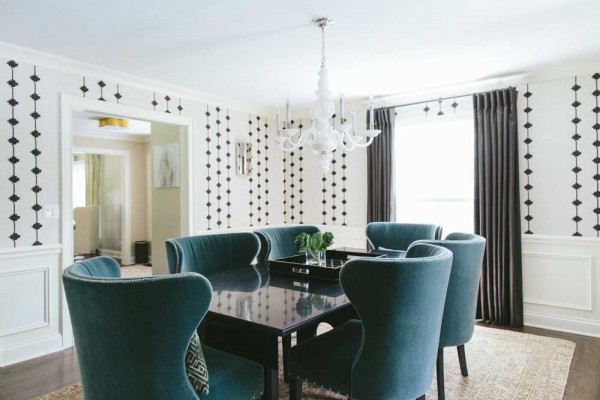 If I were to do wallpaper, I would have to do it like this… and with teal upholstery.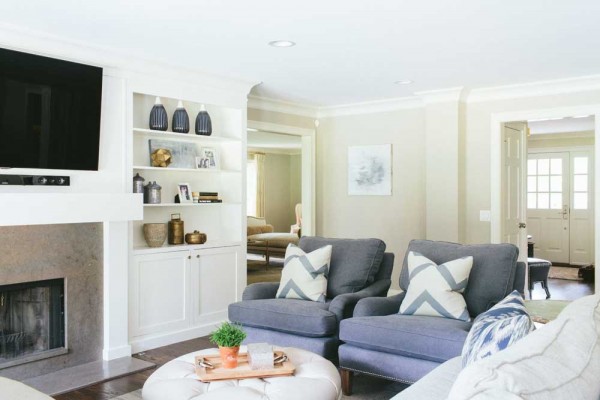 A put-your-feet-up living space with style.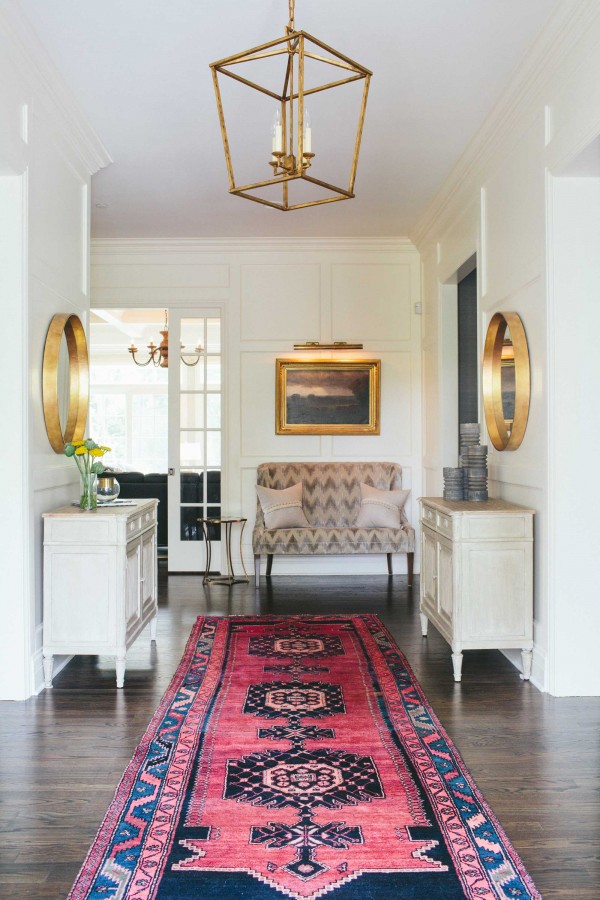 Yes to oriental runners in a bright white foyer space with gold fixtures!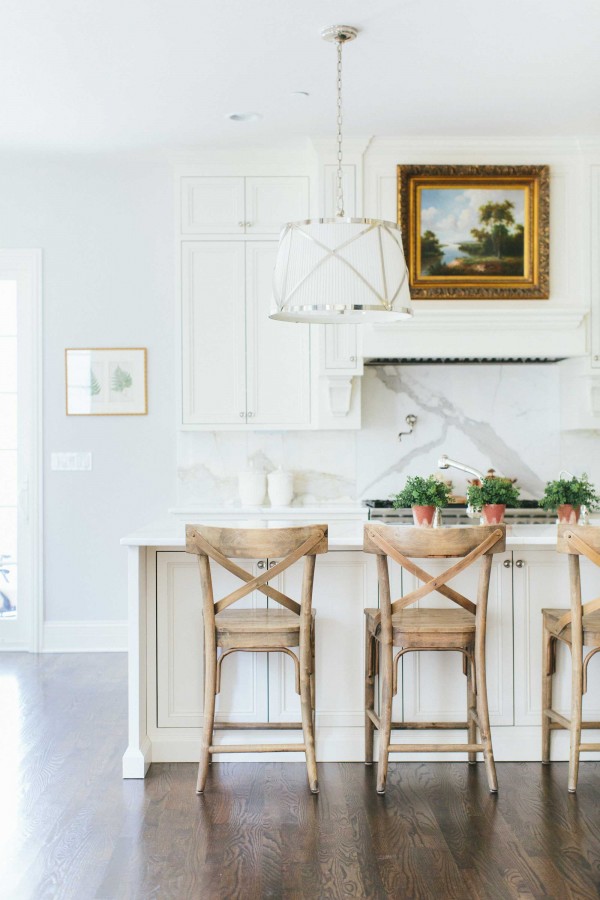 A bright white kitchen with those barstools and that statement painting.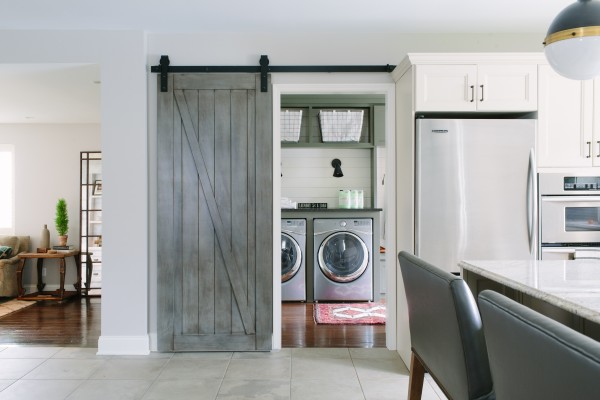 Laundry room love… have you seen my Home Goals for 2016??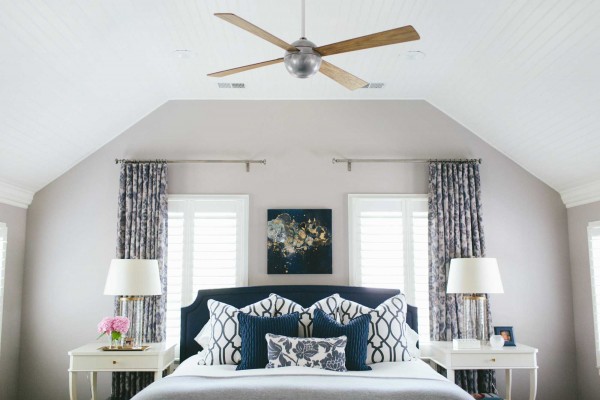 Navy and gray done right… and that planked ceiling.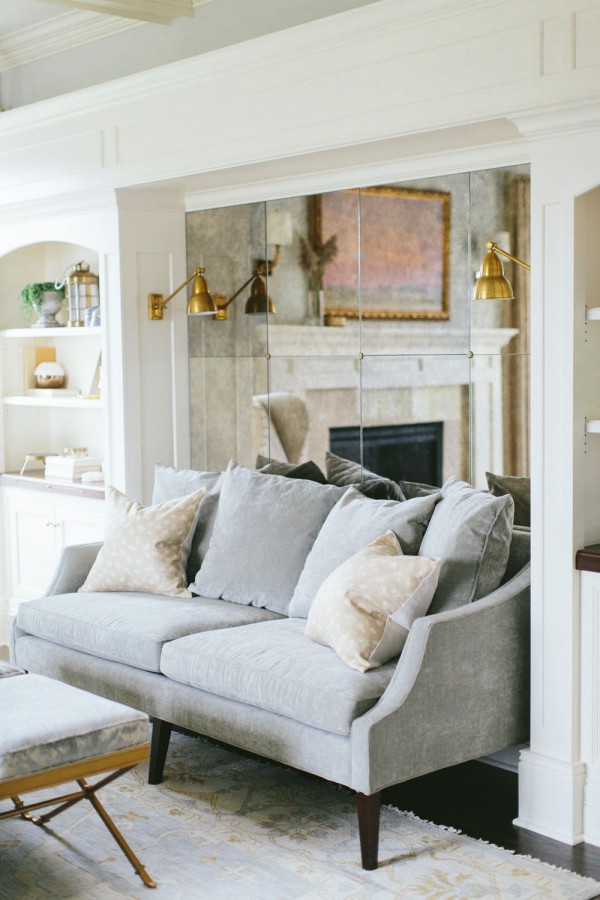 This settee tucked between built-ins and… antiqued mirror wall treatment?  Be still my heart!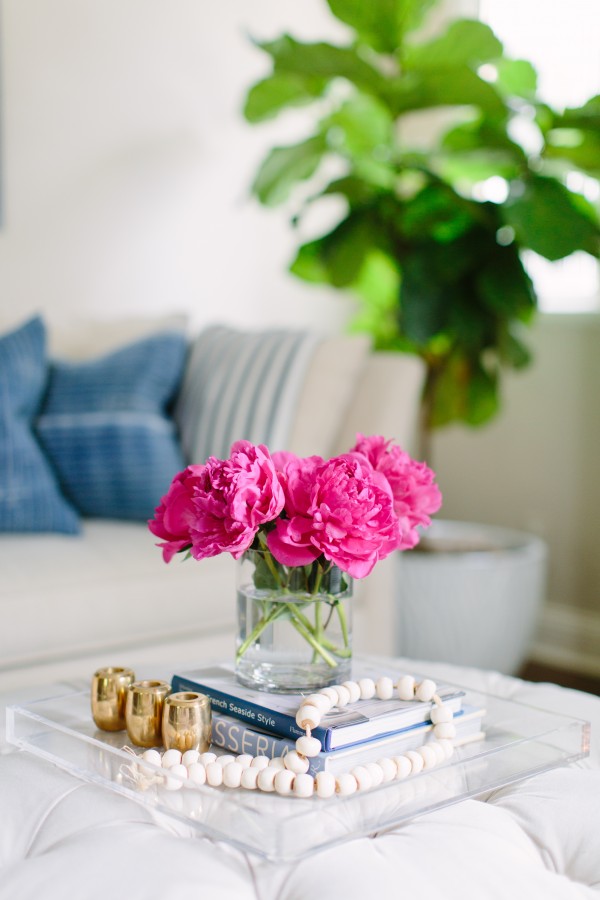 Doesn't this just whisper "spring?"
You can find these and so many more inspiring photos on Kate Marker Interiors website… she's got more projects in process and I can't wait to see what she does.  And now I want to figure out where I can put some antique mirrors… backsplash? Wall treatment?
Have a great Monday!