Happy Friday, friends… I hope you had a wonderful 4th!  We got rained out, but still enjoyed time with friends.  I even tried out a new recipe that I can't wait to share with you.  We're still on the Rain Train here, so outdoor activities are a no-go and a few projects have been put on hold… again.  Hopefully things will clear out this weekend so I can finish some things to share with y'all.  But if you follow me on Pinterest, you might already have a clue about what is inspiring my current projects.
Like this.  Love at first sight…  it's been a while since I did an "I Can't Resist" so this was the perfect candidate. 🙂
I'm so longing to update my kitchen and I would love to do this as a backsplash…
I love love love the antique mirror look on the diagonal, don't you?
Here's another image from Apartment Therapy… diamonds are a girl's best friend, right?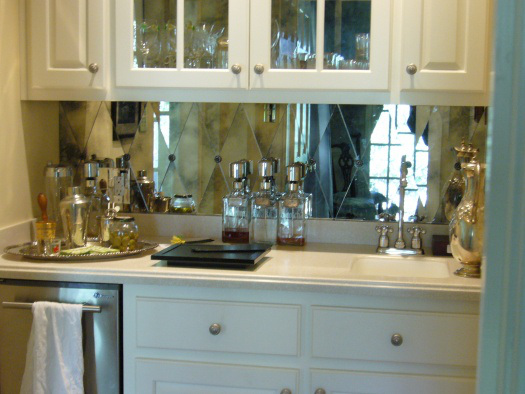 While my kitchen backsplash is on the "someday" list, I'm working on something fun along these lines to show you soon.  #Rainraingoaway
Here's a hint that you've already spied if you follow me on Instagram…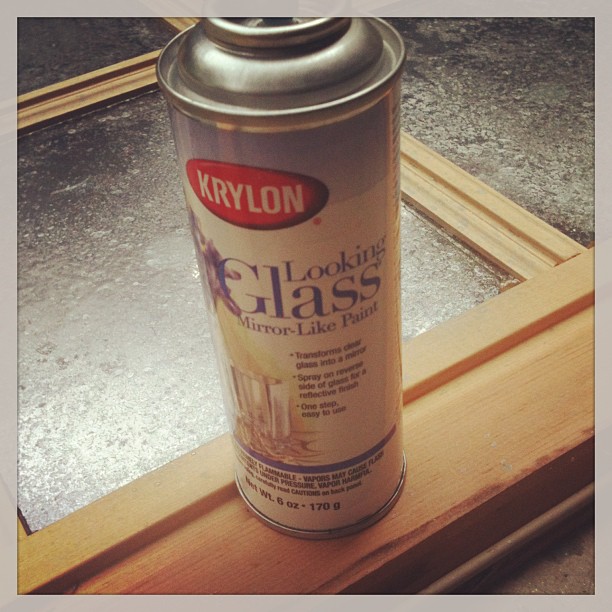 Enjoy your day and the rest of your weekend!