I'm having a hard time believing we're in July now!  My summer is flying by… and I really want it to just sllllooooowwww down a bit!  We were on the go in a major way last month, but I still squeezed in quite a few projects.  Hopefully I can get to even more in July — and there are some fun things in store here on the blog in the next few weeks!
In the meantime, here's a recap of June here at Decor & More…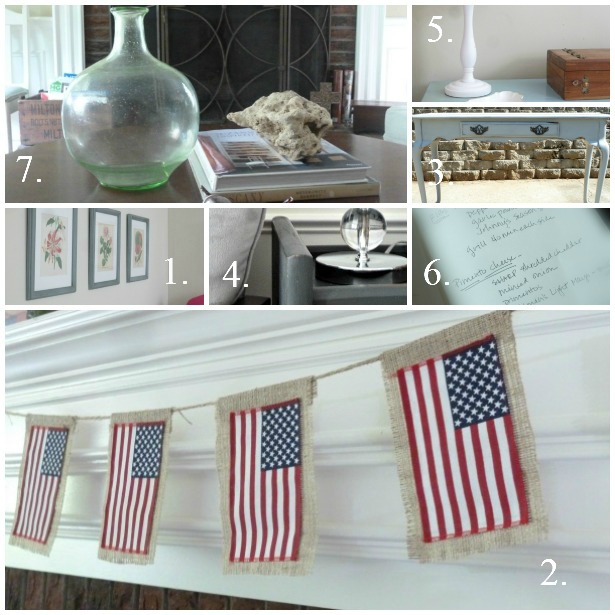 1. Guest Room Details: the Artwork
5.  6 Ways to "Go Vintage" in Decor
Y'all were also very patient and let me ramble on about what I was reading, ten random things rattling around in my head, and how in love I am with my growing driftwood collection.  Thanks for coming along for the ride!
We're making pool and cookout plans for the Fourth, and hoping the fireworks won't get rained out!  I'm over at Mohawk Homescapes discussing Fourth of July entertaining, so hop on over if you need some inspiration — I certainly got some while putting the post together!
What are your plans for the Fourth?  Anyone else in disbelief that it's already JULY?? 🙂