Last weekend, we were so fortunate to head to the lake and our aunt's cozy home for a quick getaway.  I think we were only gone a little more than 24 hours, but it was just the little break in the action we needed.
On our way up, we stopped at a farmer's market called Jaemor Farms.  I love stopping here during the different seasons and loading up on what's fresh!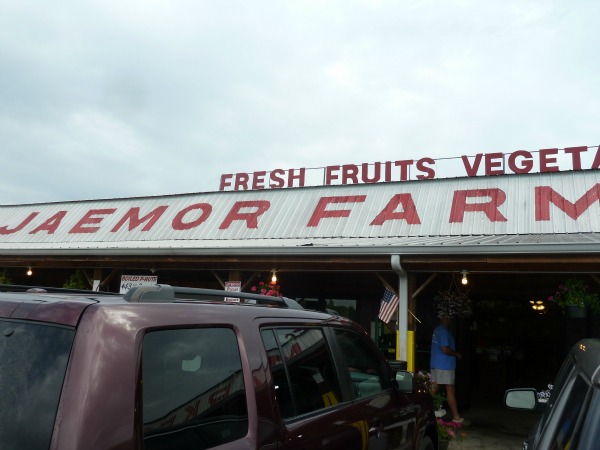 They've got the most awesome fresh baked breads (we picked up blueberry bread and sourdough bread for sandwiches),  a BBQ shack off to the side, boiling peanuts out front, a selection of plants and flowers, too.
Bearing in mind that the hubs is NOT the let's-linger-while-you-snap-photos-for-your-blog type, I did take a quick few… 🙂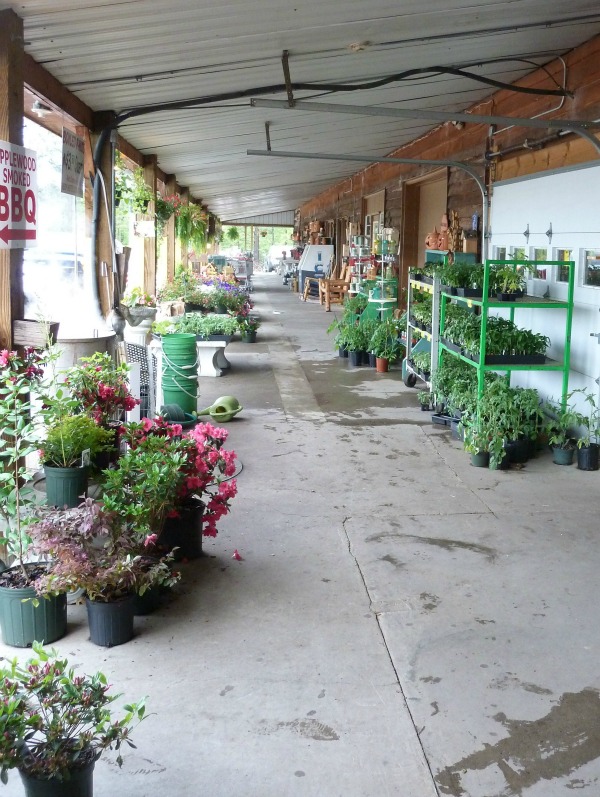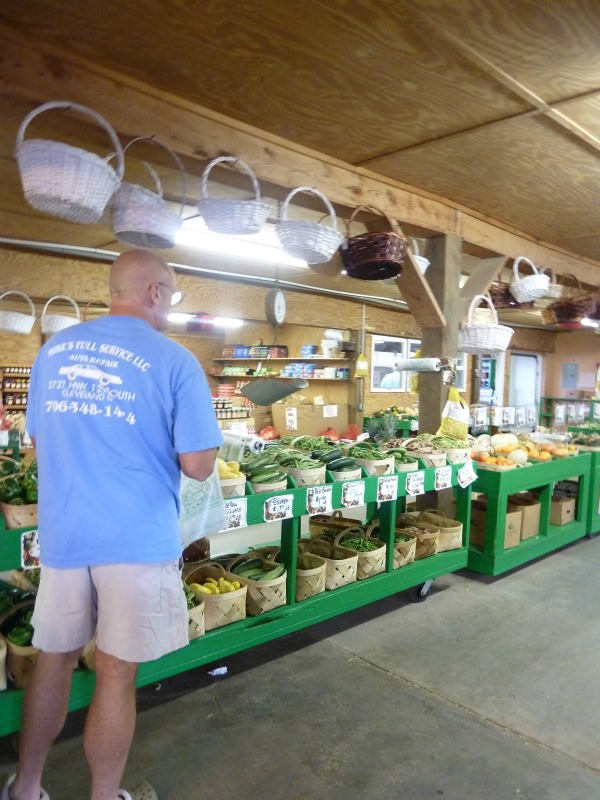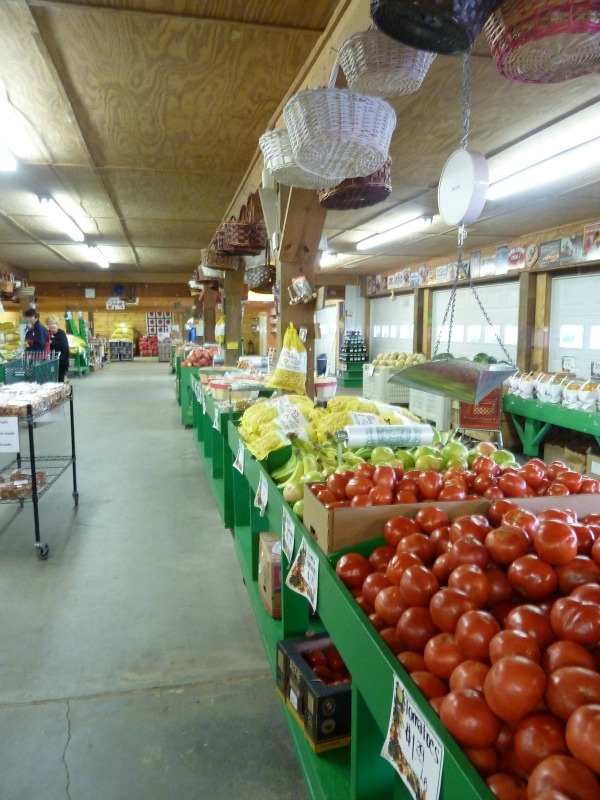 Oh, yes, a bag of those delish tomatoes was snapped up… along with okra, corn on the cob, and strawberries.  Yum!
We also made a quick stop at the teeny little market that's ten minutes from the house…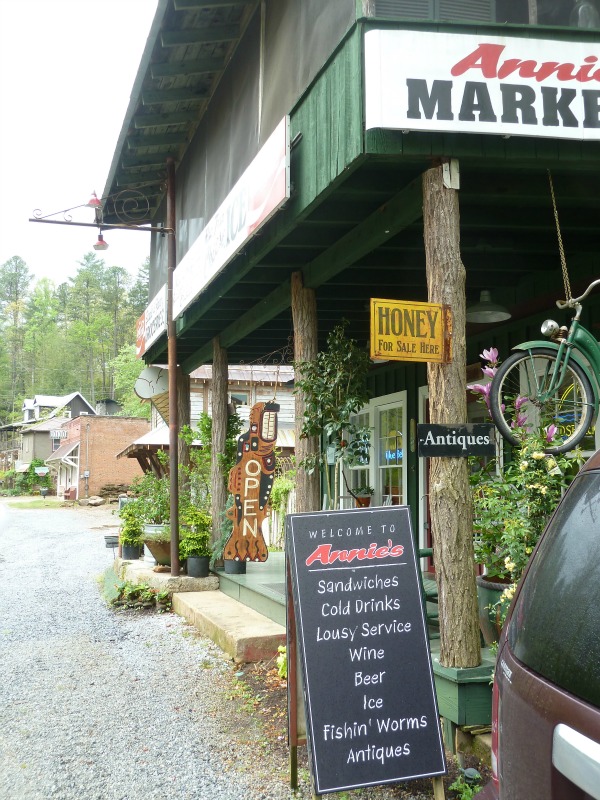 How cute it is this?  When I first started coming up here 10 years ago, this was a little rundown (kinda scary) old-fashioned grocery.  It was sold about 2 years ago and re-opened as Annie's — a market and deli with a little antique space and art gallery.  When I've got girl friends with me, we love to linger here… but the hubs was on a mission for ice and ice alone. 🙂
I want to find a vintage bicycle and hang it on the end of my porch, don't you?
The weather was gray and chilly and threatening rain, but the lake still looked beautiful… the last vestiges of spring flowering still going on…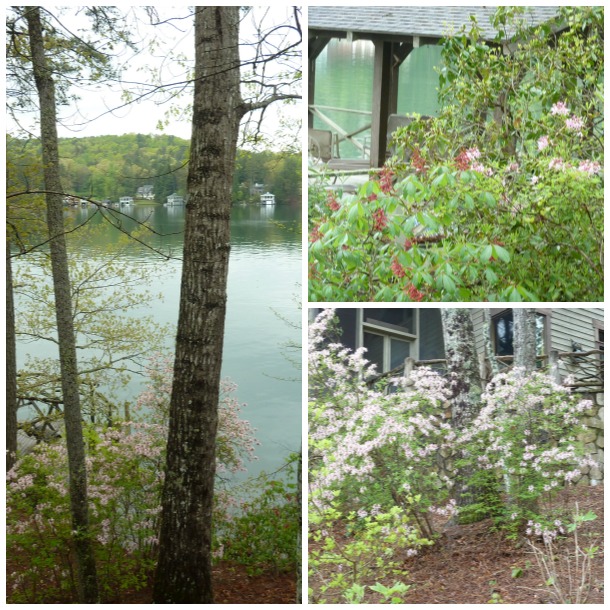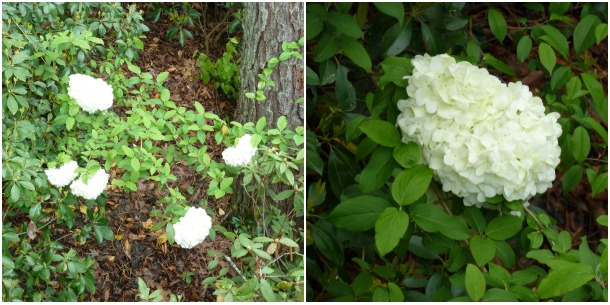 It was super quiet up there!  Only a boat or two on the water…
I spent the better part of the afternoon on the dock with a blanket, my book, and my camera…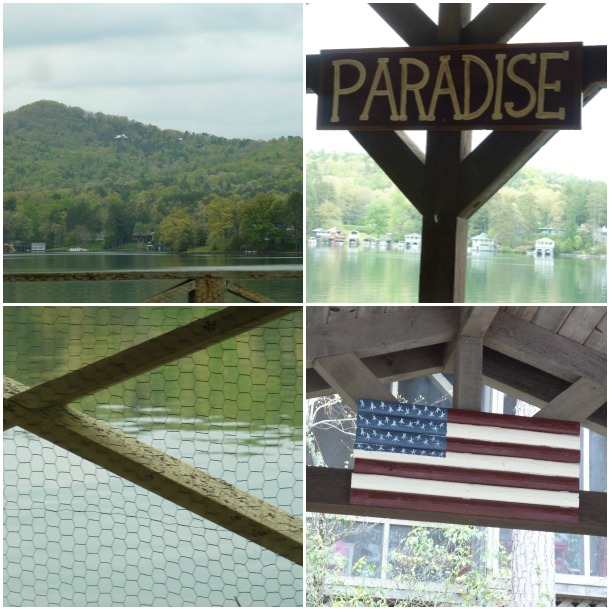 Think you could relax here?
I always feel like I'm hundreds of miles away from the chaos when I'm here.
Because it was so chilly, we enjoyed a late afternoon and evening in front of the fire…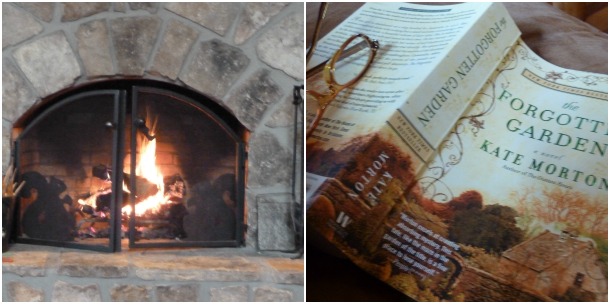 Nice, right?
Sunday morning we just slept in, ate a great brunchy breakfast, and relaxed until early afternoon when it was back to reality.
Things are getting so crazy busy, I'm not sure how much I'll be able to post in this run up to the end-of-school and my son's graduation.  So bear with me if you only hear from me once or twice a week for a while… rest assured all kinds of things are happening, I just may not have to time to photograph, edit, and post much!
Today I'm up at the booth for a major fluff, finishing a custom painted table for a customer, and continuing to piece together the guest room.  I was hoping to work in a trip to Ikea, but I've got too much to do on the home front.  Tomorrow we'll head to Athens to load up my girl and bring her home for the summer.  Sunday I'll be working on a few projects for my Mom's Tea in my classroom and some paperwork for students that are moving on to larger schools next year.  Oh, and graduation party planning, Cinco de Mayo cooking for the church youth groups, and hopefully getting a little sleep in between.  We had some late nights this past week with sports banquets and the like… let the madness begin!
What's on your agenda for the weekend??
See more of my lake living posts here and here.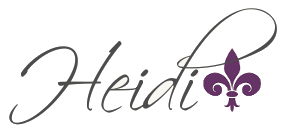 Pin It
&copy Copyright 2013
Heidi
, All rights Reserved. Written For:
Decor & More